Maskcara Holiday Bundles You Will Love
The holidays have arrived!! That means it's time to deck the halls and shop the malls! But, if you're anything like us, you would prefer to avoid the crowds like the plague. And that's one of the many reasons why we love Maskcara oh so much! They sure know how to make shopping easy peasy and crowd free. All you have to do is click a few buttons and you're good to go with your Christmas shopping. And Maskcara has done it again….they have created some amazing deals for the holidays. Here are the Maskcara holiday bundles that you will love! You may love them so much that you'll want to stock up for yourself, your daughter, your mother, your grandma, your sister, your friend, your any-type-of-girl in your life gal. We have you covered for this holiday season!
Tres Leches Skin Care System
What woman doesn't want to have beautiful skin?? Give the gift of skin care with the Tres Leches Skin Care System. Once you try it, you will never want to return to your normal skin care routine. The Milk cleasner, Milk moisturizer, and Milk toner are top quality and will leave your skin feeling oh so good. But now, with the skin care system you get 3 (3!!) microfiber cloths for free!! That is a value of $25! Wowza. What a deal! This would make the perfect gift for the girl in your life. She will love it!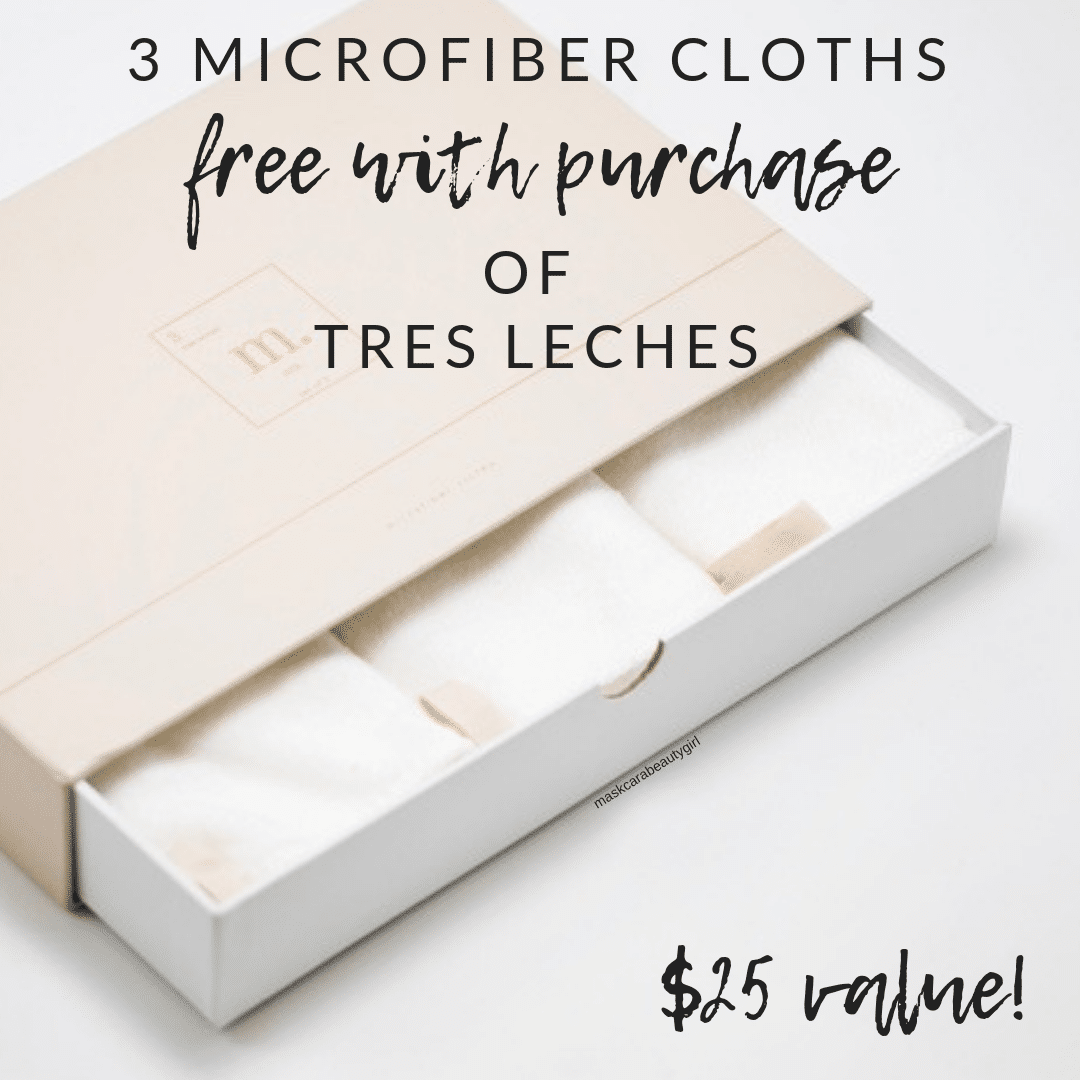 Ever Red Bundle
This is the perfect bundle for your girl! With the Ever Red Bundle, you get the B Squared Bronzer and Blush Brush and the limited edition Ever Red Lip & Cheek color. It's the perfect red for dressing up any look this winter! Your gal will look and feel hot!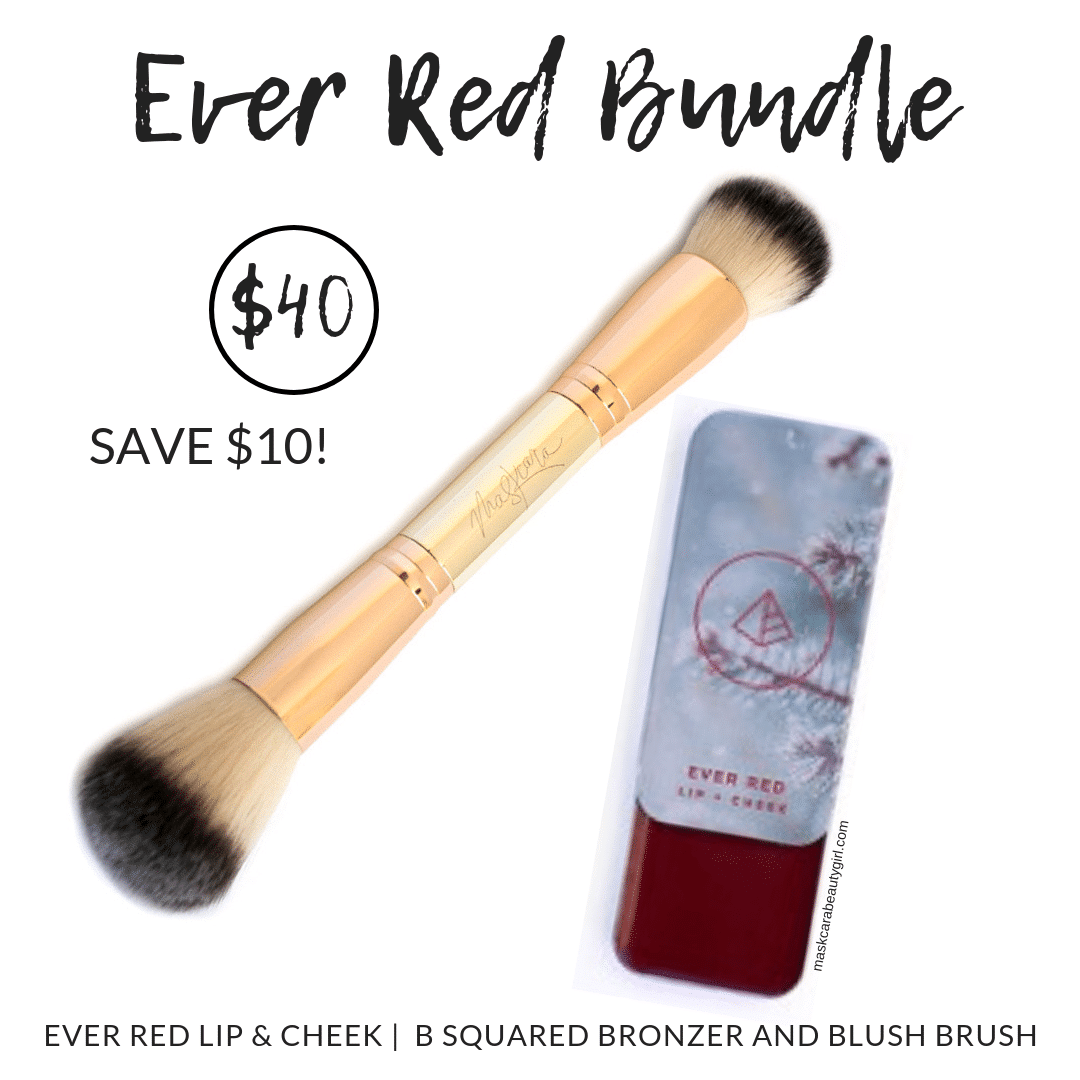 Red Velvet Bundle
It can be hard buying beauty products for other women because you're not sure what color their skin is and what would look great on them. Have no fear this year. Maskcara has bundled the most perfect Lip & Cheek colors that will complement any woman! The Red Velvet Bundle includes perfect shades of red that will have your girl looking her best: Scarlet, Sandstone, Ever Red, and Ruby. It's a great bundle to add some pop to your makeup routine.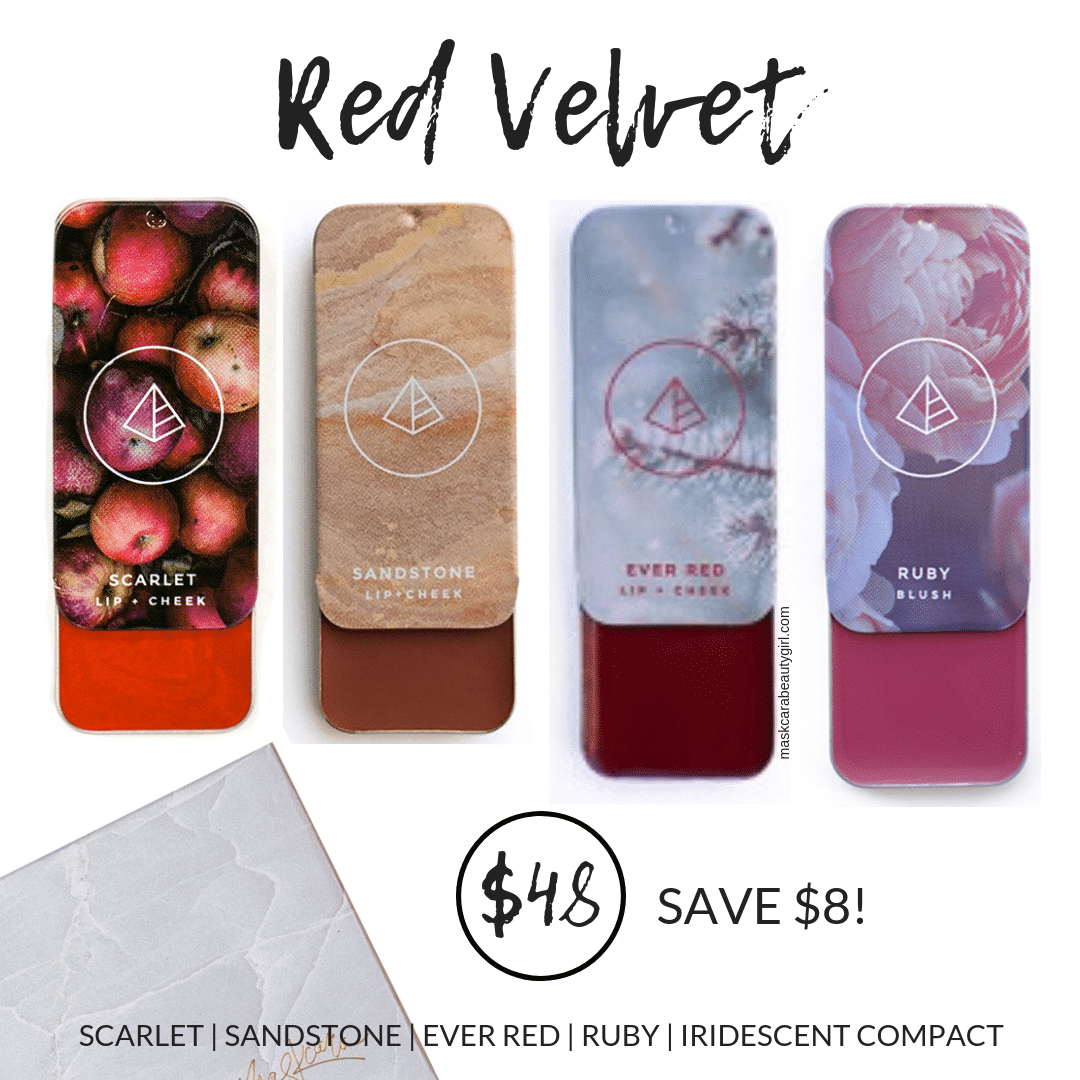 Truly Madly Deeply Bundle
This Truly Madly Deeply bundle is just that. You will fall in love with these lip & cheek colors: Plum, Black Cherry, and Ever Red with Indigo contour to line those lips or contour those cheeks. You will fall madly in love with this collection.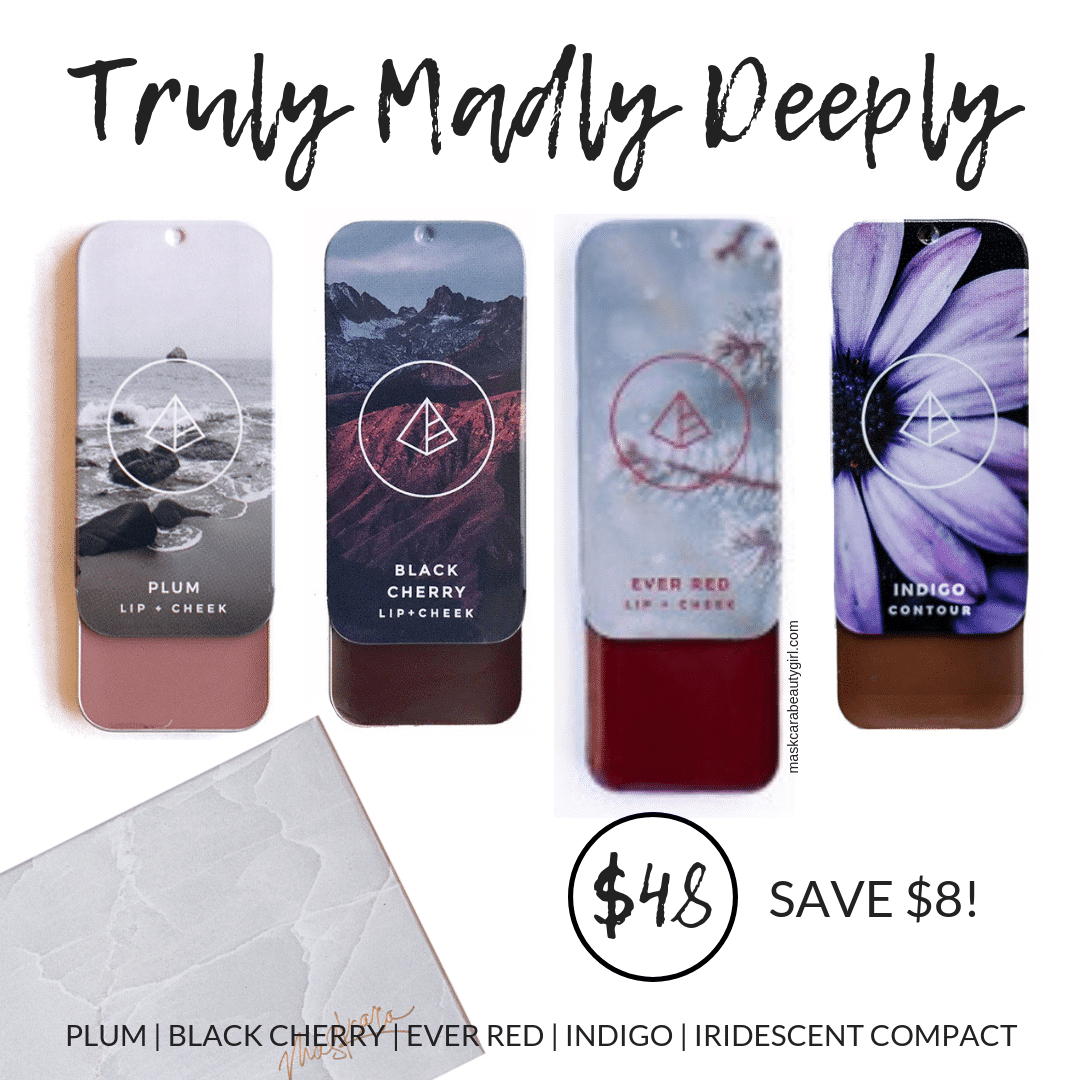 Tickled Pink Bundle
Meet the perfect pink palette! These pretty colors will make any girl feel just that….pretty! This Tickled Pink Bundle is great for everyday wear and for adding some pretty color to those cheeks and lips. Hollywood, Pink Grapefruit, Petal, and Dahlia are gorgeous colors that she will love!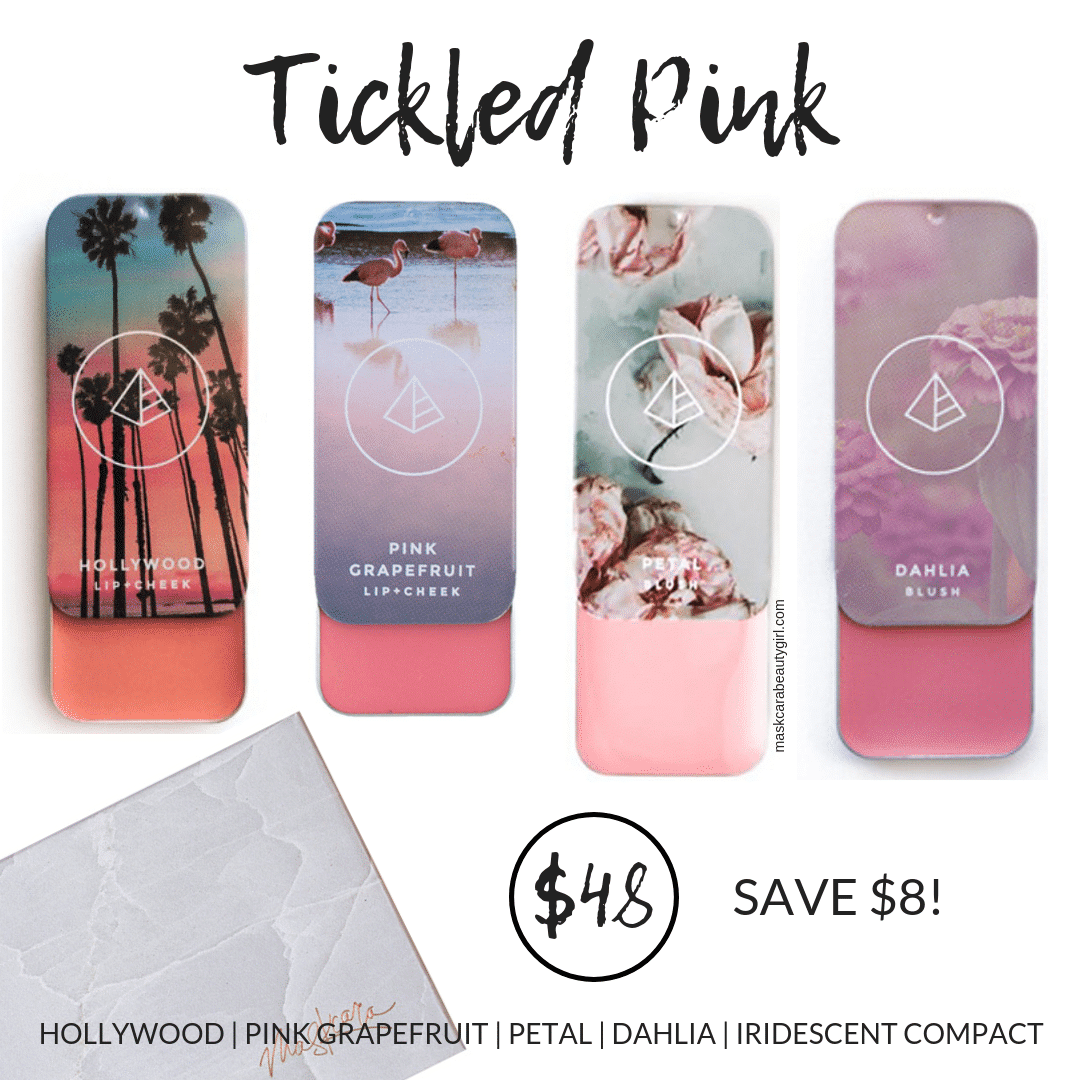 Bare Necessities Bundle
Not a fan of much color? Don't worry…we have the perfect solution…the Bare Necessities Bundle! This bundle includes great neutral shades that will give you a beautiful yet not over the top look. You will love Bare, Nude, Plum, and Rose Gold…they'll become your new best friends.
All of the lip & cheek bundles come in the iridescent quad compact for $48….you save $8! Not only do we love these curated palettes, but we love a good deal! Win win!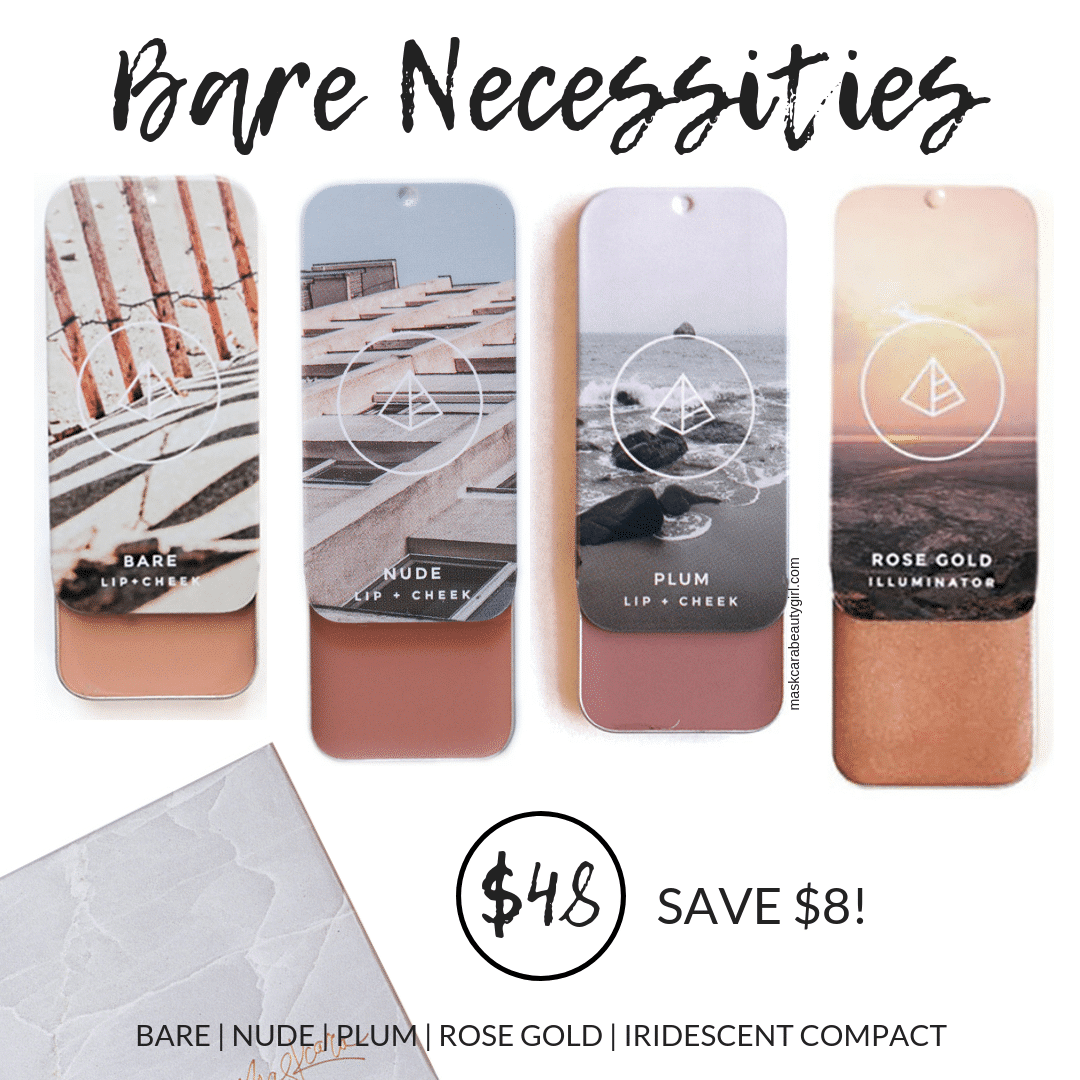 Merry & Bright Bundle
This Merry & Bright Bundle is the best kind of palette that will give you the best kind of glow! Pearl, Honey, Rose Gold, and Glow will give your face the perfect shimmer and femininity.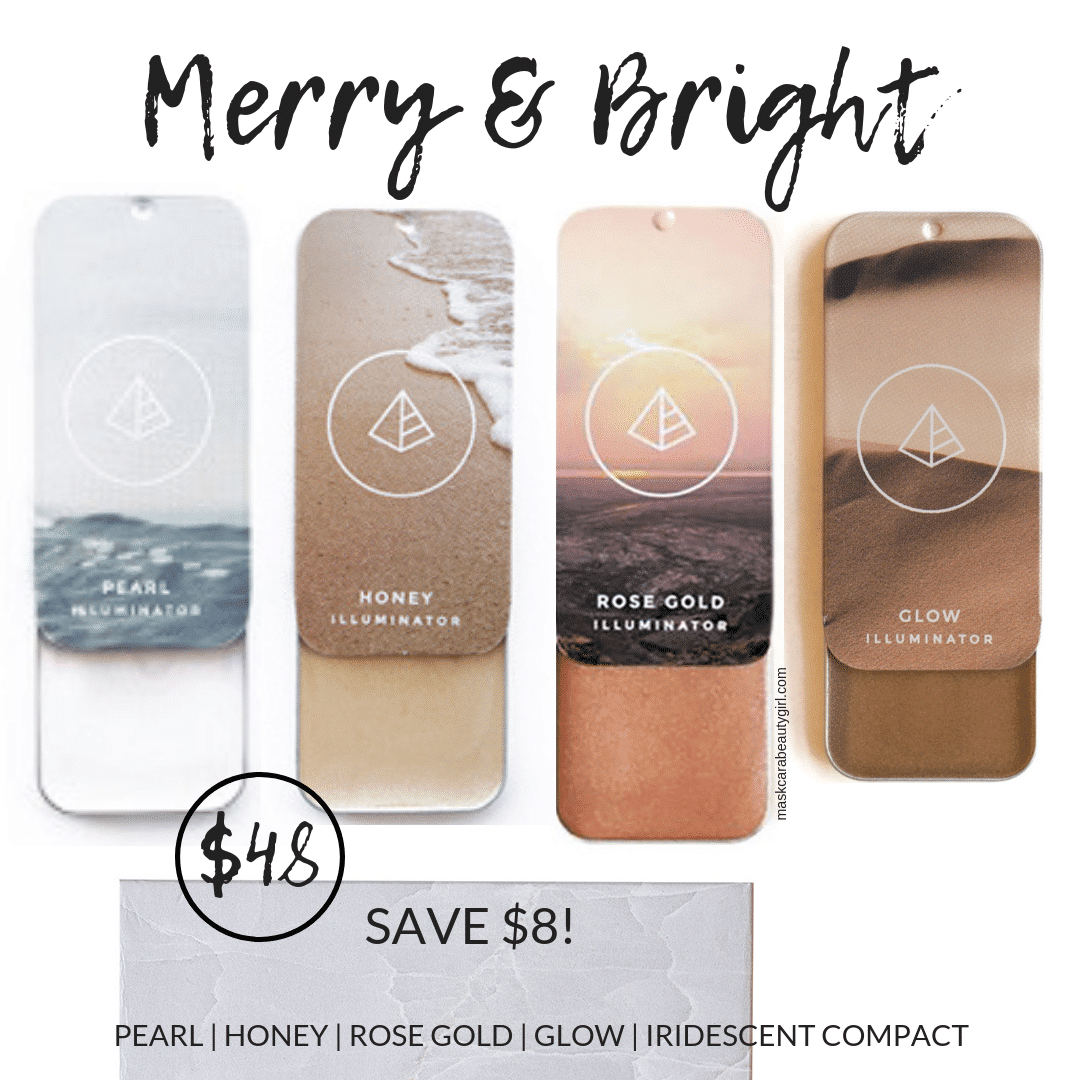 And there you have it, the Maskcara holiday deals that you will love! These deals and bundles are just too good so they'll go fast! Do your Christmas shopping early so you don't miss out! Feel free to stock up for birthdays, Valentine's Day, Easter, Mother's Day, anniversaries, or any other gifting occasion….we won't judge. Want these for yourself? Send this link on over to your honey for a hint hint. These are the perfect gifts for any woman…yourself included!
You can find more holiday gift ideas HERE!