Maskcara Summer Eyeshadow Bundle
Just when you think Maskcara can't get any better, it does! The Maskcara Summer Collection is awesome and this Maskcara Summer Eyeshadow Bundle is just as amazing! Not only is it the perfect bundle of joy for your eyes, but it includes new eyeshadow colors that are perfect for summer! Let us tell you all about it!

What Does the Bundle Include?
The Summer Eyeshadow Bundle is the perfect way to get a summery look for those beautiful eyes of yours. It includes everything you need to feel extra pretty. The bundle includes:
Seaglass Square Compact (the color just screams summer!)
Lullaby Eyeshadow
Cupcake Eyeshadow
Bird Eyeshadow
Pup Eyeshadow
I Shadow Everything Brush
Lullaby, Cupcake, and Bird eyeshadows are brand new colors added to the Maskcara eyeshadow collection! They all mix and match so well together. You can apply the colors with a light hand to get a natural look or add more color for more drama. Choose to wear one, two, three, or all four colors at once to get different looks. These colors look beautiful with every eye color, on every skin type. It's such a pretty combo of colors that you will love!
How Much Is This Bundle?
Ok, so this all sounds well and good, but how much is this bundle?! It's only $56! Maskcara eyeshadow singles are $14 each. So, seeing that this bundle includes 4 eyeshadows (and 4 x 14 = 56), you're getting a compact and a makeup brush for free! Say what?! We told you this was a good deal.

How Can You Get It?
Doesn't it sound like perfection?! But how can you get your hands on this beautiful bundle?? If you're just interested in the new eyeshadows, you can click HERE to shop the eyeshadows. Or you can shop HERE for the brush. Easy peasy.
Other Summer Deals
In case you missed the other Maskcara summer deal going on, click HERE to find out more! The Summer Collection is great for your face and the Summer Eyeshadow Bundle is great for those stunning eyes. We've got you covered!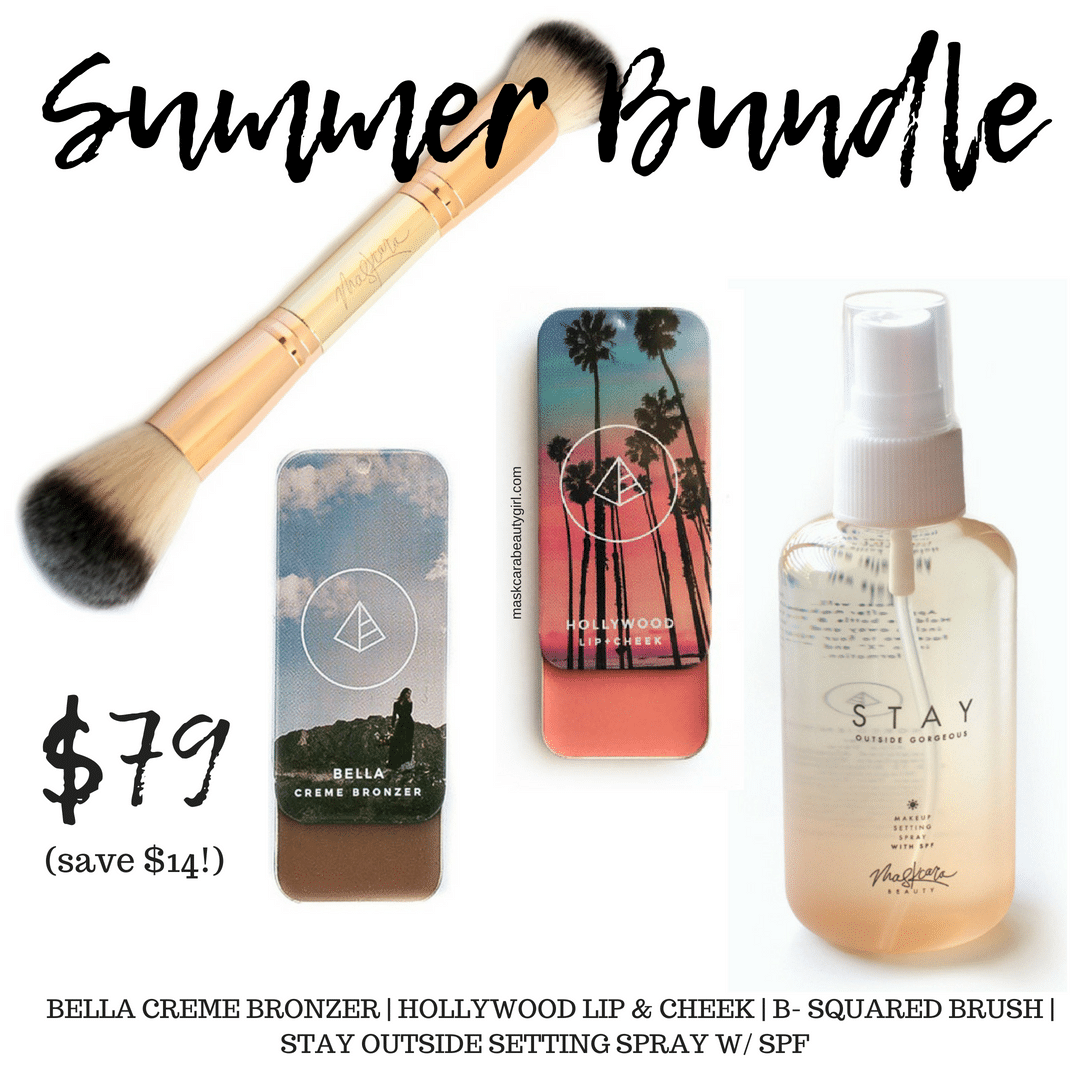 Don't let summer pass you by without getting one or two or three (we won't tell) of these deals! Stock up for gifts or buy for yourself. Either way, you won't want to miss them!

*This post contains affiliate links. If you purchase an item featured in this post, then we get a small portion from the sale. Thank you! It does not affect you at all.