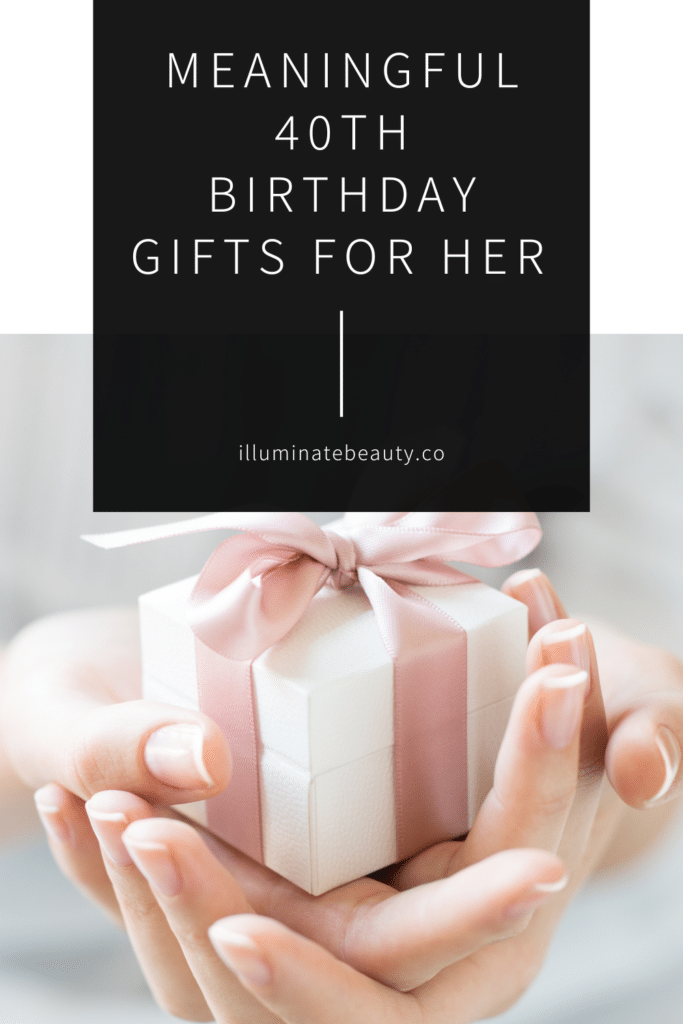 The big 4-0! It's such an important milestone! What do you give a gal that is turning 40?? Here are some meaningful 40th birthday gifts for her that she will love and that will help her feel special!
What to Give Someone Turning 40
Where do you even start? Your 40th birthday is a big day! You want your gal to feel loved, to feel special, and to feel pampered! A good rule of thumb when shopping for a gift for her is to buy her something that she might not spend money on herself. You know, the things that she wants but she feels guilty buying herself.
When shopping, ask yourself these questions:
Will it make her feel special?
Will it make her feel loved?
Will it help her feel pampered?
If you can answer yes to at least one of those questions, then she will love it!
40th Birthday Gifts for Her
Here are some ideas that you can gift the birthday girl that she will most likely love!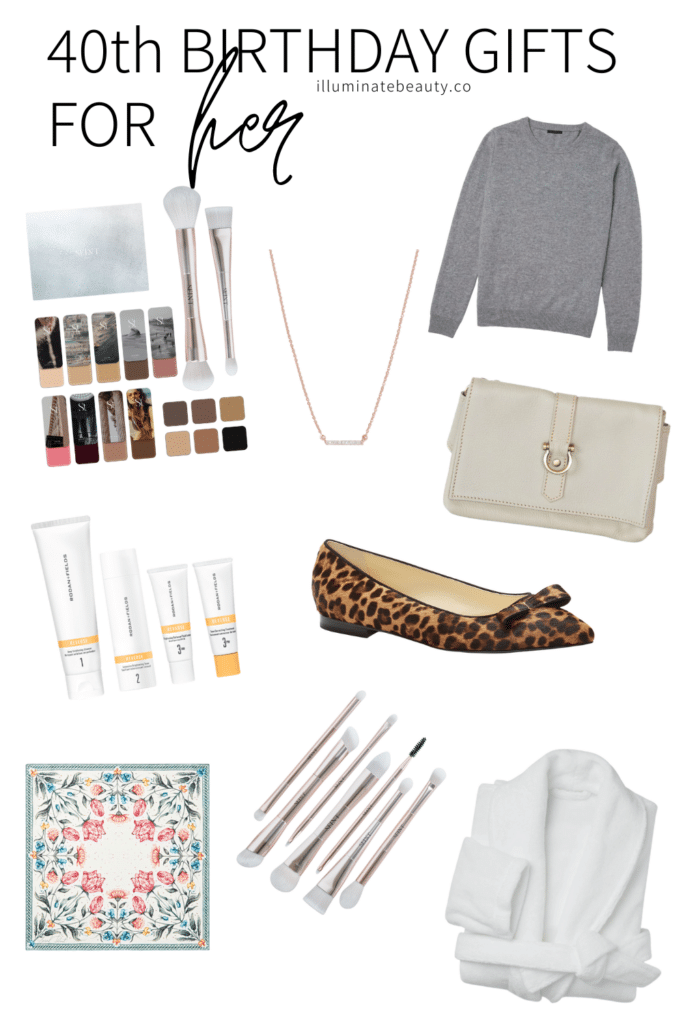 Purse– A purse is a woman's best friend! It goes everywhere with her! Give her a purse that is high quality and stylish so she will love it for years!
Shoes– Any woman loves shoes. But she doesn't always splurge on herself! Give her the best handmade Italian leather shoes that she will instantly love! Choose from flats to pumps…she will love anything you pick! Not only are they gorgeous, but they're comfortable! Win win! Save $50 with this code at checkout: SARAHFLINT-BAJOELLENW
Makeup– Women love to feel beautiful. Give her the gift of beauty! This custom compact comes with everything she needs to look and feel beautiful!!
Makeup Brushes– These makeup brushes will help her makeup apply flawlessly and their gorgeous! They're extremely well made and will last for years! She will love them!
Cashmere Sweater– Cashmere is the ultimate luxurious material! It's chic, it's classic, it's timeless. But you don't have to break the bank on this fabulous fabric. These cashmere sweaters are super affordable…she and you will love them!
Silk Scarf– A silk scarf is a simple accessory that instantly elevates any look. She will love this!! Save $50 with this code at checkout: SARAHFLINT-BAJOELLENW
Robe– What woman doesn't want to feel pampered?! She will feel like she's at a spa with this fluffy robe!
Jewelry– The way to a woman's heart is through jewelry! This dainty piece can be worn daily and will reminder her of your love. It comes on silver, rose gold, and gold….with diamonds!
Skincare– Woman want to feel comfortable in their skin. Help her have amazing skin with an amazing skincare routine!! As she ages, her skin ages too. This REDEFINE regime is perfect for her!
Non-Tangible Gift Ideas
Most women love a good purse or shoes. But sometimes the best gifts are experiences! Here are some ideas that she may love too:
Massage
Manicure and pedicure
Weekend getaway
Concert
Shopping spree or gift card
Dinner and a movie
Dance lessons
Babysitter
An experience: wine tasting, hot air balloon ride, tour, hike, etc
The Most Important Gift
These gifts are fun and she'll probably love them But the important gift is helping her feel loved. Write her a note or tell her in person or over the phone one or more of these things:
What do you love about her?
How has she inspired you?
What's your favorite memory/memories of her?
What do you admire in her?
Telling her that will truly help her feel special! It will be the most meaningful gift of all!
Help her feel special on her special day! Commit to making more memories together!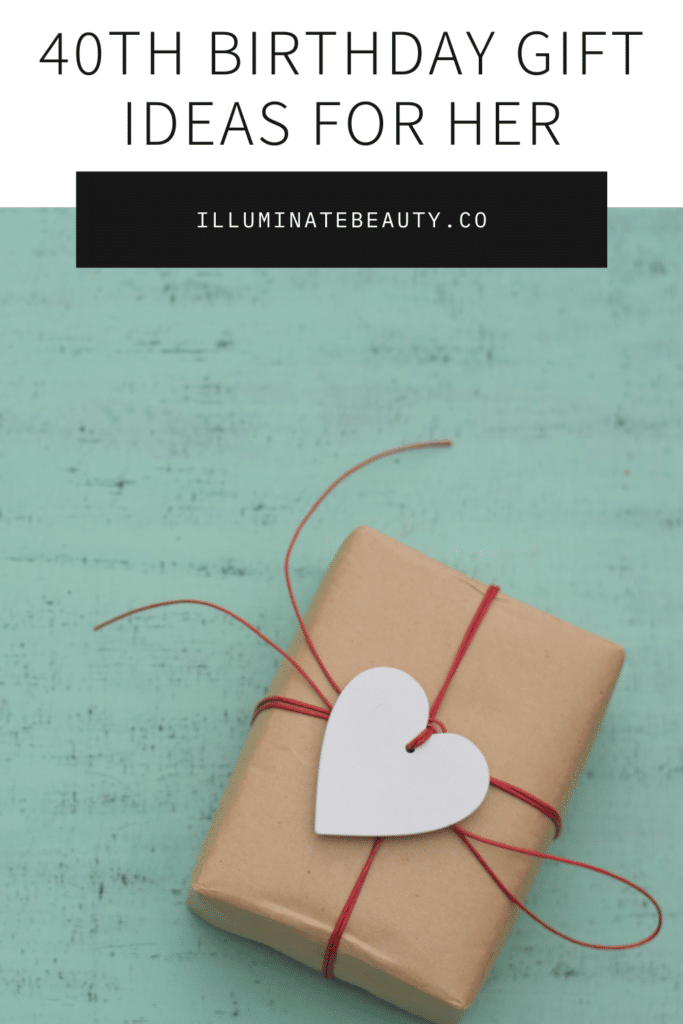 *This post contains affiliate links. If you choose to purchase an item featured in this post, I get a small portion from the sale. Thank you! It does not affect you at all.