Perfect Summer Blush Colors
A new season is always a great time to reevaluate your beauty routine. An easy way to freshen up your makeup look without doing a complete makeup overhaul and breaking the bank, is to add a few new blush shades to your collection. Here are the perfect summer blush colors that will give your makeup routine that fresh life it needs!
How to Apply Blush
Blush gets a bad rap! It's been abused so it can seem like a scary thing to add to your makeup routine! Older women have been known to over apply blush, making it scary for the younger crowd to want to try. But when applied properly, blush can add the perfect youthful glow that your makeup routine needs.
What's the point of blush? It's to add a flush back onto your face. After you've evened out your skin tone with foundation, you've taken the shadows and flush off of your face and now you look flat and lifeless. Blush (and contour!) adds that dimension and color back to your face.
There are two main ways to apply blush:
You can apply blush to the apples of your cheek. To do this, smile and find the squishiest part of your cheek. Lightly apply some color there and blend into your contour.
You can apply blush above your cheekbone and contour. This will lift your face more, but it also looks a bit more like you've been out in the sun.
Having the right blush and brush matters! Cream blush is really the best way to give you that natural flush. It blends nicely into your skin and lasts all day. You also want the right brush so you get a light and airy application. For a lighter application, use the Blend Brush. For a fuller application, use the Blush + Bronzer Brush.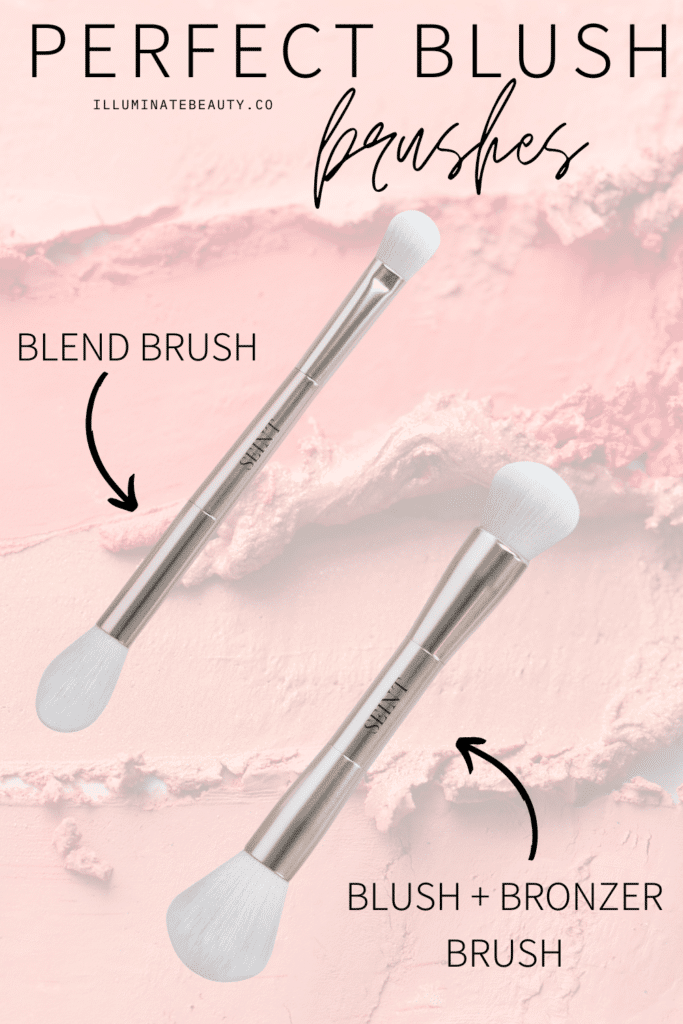 Summer Blush Shades
When you think of summer blush colors, you want light, airy, fresh, and pretty. These colors are great options for updating your makeup look for summer!
Add a new blush or two to your custom compact and you will feel like a new woman! It doesn't take a lot to feel and look fresh!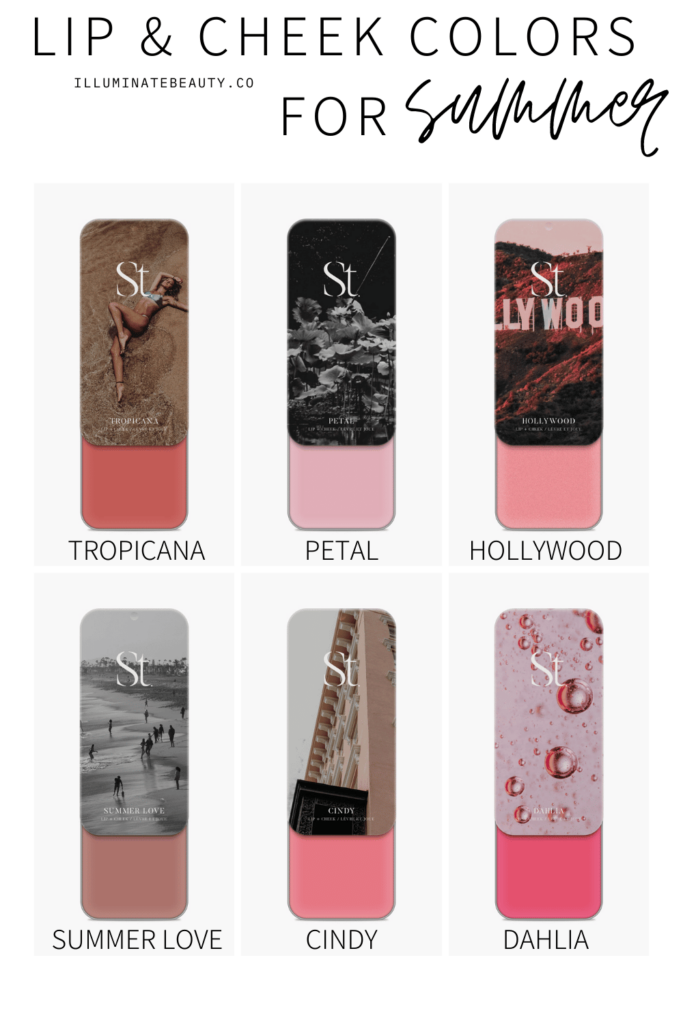 If you want other ways to look fresh for summer, then read about how to style summer neutrals and the perfect shoes for summer!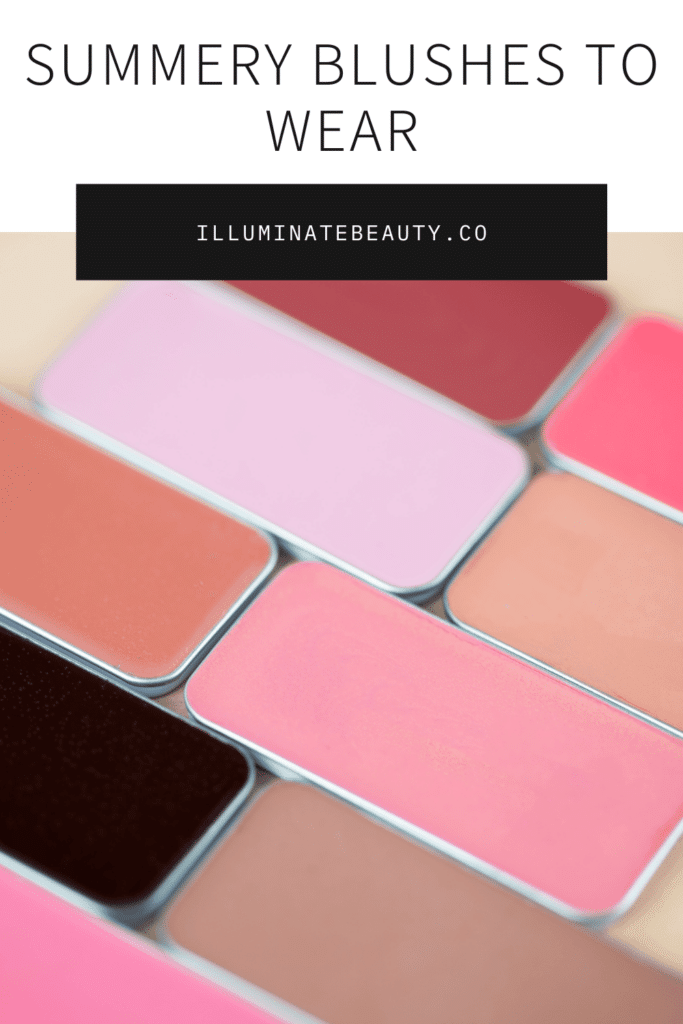 *This post contains affiliate links. If you choose to purchase an item featured in this post, I get a small portion from the sale. Thank you! It does not affect you at all.