The holiday season is upon us! And that means it's the season of gift giving! If you need help finding the perfect gift for a gal in your life, then you will love this Quince gift guide!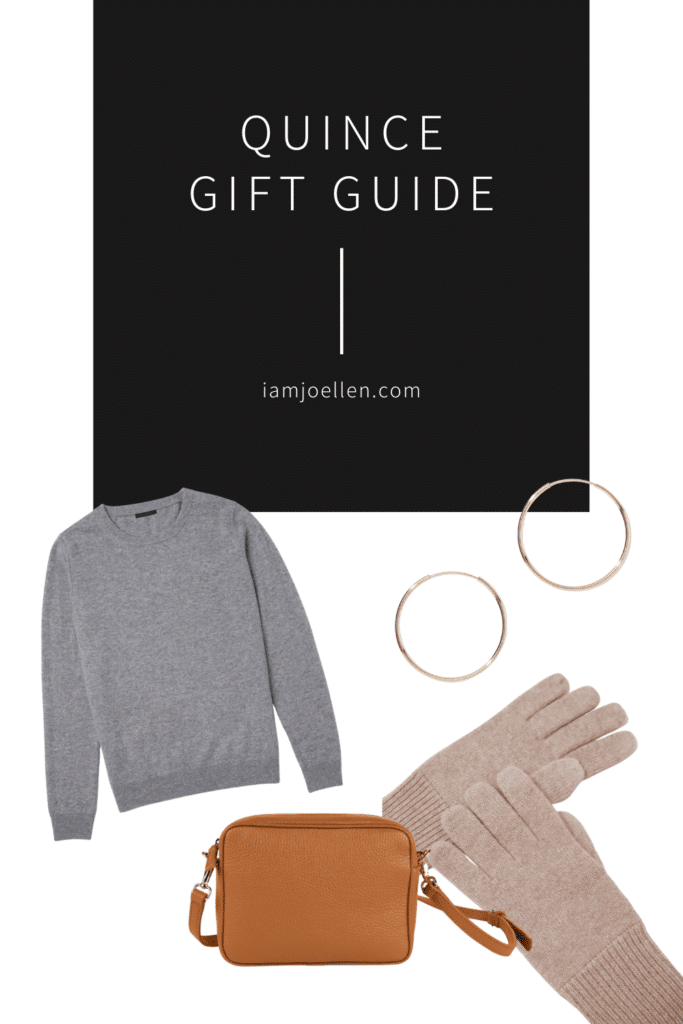 Be an Intentional Shopper
This time of year can be a time that we get bombarded with a buy buy buy mentality. So, it's important to stop and think before you spend your money on something. A few questions I like to ask myself before I spend money on a gift are these:
Will she use it?
Is it high quality?
Is it versatile?
Will it bring her joy?
If you can answer yes to those questions, then it's usually a good sign that it's a great investment! You can ask yourself those same questions when you're shopping for yourself too!
A Little About Quince
Why did I do an entire gift guide around Quince? It's because I LOVE Quince! I've been a huge fan of theirs from the very beginning of their company (when they used to be called Last Brand). I was drawn to them because of their high-quality items for such a great price! We're talking cashmere, silk, and wool for the everyday woman!
They can offer great products at such a low cost because they have taken out the middleman. They ship directly from the factory to the customer. It's a win win!
This is their mission, "QUALITY SHOULDN'T BE A LUXURY. OUR MISSION IS TO BRING THE WORLD'S HIGHEST QUALITY GOODS TO EVERYONE FOR AFFORDABLE PRICES."
That's why I love Quince! I love their style. I love their quality. I love their prices. I love their mission. And I know you'll love them too!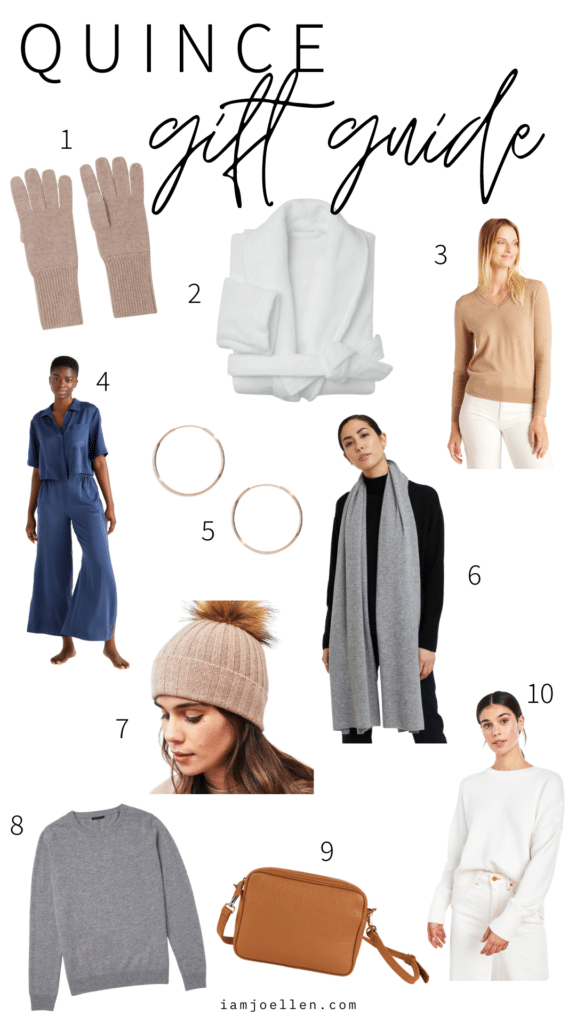 1 | 2 | 3 | 4 | 5 | 6 | 7 | 8 | 9 | 10
Quince Gift Guide
As I curated this gift guide, I thought of the everyday woman. What would she want? She would want to feel pretty. She would want to feel pampered. She would want to feel stylish. I've included items that are from low to high price points, different styles, different colors, and different needs. There is bound to be something in this guide that she (or you!) will love.
When doing your shopping this year, stop and think before you buy. Give her something that she will love for years! And don't be afraid to snag yourself something too! My husband and I have a happier marriage when I pick out exactly what I want…it's a win win for both of us 😉
If you need more gift ideas, then you'll love this Sarah Flint Gift Guide too!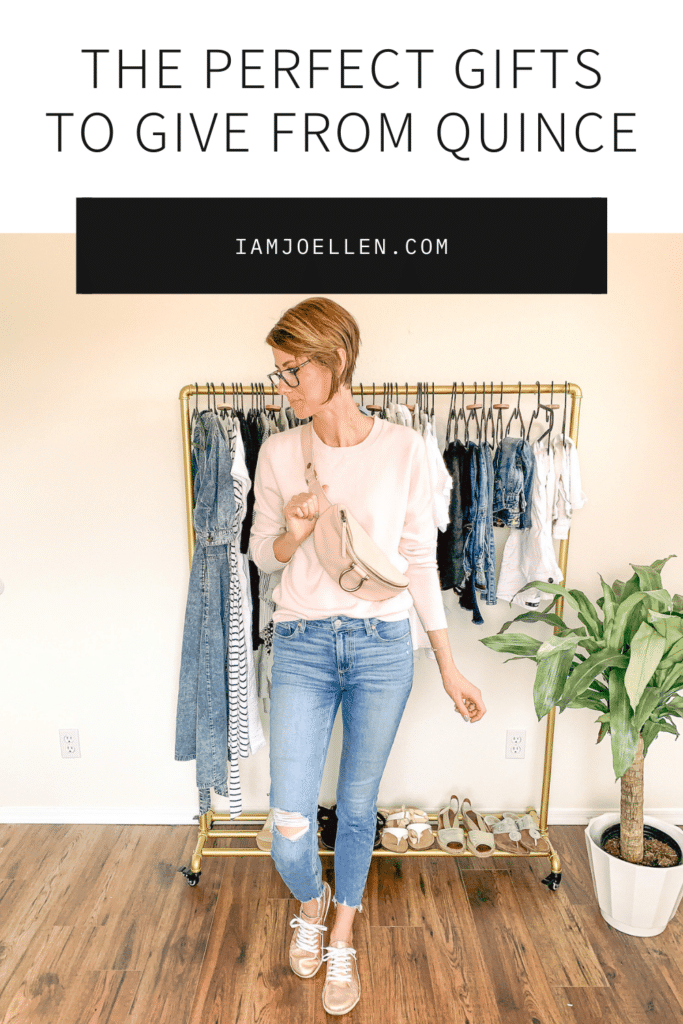 *This post contains affiliate links. If you choose to purchase an item featured in this post, I get a small portion from the sale. Thank you! It does not affect you at all.