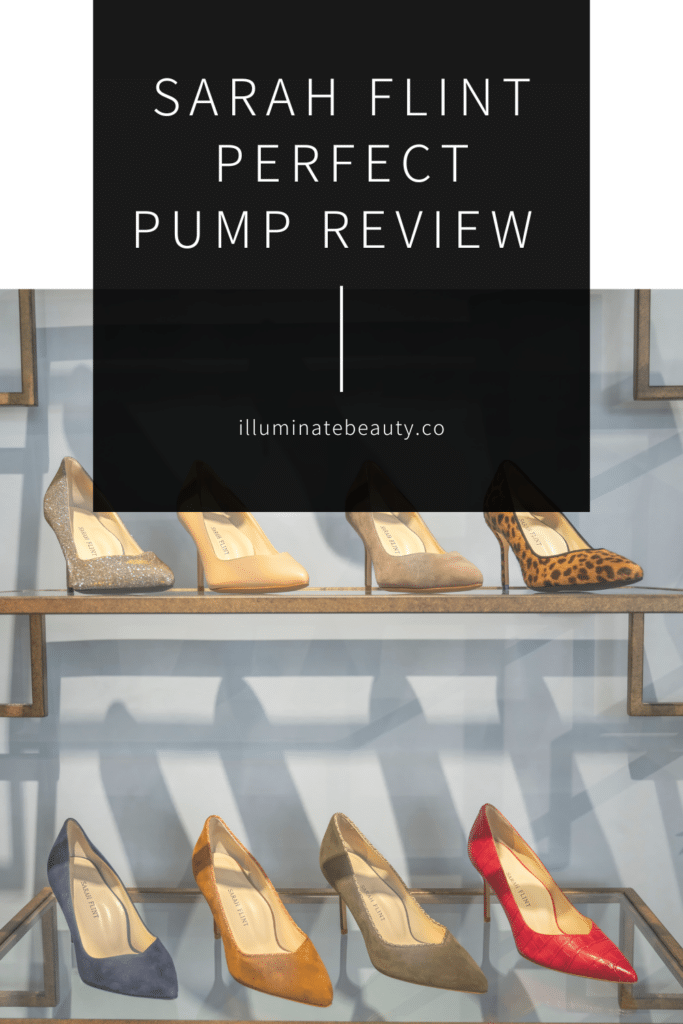 Have you ever bought heels that look gorgeous but absolutely KILL your feet by the end of the day?? I think we've all been there. So I was dying to try out Sarah Flint's shoes. Their claim to fame is that they're stylish and comfy. Was it too good to be true??? Here's my Sarah Flint Perfect Pump Review so you can see for yourself if they really are too good to be true…
Who is Sarah Flint?
First things first. Who is Sarah Flint? Sarah Flint is a woman designer that specializes in creating beautiful shoes. She was tired of paying tons of money for designer shoes and pretty pumps only to have her feet kill her by the end of the evening! She set out on a mission to design shoes that weren't only gorgeous, but that were also comfortable.
It was always a dream of hers to see her shoes in famous department stores. After hard work and determination, her dream came true! But, after seeing her shoes tucked away in the back corner of the store and having her shoes marked up in price, she decided there had to be a better way! So, she set out to sell her shoes directly to her customers, without the wholesale markup, making designer shoes available to more women.
Where most designer shoes range from $700-$2000, her shoes range from $295-$995.
Her shoes are hand crafted in Italy and packaged with charm and care. Each pair of shoes comes in individual shoe bags, packed in a lovely blue embossed box, tied in satin ribbon.
Sarah Flint Perfect Pump Features
Here are some of the features of Sarah Flint shoes:
Sarah Flint Shoes are designed with a wider toe box
Sarah Flint Shoes have anatomical arch support
Sarah Flint Shoes are made with extra padding
Sarah Flint heels have a steel rod stiletto for durable wear
Sarah Flint Shoes are made with leather
Sarah Flint shoes come in quarter sizes, making it easier to find a fit that works for you
Sarah Flint Shoes come in different heel heights, allowing women to choose their comfort level
These shoes are made to last! These shoes are made with comfort in mind so you can wear them for hours a day, for years to come.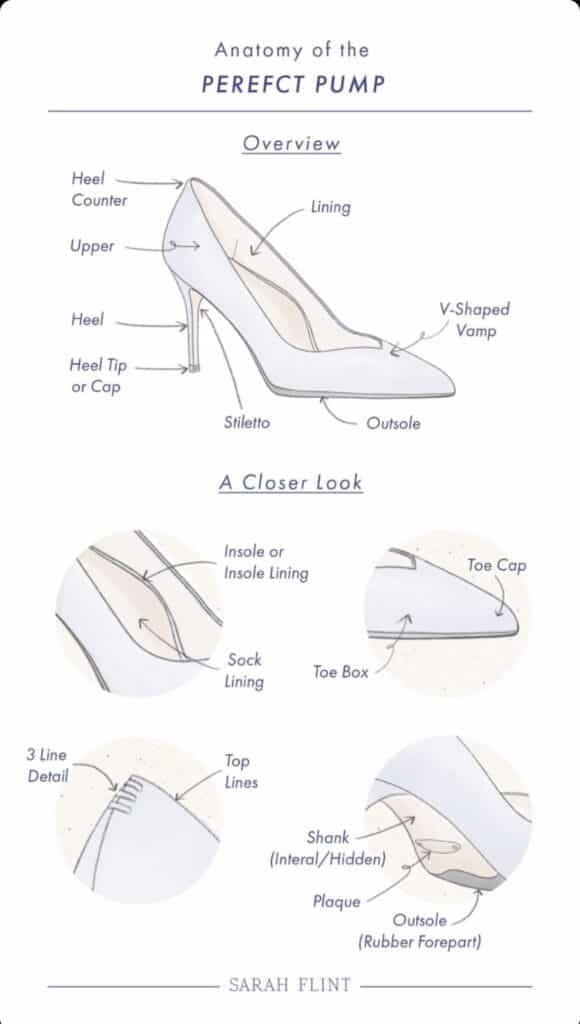 Sarah Flint Perfect Pump Styles
These heels come in lots of different styles and heights. They come in 30, 85, and 100 mm in heel height, making it easy for any woman to wear. I personally love the 30 because I'm tall and the older I get, the more my feet appreciate lower heels. I think the higher heel heights are gorgeous though!
As of right now, Sarah Flint Perfect Pump comes in these styles:
Black Calf
Black Suede
Taupe Suede
Sand Calf
Gunmetal Lame Fabric
Navy Suede
Chocolate Leopard Hair Calf
White Calf
Espresso Suede
And other seasonal styles
There is a style and color that suits any woman and her needs (and wants!) They're all classic colors that will never go out of style.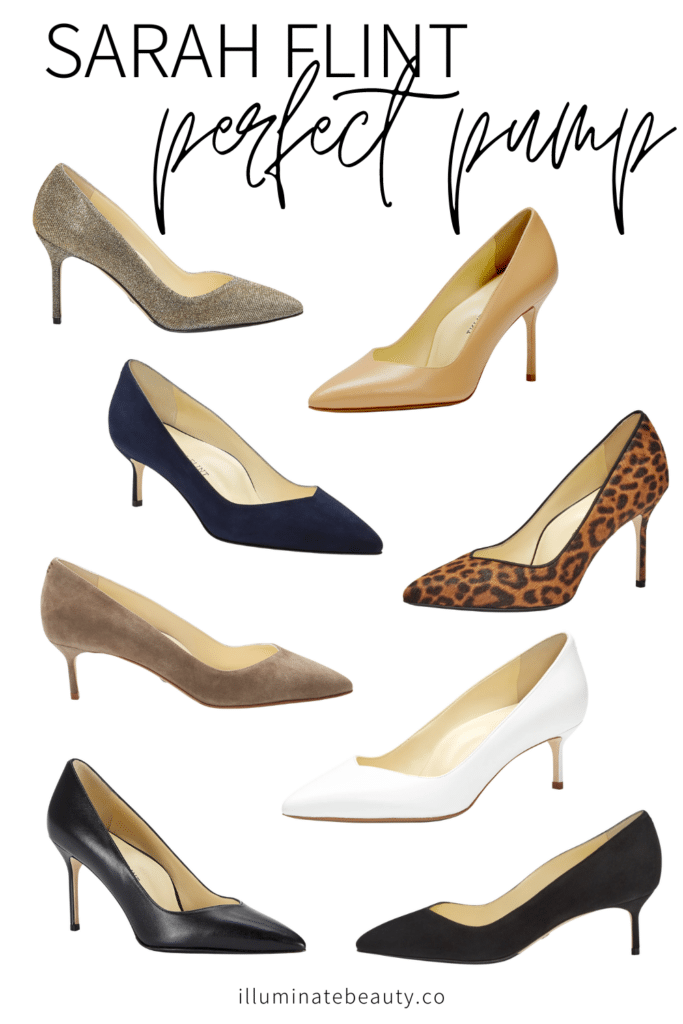 My Thoughts of the Sarah Flint Perfect Pump
So, I just gave you a bunch of info on Sarah Flint and the shoe's features. But what are my thoughts? Are they really as comfortable as they seem? YES. Yes, they are! As long as you buy the right size (because size really does matter!) then it will be like putting gloves on your feet.
I have worn my Perfect Pumps literally for hours and my feet are still happy at the end of the evening! The comfort and craftsmanship is top notch. They're so good that you will see lots of celebrities wearing them because they know a good shoe when they put them on!
They truly are extremely comfortable. I haven't found a better stylish and comfortable heel on the market!
Are Sarah Flint shoes worth it? That's a question that only you can answer. If you have the money, then I personally think Sarah Flint shoes are worth the investment. I believe in buying fewer, higher quality items for my closet that will last for years.
Sarah Flint Discount Code
If you are ready to take the plunge in purchasing your first pair of Sarah Flint shoes, then save a little money! You can save 15% on Sarah Flint shoes with this Sarah Flint discount code at checkout: SARAHFLINT-CCJOELLEN1
And there you have it! My Sarah Flint shoes review in a nutshell! I love Sarah Flint as a person, I love her shoes, and I love her brand!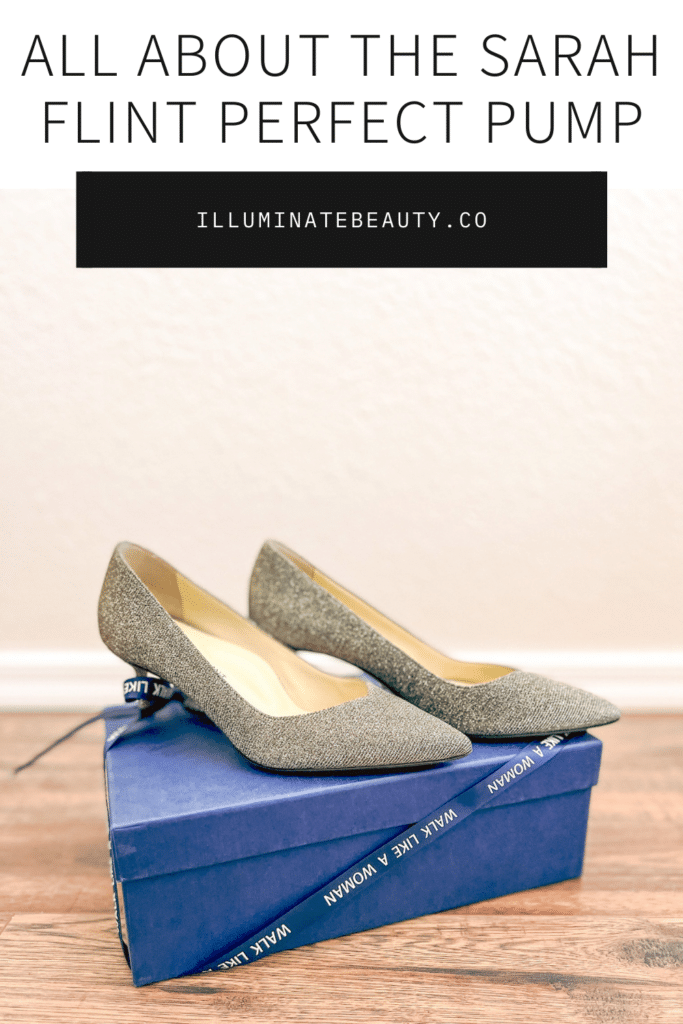 *This post contains affiliate links. If you choose to purchase an item featured in this post, I get a small portion from the sale. Thank you! It does not affect you at all.