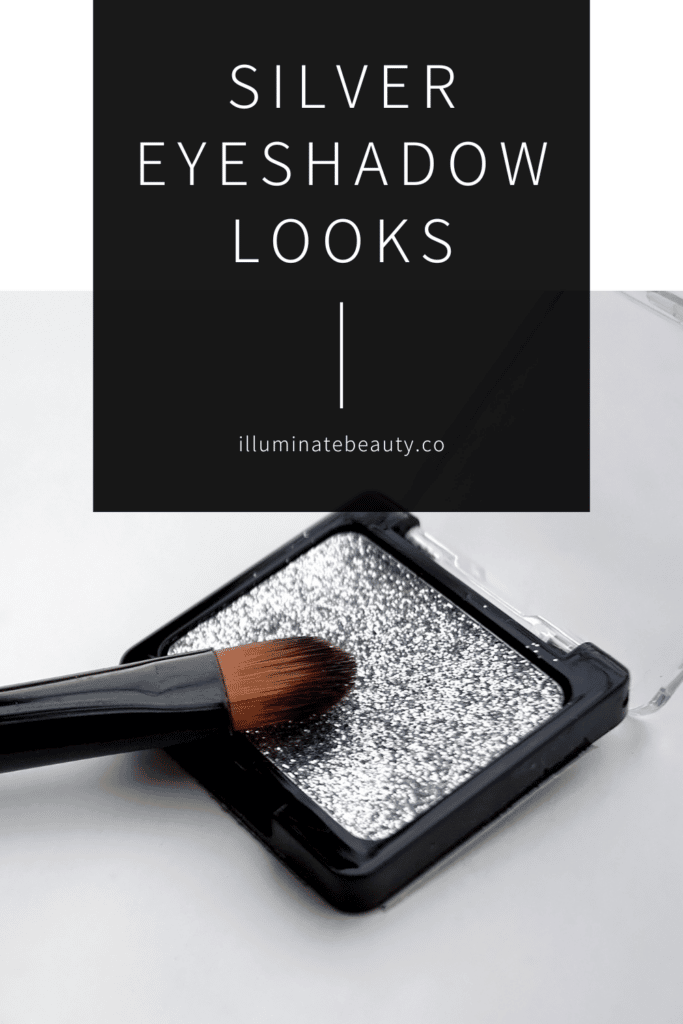 It's always fun to add a pretty shimmer to your eyes! Here are some silver eyeshadow looks that you will love!
When to Wear Silver Eyeshadow Looks
There really is no rule for when you should and shouldn't wear silver eyeshadow. I'm a firm believer that if it makes you feel and look great, then wear it! There are some silver eyeshadows that are more subtle than others that would be more appropriate for everyday wear.
In general, I would recommend wearing subtle shimmers for everyday and saving the glitter eyeshadow and more dramatic silver eyeshadows for parties and special events. Eyeshadow is a great way to dress up your look! Silver eyeshadow especially looks great for Christmas, holiday, New Years' Eve parties, and Halloween!
Can Mature Women Wear Shimmer Eyeshadow?
You do you, girl! Wear what makes you feel and look great! But if you want to wear age appropriate makeup, then I would veer away from wearing glitter or sparkly eyeshadows if you have mature skin. The glitter and sparkles will enhance your fine lines and wrinkles. Shimmer shadows are a safer bet and will look very flattering on you!
The Best Silver Eyeshadows
Not all eyeshadows are created equal! You will find some that go on very powdery, leaving a lot of fall off. There will be others that don't have great pigment. So it's important to know the best options so you get a great look!
When it comes to silver eyeshadows, there are a lot that have a bit of color with them. Some are true silver and some are a silvery color. Here are some really pretty silver eyeshadows that are very pigmented, have a nice shimmer, and go great with other eyeshadows: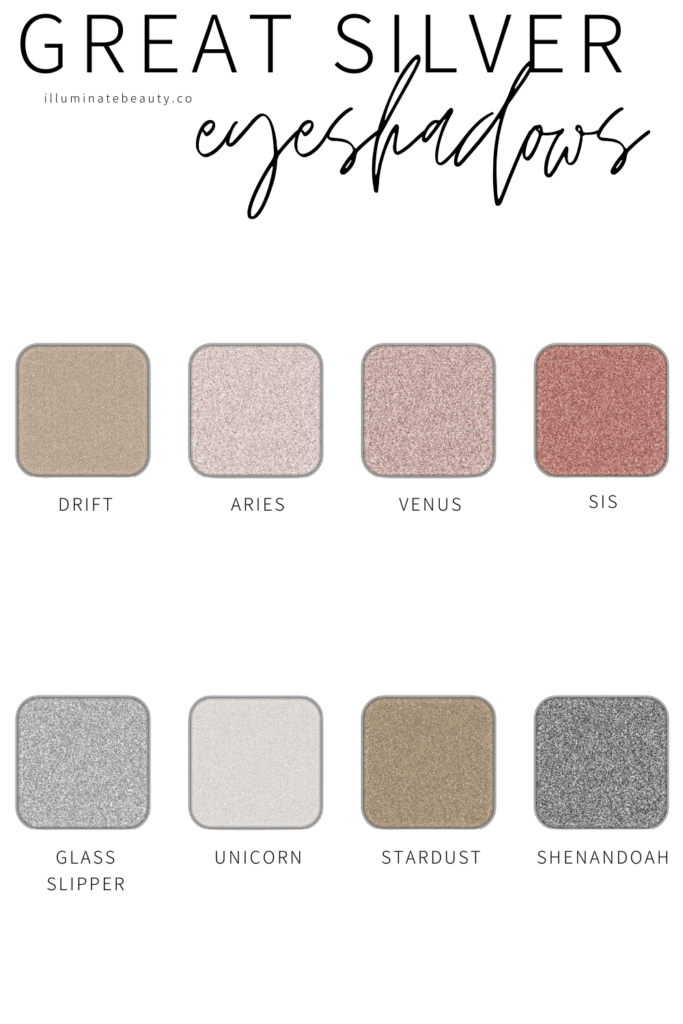 The Best Way to Apply Shimmer Eyeshadows
Applying a shimmer or glitter eyeshadow can be tricky. When you use a brush, it just scratches the surface of the shimmery shadow, kind of watering down the shine! So the best way to apply a shimmer eyeshadow is to apply it with your finger! It's really so simple
Take your clean pointer or middle finger and slide it over the eyeshadow. Then either slide that same finger onto your eyelid or pat and press the color onto your lid. This will give you the most pigmented look. It will pack a punch!
The Best Way to Apply Glitter Eyeshadow
Glitter eyeshadow can be messy! And it's no fun getting glitter in your eyes! The best way to apply glitter eyeshadow is to spray a dense makeup brush (like the Multitasker Brush) with Setting Spray. Then swipe the brush into the glitter eyeshadow. Pat the glitter into place on the lid.
If you want more stay, then you can first apply a glitter eyeshadow primer and then apply the glitter eyeshadow.
How to Remove Glitter Eyeshadow
It's all fine and dandy applying glitter eyeshadow, but what about removing it??? Getting it in your eyes can be painful! A little trick you can use is to take tape and dab it on your eyelid. The glitter will stick to the tape, making it really quick and easy to remove! Just be careful not to put the tape on your eyelashes…ouch!
Silver Eyeshadow Looks
Here are some great silver eyeshadow looks and color combos that look beautiful together!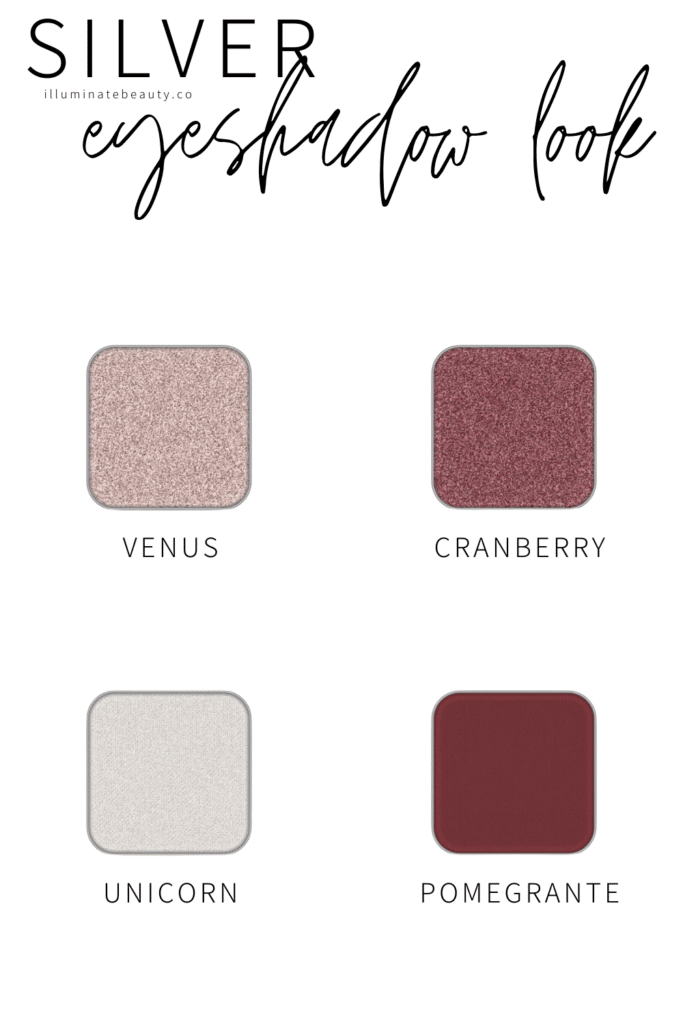 VENUS | CRANBERRY | UNICORN | POMEGRANTE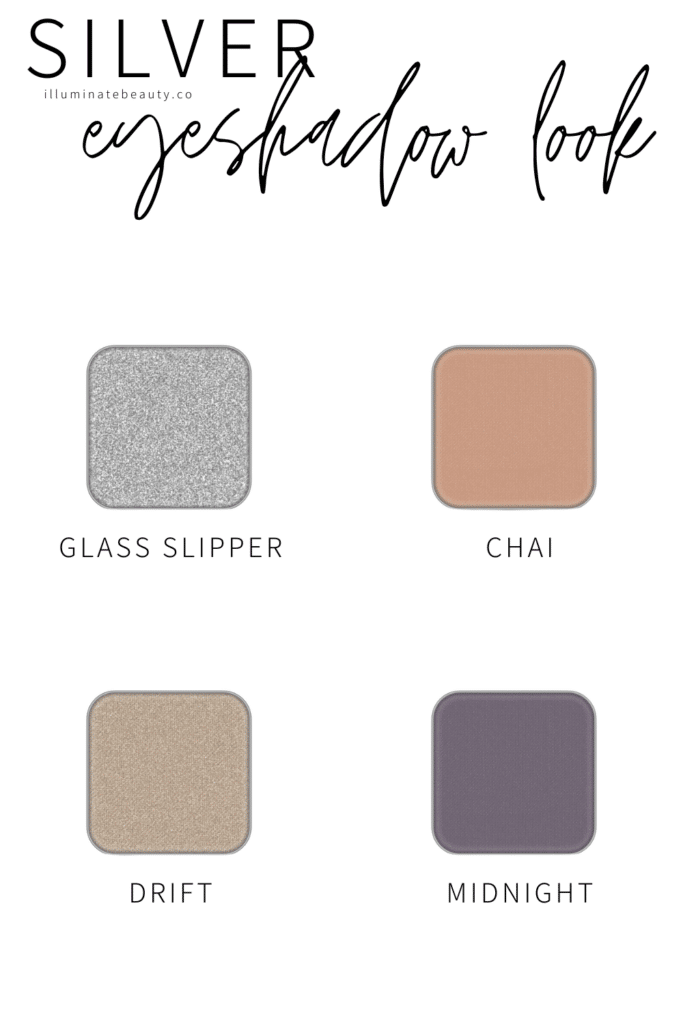 GLASS SLIPPER | CHAI | DRIFT | MIDNIGHT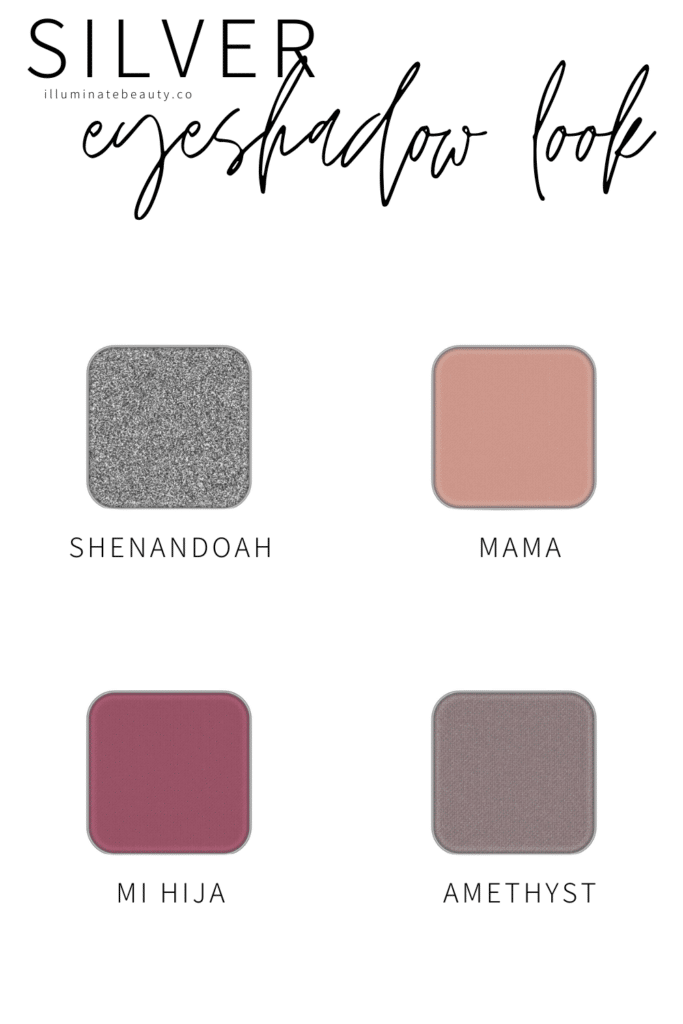 SHENANDOAH | MAMA | MI HIJA | AMETHYST
Hopefully these silver eyeshadow looks give you some inspiration to create your own look at home!
Here are some other blog posts that you might enjoy:
Eyeshadow Tips for Dip Set Hooded Eyes
How to Avoid Under Eye Creasing
How to Color Match Yourself with Seint Makeup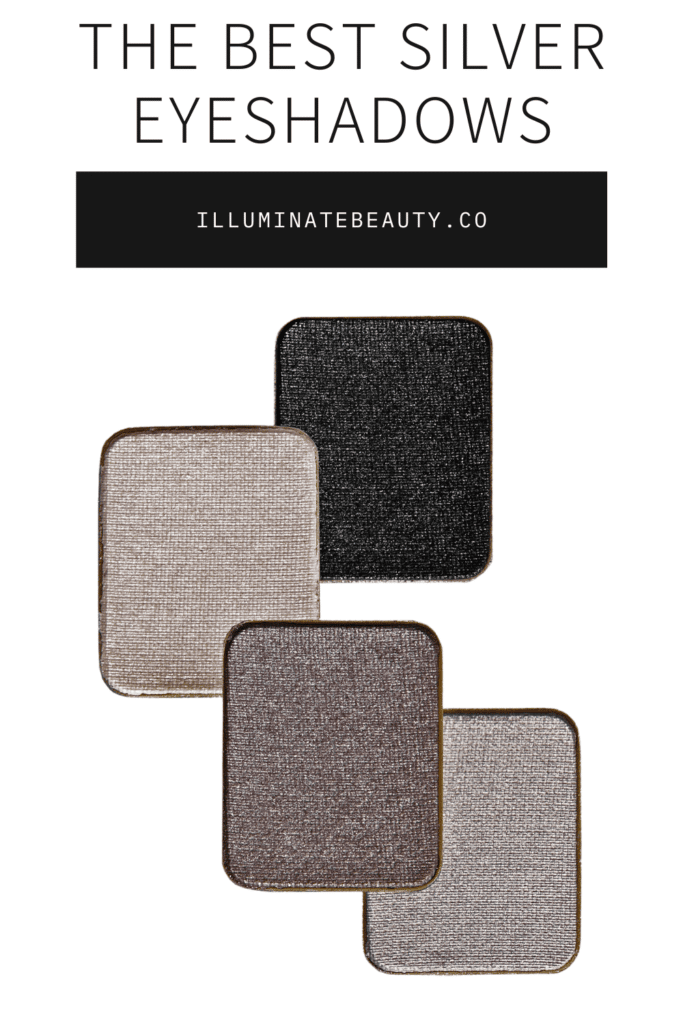 *This post contains affiliate links. If you choose to purchase an item featured in this post, I get a small portion from the sale. Thank you! It does not affect you at all.