I'm all about making life simple. Making life less complicated and intentional. So I've rounded up some of my favorite items that will help the traveler in your life out and also make shopping easy for you! These are the best gifts for the traveling gal on your Christmas list that will be sure to enhance their traveling experiences.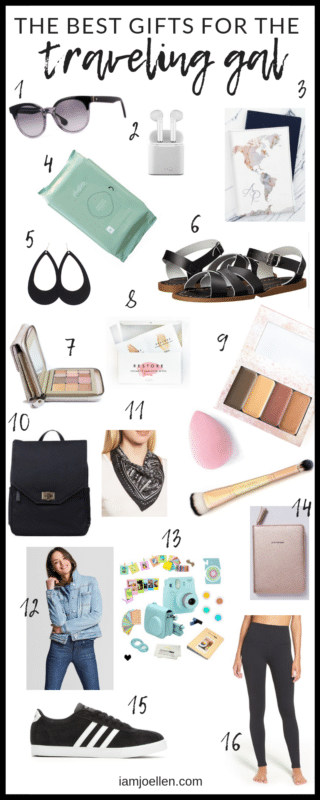 1|2|3|4|5|6|7|8|9|10|11|12|13|14|15| 16
1. Sunglasses– Every traveling gal needs a cute pair of sunnies! It helps hide the jet lagged look and keeps her stylish…win win!
2.Earbuds– Your traveling gal needs these! She can listen to music, movies, podcasts, or audible books while she's traveling.
3. Passport cover– Who doesn't want to cutesy up their passport??! This is so great for keeping her passport pretty and safe.
4. Makeup remover wipes– These makeup remover wipes are so great for taking her makeup off on the go. It cleans and refreshes her face after a long day of travel!
5. Leather Earrings– A traveler always has limited space, so a great way to spruce up an outfit is through accessories. And these leather earrings will add the perfect pizazz to any outfit!
6. Black salt water sandals– These leather sandals are cute, comfortable, and water proof! So perfect for exploring! And they can be dressed up or down. Yes!!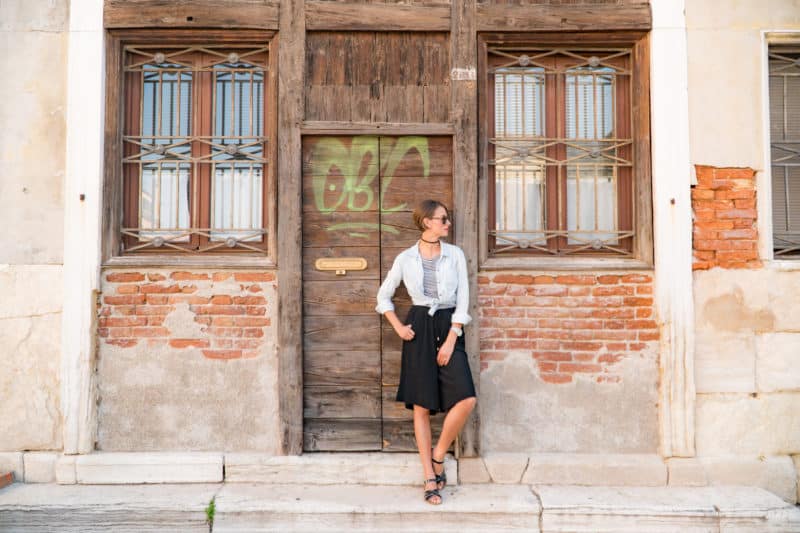 7. Clutch– This is the absolute perfect purse/wallet/makeup palette for your traveling gal!! She can fit her makeup, money, keys, and phones in this pretty clutch and look fab while toting it around! A traveling girl wants things that are multipurpose and this is the ultimate clutch for her needs!
8. Restore cleaning wipes– These cosmetic wipes are perfect for sanitizing her makeup brushes and makeup so she doesn't spread any bacteria and get a nasty breakout while on the go. It makes keeping her face so clean while she travels!
9. Filled Quad Compact, brush, sponge– This makeup is a must have for any traveler! Not only is it TSA approved, but it is also compact and refillable and so fast to put your face on. She will love it!!
10. Backpack– A good quality and stylish backpack is so great for any traveler. She can tote around all of her daily essentials as she explores a new place and stay in style while doing it.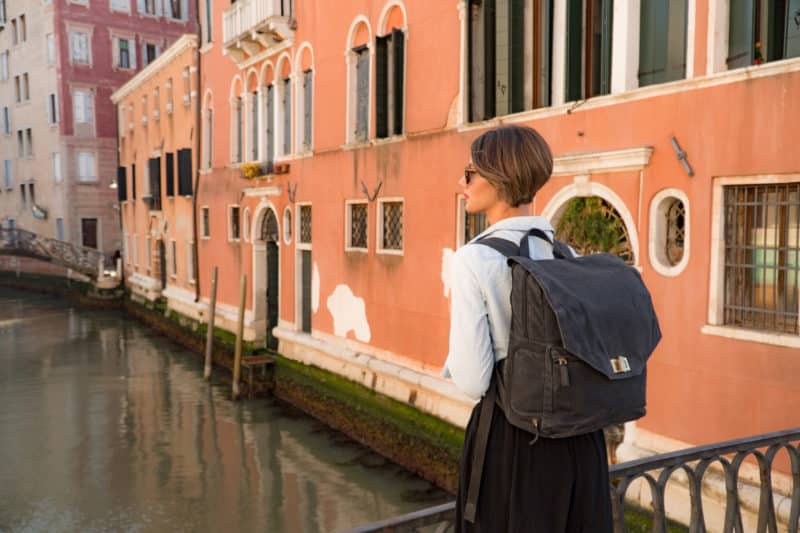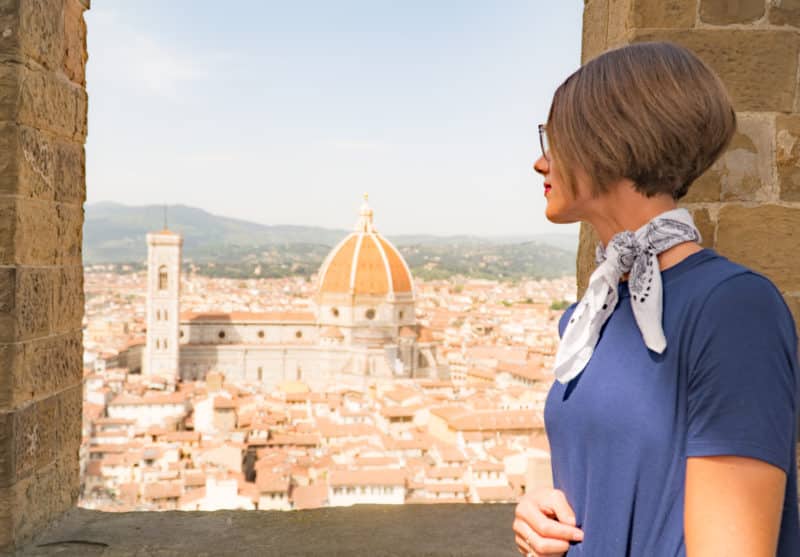 11. Bandana– Adding a sassy bandana to her outfit will take it up a notch!
12. Jean Jacket– You can never go wrong with a jean jacket! You never know when she'll need to throw another layer on when she's traveling…whether she's on the airplane or touring a new city. It's versatile, comfy, and cute!
13. Polaroid Camera– What woman wouldn't want to document her holiday with cute little pictures?! She will definitely love this!!
14. Travel journal– Make sure she has something to record all of her memories in! If she's anything like me, she'll forget unless it's written down!
15. Adidas shoes– A good pair of comfortable and stylish shoes is crucial for any traveling woman and these ones are just that!
16. Black leggings– A good pair of black leggings are a must for any traveler! They are comfortable to wear on the airplane, can be dressed up or down, and are easy to tote around. And these ones are the best around! And that's my quick and easy list for the traveler! Don't make shopping this season complicated. Simply click a link and purchase for your traveling gal.
You can find more gift guide ideas HERE.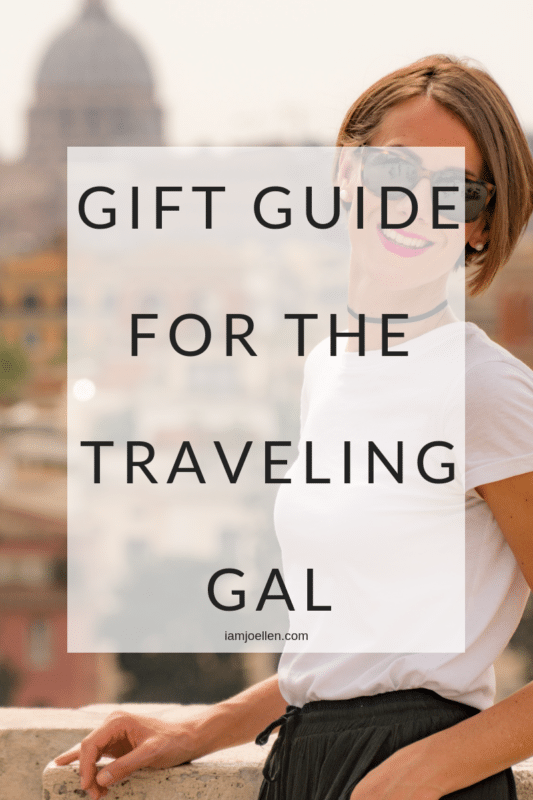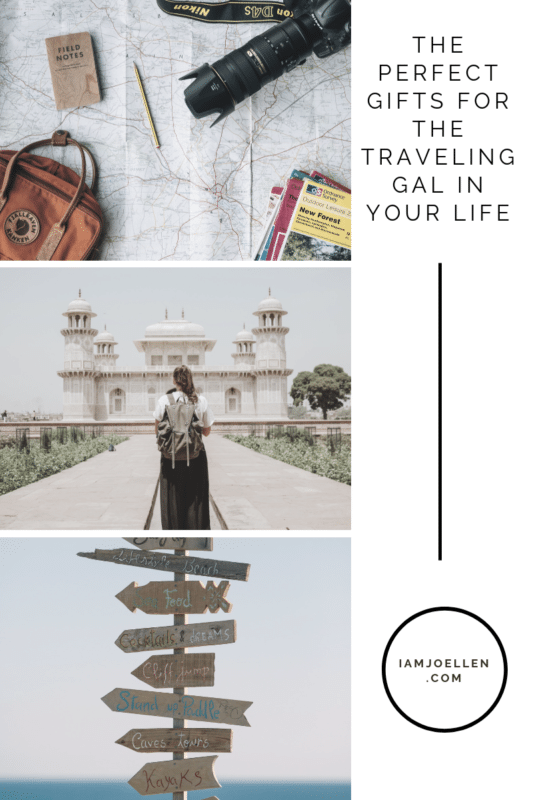 *This post contains affiliate links. If you purchase an item that is featured, I may get a small portion from the sale. It does not affect you in any way.