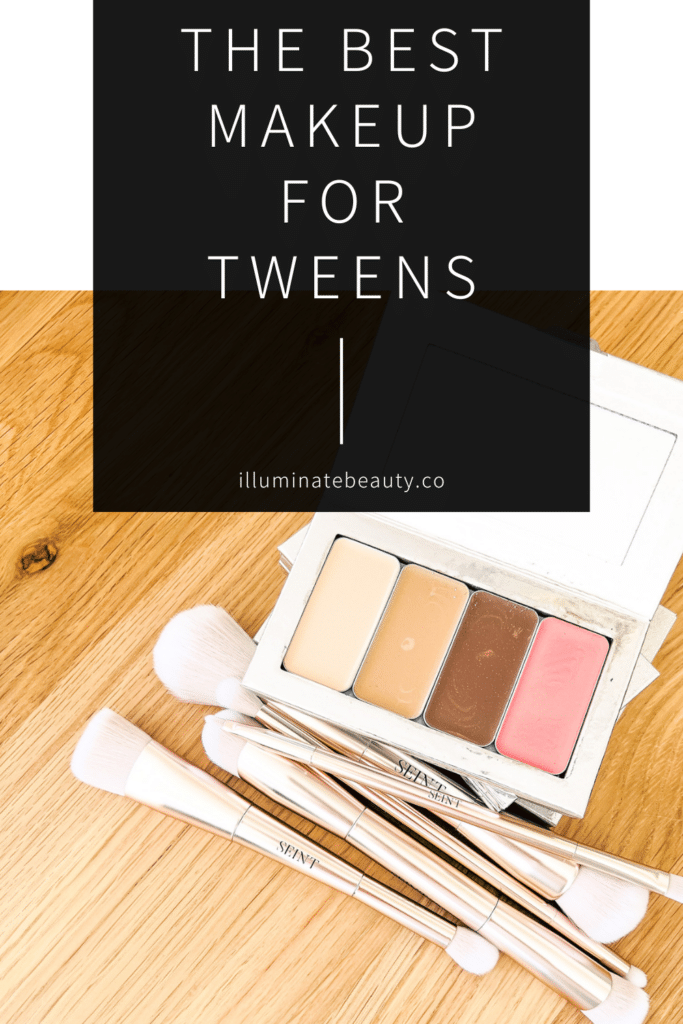 Are you a tween or are you helping a teen shop for makeup? Then look no further! I have the best makeup for tweens that you will love! This makeup is customizable, natural looking, versatile, and compact! Here's why I think you will love it!
Customizable Makeup
Every tween has their preferences and needs when it comes to style and beauty. And that's why Seint makeup is perfect! Seint makeup is completely customizable. The compacts are magnetic and the makeup tins are metal so you can mix and match makeup products and colors to your heart's content! It's not a one size fits all makeup palette. It's a build as you go and create what you want. It's the best!
If you want just a few things to help you look grown up, then you can create a small compact. If you love beauty things, then you can create a larger compact. If you're in between, then you can create a medium compact. The options are endless!
Natural Looking Makeup
Seint makeup is cream makeup, making it look very natural. As a tween, you don't need a lot of makeup. You apply the makeup in one layer, which makes it avoid the cakey looking appearance. It provides great coverage without the heaviness and fakeness of a lot of other makeup options. Makeup should be meant to enhance your beauty, not cover it up!
Versatile Makeup
Seint makeup is versatile! You can use the blush as lipstick and eyeshadow. You can use the illuminator as a shimmer on the cheekbones, on your lips, and on your eyes. You can use contour as contour, lip liner, eyeliner, eyeshadow, and to fill in your brows. The cool thing is that there is no right or wrong. Each makeup product is multi-functional and versatile!
Compact Makeup
Everything you need (minus mascara) fits into one compact…ONE!! It's amazing! That includes: foundation, concealer, contour, blush, bronzer, lipstick, eyeshadow, eyeliner, brows, illuminator. It's all there. Everything is at your fingertips, making it easy to do your makeup on the go. You can toss your compact in your backpack and have it with you for those extra busy days of school, sports, and friends.
If you like a full coverage makeup look, you can get that. If you want a very natural and light coverage makeup look, you can get that. If you want something in between, you can get that! This makeup is completely customizable and super cool.
If you want to do your own thing, then check out the Color Match Guide that will help guide you to choosing the right colors. If you want to make it super simple, then shop the collections and click add to cart. If you want personal makeup help, then take the Color Match Survey and I will recommend colors and products that will complement your coloring.
This is the best makeup for tweens…hands down! You get to pick what you have in your palette! Once you start, you won't be able to stop!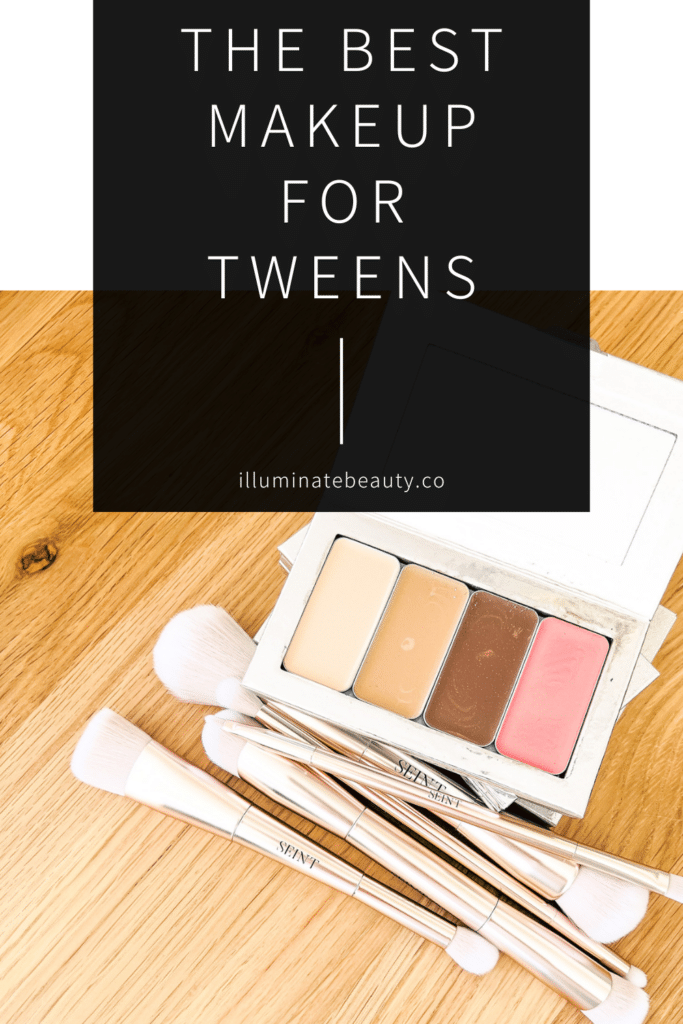 *This post contains affiliate links. If you choose to purchase an item featured in this post, I get a small portion from the sale. Thank you! It does not affect you at all.