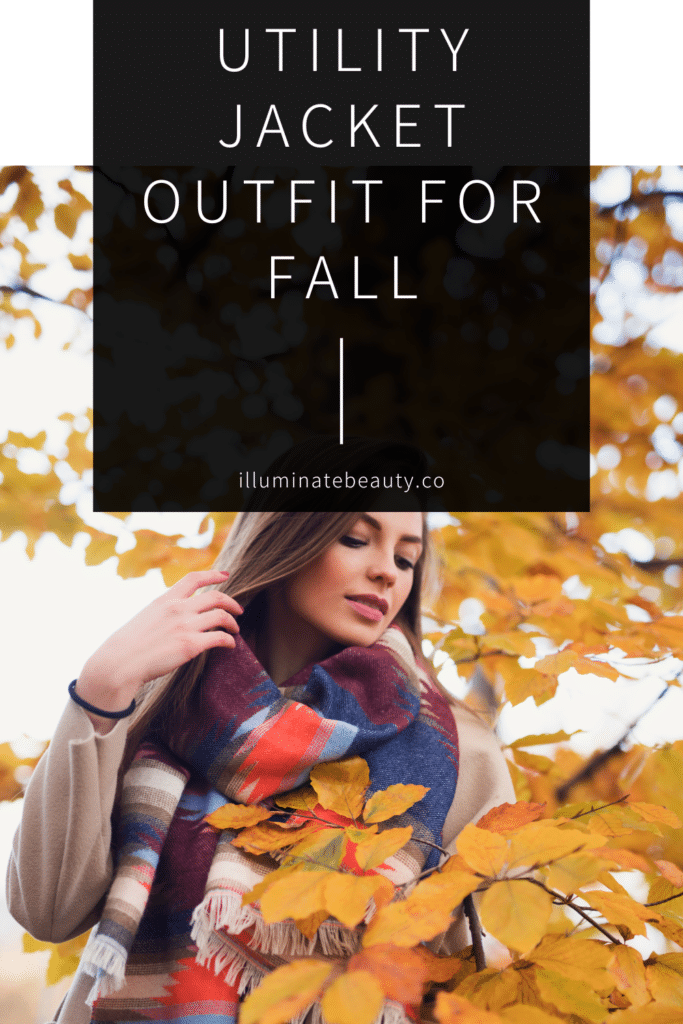 Fall weather is just around the corner! And fall is such a fun season to dress for! The layers, textures, and colors. They're all so great! One fall staple to have in your closet is a utility jacket. It's comfortable, it's versatile, it's stylish. Here are some ideas for utility jacket outfit for fall that you can use this season.
What is a Utility Jacket?
A utility jacket is a jacket typically made from denim or canvas, made to protect you from harsh weather. Although it is a practical clothing piece, it's also become quite stylish and trendy!
It usually has a collar, large pockets, and a boxy fit. It works great as a layering piece in cooler weather. It comes in a variety of colors but olive green is the most common color you will see.
How to Style a Utility Jacket
There are many ways to style a utility jacket! Since it is more of a masculine clothing item, I think it looks great paired with feminine pieces to soften it a bit.
The great thing about a utility jacket is that you can wear it in lots of ways…it's very versatile! It can be worn with a dress, pants, leggings or shorts. It works great as a third piece to add more texture and style to your outfit.
Here are some outfit formulas you can use as inspiration when styling your utility jacket: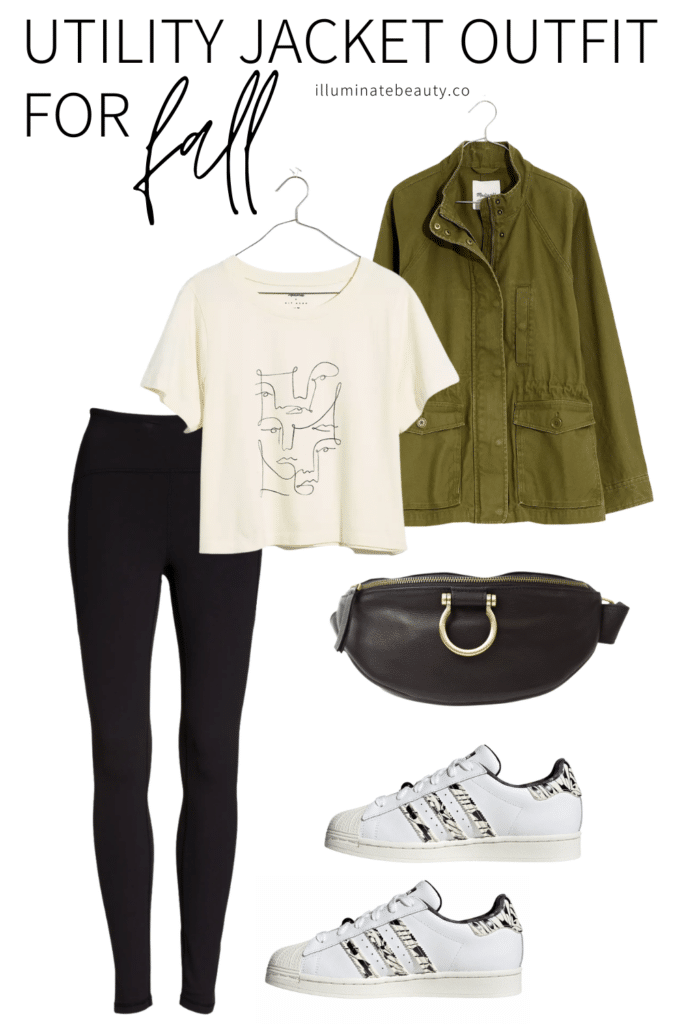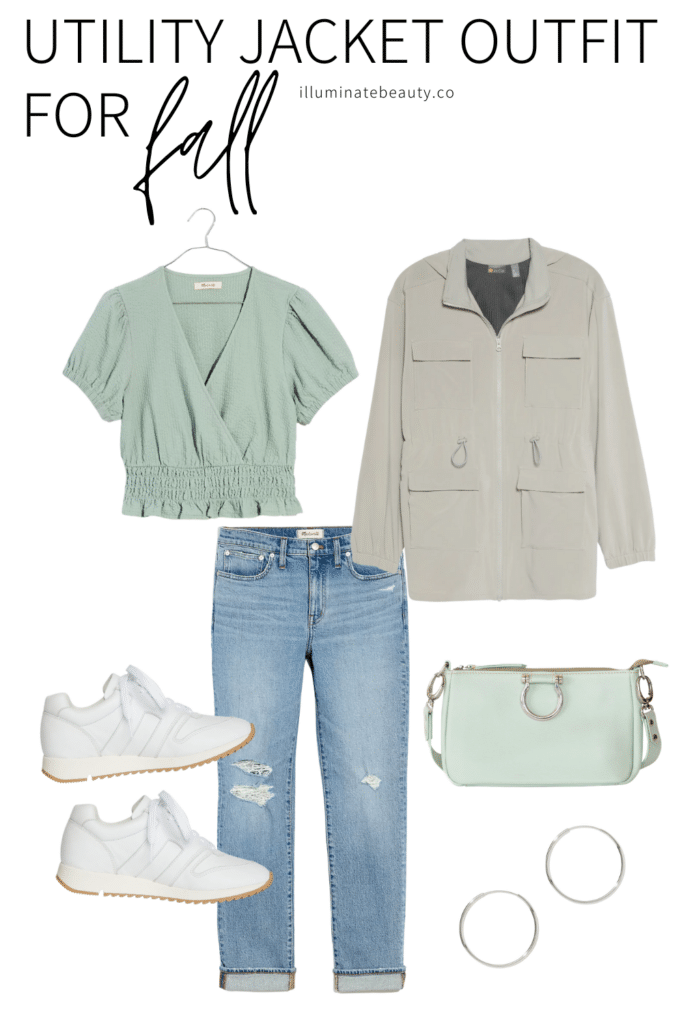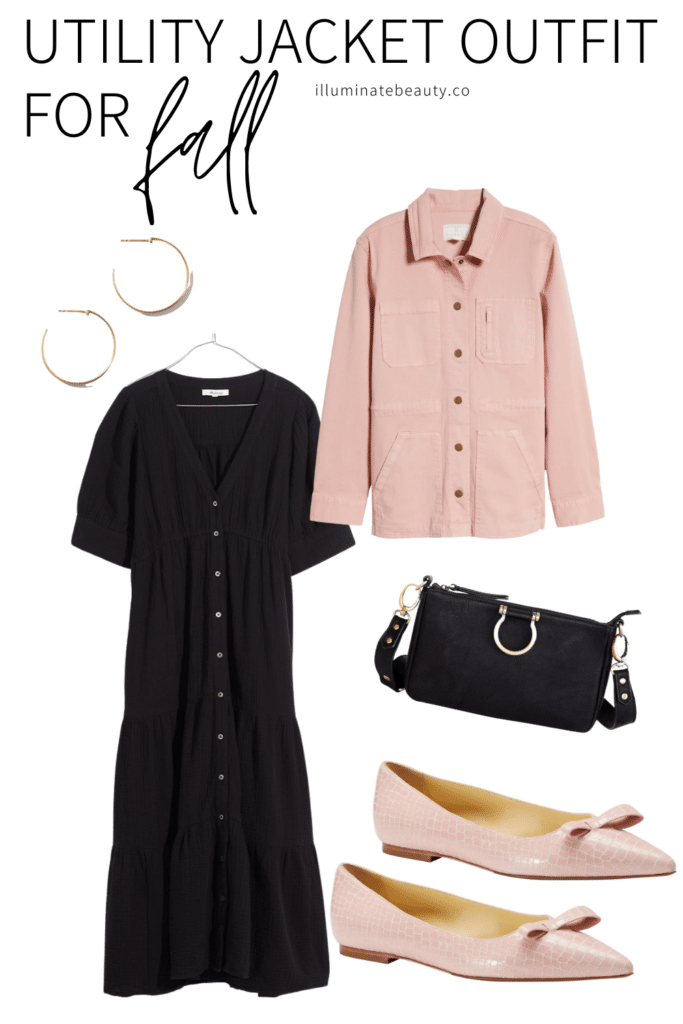 Utility Jacket Options
Utility jackets have become very popular so it's easy to find them! Here are some great options that are well made so you will have it for years to come!
Try one of these utility jacket outfit for fall out and see how you like it!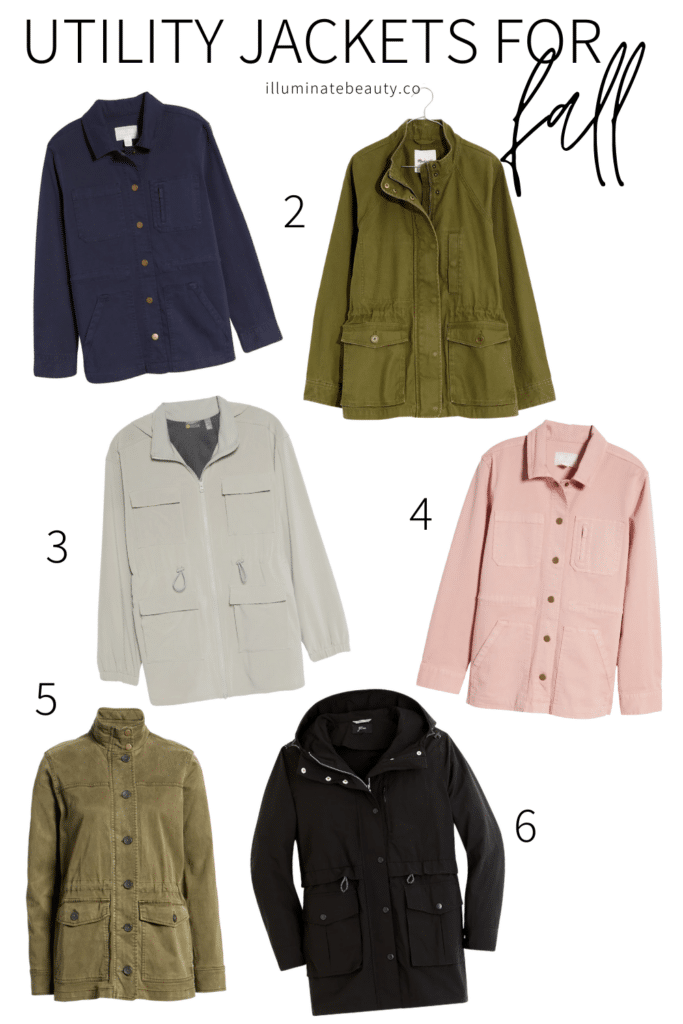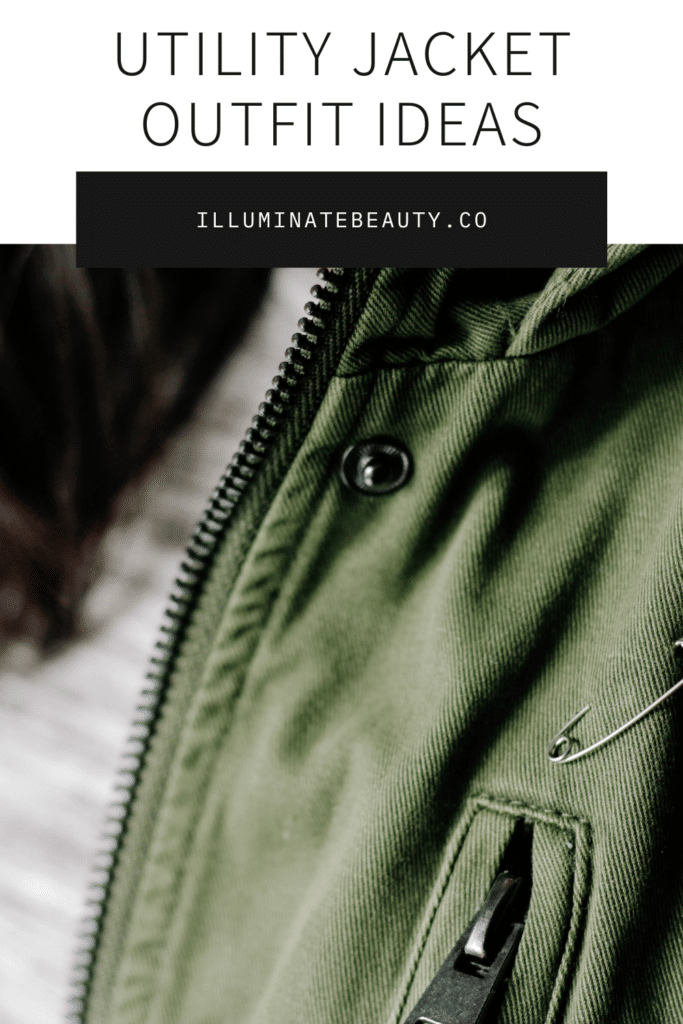 *This post contains affiliate links. If you choose to purchase an item featured in this post, I get a small portion from the sale. Thank you! It does not affect you at all.