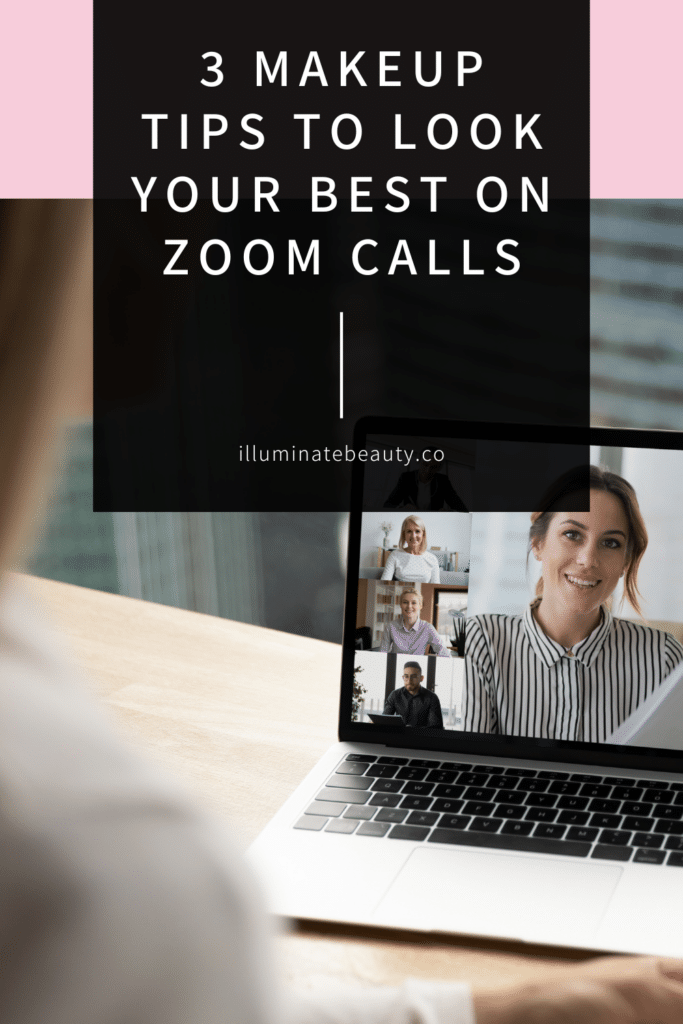 Are you behind the camera a lot for work?? It's easy to roll out of bed and hit "join meeting". But you definitely won't feel great doing it! Here are 3 Makeup Tips to Look Your Best on Zoom Calls!
3 Makeup Tips to Look Your Best on Zoom Calls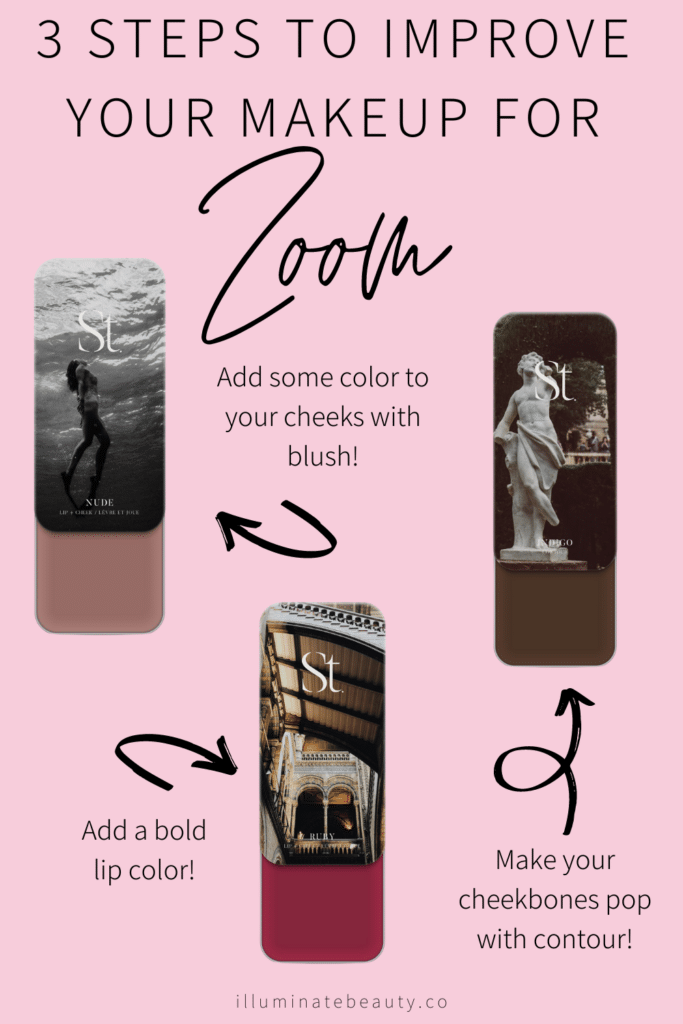 Contour
Contouring my absolute favorite step in the makeup process!! Everyone should incorporate it into their daily makeup routine, but everyone should ABSOULTELY incorporate it on those days when you'll be on Zoom!
Contouring your face helps give your face shape, shadow, and dimension. It brings out your cheekbones and feminine features. Read the easy step-by-step process of contouring.
Throw away the notion that contouring is only for the actresses, models, or makeup artists…it's for the everyday woman! As soon as you see how easy it is and how beautiful you look, you won't want to go back to your old makeup routine!
Say goodbye to a flat face and embrace a full that is contoured with shadow and dimension. You will notice a huge difference on your Zoom meetings.
Cream contour is the way to go because it is easy to apply and very natural looking.
Blush
Blush sounds intimidating. Blush sounds like something only really old women wear. But you're wrong! Wearing blush the right way will help bring color and a pretty flush to your face! When we put foundation on our face, we're getting rid of the natural shadows and flush on our faces so contour and blush help bring back that beauty!
Cream blush is a great way to add a natural flush to your face. And a bonus is it doubles as blush and lipstick…win win!! Look at these lip + cheek swatches as a guide.
Lipstick
Adding some color to your lips makes a big difference! Whether you want to go for a natural look or bold look, having color on your lips will help you stand out! Don't let the lighting and technology of Zoom wash you out. Add some lip color to help make you look more alive!
How Do I Make Myself Look Better on Zoom?
When showing up on a zoom meeting, you have to remember to be professional. Even though you may have conveniently rolled out of bed to be there, you don't want it to look that way! You can look much better by simply washing your face, brushing your teeth, brushing your hair, putting some mascara on, some lipstick on, and changing out of your loungewear. Those simple steps will take you 5 minutes but will instantly help you look and feel better!
What is the Best Makeup for Zoom Call?
In my opinion, the best makeup for a Zoom call is Seint makeup! It's quick and easy to apply and leaves you looking amazing!!
Watch these tutorials to see how easy it is! You can look amazing in 5 minutes!
Is Seint Makeup Good for Zoom Calls?
Yes! Seint makeup is great for zoom calls! It literally takes you 5 minutes to apply and you instantly have cheekbones, flush, and femininity to your face. Everything you need fits into one custom compact so it makes getting ready super quick and easy! Not sure what colors look best on you??? Take the Seint Color Match Survey to get started!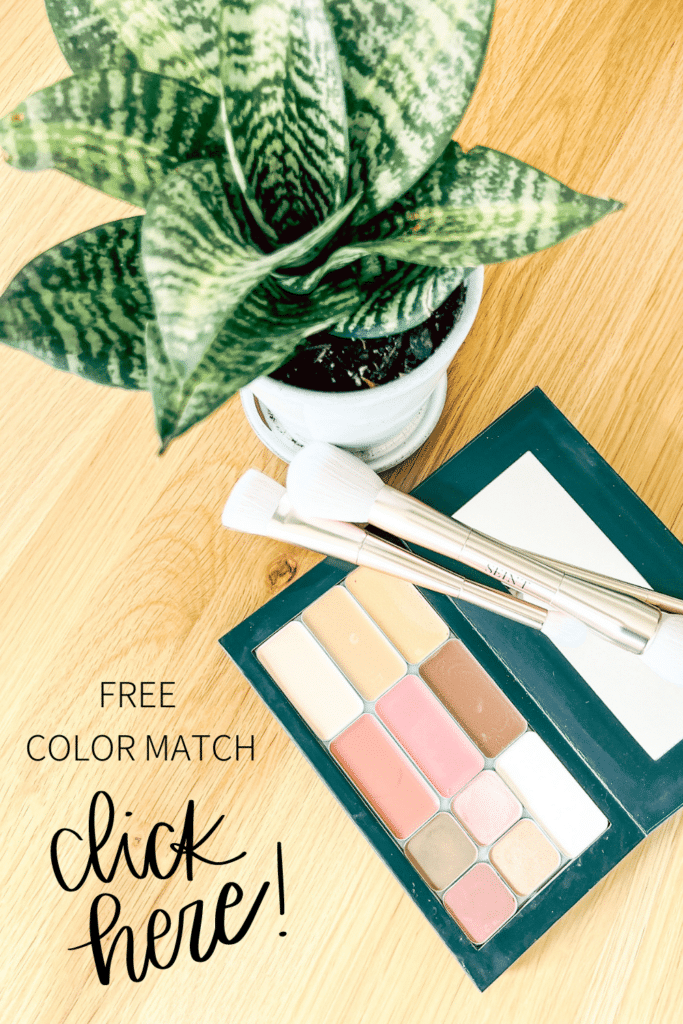 Is the Zoom Makeup Filter Good?
Technology is pretty cool! Zoom has some features that allow you to touch up your look and help you look like you have makeup on. As cool as these features are, it's always best to be as real as possible. We live in a highlight edited and fake world, but the best version of you is YOU!
When you're in a pinch, try the zoom makeup feature out. But most of the time, commit to putting some effort into looking better so you feel better! When you feel beautiful, that's when you will show up as your best self and shine.
Hopefully those 3 makeup tips to look your best on zoom calls will help you look and feel amazing! Our world needs powerful and kind women to shine their light so take 5 minutes to look your best!


Here are other blogposts you might enjoy:
How to Color Match Yourself with Seint Makeup
5 Minute Makeup for Women Over 40
Eyeshadow Tips for Hooded Eyes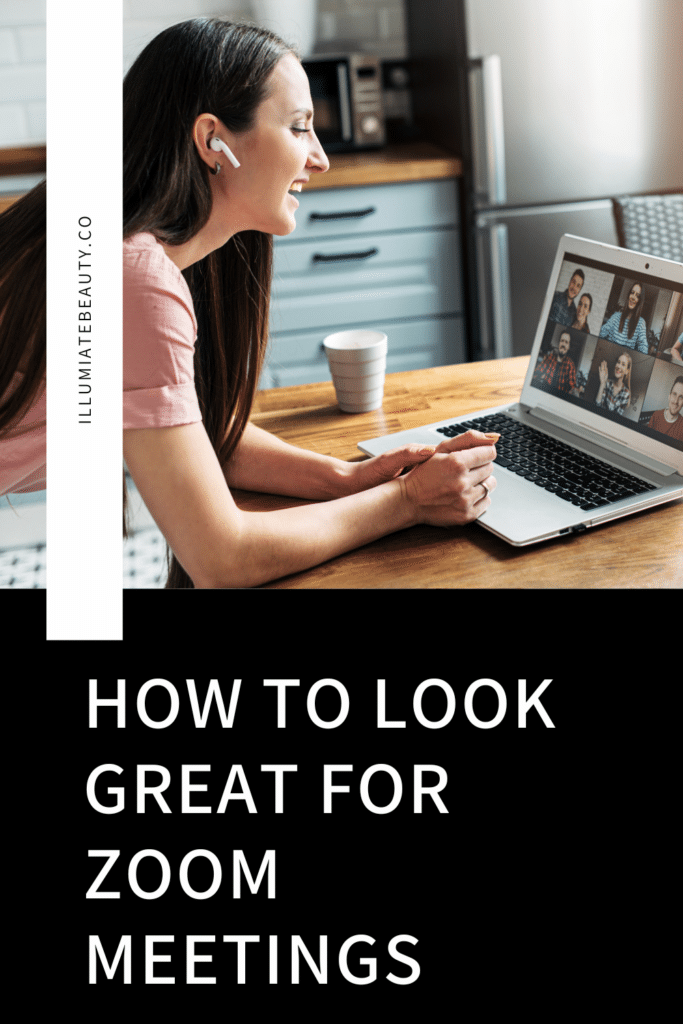 *This post contains affiliate links. If you choose to purchase an item featured in this post, I get a small portion from the sale. Thank you! It does not affect you at all.