3 Ways to Get a Summer Golden Glow
Do you want to get a beautiful summer tan, but don't really want to spend hours by the pool or ocean or lake getting sun damage? Here are 3 ways to get a summer golden glow without the sun exposure and harsh sun rays. Just three simple steps that you can easily implement in your beauty routine to look like a bronzed goddess.
Bronzer
Bronzer! What is bronzer? Bronzer is a makeup product with a brownish hue that is designed to give the skin a darker color. When we're out in the sun, our skin naturally turns darker. But if you don't want the sun exposure then you can simply apply bronzer in the right places to give you that tanned look.
You can easily apply bronzer on the areas of your face where the sun naturally hits. Focus on the forehead, nose, and cheeks. Maskcara has 2 awesome bronzer options: a powder or crème. Both are perfect for giving you that natural bronzed look. And the best way to apply the color is with the best brush around. It's like brushing your face with fluff. It feels so so good! When you buy one of the bronzers and the B-Squared Bronzer and Blush Brush as a bundle, you save $8-10. I love a bargain! You can shop them HERE.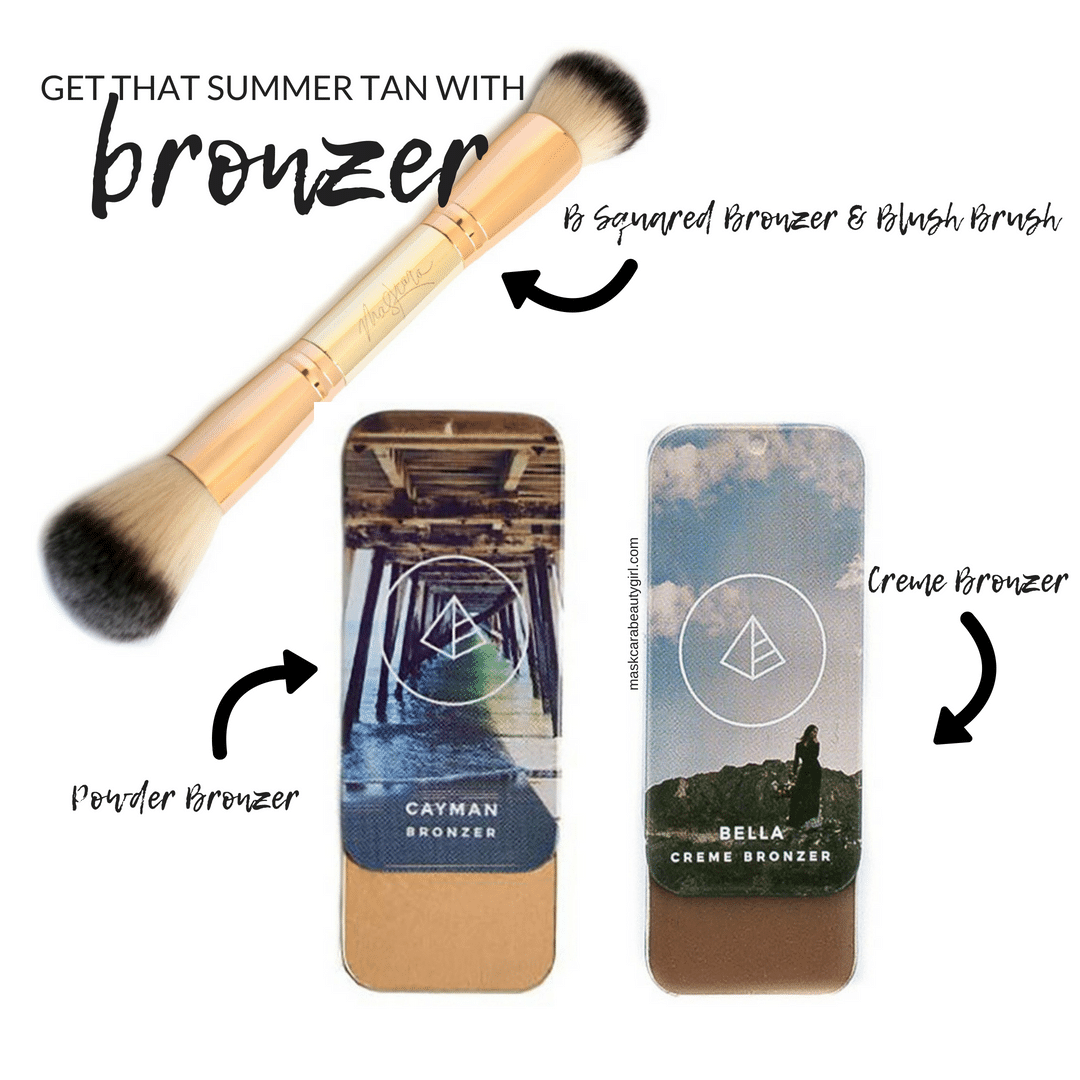 Illuminator
Have you heard of illuminator? It's the best kept beauty secret! Illuminator is used to give your face a natural glow, in the right places. You don't want to look sparkly or sweaty shiny. And illuminator is just the thing to give you the right kind of glow. You simply apply it just above your cheekbones, on the bow of your lip, and under your brows. You can learn more about illuminator HERE.
Maskcara has 3 illuminator options. All are beautiful and look great on any skin type. They will give you that perfect summer glow! You can buy the Illuminator Collection and save HERE or buy them individually HERE.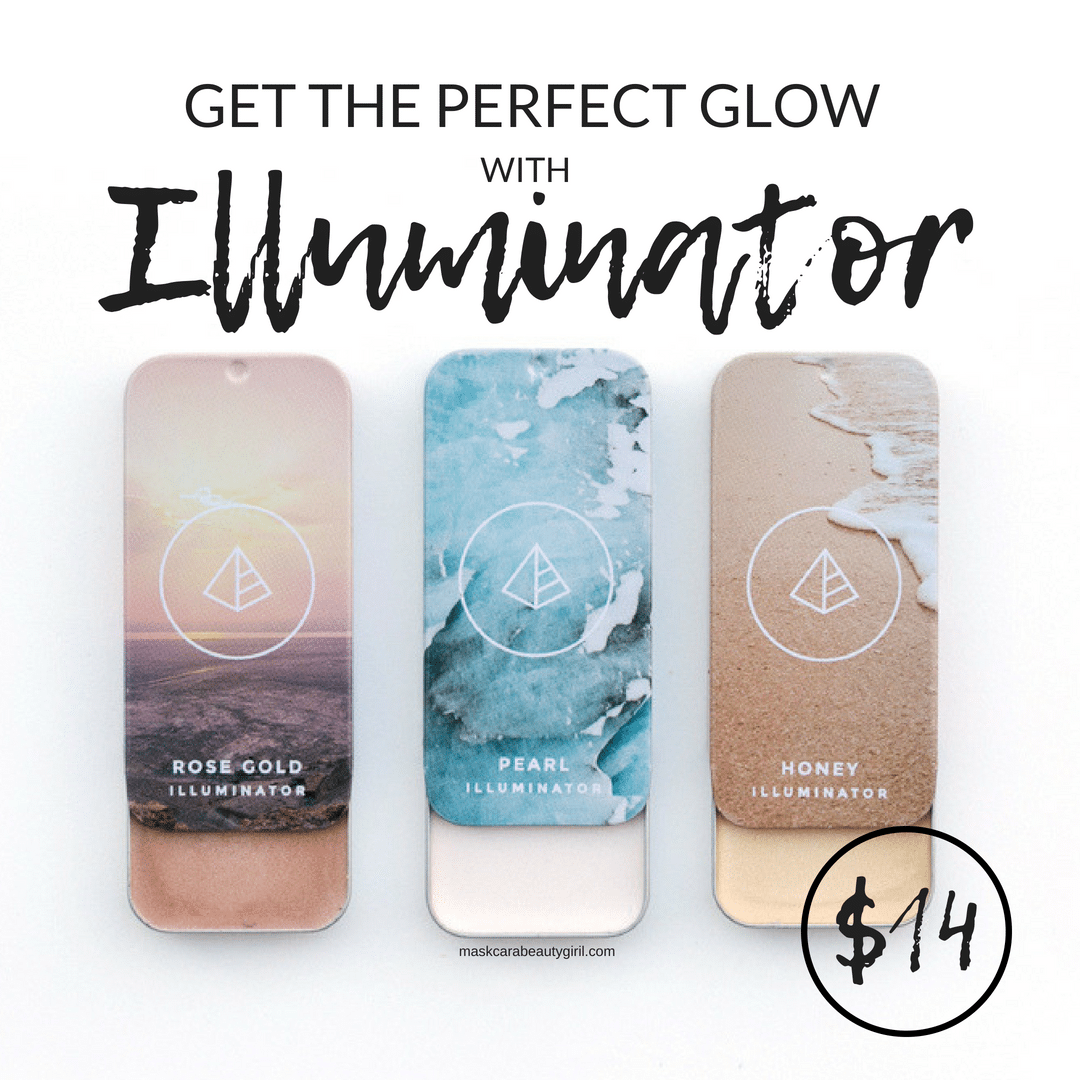 Eyeshadow
When it comes to summer makeup, you want to look light and effortless. Que eyeshadow. Here is a perfect golden glow eyeshadow look that you can easiy recreat in your home!
To get this summery golden glow look, you will need: Stay Golden, Bubba, BrightEyes, Stardust and your I Shadow Everything Brush. Simply take Stay Golden and apply it to the main part of your eyelid. Then take Bubba and apply the color into the crease of your eyelid in a windshield wiper motion. To add some dimension, take Bright Eyes and apply the darker color to the outer corner of your eyelid. Then finish the look off by applying Stardust near the brow bone and inner corner of the eye. You will be left with a beautiful golden glow that is so perfect for a light summer look!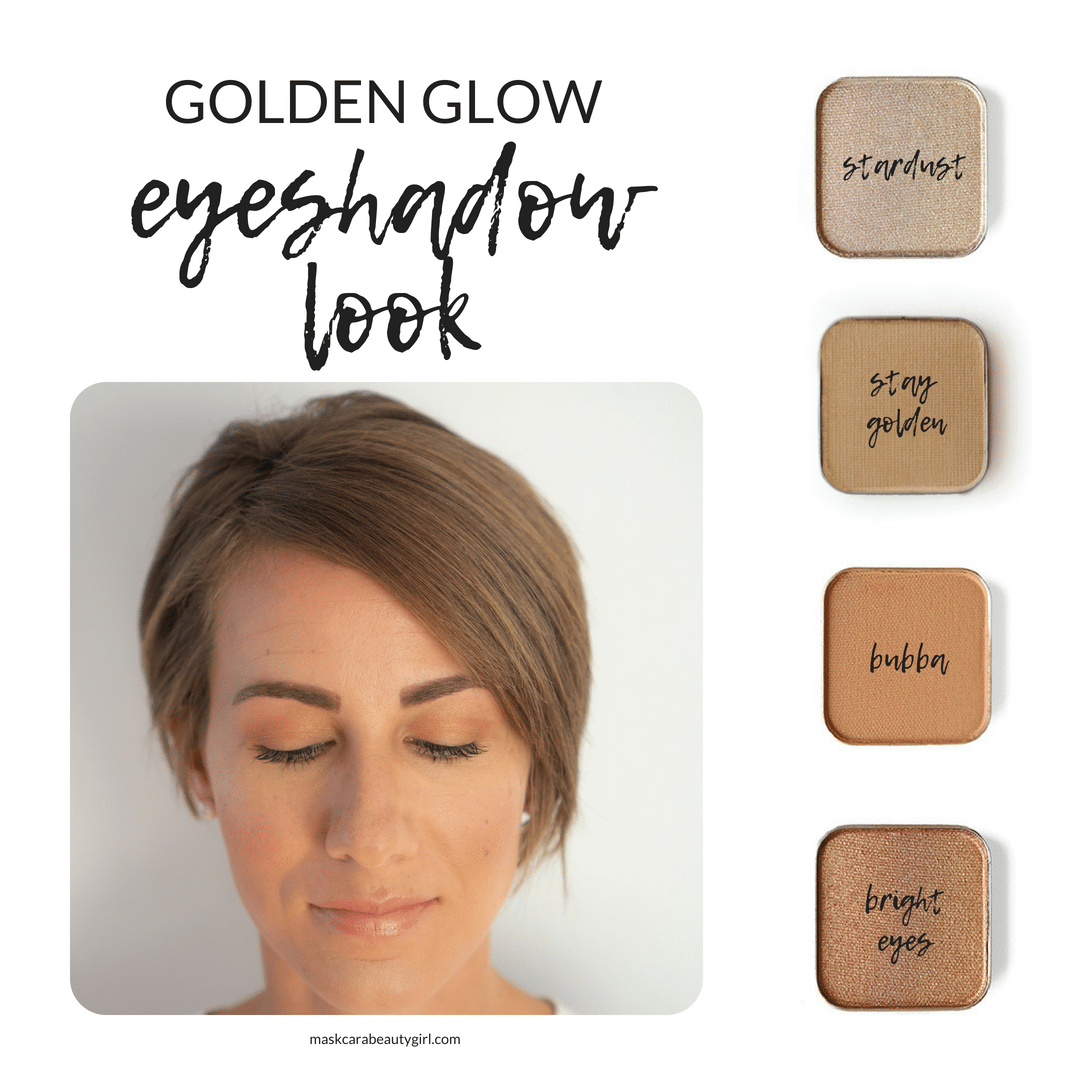 And that's it! That's how you can get a summer golden glow look without having to lay by the pool and get burned. Just throw on some bronzer, illumnator, and eyeshadow and you are good to go!

Want to see a great natural eyeshadow look? Click HERE!
*This post contains affiliate links. If you purchase an item featured in this post, then we get a small portion from the sale. Thank you! It does not affect you at all.Â