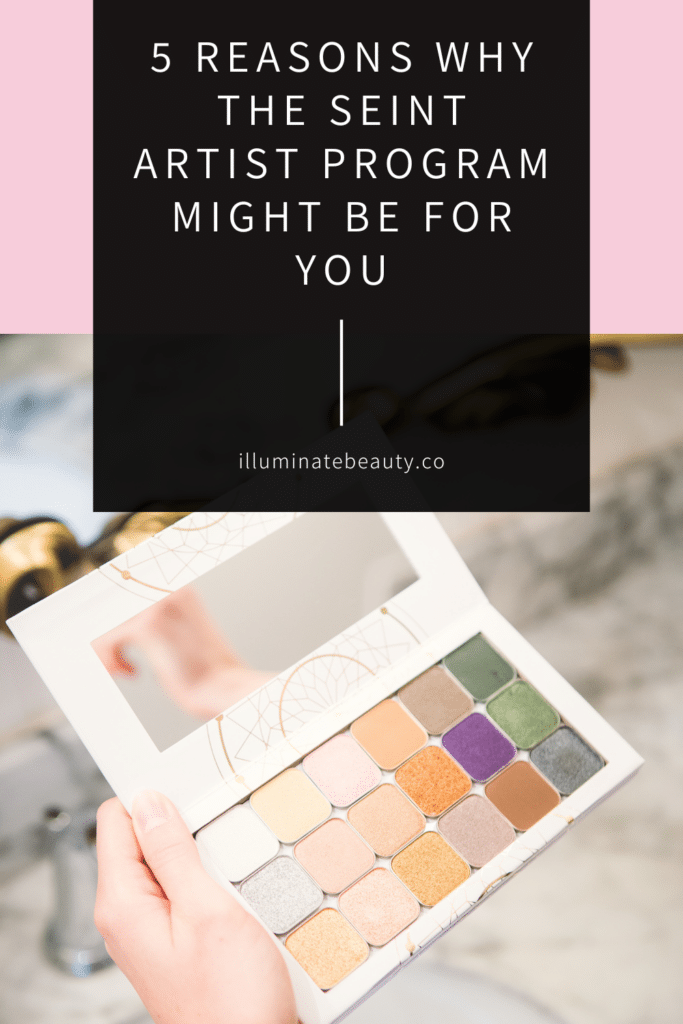 Have you been curious about the Seint Artist Program? Maybe you already use and love Seint products, maybe you're looking for something to add into your life. Whatever your reasons may be, here are 5 reasons why the Seint Artist Program might be for you…
5 Reasons Why the Seint Artist Program Might Be for You
There are a lot of network marketing/social selling businesses out there. And there are so many great ones to choose from! But not every company and opportunity is the right fit for everyone. Here are 5 reasons why the Seint Artist Program might be for you:
You're looking for a creative outlet
You're looking for a sisterhood
You're looking for extra income
You're looking for a way to serve others
You're looking for something to learn
You're Looking for a Creative Outlet
I get it. The daily grind can be boring and monotonous. It can get old! We all need a creative outlet that gives us something to look forward to. If you're looking for a creative outlet, then the Seint Artist Program might be a great fit for you! It allows you to play with makeup, learn new things, and build a business.
You get to express yourself with colors and techniques. You can work on your own face or work on other's faces. You can choose to blog, create on social media, work in person with women, or another way. You get to use your imagination and create!
You're Looking for a Sisterhood
Whether you're a stay-at-home mom, a student, a professional, live alone, or anything in between, it's nice to have a group that you belong to. A group that you can call your friends. A group that shares the same interests and goals.
Seint can provide that sisterhood for you! Seint is a great way to connect with women, online or in person. You get to work with customers and team members. You build friendships that last!
There are ways to connect online by attending team zoom calls and trainings or staying in touch through social media and texting. There are ways to connect in person with team meet-ups, rewards trips, and conferences. You build lasting relationships that help lift you up and inspire you!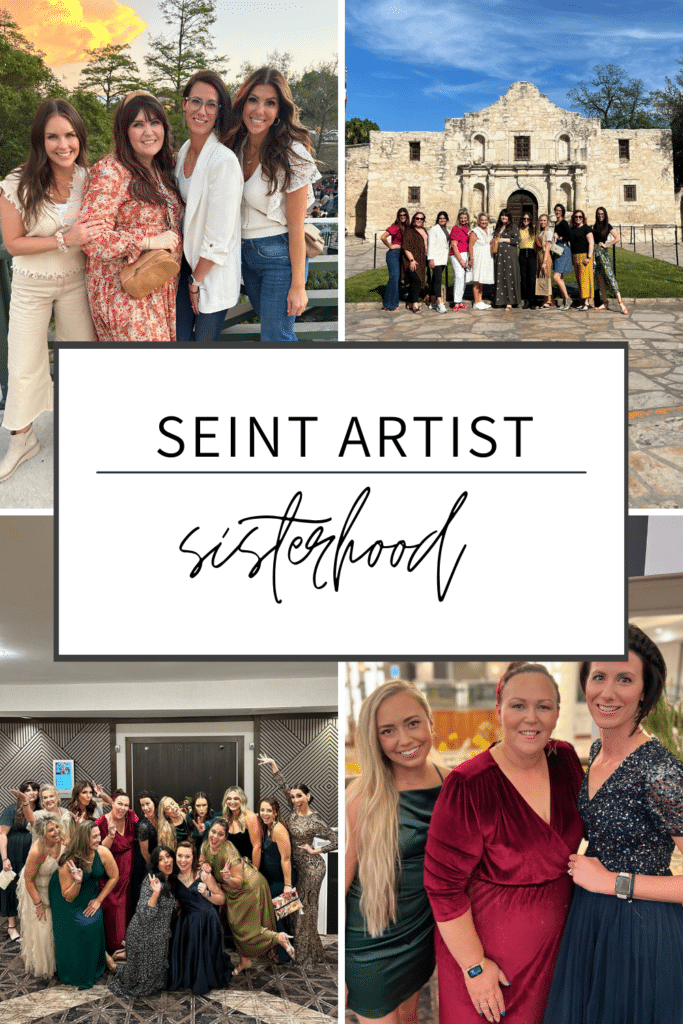 You're Looking for Extra Income
What would $100+ extra month give you? Maybe you need the money for bills. Maybe you want the money for extra spending money. Maybe you have the dream to travel. Maybe you would love to give your kids sports or dance lessons. Maybe you want to build your savings. Whatever your reasons, an extra income can be such a blessing!
You're Looking for a Way to Serve Others
Have you been looking for a way to give back? A way to serve others? Being a Seint Artist can do that. You get to teach women how to look and feel beautiful! You can help them build their confidence. It's such a rewarding feeling!
You're Looking for Something to Learn
Do you love to learn? Becoming a Seint Artist will allow you to learn a slew of new skills! You will learn how to apply makeup, you will learn how to build a business, it will help you learn how to use social media, it will help you learn how to take and edit pictures and videos, it will help you learn how to get outside your comfort zone! The lessons and skills you'll learn are endless!
Seint Artist FAQs
If you want to learn more about the Seint Artist Program, read the Seint Artist FAQs. It will help answer questions and help you get a better look into the program.
Seint Artist Team
If you decide to join the Seint Artist Program it's best to join a team. Joining a team will give you the resources and support you need to succeed. If you're looking for a team to join, join ours!! We are Team Illuminate. We focus on illuminating women's lives. We lift others up, we inspire, and we encourage each other.
Our team has a special team website with trainings galore that will help you learn and grow. We have a 6-week Jumpstart Course and Artist Elevation Course. We have monthly team coaching and monthly team trainings. As a certified John Maxwell coach, speaker, and trainer, I help my team members create goals and reach them. If you're willing to show up consistently, are willing to learn, and will do the work, I would love to have you on my team!
If you have questions, please email me! I'm happy to help =)

Here are other blogposts you might enjoy:
How to Color Match Yourself with Seint Makeup
How to Look Younger with Makeup for Women over 40
5 Minute Makeup for Women Over 40
Eyeshadow Tips for Hooded Eyes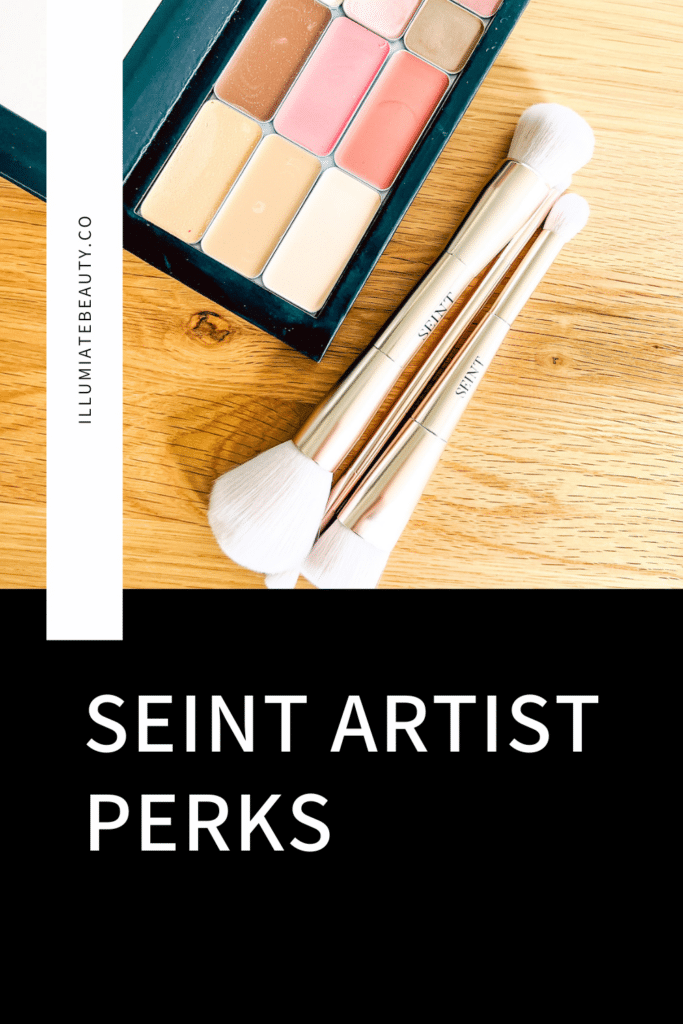 *This post contains affiliate links. If you choose to purchase an item featured in this post, I get a small portion from the sale. Thank you! It does not affect you at all.