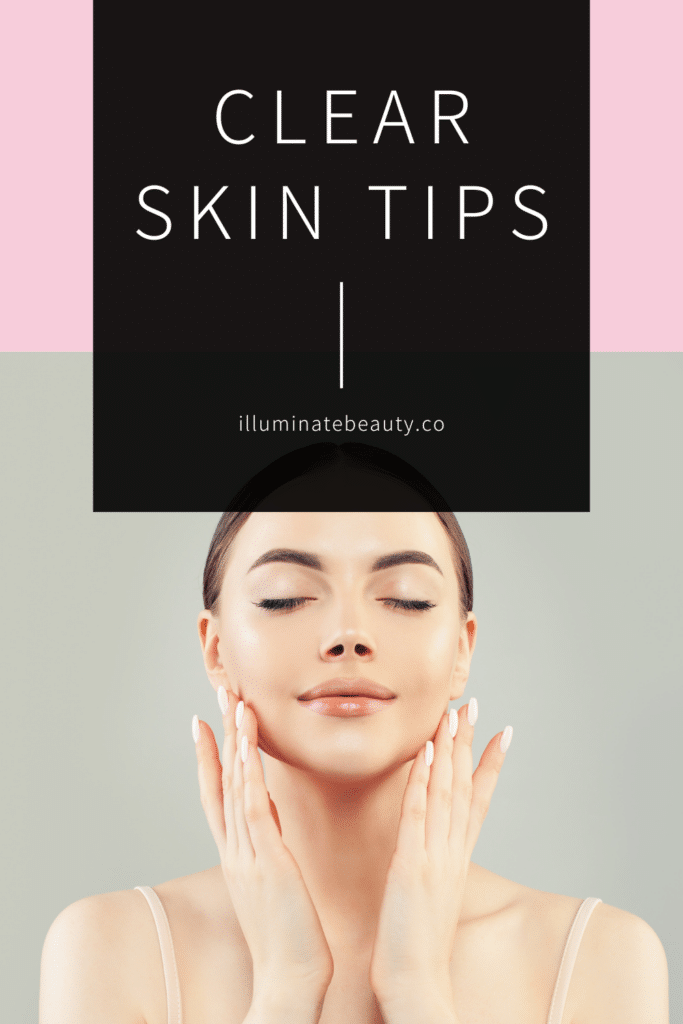 I think we all want happy, healthy, glowing skin, right?! But how can we achieve it??! Here are some simple clear skin tips that will help you get the healthy skin you're wanting!
Cleanse, Tone, and Moisturize Daily
Do the daily essentials in your skincare routine. This means cleanse, tone, and moisturize daily. If you want to have clear skin, then you have to be willing to put in the work to get it. Doing these daily essentials will only take you 5 minutes but it will give you instant results!
Here are some of my very favorite skincare products:
Daily Essential Co (For 10% off, use this discount code at checkout: TDEJOELLEN)
Exfoliate Several Times a Week
Our faces collect buildup from skin, products, and outdoor elements. This makes our skin rough, textured, and unhealthy. But it can be easily fixed! Simply exfoliate 2-3 times a week to slough off the dead skin cells and product buildup. Your skin will LOVE it!!
Here are some of my very favorite exfoliators: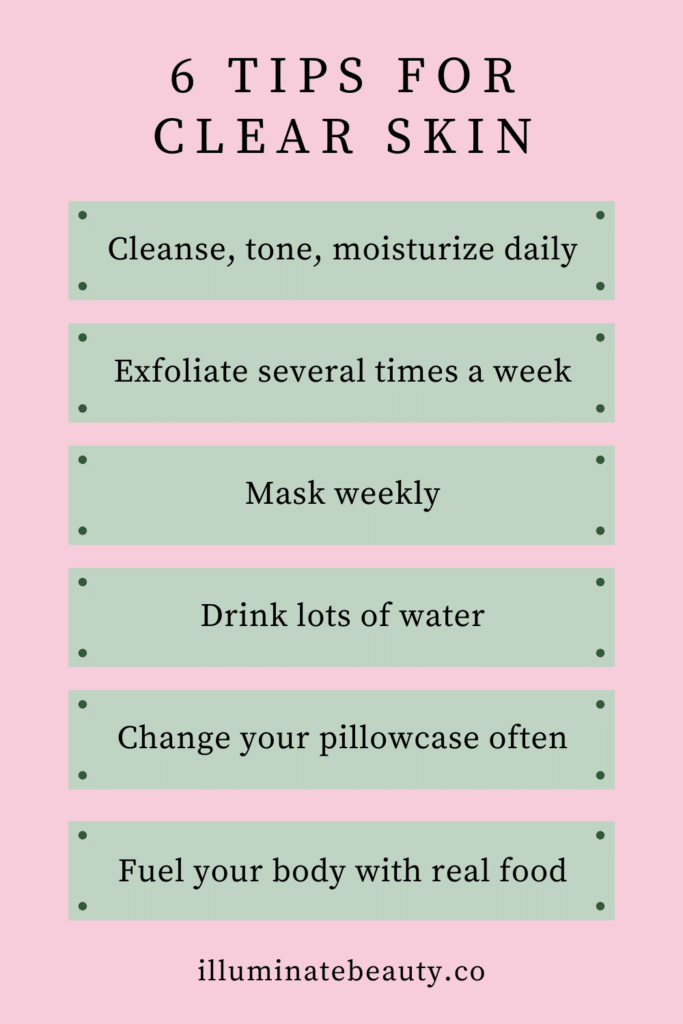 Mask Weekly
For some extra TLC, apply a mask to your face weekly. It will help nourish and replenish your skin to its happy and healthy state!
Here are some of my favorite masks:
Drink Lots of Water
Stop drinking the junk drinks like soda, juice, and other sugary liquids and just drink plain ol' water! When our body is properly hydrated, our skin is extra happy!
Change Your Pillowcase Often
Change out your pillowcase at least once a week. This is such a simple step that truly makes a big impact! Our pillowcases collect bacteria from the oils and products from our hair and face while we sleep. When we toss and turn, our skin picks up that bacteria and it settles into our face. Having a clean pillowcase will avoid unnecessary bacteria being spread on our face.
Fuel Your Body with Real Food
It's true. What we put in our body affects our health and our skin. Commit to stop grabbing for the junk and processed foods and start eating more real foods. Fruits, vegetables, grains, legumes. REAL FOOD! When you put good food into your body, your skin will shine!
Here are other blogposts you might enjoy:
How to Color Match Yourself with Seint Makeup


*This post contains affiliate links. If you choose to purchase an item featured in this post, I get a small portion from the sale. Thank you! It does not affect you at all.