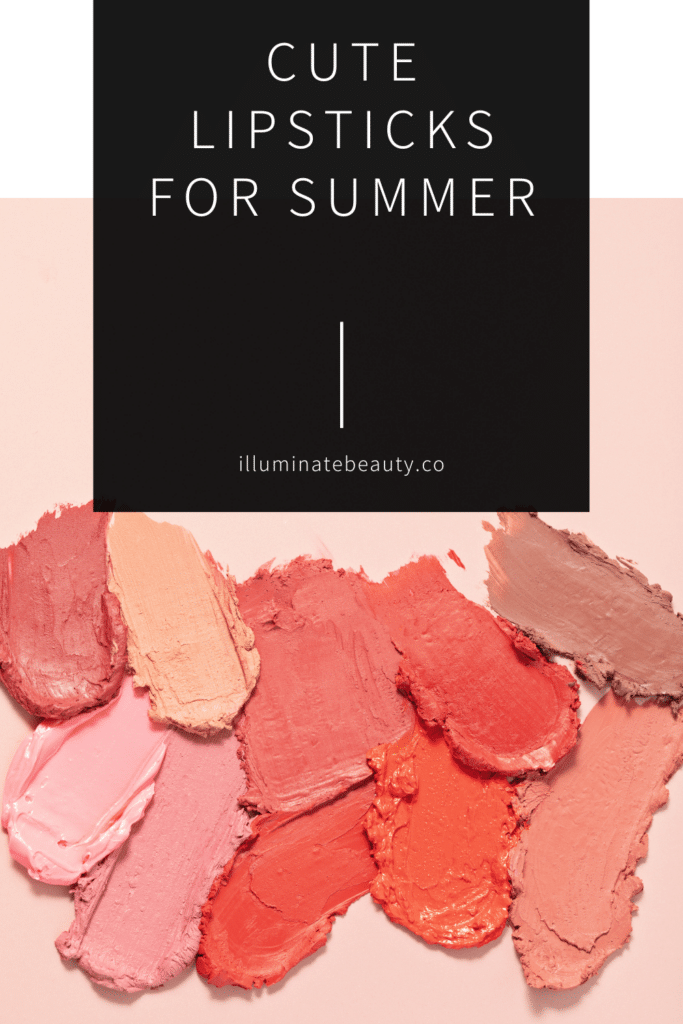 Summertime is the best time for less! Less layers, less time working (more time playing), and less makeup. But just because you're wearing less doesn't mean you have to look sloppy! Lipstick is a great way to look put together. Here are some cute lipsticks for summer that you will love!
A Little Lipstick Goes a Long Way!
It's amazing how just a little lipstick can go a long way! You can roll out of bed, run a brush through your hair, toss an outfit on, and swipe some lipstick or lip gloss over your lips and you are good to go!
Summertime routines should be quick and easy and applying a layer of color on your lips can make a big difference! Whether you're shopping, lunching with friends, or spending the day in the sun at the pool, lake, or beach, pop on some sunglasses and lip gloss and that's all you need!
Lipsticks Colors for Summer
What lipstick colors are great for summer? Think light, bright, and airy! Pinks, oranges, corals, nudes….they're all perfect summertime colors! It doesn't matter whether you want to wear a lipstick, lip gloss, or lip & cheek….any amount of color on your lips will give you a pretty summer makeup look.
Great Lipsticks for Summer
Here are some great lipstick options for summer! They come in different price points and sheens. There is bound to be one that is meant for you!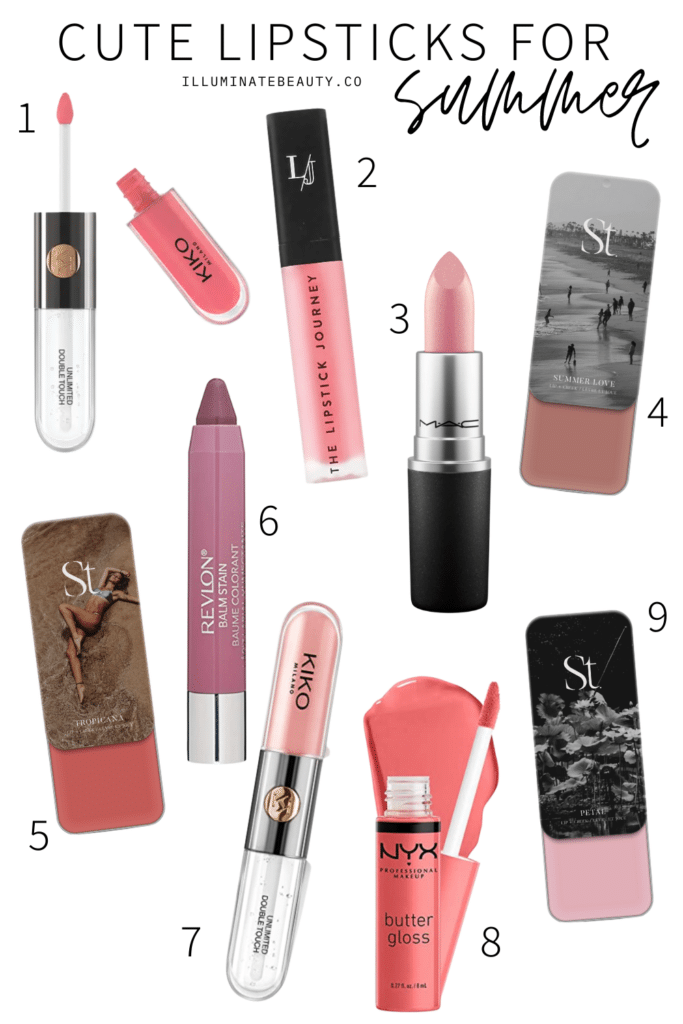 1 | 2 | 3 | 4 | 5 | 6 | 7 | 8 | 9
Take a little time for yourself each day to look and feel great! Wash your hair, add some lipstick, and get dressed and you will feel so much better! Have a great summer and have fun!
Here are other posts you might like: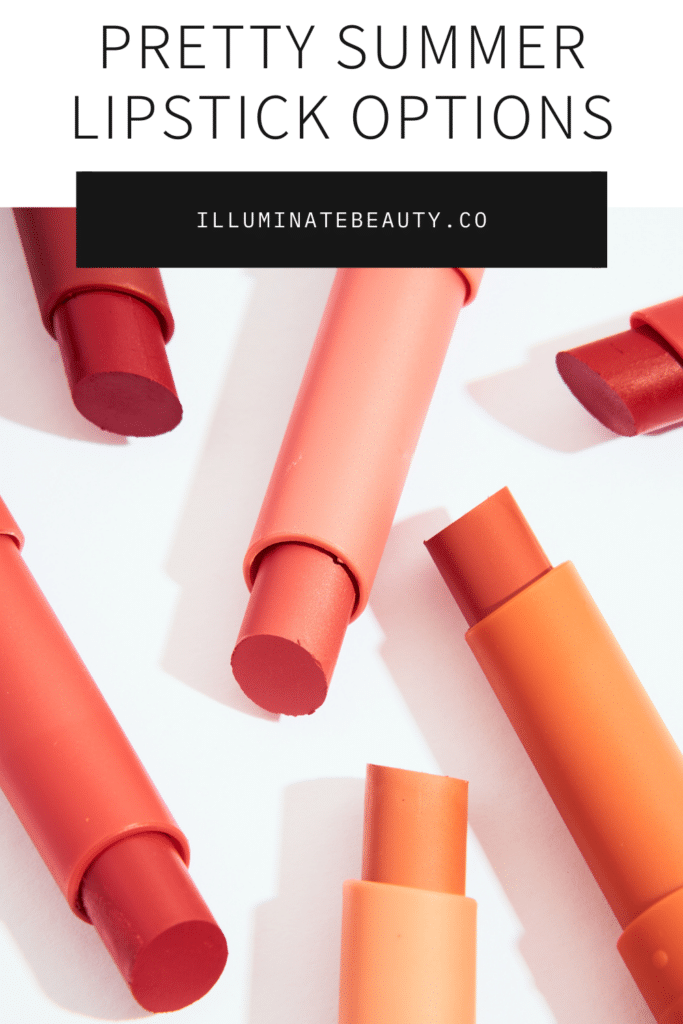 *This post contains affiliate links. If you choose to purchase an item featured in this post, I get a small portion from the sale. Thank you! It does not affect you at all.