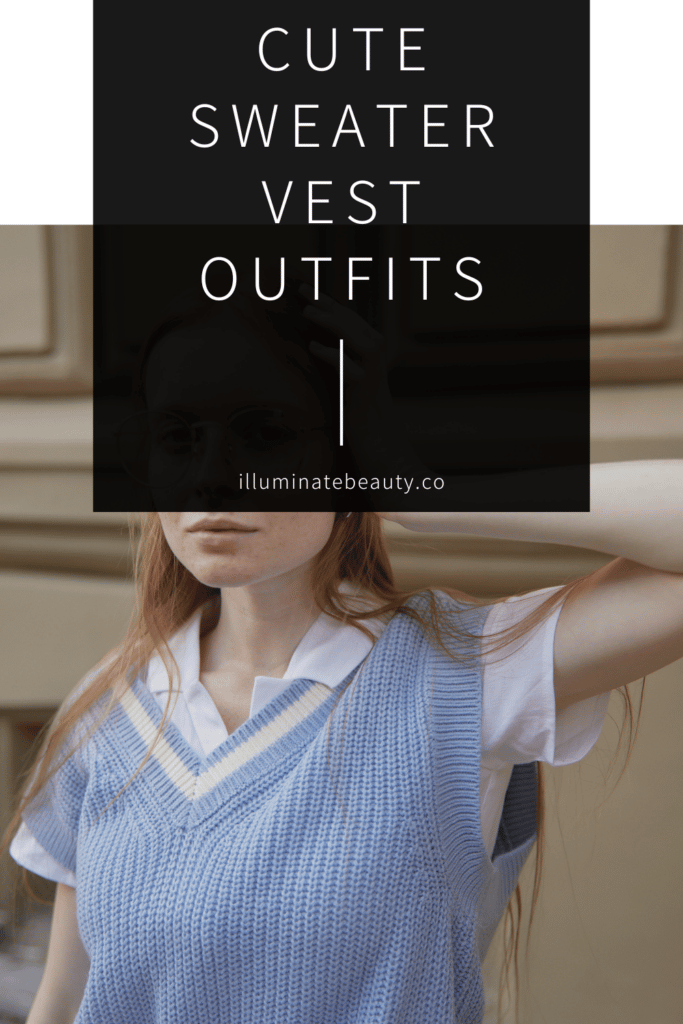 Have you seen the sweater vest trend floating around? Have you had a hard time knowing what vests to buy and how to style them?? Here are some cute sweater vest outfits and vest options that you can use as inspiration to recreate a fun style for you!
What are Sweater Vests?
Sweater vests are just as the name says it is…it's a sweater and a vest. Sweater vests are a great way to add another layer to stay warm and add a fun element to your look. When you wear a top and bottom, it's always more interesting when you add a third piece to your look, like a sweater! But a sweater vest is even more stylish and fun than just a sweater.
Sweater vests come in lots of different styles, lengths, fits, patterns, and colors. Some are more masculine and bulky, some are more fitted and feminine. Some are neutral and some are bold. As with any trend, it's best to wear what you feel and look great in. Don't wear a trend just because it's trendy. Wear it because you like it!
In order for the sweater vest trend to work for YOU, choose a color, pattern, and fit that you like. If you prefer a casual look, then invest in a looser fitted vest. If you want something dressier, choose a more structured vest.
Also take into consideration your closet color palette. Choose a vest color that will work well with other colors in your closet. Choose a color that helps you shine! When you follow these tips, you will end up with a sweater vest that works well for you and that you'll love wearing!
Sweater Vest Options
Here are some fun sweater vest options. They range in color and fit and price. You can use these as ideas for what you prefer.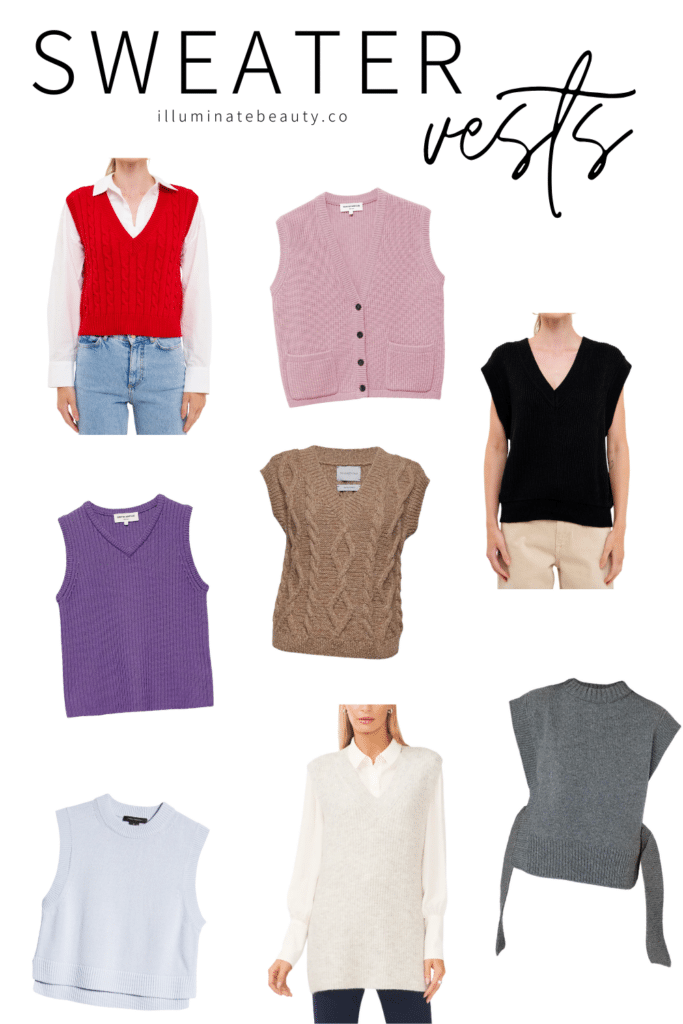 Cute Sweater Vest Outfits
Here are some cute sweater vest outfits that you can use as inspiration to create fun outfits from your closet! These are good formulas that you can use to create lots of different looks by just switching out different color tops or shoes.
Outfit Formula #1:
jeans
white button down
sneakers
vest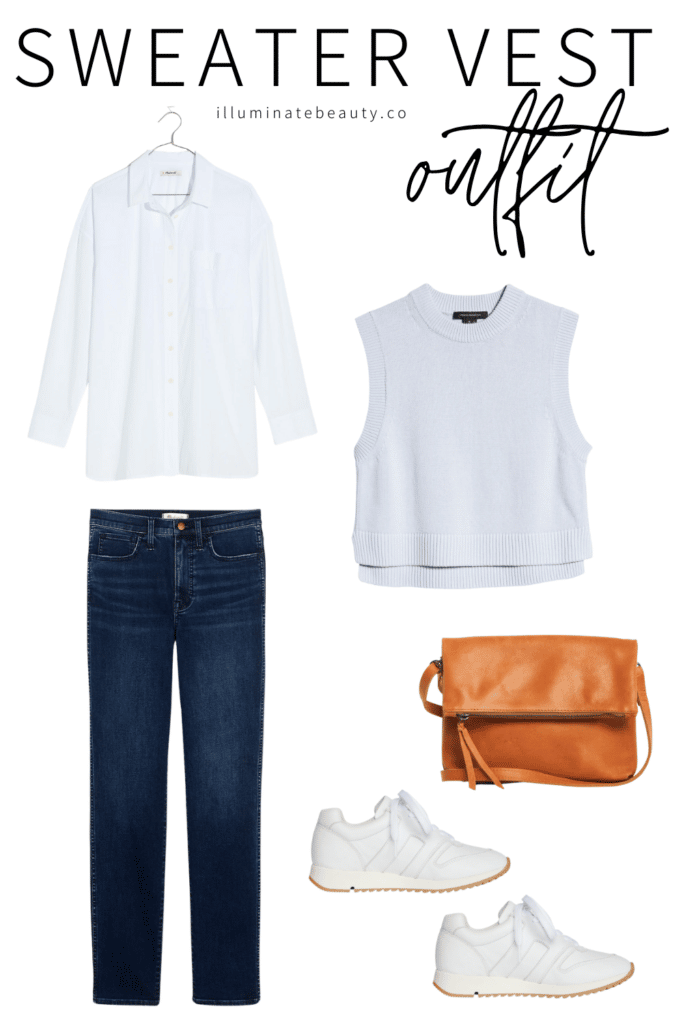 Outfit Formula #2:
leggings
t-shirt
flats
vest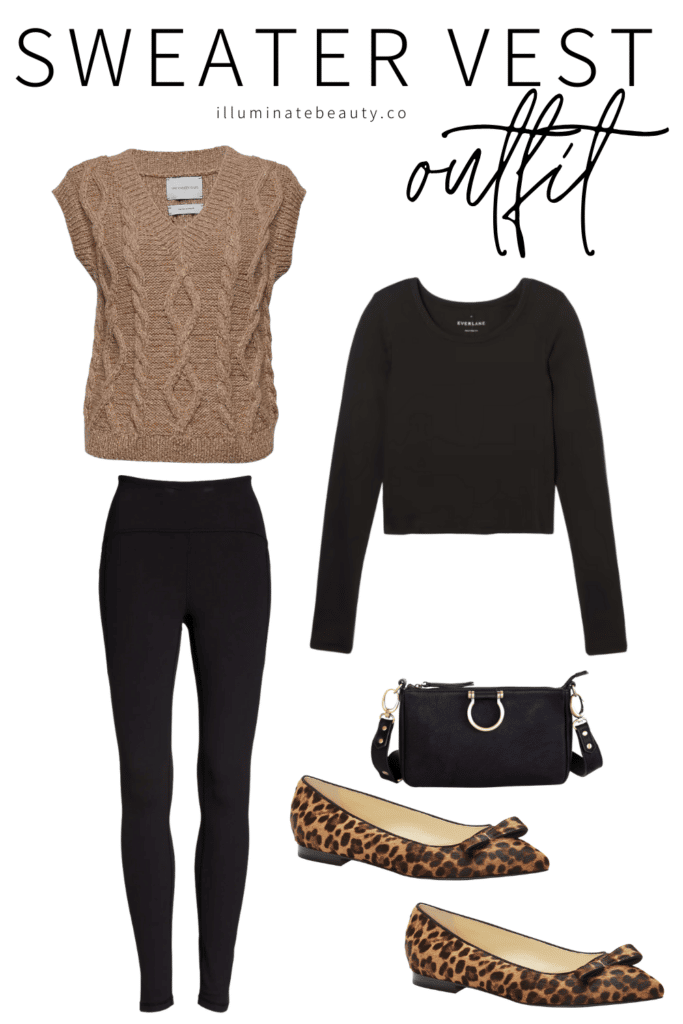 Outfit Formula #3:
maxi skirt
t-shirt
boots
vest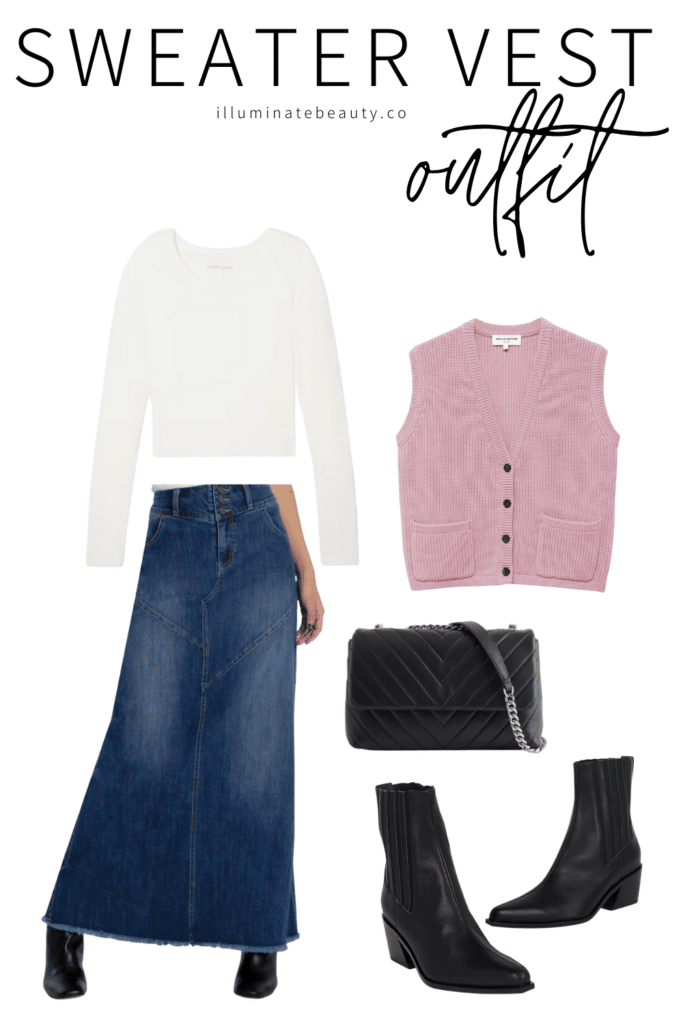 Hopefully these cute sweater vest outfits inspire you to try a fun trend and to think outside the box! When you feel good, you do good. =)
Here are some other blogposts that you might enjoy:
How to Stay Warm in Winter with WoolX Layers
How to Color Match Yourself with Seint Makeup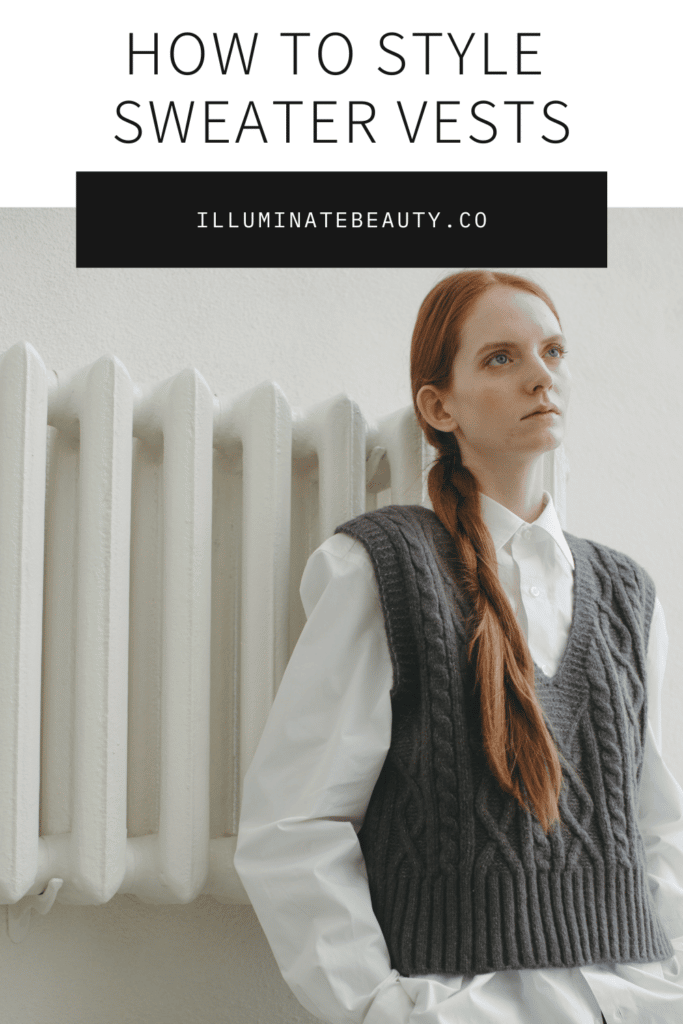 *This post contains affiliate links. If you choose to purchase an item featured in this post, I get a small portion from the sale. Thank you! It does not affect you at all.