With everyone and their dog staying home during this terrible virus time, we all need to learn some beauty self care. So let's start with our brows! Since we don't have the luxury of getting our brows waxed or threaded or microbladed, then we've got to learn to maintain them ourselves! If you don't want to come out of this mess with a unibrow, then here are some ways on how to care for brows at home! With just a few simple tools and several minutes, you can easily take care of them right from home!
Shape
You most likely already have a nice shape to your brows. You pay someone regularly to maintain those beautiful brows of yours. But, for those times that you can't make it to your favorite brow pal, you're going to need to rely on the shape you have and go from there.
TWEEZERS | SCISSORS | BROW BRUSH & WAND
Boundaries
Once your brows are a nice shape, you want to make sure that they stay within their boundaries. Brows have boundaries?! You betcha! Simply take a pencil or makeup brush and place it vertically along the side of your nose and the inner corner of your eye. You don't want your brow hair to grow past this point. Next, take the brush and place it diagonally from your nose to the outer corner of your eye. Your brow hair should not grow past this point. Easy peasy right?? 
Tweeze
Now what do you do if your hair is growing past your boundaries? What if you have stragglers making their way away from the beautiful brow shape? All you have to do is tweeze! But you must do it properly. Take a good set of tweezers and grab a lone hair. You want to tweeze in the same direction of the hair growth. This will allow the hair to come out easily without breaking the hair. It will also prevent ingrown hairs. Do this with all the stragglers that are outside of the beautiful brow boundaries.
Trim
You have a nice brow shape, they have boundaries, and they are tweezed. Great! But you must also make sure they are trimmed! Just like you need frequent haircuts, your brows need frequent trims. You do not want long, out of control hair growing on your beautiful face! You only need two things: cuticle scissors and a brow brush/wand. Simply take the wand and brush the hair up. Then take your scissors and trim the excess hair growth. And that's it!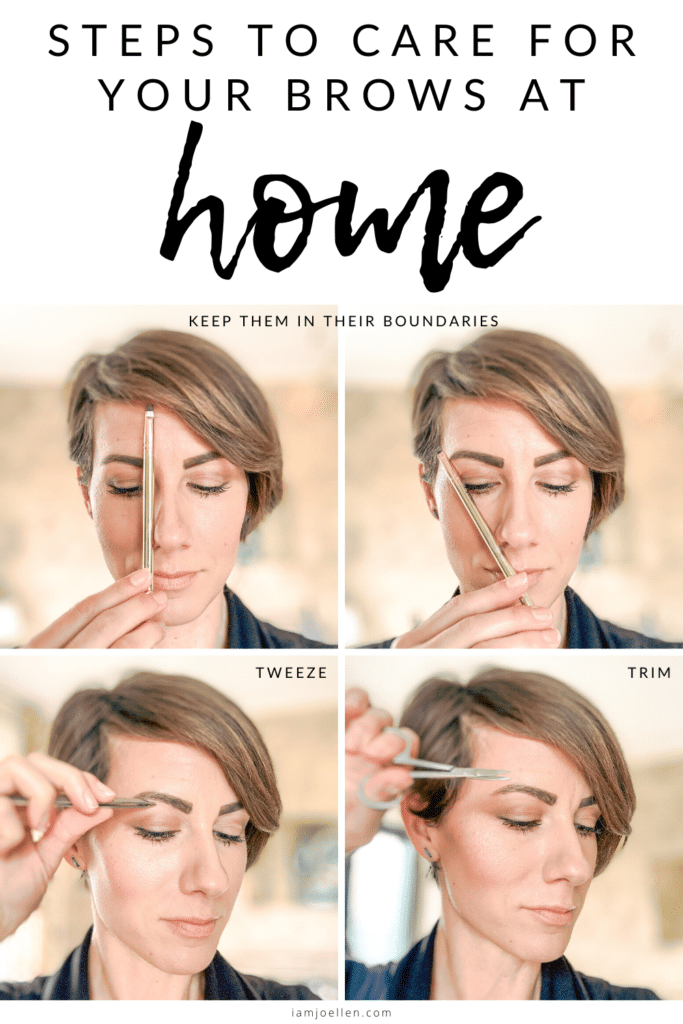 By shaping, having boundaries, tweezing, and trimming your brows you will have beautiful brows to frame your face! I love me some beauty basics and this is basic brow maintenance that you can easily care for brows at home! Good luck!
You can read about how to define your brows HERE!
Since you might have a little more time on your hands, you might want to have a go at decluttering your closet. You can see some simple tips to help you HERE!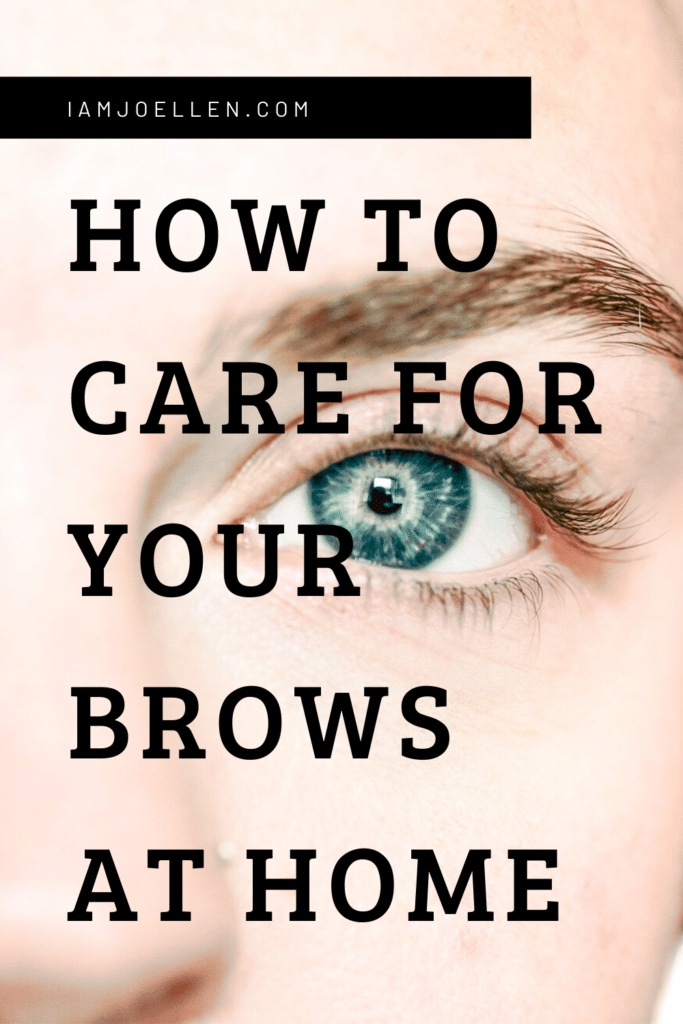 *This post contains affiliate links. If you choose to purchase from the links provided, I get a small portion from the sale. It does not affect you in any way. Thank you for your support!