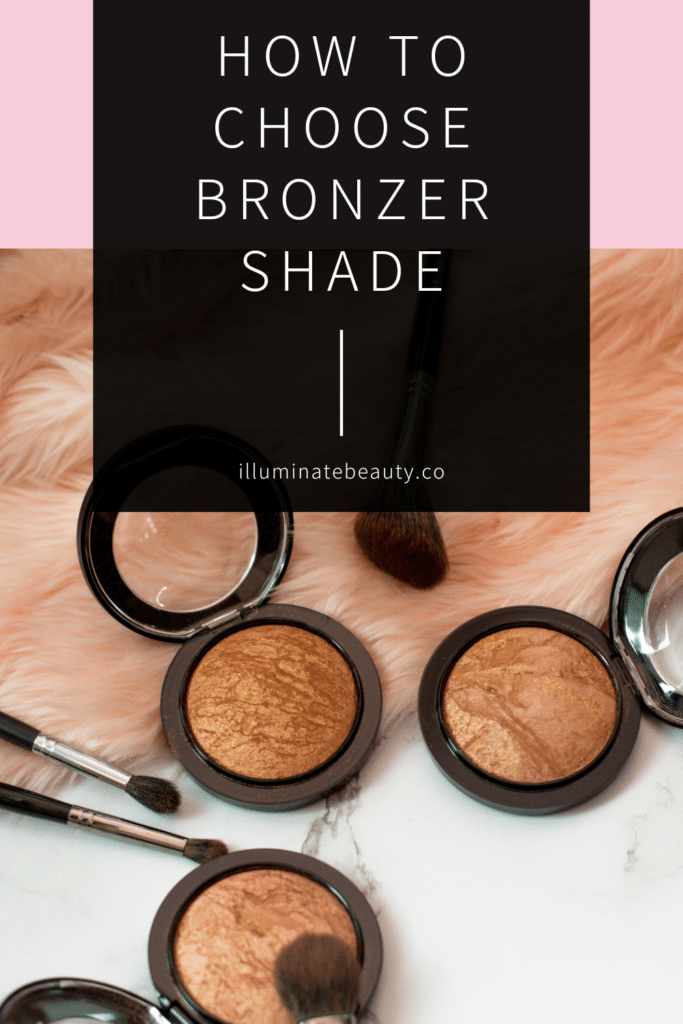 You may have seen bronzer products in the store or used in tutorials online. You may be wondering what is bronzer used for and how to choose bronzer shade. You're not alone! Keep scrolling to learn all about bronzer…
What is Bronzer Used For?
A lot of women think that contour and bronzer are the same thing. But there is a difference between contour and bronzer! In a nutshell, contour is an ashy brown that is meant to create shadow and dimension to your face. Bronzer is a warm brown that is meant to add a sun-kissed glow to your face.
Bronzer gives your face the look that you've been out in the sun without getting the sun damage! Adding bronzer to your face is a great way to help you look more youthful and alive. It adds a pretty glow!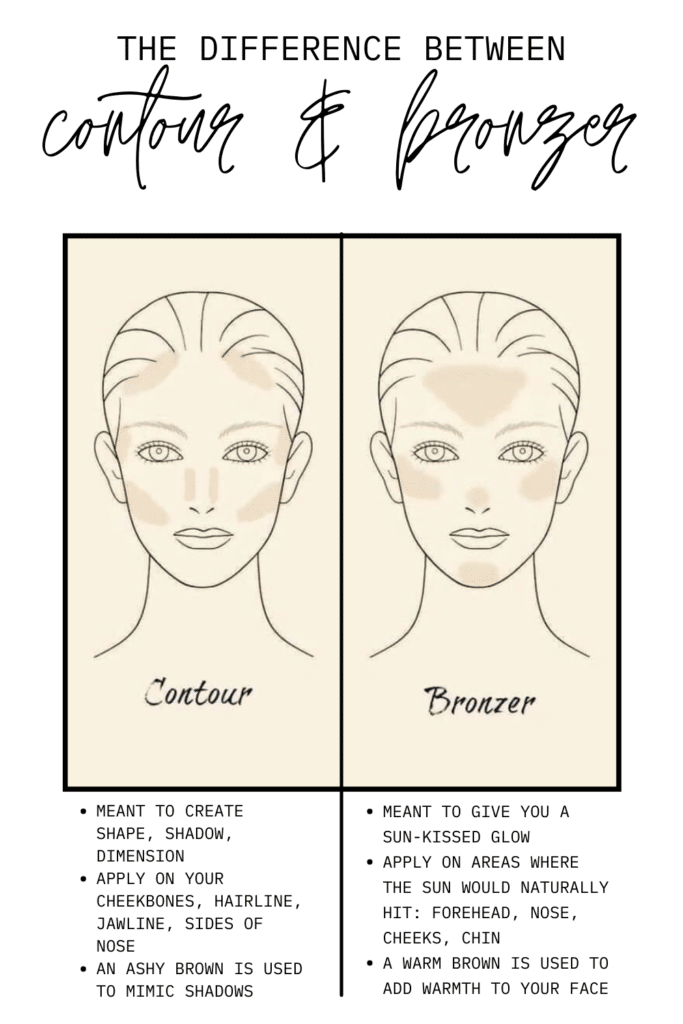 What Type of Bronzer Should I Use?
There are lots of bronzers on the market: powder, liquid, and creams. But what type of bronzer is best for you?? If you want a natural appearance, then cream bronzer is the best! Cream bronzer applies really easily and blends beautifully into your skin, giving it a natural look that isn't heavy and cakey.
How Do I Choose Bronzer Shade?
Most bronzers are very orange! And when you apply them, they don't give you the sun-kissed glow but make you look like an Oompa Loompa! And that's not good! Also, a lot of bronzers have a shimmer added to them. If you don't like shimmer then it's a hard pass on bronzer. But with Seint cream bronzer, you have a range of bronzer shades that look very natural, without the shimmer.
The best way to choose a bronzer shade is by the darkness of your skin. Do you have fair, medium, or dark skin? In general, here's how to know what bronzer shade to wear:
Fair skin: Tanlines
Medium skin: Palm
Medium skin: Bella
Dark skin: Heatwaves
I feel like Bella bronzer is the most versatile of them all. When in doubt, choose Bella!!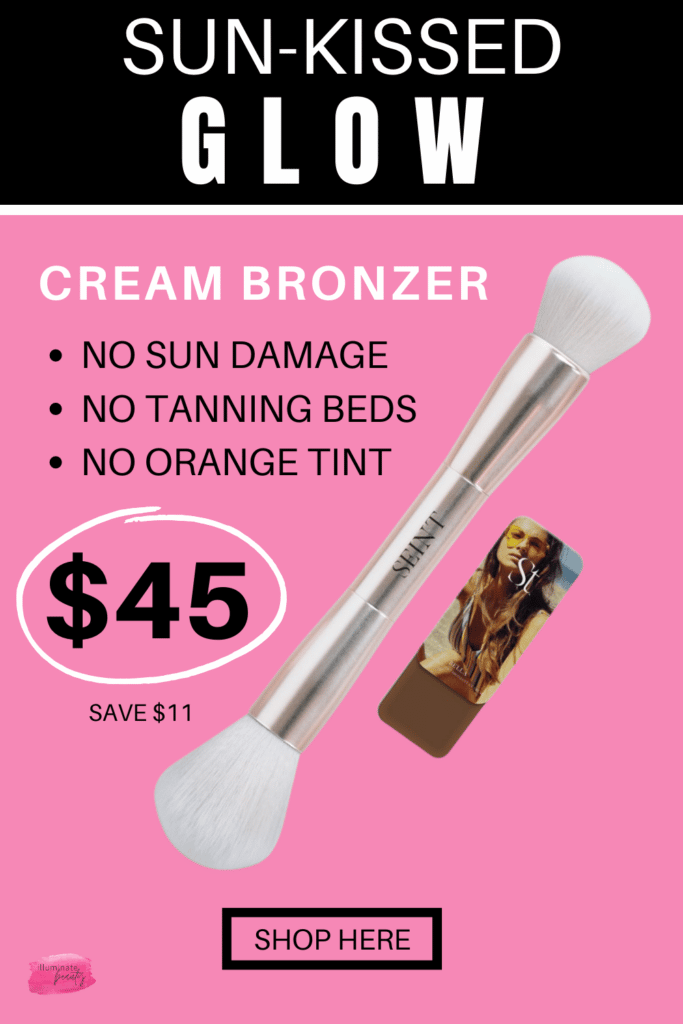 How to Choose the Right Bronzer
Most brands have just one shade of bronzer to choose from. Not all shades of brown look great on all skin tones! So how do you choose the right bronzer for your skin tone? Using Seint's cream bronzer, use this as a guide to choosing the right bronzer shade:
Fair Skin: Tanlines
Medium Skin: Bella
Dark Skin: Heatwaves
Bronzer for Brown Skin
What if you have dark skin? What bronzer is good for brown skin? Remember, with bronzer we are adding a tan to your skin, like you've been out in the sun all day. So even if you have brown skin, your skin will get browner and darker with sun exposure. A good shade of bronzer for dark skin is Heatwaves. If you still want to go darker, you can use a darker highlight shade like Cinnamon, Mirage, Fiji, or Muse.
Bronzer for Pale Skin
If you have pale skin, you don't want to use a super dark bronzer or an orange bronzer because it won't look natural. A great shade of bronzer for pale skin is Tanlines. It's not too dark and it's not too orange, making it the perfect bronzer for pale skin!
Bronzer for Warm Skin Tones
It doesn't matter if you have a warm or cool or neutral skin tone, bronzer will look great on you! Bronzer is a warmer brown, so it will look beautiful on your warm skin tone! Refer to the bronzer shades above to determine what color will look great on your fair, medium, or dark skin.
How to Choose a Bronzer for Contouring
Although many think that contouring and bronzer is the same, it is not! Bronzer is meant to add warmth and a sun-kissed glow to the face and contouring is meant to add shape and dimension to your face. You don't have to apply both daily if you prefer not to, but please don't use your bronzer to contour. Use bronzer for bronzer and use contour for contour. Trust me, it will help you look better this way!
Seint Bronzer Swatches
It can be tricky seeing a makeup product online and not know if it's true to color or not in person. Here are some bronzer swatches that you can see to determine what the shade truly looks like: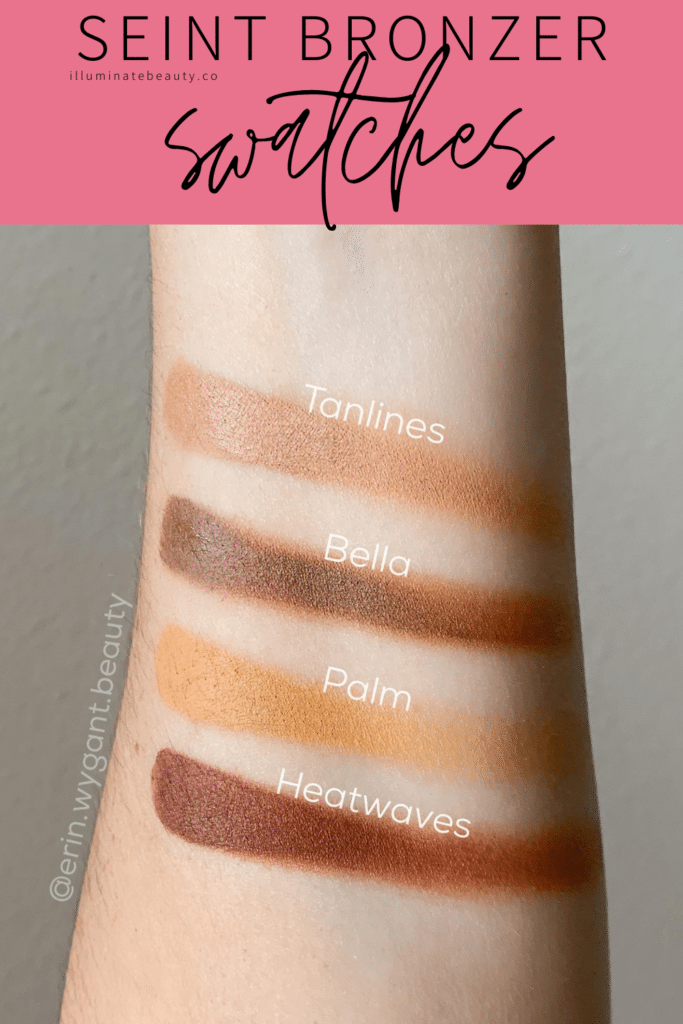 Best Brush to Apply Bronzer
Every artist needs good tools to create a masterpiece and that also goes for you! If you want a great makeup application, you need to have great makeup brushes! And not all brushes are created equal! Seint brushes are top notch! The quality is amazing, the price is excellent, and they work great! Plus, they're double sided so you always get 2 for the price of one…win win!
The best makeup brushes for bronzer are the Blush + Bronzer Brush and the Blend Brush. The Blush + Bronzer Brush is great if you have a full face or want a heavier coverage. The Blend Brush is great if you have a smaller face or you want a lighter and more natural coverage.
When you buy the bronzer collection (bronzer + the brush) you save money!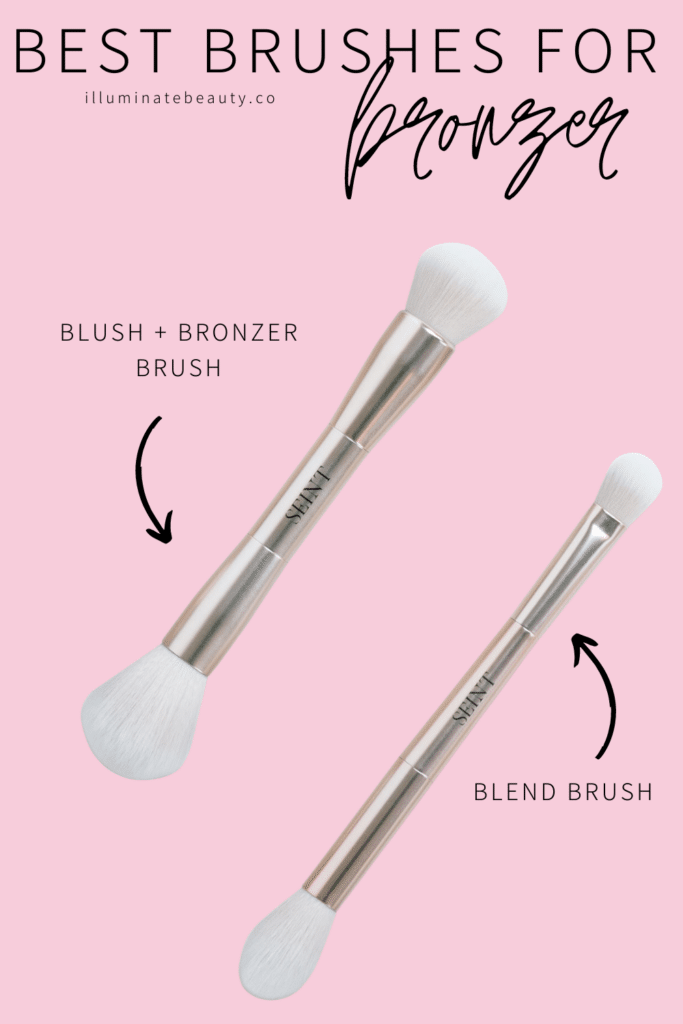 Hopefully that answers your questions about bronzer! Use this guide to choose bronzer shade that will look best on you!
Here are other blogposts you might enjoy:
How to Color Match Yourself with Seint Makeup
Eyeshadow Tips for Hooded Eyes


*This post contains affiliate links. If you choose to purchase an item featured in this post, I get a small portion from the sale. Thank you! It does not affect you at all.