If you want to build a better closet, then add some silk pieces! Silk is a great fabric to have in your closet!! It's classy, timeless, and feminine! Here's how to style a silk skirt in different ways to give you some ideas….
Where to Buy Silk
I had a silk skirt on my wish list for a really long time! I knew it would be one of those timeless pieces that I could wear for years to come! But, the problem with silk is that sometimes it can be really expensive. When I found the brand Quince, I was thrilled! They make high quality clothes made from silk, cashmere, linen, and cotton for really affordable prices! I've collected lots of their pieces in my closet because the quality and price is just so so good!
You can use this link HERE to shop and get $10 off your purchase.
How to Style a Silk Skirt
You might think silk is too fancy to wear everyday. But that's not so! Why save your pretty pieces for special occasions?? Why not wear them today? Wear them whenever you want! I love this quote from Jennifer Scott:
"Get into the habit of wearing your nice clothes on a regular basis. Poised people always put thought into their presentation. They do not settle for drab, old clothes because they're saving their best for a later day. Each day is a gift. Each day could be your last day on earth! Don't save your nice clothes for later, wear them today."
Let's do as Jennifer says and wear our nice clothes daily! I love that a silk skirt can be dressed up or dressed down! You can wear a silk skirt with sneakers, sandals, heels, or boots. You can wear it with a tee, sweater, button down and anything in between! Think outside the box and wear it whenever you want!
Here are some ways to style a silk skirt… (you can find the exact skirt that I'm wearing HERE.)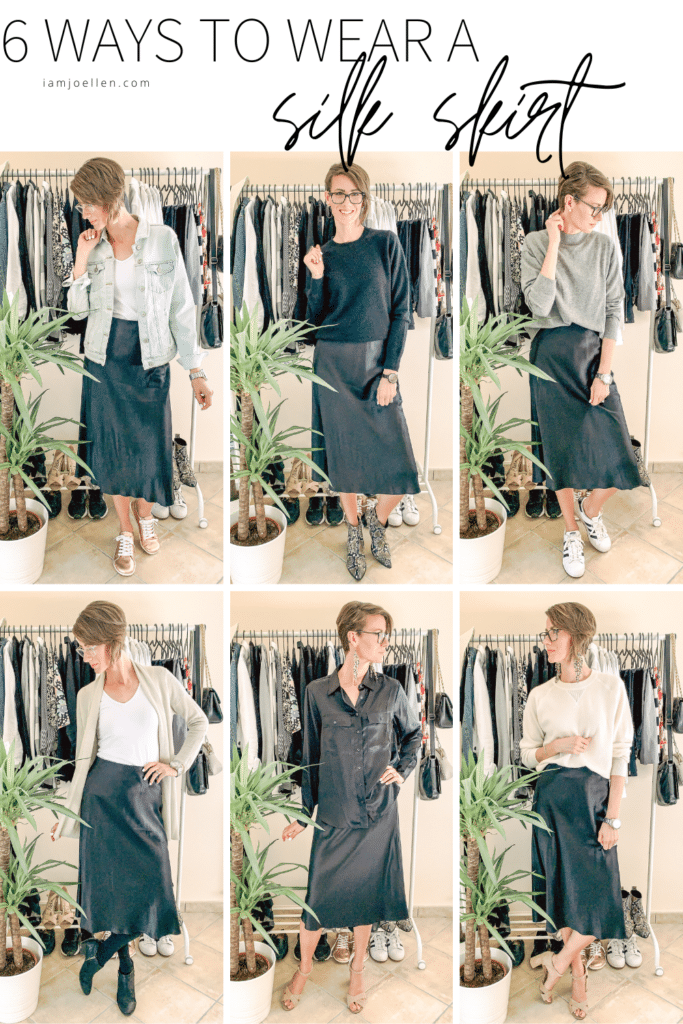 Hopefully this gave you some ideas on how to style a silk skirt! Embrace your femininity and have fun dressing up whenever you want!
You can learn how to care for silk HERE.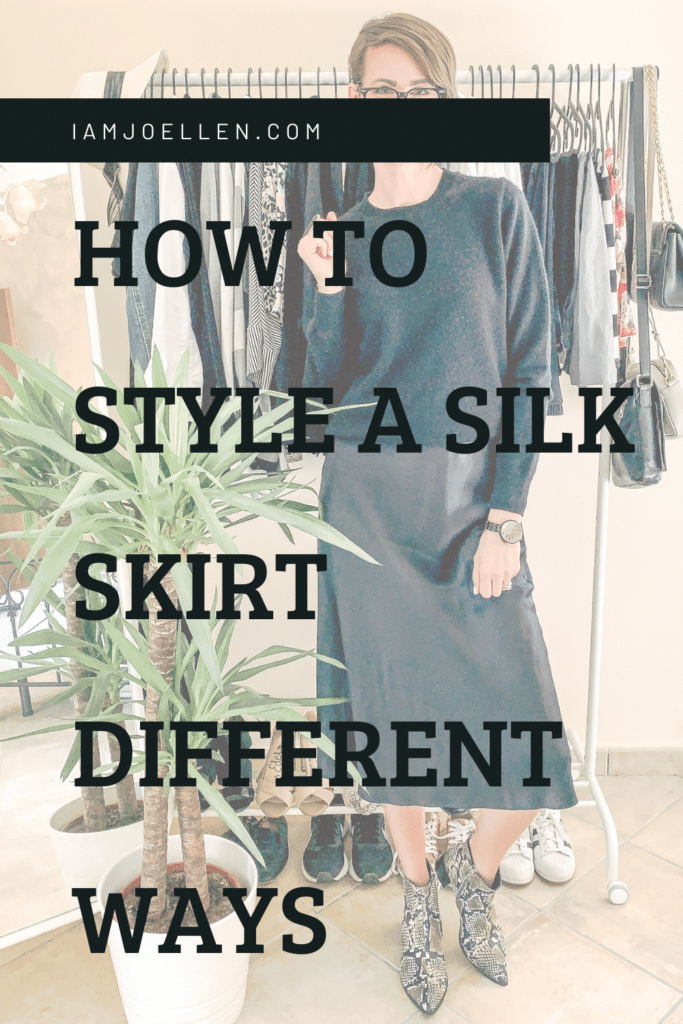 *This post contains affiliate links. If you choose to purchase an item featured, I may get a small portion from the sale…thank you! It does not affect you at all.