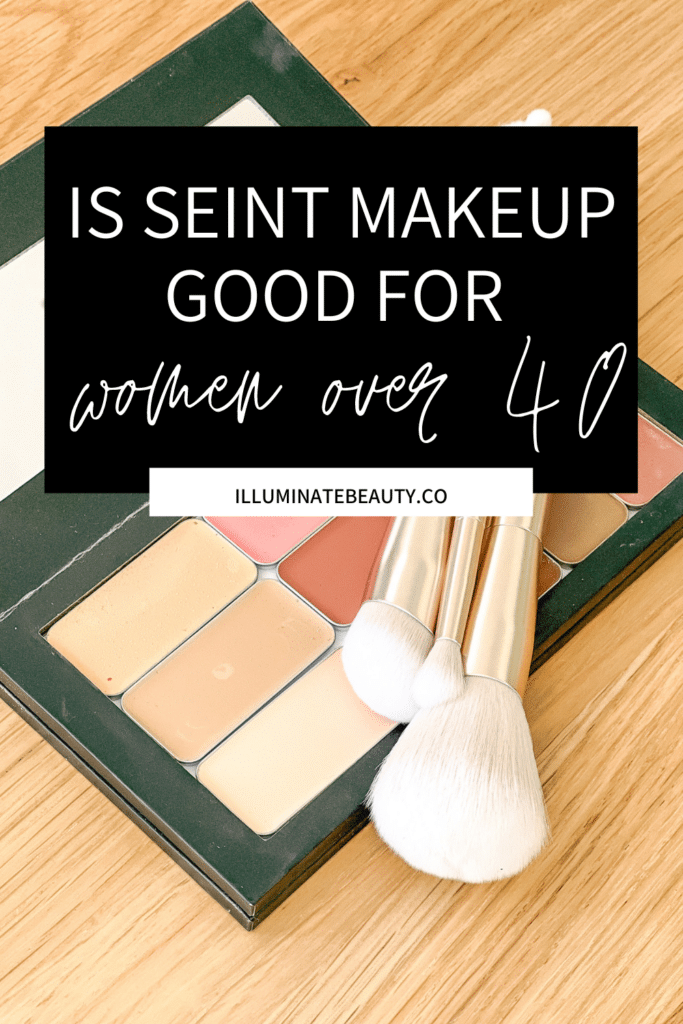 Are you over 40? Are you looking for a makeup routine that helps you look as fabulous as you feel? Have you wondered, is Seint makeup good for women over 40? Keep scrolling to see if it's the right makeup for you!
What is Seint Makeup?
What is Seint? Seint is a beauty line created by Cara Killpack, a blogger and makeup artist. The makeup is designed to simplify your beauty routine by having to apply only one layer of makeup and in one simple compact. Seint is known for their cream iiid foundation that consists of a highlight, contour, blush and illuminator combo. The iiid makeup uses Highlight and Contouring (HAC) which uses a highlight shade to brighten your face and a contour shade to add dimension to your face.
What Makeup is Best for Women Over 40?
As our skin ages, we experience more fine lines, wrinkles, dryness, hyperpigmentation, and age and sun spots. The best makeup for women over 40 is cream makeup! Cream makeup melts into your fine lines and wrinkles without giving the heavy and cakey appearance but also giving you the coverage you need.
Is Seint Makeup Good for Women Over 40?
The answer is YES! Seint makeup is great on any age and skin type, but it works especially well on mature skin (ages 40+). Cream makeup gives you the coverage without the cakiness. Cream makeup moves with your face, making it look and feel very light and natural.
Our skin consists of many different shades. We have dark circles under our eyes, broken capillaries around our nose, darker nose and chin with sun exposure, melasma, and hyperpigmentation. So it's important that we use different foundation shades to give us the coverage we truly need.
The great thing about Seint makeup is that it helps create shape and dimension to our face! At our age, foundation only is not enough. Foundation only will leave us looking flat and lifeless. But adding in contour to our makeup routine will give us shape and help us look youthful!
Cream blush is a great way to add color into your cheeks! When applied right, it will help us look young and vibrant!
Is Seint Makeup Safe for Women Over 40?
Everyone has their own standard for ingredients they consume, rub into their skin, use on their hair, or apply to their face. If you care what you put on your face, then read the Seint makeup ingredients to see if you feel like it's safe for you.
Compared to many other beauty brands, Seint has a smaller and safer ingredient list.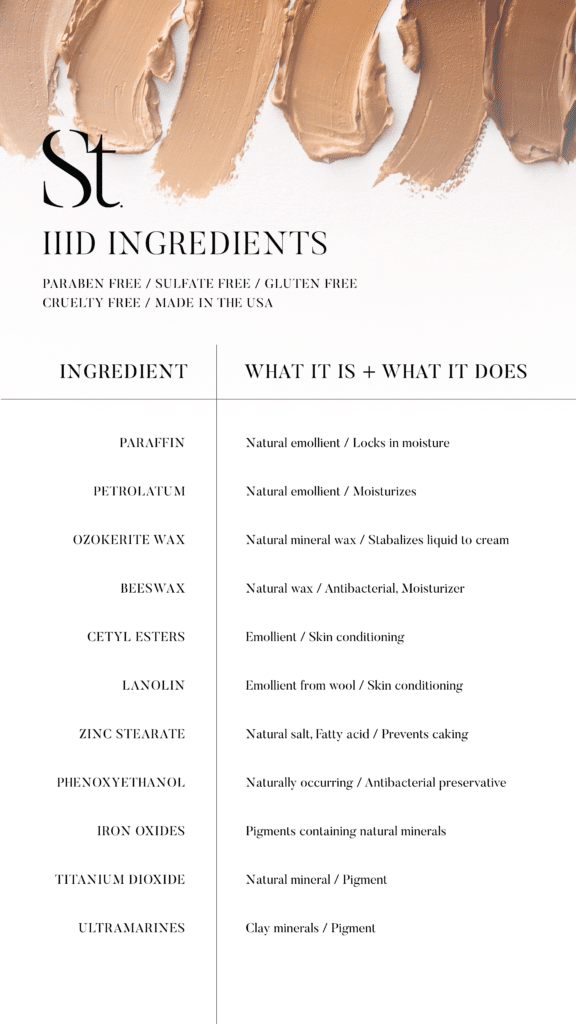 How to Get Color Matched for Seint Makeup
If you want to start using Seint makeup, then it's important you get the right colors that will look best on you. Here are a few ways to get color matched with Seint makeup: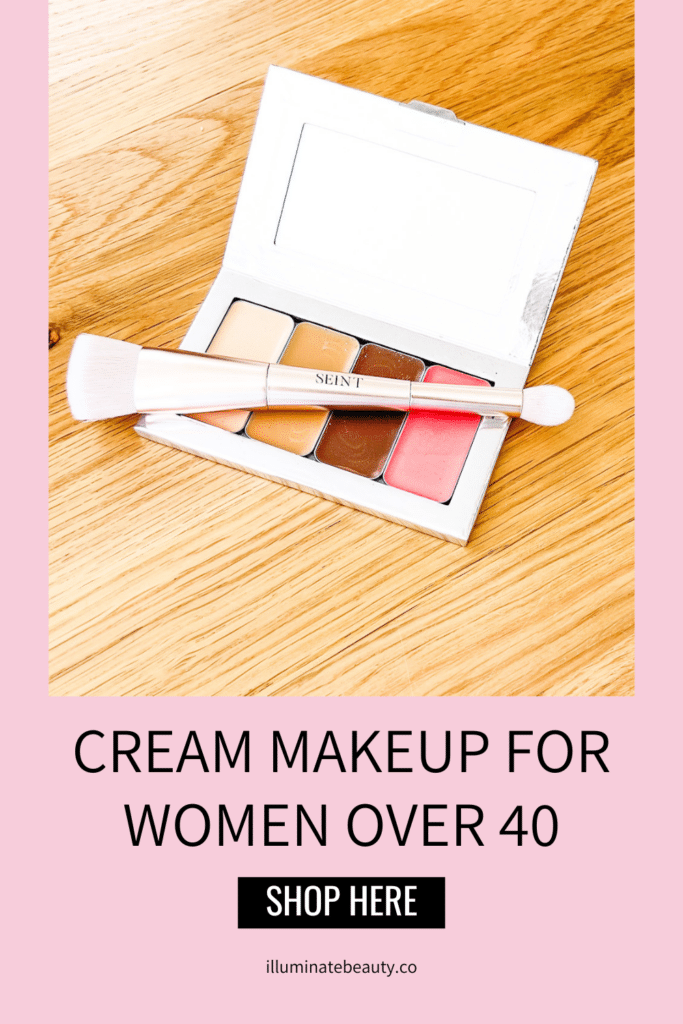 So, is Seint makeup good for women over 40?? Absolutely YES! It's time to switch out your current makeup routine for something better! It's time to enhance your beauty, not your age. You deserve to look and feel beautiful no matter your age!

Want more makeup product and tip ideas for women over 40? Then you will love 7 Best Makeup Products and Makeup Tips for Women Over 40.

Here are other blogposts you might enjoy:
How to Color Match Yourself with Seint Makeup
How to Look Younger with Makeup for Women over 40
5 Minute Makeup for Women Over 40
Eyeshadow Tips for Hooded Eyes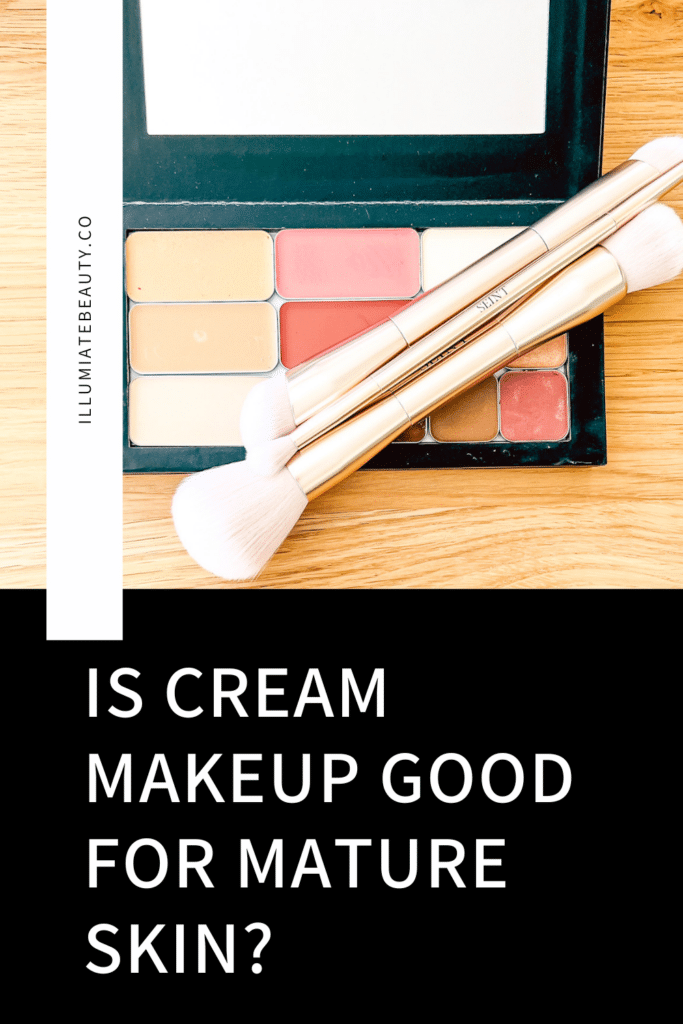 *This post contains affiliate links. If you choose to purchase an item featured in this post, I get a small portion from the sale. Thank you! It does not affect you at all.