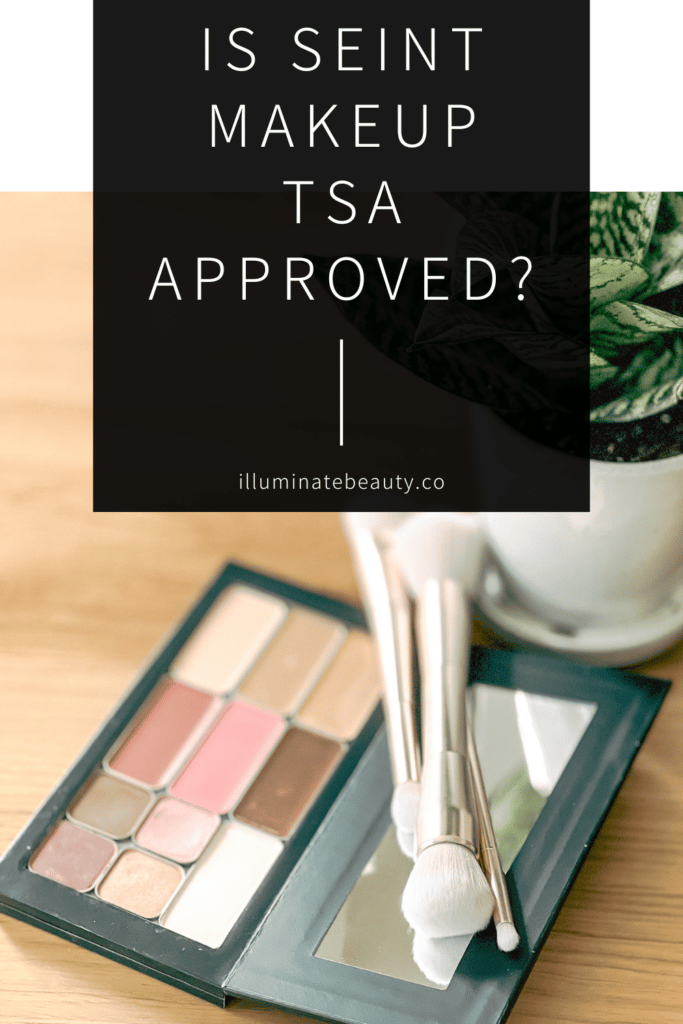 Do you have plans to travel? Have you been wondering, is Seint makeup TSA approved??? Then you are in the right place! Keep scrolling…
What is Seint Makeup?
First off, what is Seint makeup? Seint is a beauty line created by Cara Killpack, a talented makeup artist. The makeup is designed to simplify your beauty routine by having to apply only one layer of makeup and from one simple compact. Seint is known for their iiid foundation that consists of a highlight, contour, blush and illuminator combo. The iiid makeup uses Highlight and Contouring (HAC) which uses a highlight shade to brighten your face and a contour shade to add dimension to your face. Along with iiid foundation, Seint also offers eyeshadows and other fun beauty products.
Is Seint Makeup TSA Approved?
YES!! Seint makeup is TSA approved! I have literally traveled around the world and I have taken Seint makeup with me in my carryon! My custom palette has been to 18 countries and counting! There's nothing worse than losing your luggage so I always like to keep my essentials with me in my carryon, and that includes my makeup!
Since Seint makeup is cream, you don't have to worry about it not making it through security. There's no need to pack it any differently than in its custom palette.
Why Seint Makeup is the Best Makeup for Traveling
Seint makeup is seriously THE BEST makeup to travel with! Why?? Let me break it down:
It's cream makeup so it won't spill and make a mess!
It's TSA approved so you don't have to risk losing it in your luggage, carry it on the plane with you!
It fits everything you need (minus mascara) in a custom palette: foundation, concealer, contour, bronzer, blush, illuminator, powder, lipstick, eyeshadow, brow color, brow wax, eyeliner, lip conditioner….all of it in one place!
It saves space! Since everything fits into one compact, you don't have a bulky makeup bag with a ton of clutter.
Each palette comes with a mirror so you can do your makeup on the go or near a window to apply with natural lighting.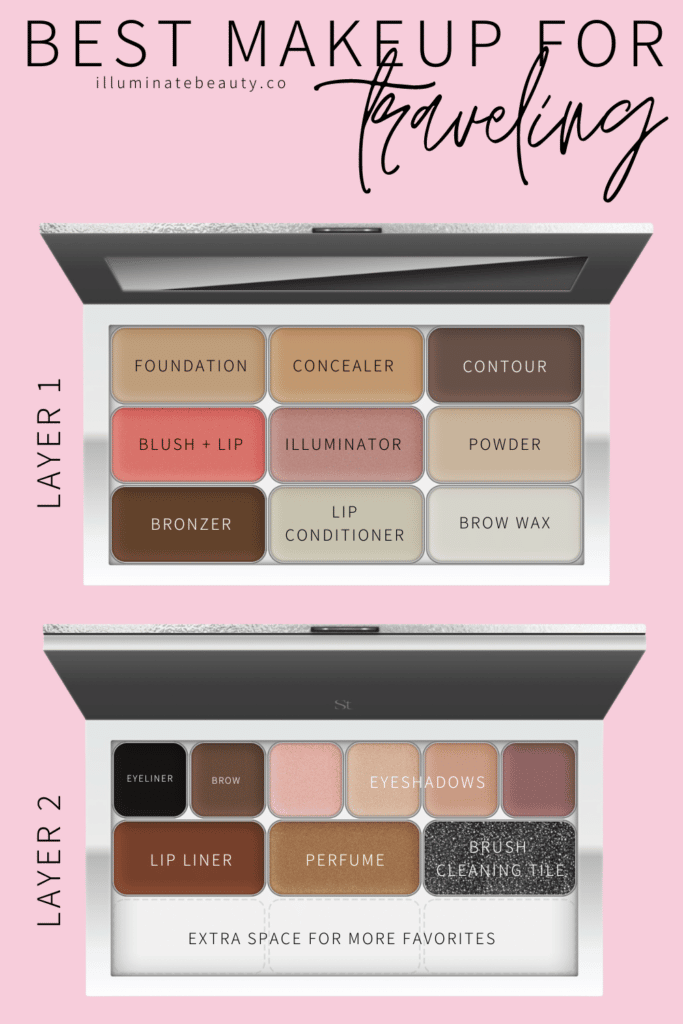 Where to Buy Seint Makeup
Seint makeup is available to shop online. There are 4 ways you can pick out your makeup:
If you like to travel, then you need Seint makeup in your life…it will be a game changer!! Say goodbye to the mess, the stress, and the clutter. Say hello to a streamlined compact that you can keep with you everywhere you go!
If you need help picking out your perfect makeup colors so you look your best, I'm your gal! Text #match to (928) 223-5388 or fill out the makeup survey to get started!
Here are other blogposts you might enjoy:
How to Color Match Yourself with Seint Makeup
Eyeshadow Tips for Hooded Eyes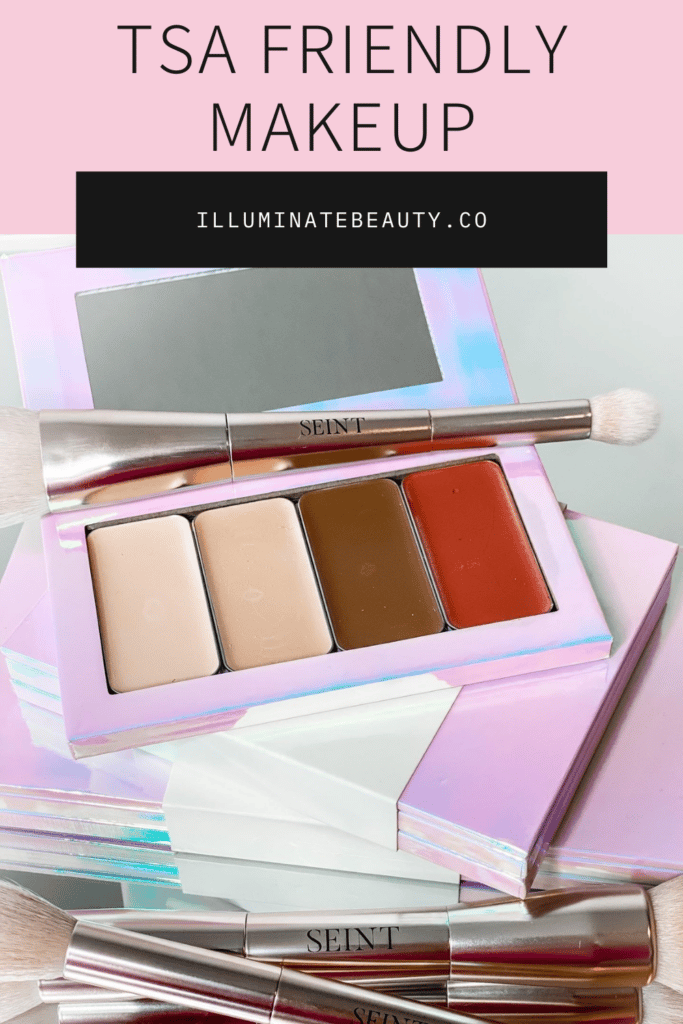 *This post contains affiliate links. If you choose to purchase an item featured in this post, I get a small portion from the sale. Thank you! It does not affect you at all.