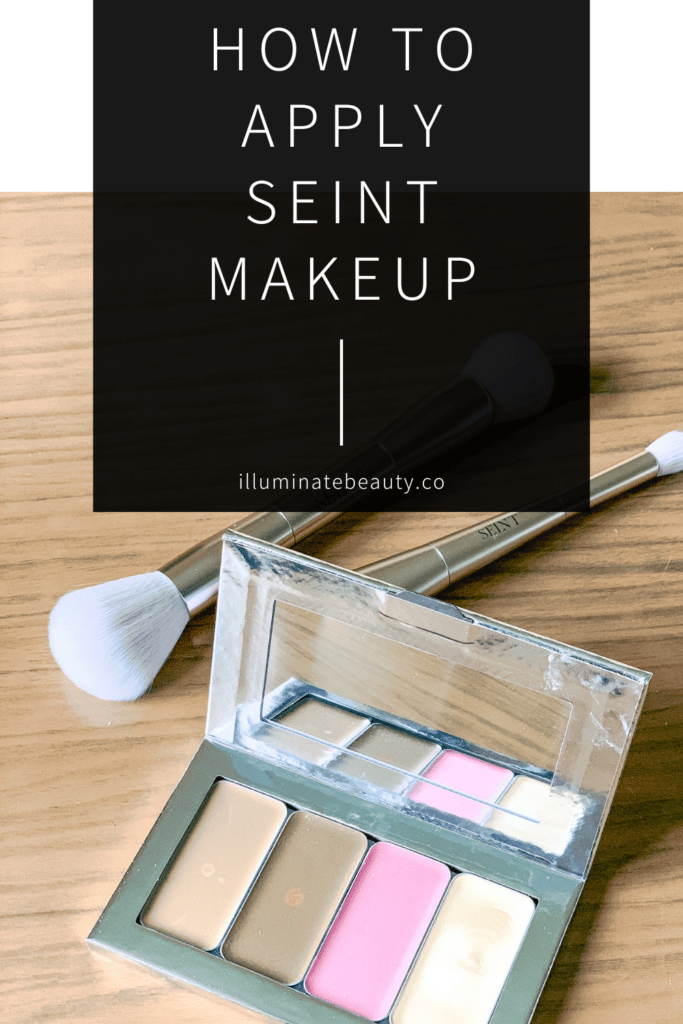 Have you heard of the infamous custom cream makeup? Whether you've already bought it or are curious and want to learn more before buying, here are some tips on how to apply Seint makeup so you look and feel your best!
What is Seint Makeup?
What is Seint? Seint is a beauty line created by Cara Killpack, a blogger and makeup artist. The makeup is designed to simplify your beauty routine by having to apply only one layer of makeup and in one simple custom compact. Seint is known for their iiid foundation that consists of a highlight, contour, blush, and illuminator combo. The iiid makeup uses Highlight and Contouring (HAC) which uses a highlight shade to brighten your face and a contour shade to add dimension to your face.
Why Is Cream Makeup Better?
Most women have used either liquid foundation or powder foundation since the day they started wearing makeup. Why is cream makeup better? Liquid and powder foundations sit on the skin's surface, giving it a cakey and unnatural appearance. But with cream makeup, the cream melts nicely into the skin making it look like a second skin. Cream makeup moves with the face. It melts into the pores. It provides coverage without the cakiness.
Tips on How to Apply Seint Makeup
The cool thing with makeup is that you get to do it however you want! You get to be creative and wear it how you feel best. There is not one perfect way for applying Seint makeup…there are lots of options! You may have seen tutorials where only one brushed is used. You may have seen tutorials where multiple brushes are used. You may have seen tutorials where the highlight is applied first and in another one, the contour is applied first. There are lots of options. You get to play around and see what you like best.
No matter how you choose to apply and blend the makeup, there are a few things that will help you get a beautiful application. Let me give you a few tips on how to apply Seint makeup so you love how you look!
Wear the right shades- The most important thing is that you get the right makeup shades…that's key! If you have no idea what Seint makeup colors will look best on you, then you can look at the Color Match Guide, take the quick Color Match Quiz, or fill out the Makeup Survey to get personalized help.
Invest in a Seint makeup brush- Trust me, it makes a big difference! The Seint makeup brushes are specifically made to work with cream makeup. I can't even tell you how many times I've had customers tell me they regretted not getting a Seint brush from the start. It matters.
Less is more- We're used to slopping on a ton of foundation and applying it all over our face. With cream makeup, less is more. When you have the right colors, you really don't need a lot of product to get great coverage. When you apply too much, you will notice creasing and cakiness. Applying less will give you coverage but also a natural appearance.
A makeup sponge is you best friend! The Perfector Sponge will help you blend your makeup beautifully! If you apply too much makeup, it will pick up the excess. It will also press your makeup into your face, giving you a natural appearance. Watch the tutorial on how to prep a makeup sponge and how to use a makeup sponge.
Skincare matters- If you want a great makeup application, you must have a great skincare routine. Cleanse, tone, and moisturize daily and exfoliate weekly. Seint has a great skincare line that works beautifully with the makeup.
Shave your face- Yes, you read that right! We all have peach fuzz, there's no shame. But that peach fuzz can get in the way of a smooth application. Simply shave it a few times a month with a facial razor to get a smooth surface. Your cream makeup will apply and blend beautifully!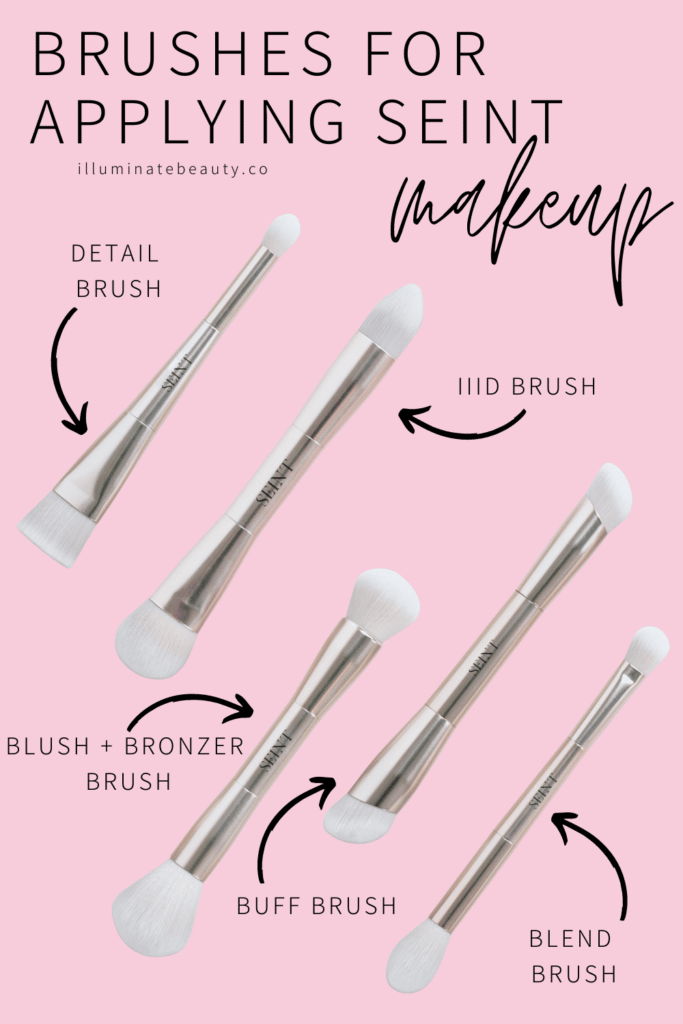 Seint Makeup Application Techniques
Like I said before, there are lots of different ways to apply the makeup. There are different techniques to apply and different brushes to use. As long as you follow these steps below, it doesn't really matter how you apply it: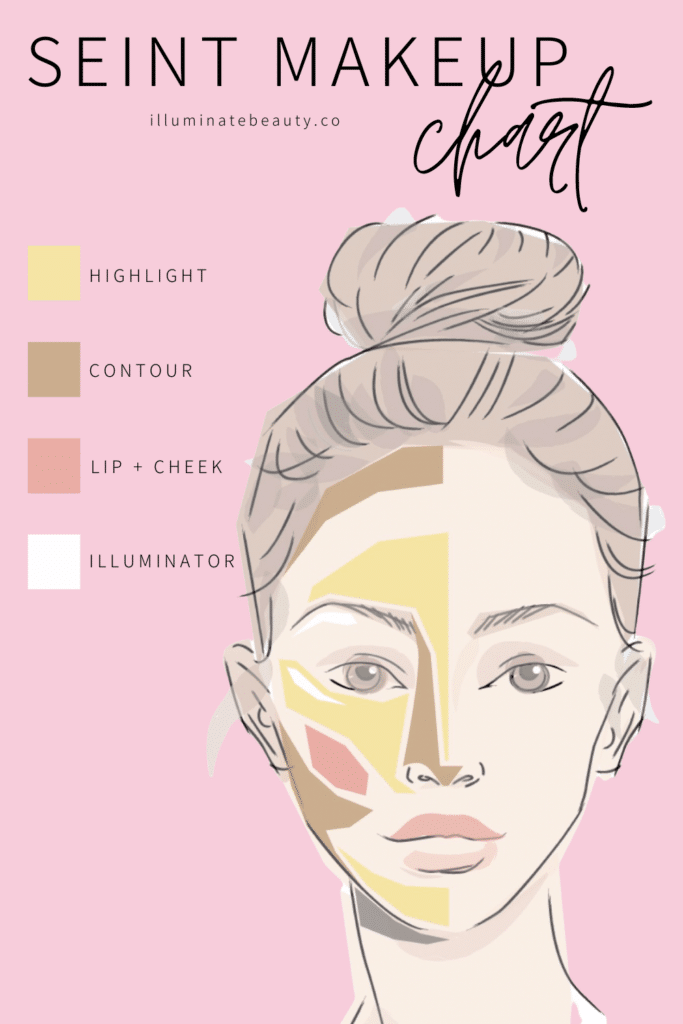 Here are some popular ways to apply Seint makeup: (you can find lots of other tutorials on Instagram or YouTube)
Cheetah Method– Apply the cream makeup in dots like a paint by numbers coloring page. Then take a brush (my favorite for this technique is the Blush + Bronzer Brush) and blend the makeup. Start with the lighter colors first and move to the darker colors.
One Brush- Apply and blend the cream makeup with one brush (IIID Brush, Detail Brush, Buff Brush, Blend Brush). Top the look off by using the Perfector Sponge for a flawless finish.
Multiple Brushes- Apply and blend the makeup using multiple brushes. I personally like to use the Blush + Bronzer Brush to apply my highlight, the Detail Brush to apply my contour, and the Blend Brush to apply under my eyes and my blush. Each brush gives different finishes so it's fun to play around with what you like best.
I hope this helps you see that there are lots of ways to apply Seint makeup! Have fun with it! Play around and see what works best for you. If you're a busy woman, then using one brush will work great for you. If you like to take your time and enjoy the process, then using several brushes is great. There's no wrong or right. Just follow the tips above and you will have a beautiful finish every time!
Here are other blogposts you might enjoy:
How to Color Match Yourself with Seint Makeup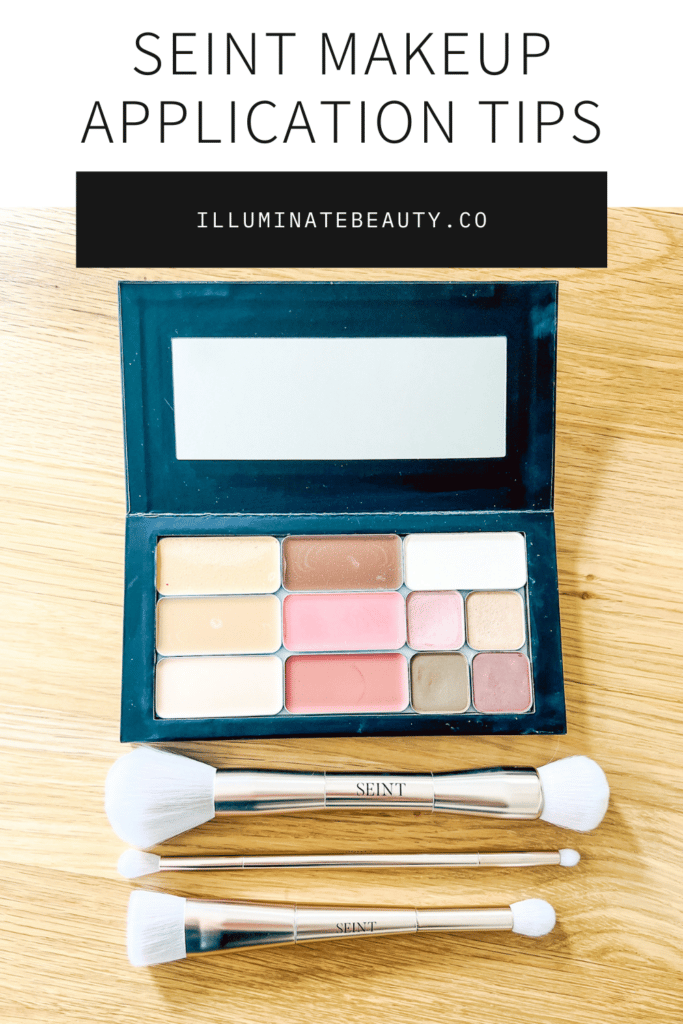 *This post contains affiliate links. If you choose to purchase an item featured in this post, I get a small portion from the sale. Thank you! It does not affect you at all.