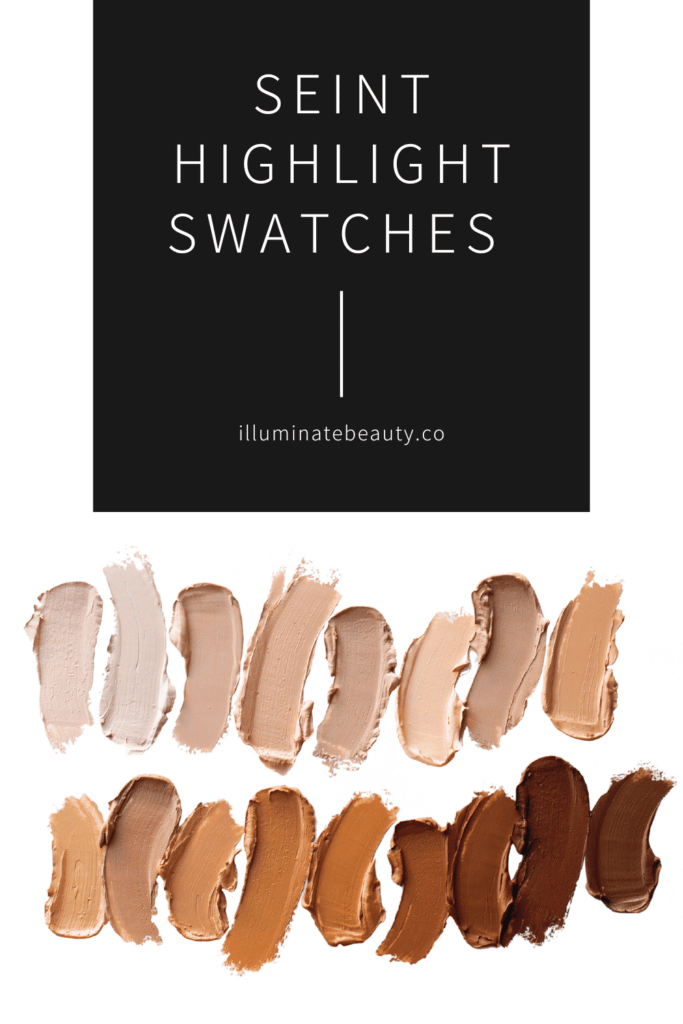 It can be hard knowing what makeup colors to buy online when you can't see them in person. I get it! So, I've compiled some Seint highlight swatches to guide you in knowing what colors to buy for your custom IIID foundation palette.
What is IIID Foundation?
IIID foundation is a combination of foundation colors that bring your face to life. It brings out those cheekbones, gives your cheeks some pretty colors, and highlights and contours in the right places. IIID foundation is a cream foundation that consists of 4 crucial colors: highlight, contour, blush, and illuminator. Read more about iiid foundation…
What is Highlight?
In most beauty brands, you might hear the word "highlighter." This is not to be confused with "highlight." Seint highlight is basically foundation. It's your skin color. Highlight is the color that is closest to your skin color. Highlight helps even out your skin tone and helps your skin look flawless.
Seint Highlight Swatches
How do you know what highlight shade is best for you? Here are the highlight swatches so you can get a good idea of what they look like.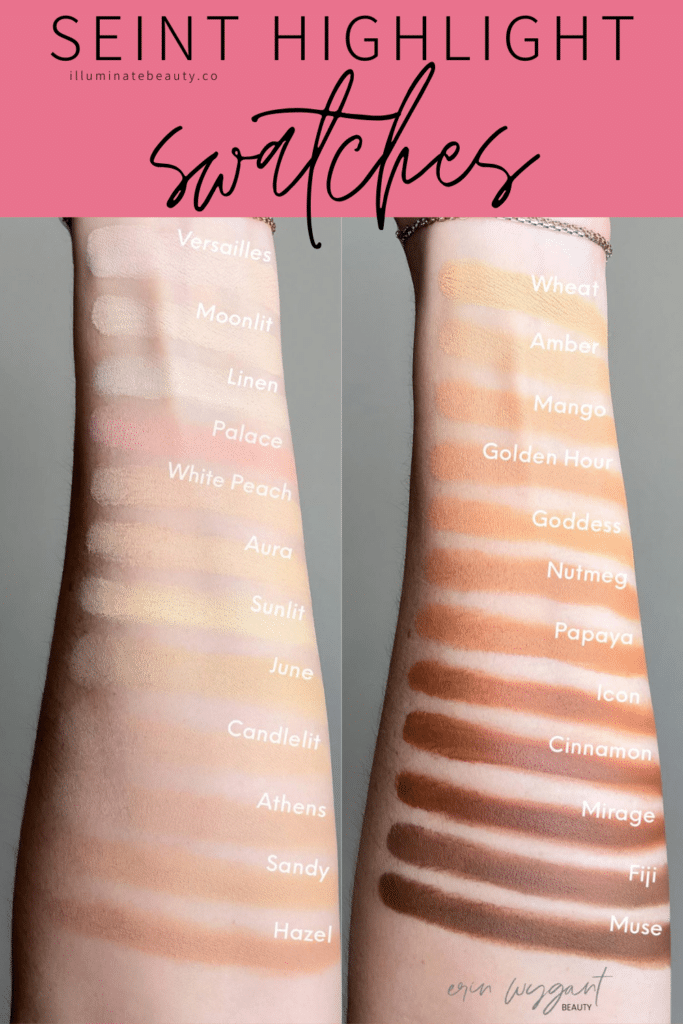 These are the shades from light to dark:
Are you still stumped? You can check out the Color Match Guide to direct you to know which shade will be best for you. If you still need help, then you can fill out my Seint makeup survey and I can give you personal recommendations on what colors will look great on you.
Why Do You Need More than One Highlight?
We're used to having one foundation color and applying it all over our face. This evens out our skin tone and helps cover up blemishes but it also gets rid of our skin's natural shadows. Applying just one foundation color on your face makes you look flat and lifeless. Also, our skin has different shades on our face. Our nose and chin may be darker than the rest of our face. Under our eyes may have darkness that needs better coverage.
When we wear 2-3 different highlight shades, it allows for us to get the true coverage we need. As a makeup mentor, I like to recommend 2-3 highlight shades to ensure you get the coverage you need and to get the right colors.
Let me break it down even more… A main highlight is your skin's main color. You apply that on the main areas of your face. For instance, this would be your jawline, your cheeks, and your forehead. A brightening highlight is for any area you want to brighten. This could be under your eyes, on the bridge of your nose, or the center of your forehead or chin. A color correcting highlight is for any area that has redness, discoloration, or more pigment. Apply this highlight on any area that needs more coverage.
Instead of having just having one color to put all over your face, you get to be an artist and put the right color you need in the right place. Most women end up looking too orange or too white because that one foundation color just isn't cutting it!
The other great thing about having more than one highlight in your compact is that you can mix and match. Depending on the time of year and the amount of sun exposure you get, your skin will change shades. But if you have 2-3 or more highlight shades in your compact, you can take your brush and dip it into one, two, or three shades to customize the color you need. Or you can switch between which shade works well for you brightening, main, or color correcting highlight. Having more highlights gives you more options!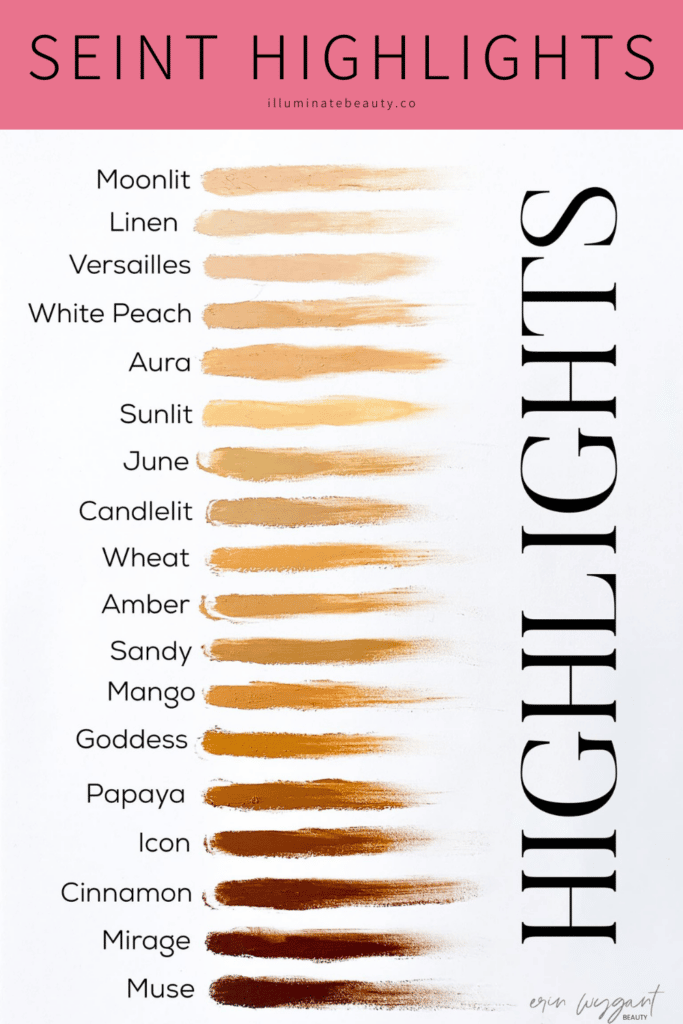 How Long Does Seint Highlight Last?
It depends on how often you wear makeup and how much you like to wear. If you prefer a fuller coverage and wear makeup daily, then your highlight will last 2-3 months. If you prefer a lighter coverage or wear makeup less often, your highlight can last 3-6 months.
But if you follow my recommendation and invest in 2-3 highlights, then they will last even longer because you will be using even less product.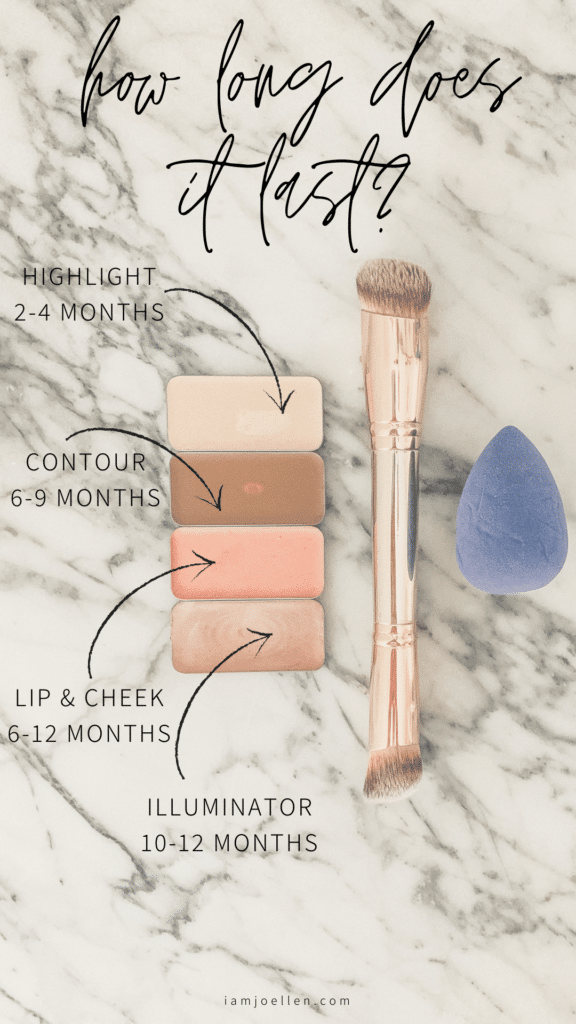 The Best Brushes for Highlight
The key to a great makeup application is great makeup brushes!! Here are the best brushes for applying highlight:
Blend Brush– This brush is great for a light coverage.
Detail Brush– This is my very favorite brush!! It works great for applying highlight and contour.
Buff Brush– This brush is great for a full coverage.
Blush + Bronzer Brush– Yes, this is a blush and bronzer brush. But it's also great for applying your highlight. The fluffy and dense bristles provide a nice even coverage. It also works great for the cheetah method (finger painting method).
IIID Brush– This is a great beginner brush as you learn how to apply iiid foundation.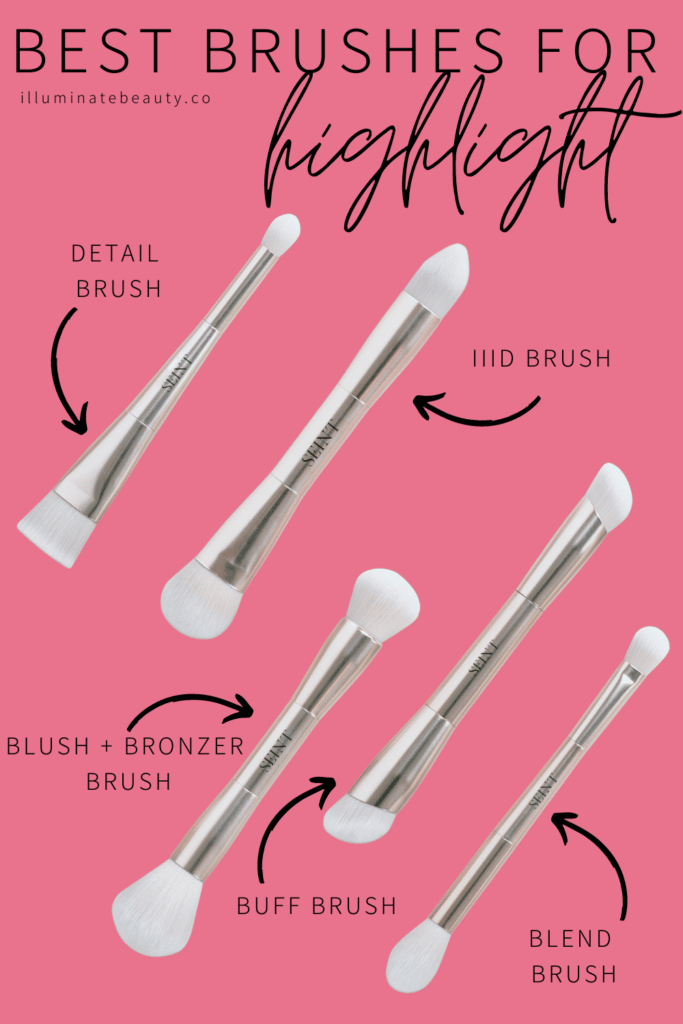 Seint Collections
You can build your own custom palette or Seint has prebuilt collections that make it really easy to choose from. Simply go to the collections, choose which collection is best for your needs, preferences, and budget (No 4, No 8, No 12), click on FIND YOUR SHADES, choose the group of women that best represent your skin coloring, click on the level you want, then add to bag. That's it!
Hopefully these Seint highlight swatches are helpful as you decide which colors you should invest in. If you happen to get a shade that doesn't work well for you, you have 30 days to return or exchange for a small shipping fee.
Here are other blogposts you might enjoy:
How to Color Match Yourself with Seint Makeup


About the Author
JoEllen is a licensed aesthetician, makeup mentor, and certified John Maxwell coach, speaker, and trainer. She has been working with women for 18 years helping them look and feel confident. She loves teaching women simple beauty techniques so they can feel empowered to try it at home. She believes that when you look and feel good, you do good!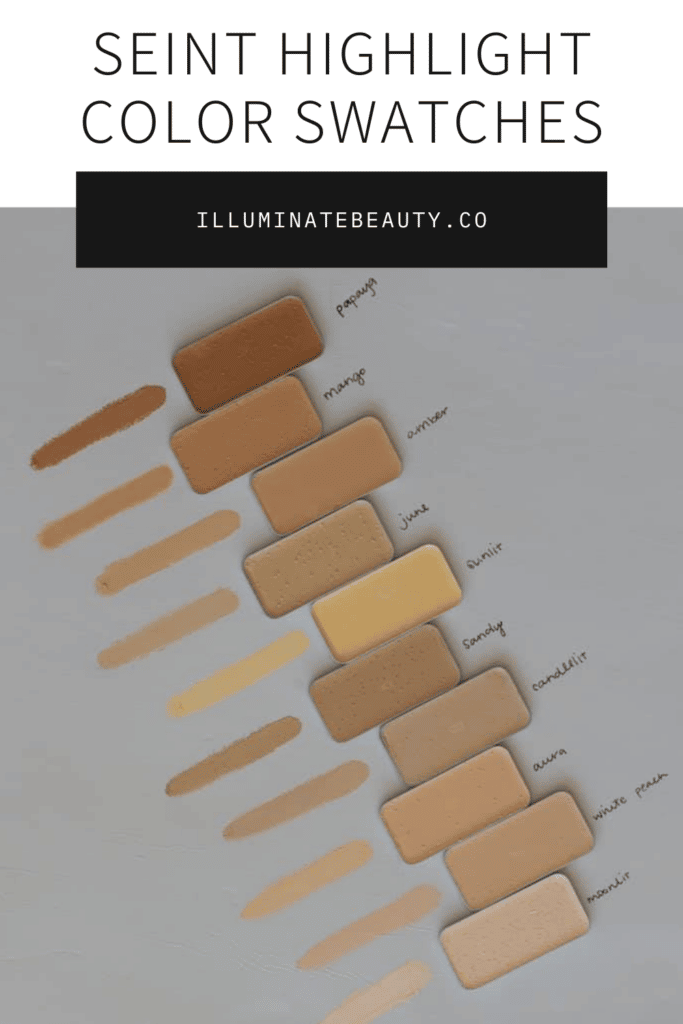 *This post contains affiliate links. If you choose to purchase an item featured in this post, I get a small portion from the sale. Thank you! It does not affect you at all.