All You Need to Know About Seint IIID Foundation
Have you heard the buzz about Seint makeup and wondered what it is?? You've got questions and I've got answers! Here's all you need to know about Seint IIID foundation…what it is, how to use it, and where to buy it!
FAQs
What is iiid foundation? Seint iiid foundation is a cream foundation consisting of highlight, contour, lip + cheek, and illuminator. It is applied in one layer, giving you the coverage you need without the heavy layers of makeup.
Where do you buy iiid foundation? You can purchase iiid foundation in the USA and Canada on the online store.
How do you get color matched for iiid foundation? You can take the color quiz, color match survey, browse the color match guide, or buy a prebuilt collection.
How do you apply iiid foundation? There are many ways you can apply iiid foundation. You can apply the cream makeup with your finger and blend with a brush, you can apply it with just one brush, or you can use multiple brushes to apply. Refer to the post How to Apply Seint Makeup for more tips.
What is IIID Foundation?
Seint IIID foundation is a totally different concept than the average makeup. You know how when you apply your makeup, you apply it in layers? Well, those layers over layers on your face give you that heavy cakey makeup look. IIID foundation is made to apply just one layer on your face! It's more natural and flattering looking, but still provides the coverage you need.
Seint IIID foundation is a cream makeup that comes in 4 different foundations: highlight (foundation), contour, lip & cheek (blush), and illuminator. Each cream foundation provides coverage and acts as a foundation. So, you end up putting the color exactly where you need it on your face in just one layer.
Most women are used to applying foundation (whether that's cream, powder, liquid, or mineral) all over their face. This leaves the face looking flat and lifeless because you've taken the natural shadows out of your face. Seint IIID foundation helps bring back those shape and shadows and dimensions by adding highlight, contour, blush, and illuminator in the right places to give you the most flattering look!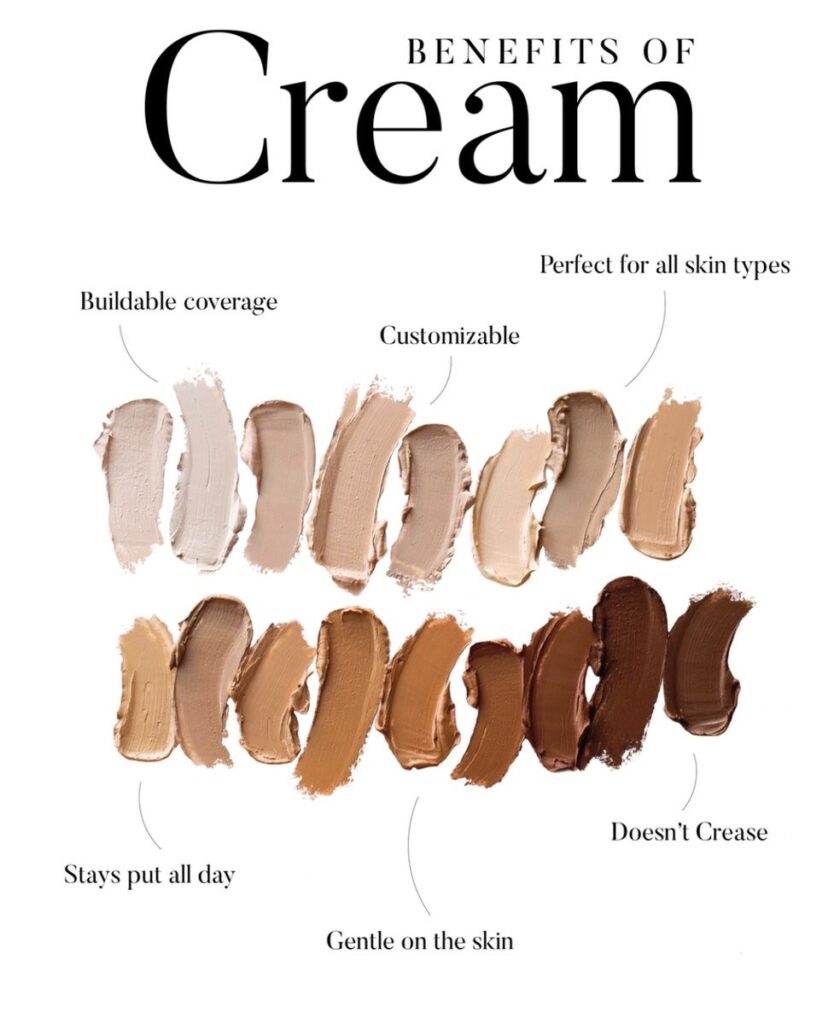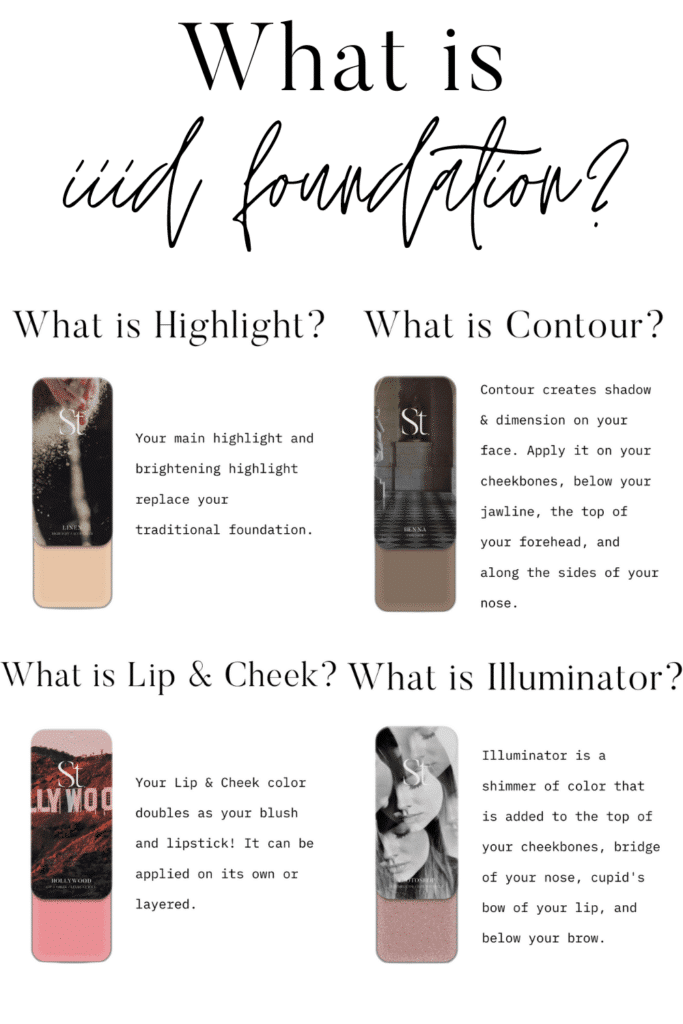 How to Apply Seint IIID Foundation
Now that you know what Seint IIID foundation is, how do you use it?? It kind of sounds complex, but it's really so easy! If you know how to paint by numbers, then this will be easy peasy for you!
Basically, you apply highlight on the areas of your face where you need some evening out of the skin tone and brightening. Apply highlight on your lower forehead, nose, chin, jawline area, and under your eyes.
Contour is meant to give you shadows and dimension. Apply contour on your cheekbones, along the sides of your nose, on your forehead at the hairline, and along your jaw.
Blush will give you a pretty flush to your cheeks. Apply the lip & cheek color on the apples of your cheeks and blend it into your contour.
Illuminator is meant to give you a pretty glow. Apply illuminator on the top of your cheekbones, the bow of your lip, and under your brows.
Once you get the hang of where to place each color, it's really quick and easy! You can apply it with your clean fingers and use a brush to blend, you can use one brush to apply it all, or you can use multiple brushes to apply and blend. The options are endless! Do what works best for you and your time frame.
Refer to the posts How to Apply Seint Makeup and Seint Makeup Application Guide for more tips.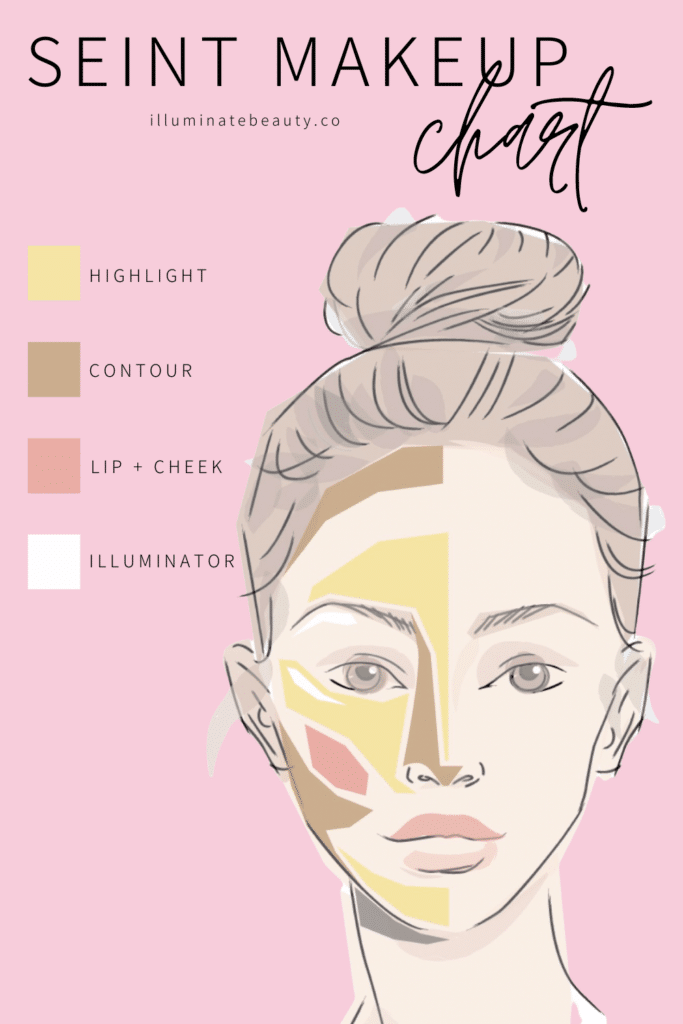 How Do You Get Color Matched for IIID Foundation?
Hopefully you're intrigued and you want to try Seint IIID foundation out now! You can click HERE and shop to your heart's content!
How can you get color matched for Seint makeup? There are a few ways you can choose from:


Where to Buy Seint IIID Foundation
If you're interested in iiid foundation, it's really easy to buy! Simply head to the online store and shop to your heart's content! You can work one on one with me as your personal Seint Artist to know what to buy or you can shop on your own.
The quickest and easiest way to know what your Seint makeup colors are is to head over to the prebuilt Seint collections. You can choose between the No. 4 Collection, No. 8 Collection, or No. 12 Collection. (The No. 12 Collection is definitely the best deal!) Once you decide which collection fits your needs and preferences best, follow these steps:
Click on the collection you want
Click on "Find Your Shades"
Scroll through the images of the women and click "Select" on the group that most matches your skin coloring.
Click on "Add to Bag"
Click on the bag
Click on "Check Out"
Finish the check out process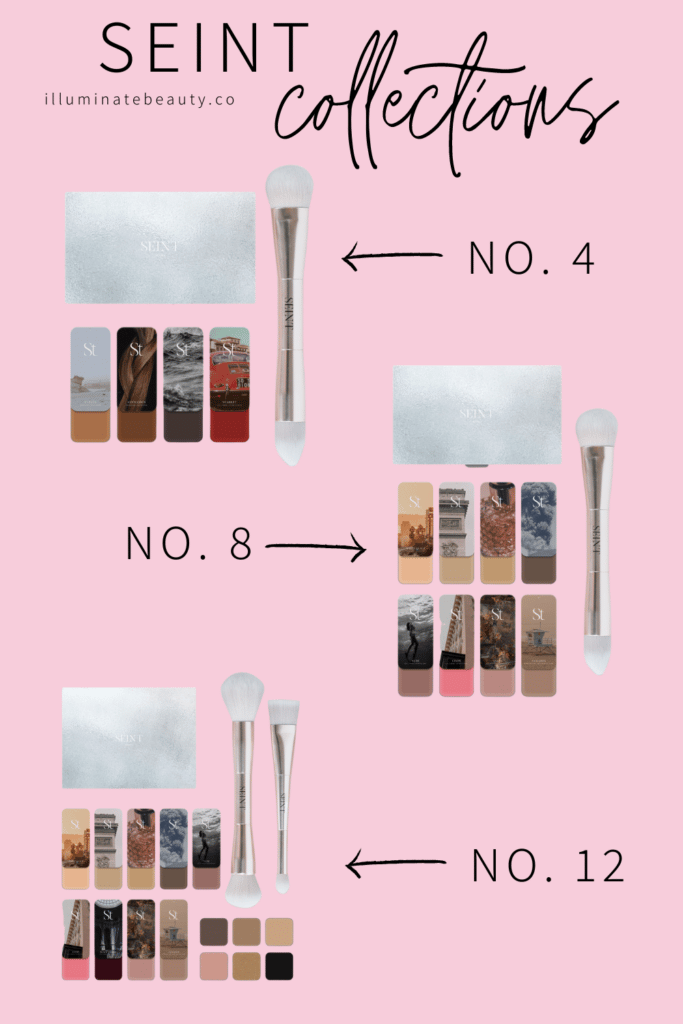 My Personal Customer
Once you've taken the quiz, filled out the survey, or made your purchase, you'll get your goodies in the mail. But let's say that some of the colors aren't quite right. Maybe your highlight isn't blending perfectly or your contour is too warm for your skin tone. No worries! As one of my personal customers, I'm here every step of the way after your purchase. I give all my customers a Beauty Guide eBook that walks you through the how to's with tutorials, images, and step-by-step processes. I'm here to help troubleshoot and answer any of your beauty questions!
I have tons of free resources on YouTube, Instagram, or Facebook.
I want to help make getting ready for the day really easy for you! This makeup is perfect for the everyday woman. It's perfect for all ages and stages and skin tones! It is completely customizable, saves space, saves money, saves time, is great to travel with, is easy to use, and limits waste! What are you waiting for?!

Here are other blog posts you might enjoy:
How to Get Seint Makeup to Last All Day
How to Reapply Sunscreen with Makeup
Eyeshadow Tips for Hooded Eyes
About the Author
JoEllen is a licensed aesthetician, makeup mentor, and certified John Maxwell coach, speaker, and trainer. She has been working with women for 18 years helping them look and feel confident. She loves teaching women simple beauty techniques so they can feel empowered to try it at home. She believes that when you look and feel good, you do good!

*This post contains affiliate links. If you choose to purchase an item featured, I get a small portion from the sale. Thank you! It does not affect you at all.