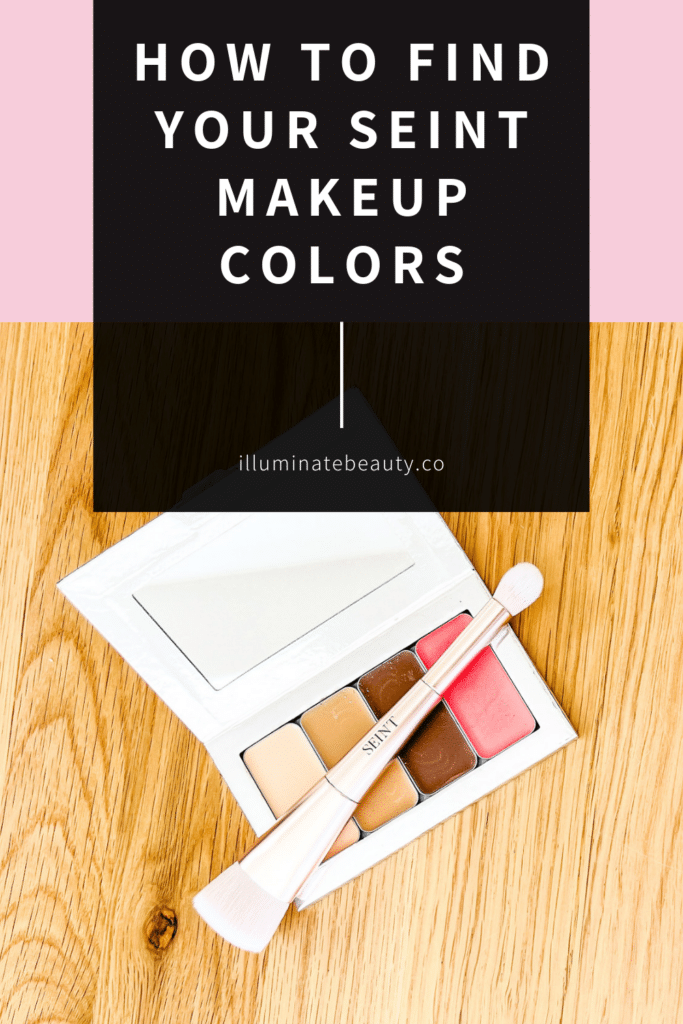 If you've heard of Seint beauty products and want to try them out but aren't sure how, then I can help you get color matched with Seint makeup! Choosing makeup colors on your own can be intimidating! Let me help make the process easy for you =) There are a few ways I can help you…
FAQs
What is Seint makeup? Seint makeup is a custom palette of cream iiid foundation. Each cream tin is foundation: highlight, contour, lip + cheek, and illuminator. It's applied in one layer but provides great coverage. The iiid foundation is meant to give shape and dimension to your face, helping you look youthful! Learn more about Seint makeup…
Why is Seint makeup different than other makeup? Seint makeup is a one compact makeup system. Everything you need (minus mascara) fits into one compact!
How can you get color matched for Seint makeup? You can get color matched for Seint makeup by taking the quick Seint color match quiz, get personalized help with the Seint makeup survey, use the Seint color match guide, or shopping the prebuilt collections.
Why is Seint Makeup Different?
Seint makeup is different than other makeup brands because it is a one compact makeup system. Instead of having a drawer or bag full of makeup clutter, everything you need (minus mascara) fits into one makeup palette! Seint makeup is the best minimalist makeup routine that saves you space, time, and money without sacrificing beauty!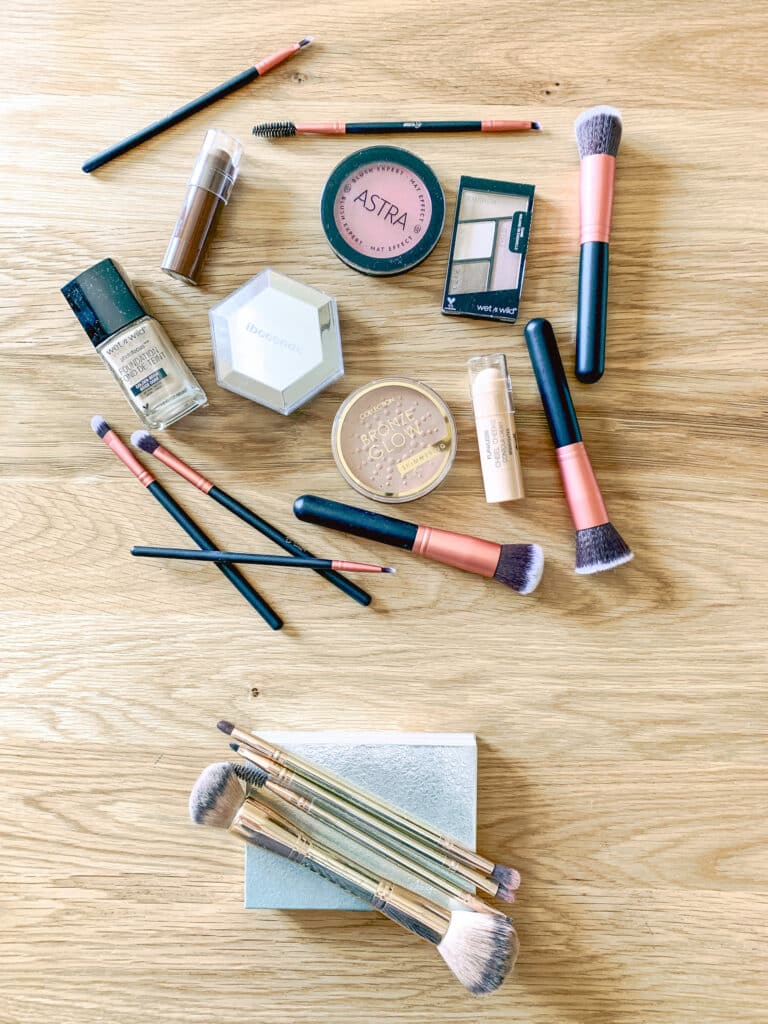 How to Get Color Matched for Seint Makeup
If you want to simplify your makeup routine and have a custom compact with colors that compliment you the best, then there are a few ways that I can help you find your perfect colors with Seint makeup! You can take the quiz, you can take the survey, or you can send me a selfie.
Seint Color Match Quiz
If you want to try the makeup and would rather just quickly figure out what colors would work well for you without the hassle of seeing a Seint Artist in person, contacting a Seint Artist and emailing them back and forth, or feeling self-conscious of sending a selfie to a stranger, then the Seint Color Match Quiz is perfect for you!
The Seint Color Match Quiz is designed to be an in and out experience to help you figure out what colors will suit you. It's a quick and easy process! Follow the step by step process to get started!
Seint Color Match Guide
If you want to make your own judgement on what colors will look best on you, then browse the Seint Color Match Guide. It will show you women with different skin tones to help you determine what highlight, contour, lip + cheek, and illuminator shades will look great on you.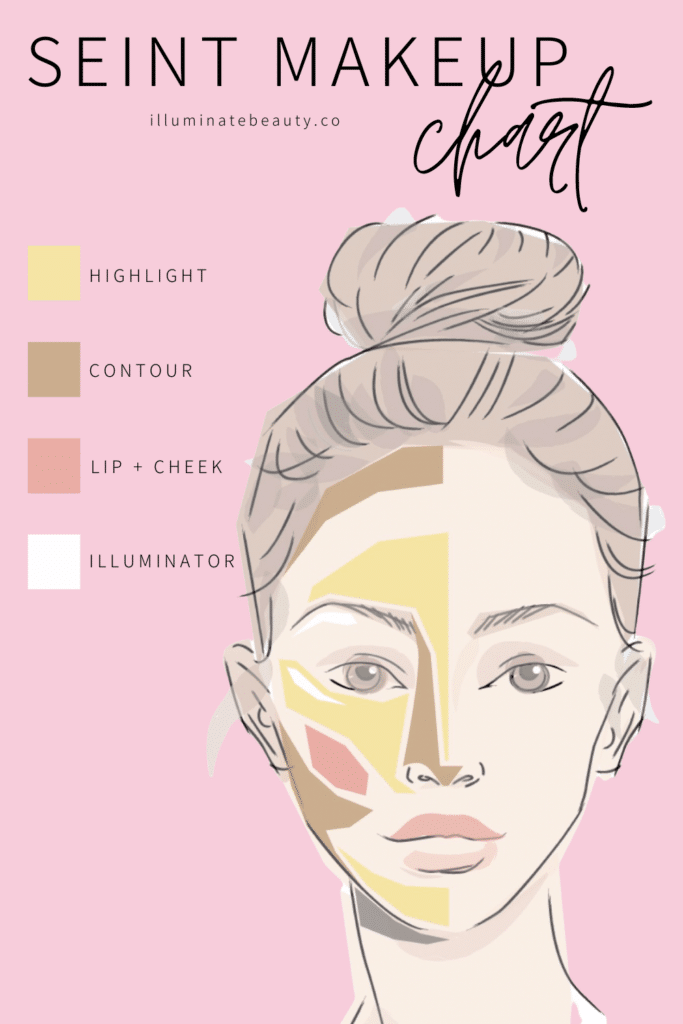 Seint Makeup Survey
If you want a more personalized makeup recommendation, then you can take my makeup survey. This will help me know what your makeup needs and preferences are so I can give you my most accurate recommendations. Consider me like your beauty bestie in your back pocket! You can email me with any beauty questions and I will guide you to what will look best on you!
In the makeup survey, I ask you some questions to get to know what your needs and preferences are. I don't want to sell you things that you don't need! I want to help you get set up with the perfect colors and products that will be great for what you'll use daily.
In the survey, I ask you to send me a selfie of your beautiful makeup-free face so I can see what shades will work best for you. It's really important that I see what your coloring is so I know what to recommend to you.
Taking the survey is the most in depth way for me to help you get color matched with Seint makeup. But you can choose whatever method works best for you!

Prebuilt Seint Collections
The quickest and easiest way to know what your Seint makeup colors are is to head over to the prebuilt Seint collections. You can choose between the No. 4 Collection, No. 8 Collection, or No. 12 Collection. (The No. 12 Collection is definitely the best deal!) Once you decide which collection fits your needs and preferences best, follow these steps:
Click on the collection you want
Click on "Find Your Shades"
Scroll through the images of the women and click "Select" on the group that most matches your skin coloring.
Click on "Add to Bag"
Click on the bag
Click on "Check Out"
Finish the check out process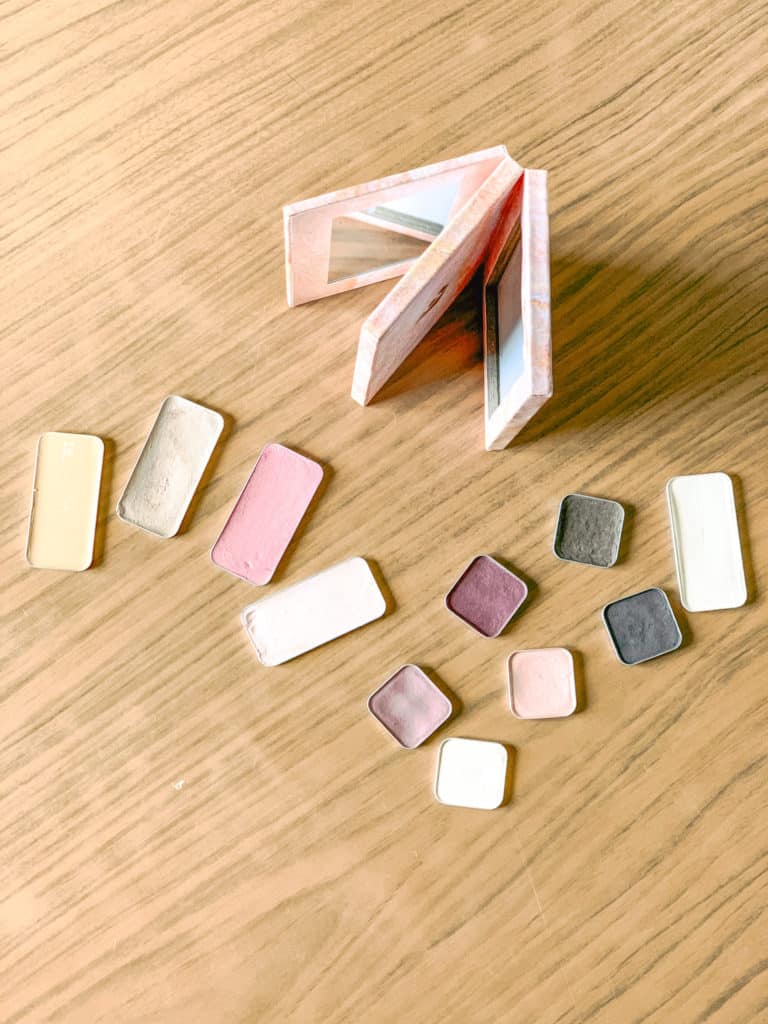 After You've Made Your Seint Purchase
Once you've taken the quiz, taken the survey, found your color match on your own and made your purchase, you'll get your goodies in the mail. But let's say that some of the colors aren't quite right. Maybe your highlight isn't blending perfectly or your contour is too warm for your skin tone. No worries! As one of my personal customers, I'm here every step of the way after your purchase. I give all my customers a Beauty Guide eBook that walks you through the how to's with tutorials, images, and step-by-step processes. I'm here to help troubleshoot and answer any of your beauty questions! You can also use my blog as a resource to answer tons of your questions! This how to trouble shoot Seint makeup post or Contour Tips and Tricks post will be extra helpful!
I want to help make getting ready for the day really easy for you! This makeup is perfect for the everyday woman. It's perfect for all ages and stages and skin tones! It is completely customizable, saves space, saves money, saves time, is great to travel with, is easy to use, and limits waste! What are you waiting for?!
As a makeup artist, I want you looking and feeling your best! Don't leave the guess work up to yourself, let me help you find the perfect makeup colors! Let me help you get color matched with Seint makeup so you look amazing!

Here are other blog posts you might enjoy:
How to Get Seint Makeup to Last All Day
How to Reapply Sunscreen with Makeup
Eyeshadow Tips for Hooded Eyes

About the Author
JoEllen is a licensed aesthetician, makeup mentor, and certified John Maxwell coach, speaker, and trainer. She has been working with women for 18 years helping them look and feel confident. She loves teaching women simple beauty techniques so they can feel empowered to try it at home. She believes that when you look and feel good, you do good!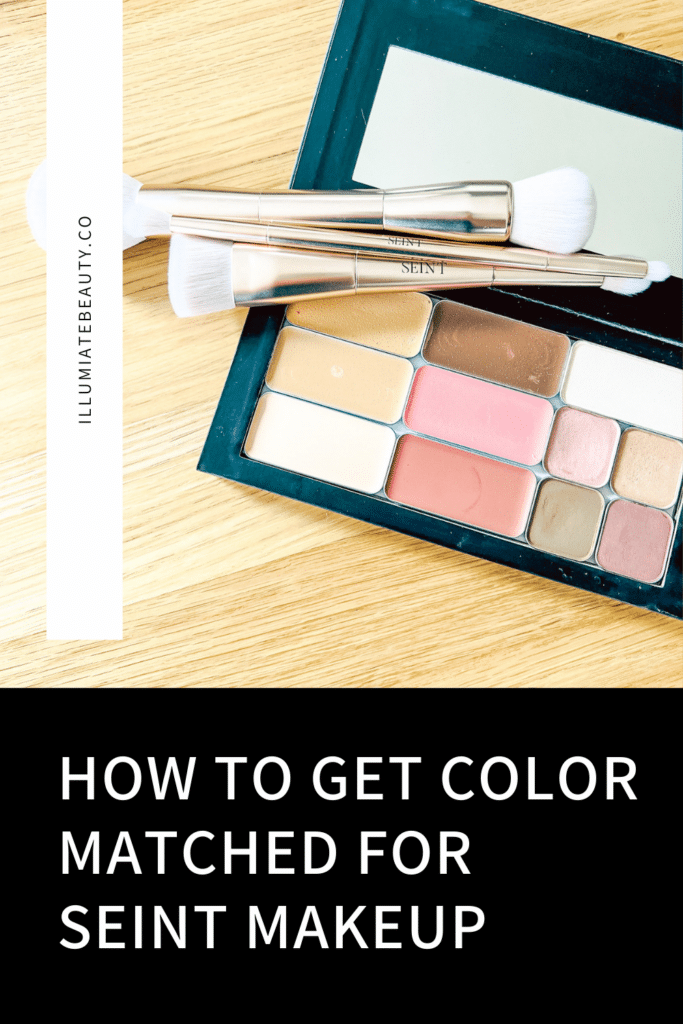 *This post contains affiliate links. If you choose to purchase an item featured, I get a small portion from the sale. Thank you! It does not affect you at all.