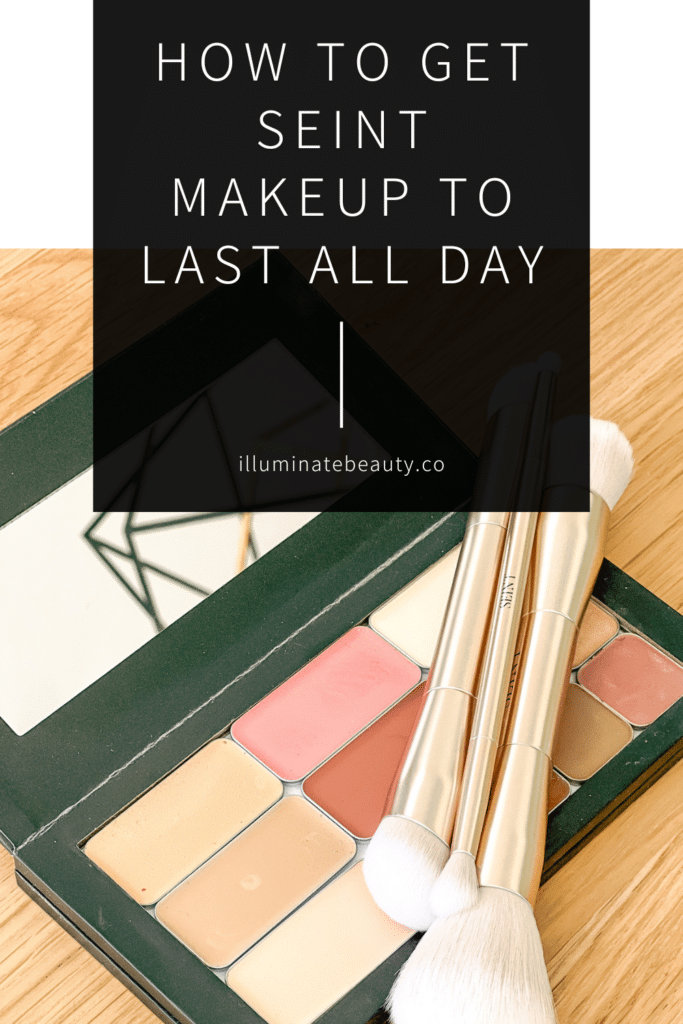 Has this ever happened to you? You've taken the time to get yourself ready in the morning. You take care in applying your makeup and looking your best. But then, within a few hours your makeup slides off, disappears, or doesn't stay on?? The struggle is real! And you're not alone! Here are some tips on how to get your Seint makeup to last all day so your time and product isn't wasted. I want you to look your best not just for a few hours, but all day!!
Why Does My Foundation Not Stay On?
That's a good question! And one we've all asked ourselves! There are a few factors why your foundation doesn't stay on all day. The reasons could be:
Poor skincare
Lack of skin preparation
Wrong colors
You aren't using powder
You aren't setting your makeup with setting spray
You're touching your face throughout the day
There's no shame in any of these reasons. But knowledge is power. So, let's break it down so you know how to get your makeup to last all day!
Good Skincare Routine
A good skincare routine is so important for a great makeup application! You can't paint your face on a dirty canvas and hope for the best! You need to give your skin some TLC. Commit to taking better care of your skin and you'll notice a difference in your skin's appearance and makeup application! Cleanse, tone, moisturize daily…especially at night!
You don't have to do anything fancy in the morning, just a simple morning face routine will do. Wash and moisturize your face before makeup application and your skin will be ready to be painted!
Prep Your Face Properly
Once you have washed your face, it's time to properly prep it! You can choose to use moisturizer or sunscreen or both. Do what works best for your skin. If you have oily skin, skip the moisturizer and just go for the sunscreen. You can moisturize at night.
After you apply your moisturizer and/or sunscreen, let it soak into your skin for 5-10 minutes before you apply your makeup. This will allow the product to fully absorb into your skin so your makeup applies better and doesn't slide off. Apply your eye makeup while you wait for it to absorb.
If you use cream makeup, make sure to avoid moisturizers and sunscreens that have silica or silicon in them. That ingredient doesn't jive well with cream makeup and your makeup will slide off by the end of the day. No thank you!
Here is a list of ingredients to avoid with Seint makeup:
Dimethicone
Cyclomethicone
Cyclohexasiloxane
Ceterayl Methicone
Cyclopentasiloxane
Amodimethicone
PEG-12 Dimethicone
Phenyl Trimethicone
Dimethicone Copolymer
Names ending in "-cone" and "-oxane"
Here are some great moisturizer and sunscreen and primer options that work well with Seint makeup: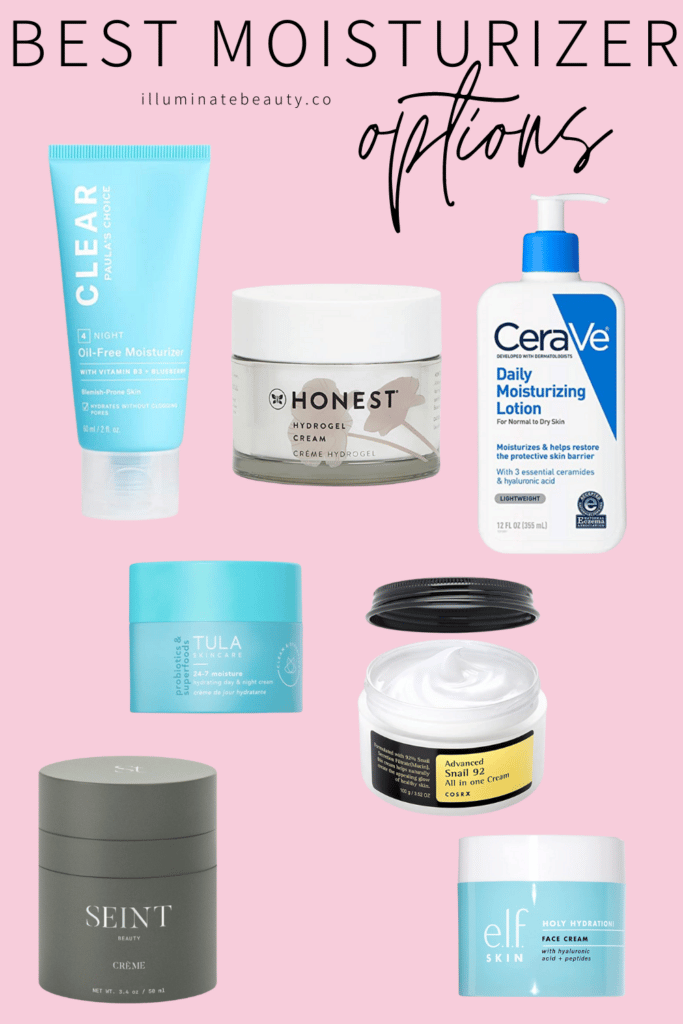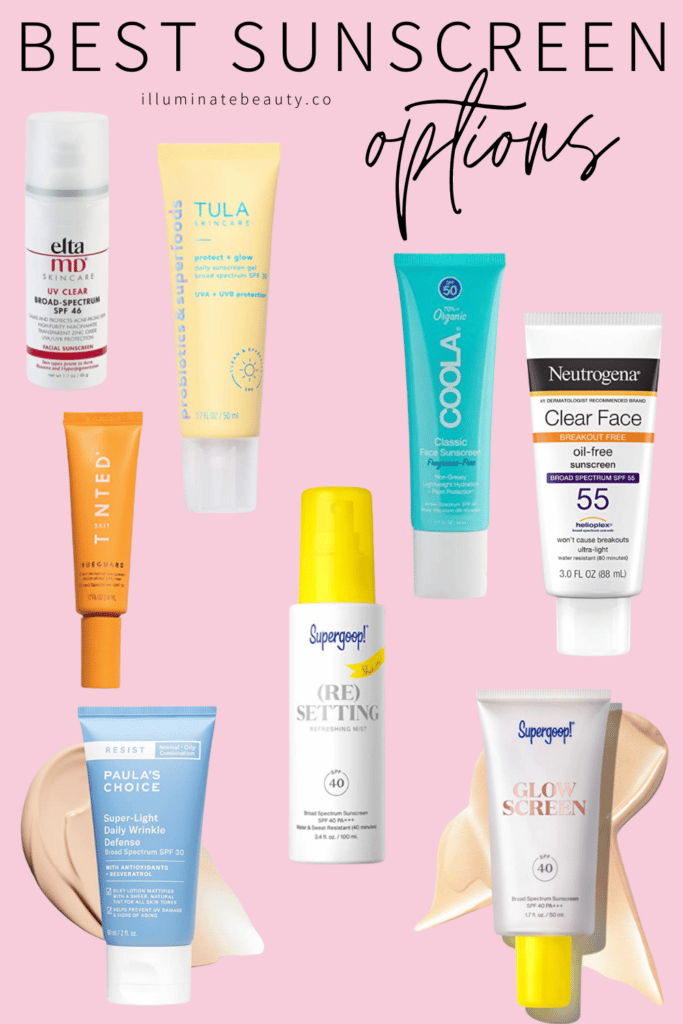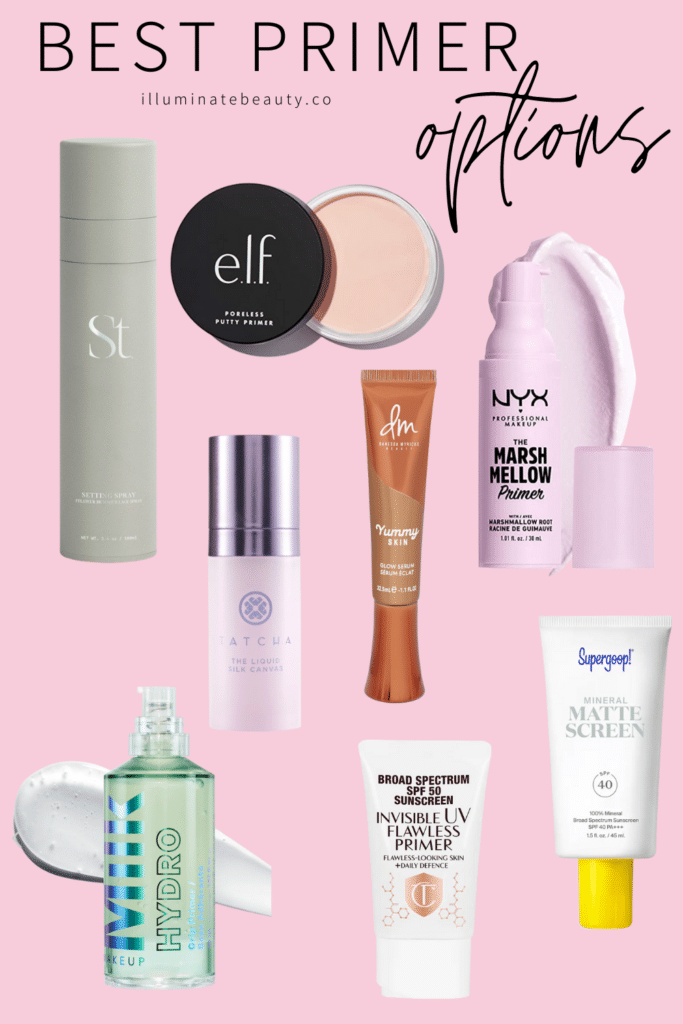 Make Sure You Have the Right Makeup Colors
One reason why your makeup may not be lasting all day is because you have the wrong makeup colors. Your foundation, contour, bronzer, or blush could be off. When you have the wrong colors, your makeup disappears throughout the day. It's important to have the shades that will look best on your skin coloring.
It's hard and overwhelming choosing your makeup colors. But that's what I'm here for! I specialize in helping women find their right makeup colors! Simply take my quick color match survey and I can guide you to choosing the right makeup colors that will enhance your natural beauty! Or you can browse the Seint Color Match Guide to help you pick the right colors.
Set Seint Makeup with Powder
Powder can be your best for to get your makeup to last! You can apply a light layer of power on your skin before you apply your makeup, you can set your makeup with powder, or you can do both! Powder will help your makeup stay and last all day!
If you have oily skin, you definitely don't want to miss this step! If you have really oily skin, you can try the baking method. After you apply your makeup, apply a loose powder all over your skin. Lay it on thick! I love this brush for applying powder. Let it sit for a few minutes to absorb the excess oils on your skin. Then take a fluffy brush and lightly dust off the excess powder. Voila! Your makeup will last all day!
Here are some great powder options: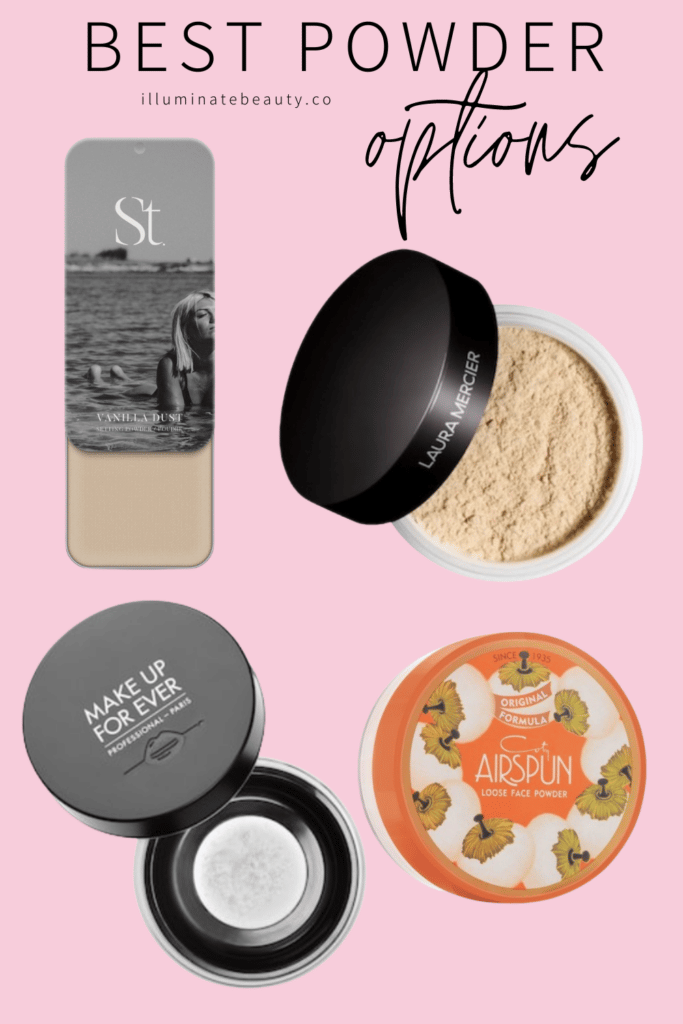 Set Seint Makeup with Setting Spray
Setting spray is like hairspray for your face! But please, don't use hairspray on your face! Setting spray is specifically formulated to work on your face and won't clog your pores. How do you use setting spray? You can use it before, after, or both of applying your makeup. You can spray your face directly with the spray and let it air dry or you can spray a damp makeup sponge and pat your face with it.
The great thing about makeup is that you can play around with techniques and see what works best for you!
Don't Touch Your Face!
This is serious. Stop touching your face! Every time you touch your face, you are spreading germs and oils and dirt on your face. This can cause breakouts and wipe off your makeup. And that's no good! Get in the habit of keeping your hands and fingers away from your face. Put your makeup on and leave it be. No more wiping. No more resting your chin on your hand. No more rubbing your eyes. Leave your face be. Please. =)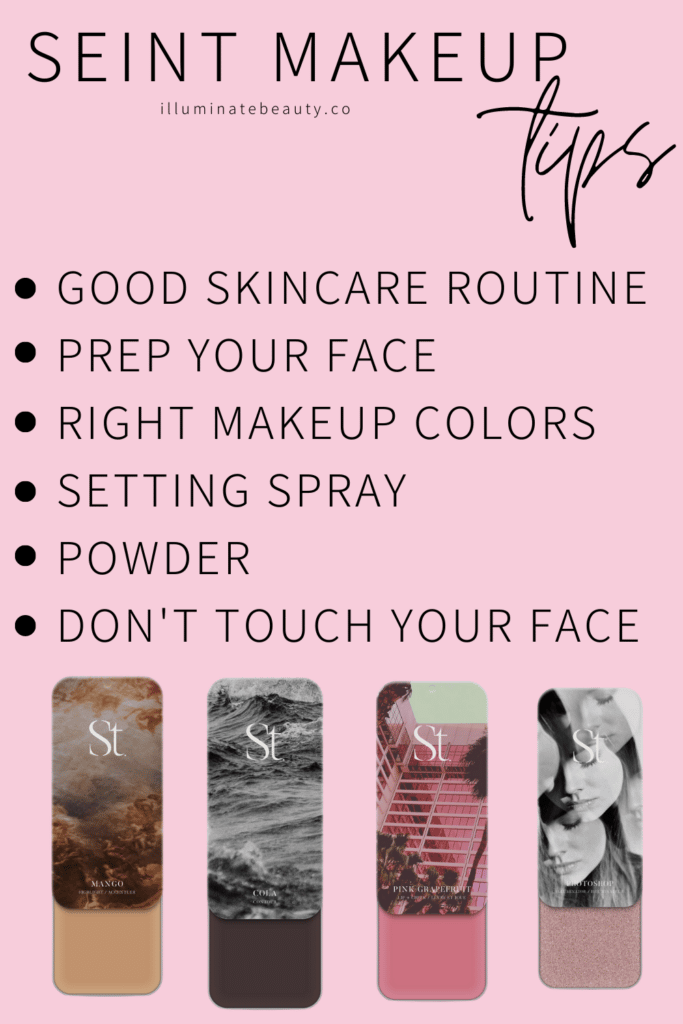 If you have trouble with your makeup sliding off, then try those tips on how to get Seint makeup to last all day! It's trial and error but you're bound to find something that works well for you! Good luck =)
Here are other blogposts you might like: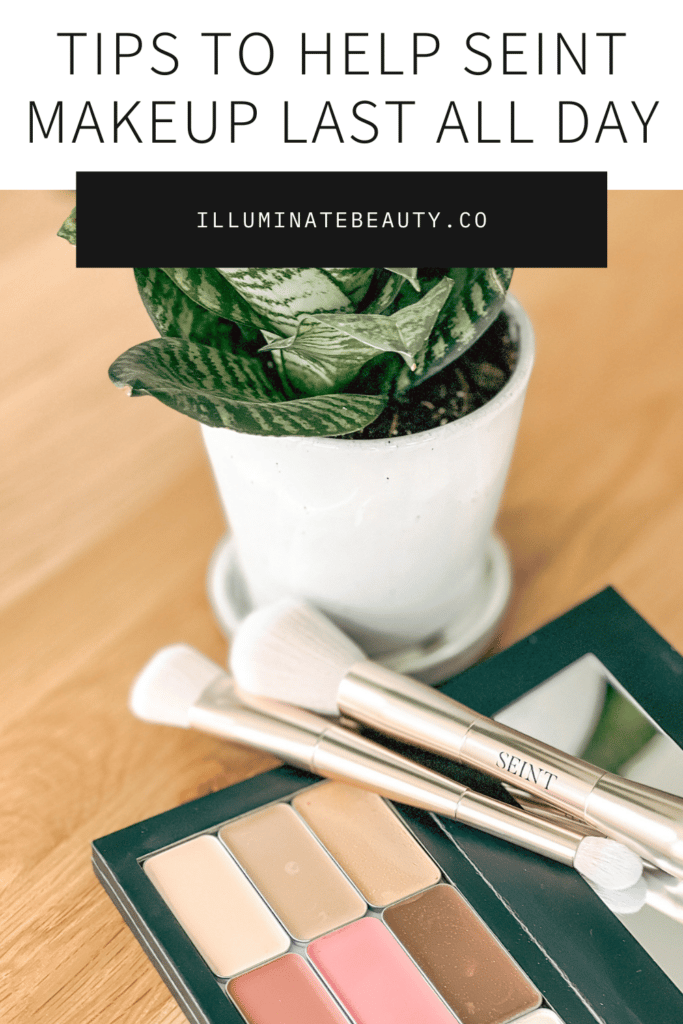 *This post contains affiliate links. If you choose to purchase an item featured in this post, I get a small portion from the sale. Thank you! It does not affect you at all.