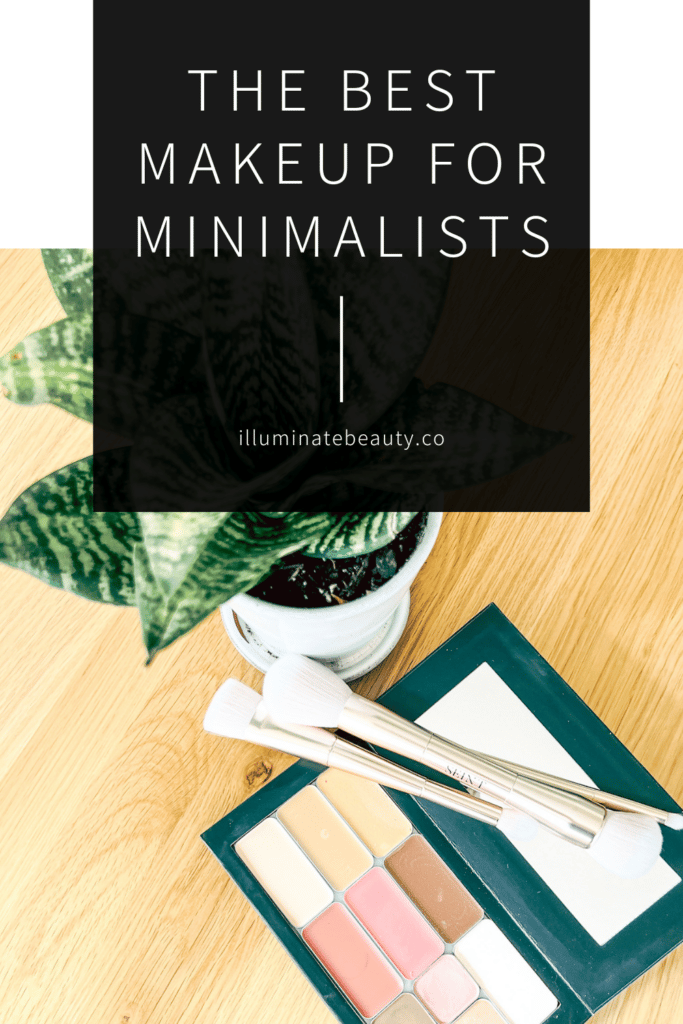 When you want to simplify your life, you want to simplify all aspects…and that includes your beauty routine! Get rid of all those bottles and tubes and palettes of products and just use what you need! You don't have to sacrifice beauty when you want to cut back on the clutter. You can be beautiful and have a simple life! Would you believe me if I told you that you only need 1 compact for your entire face? I'll show you!
Your Daily Beauty Routine
I am a firm believer that you feel much better about yourself when you take time to get ready every day…even if you're not going anywhere! Take time for your beauty routine, whether it's a simple makeup look or a full coverage look. Your daily beauty routine is important and just because you want to simplify your life doesn't mean you have to sacrifice that beauty. When you feel good, you do good!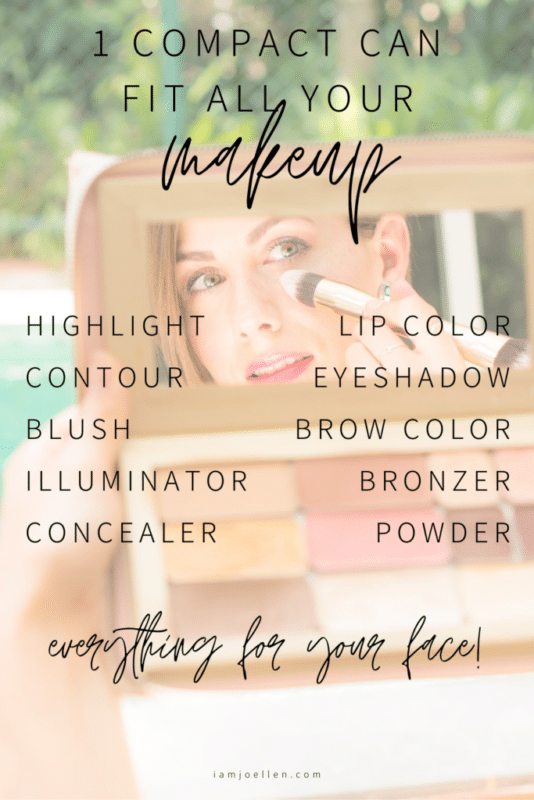 1 Compact for Your Entire Face
Usually when you think of a makeup compact, you think of just your foundation and a mirror or a prebuilt eyeshadow palette. But you can customize your own makeup compact to have ALL THE THINGS YOU NEED! What does 1 compact hold? It will hold everything (minus mascara)! That is pretty amazing!
All you need is 1 compact for your entire face! Your custom compact can hold your foundation (highlight), contour, concealer, blush, illuminator, eyeshadow, brows, lips, eyeliner, bronzer, and powder. I'm serious! 
Makeup Compact with Everything
Wouldn't it be nice to have everything in one place at your fingertips?? A makeup compact with everything will save you space and time!
If you're not a huge makeup lover, you can have a smaller custom compact. If you're a big makeup lover, then you can have a larger compact that fits all the things! If you're someone in between, you can customize it to your liking. But the awesome thing is that everything you need for your beauty routine will fit into 1 compact!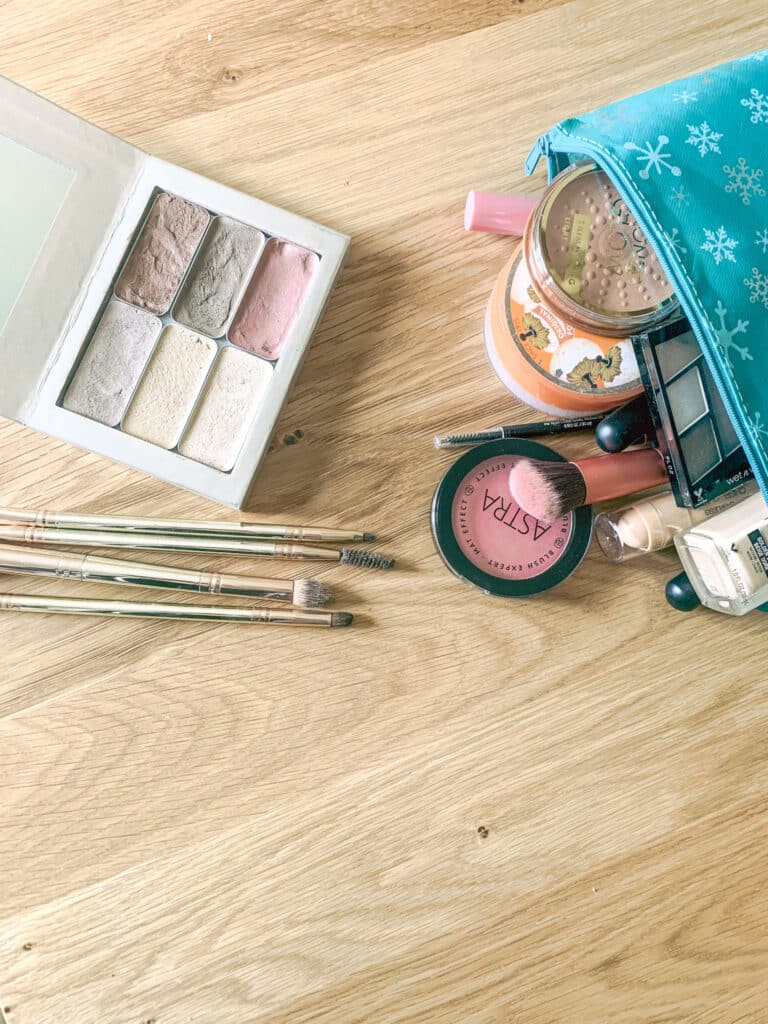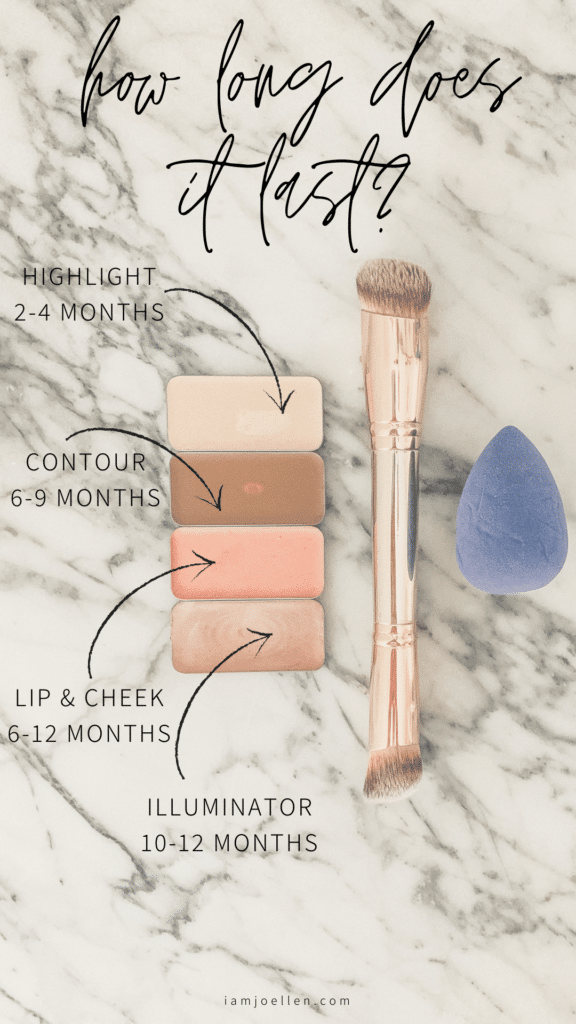 All in One Compact Makeup
Are you ready to simplify your makeup routine? Then here's how to build your own all in one compact of custom makeup:
Color Match Quiz– this is a quick way to get a general idea of what makeup colors will be best for you.
Color Match Survey– if you want personalized makeup help, then you can fill out the Seint makeup survey and I will personally give you recommendations that will look great on you based on your needs and preferences.
Color Match Guide– if you want to color match yourself, then scroll through the Seint Color Match Guide so you can see what colors will look great on you.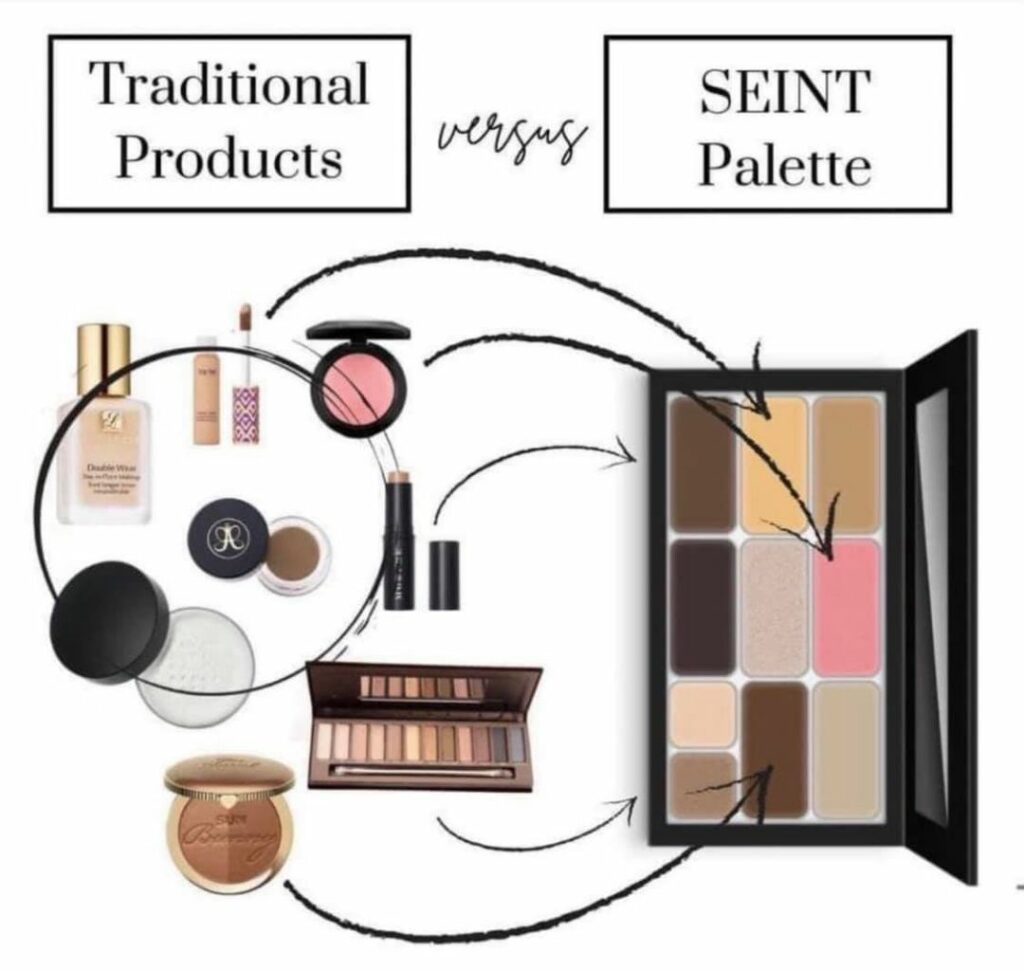 Full Face Makeup Compact
Whether you want a full face or just a simple touch of makeup, you can create your own look with the all in one compact. You can have your basic needs met in the Palette 4 or everything you want and more in the Palette 27….and anything in between!
Custom Compact
Say goodbye to those prebuilt palettes where you waste colors that you don't like or need. Say hello to a completely custom compact just for you! Build a compact with the shades you want and need. Build a compact with your personal custom colors!
Each makeup single is tin and each compact is magnetic so you can mix and match and switch things around and replace as needed. When you run out of one of your shades, just replace it as needed!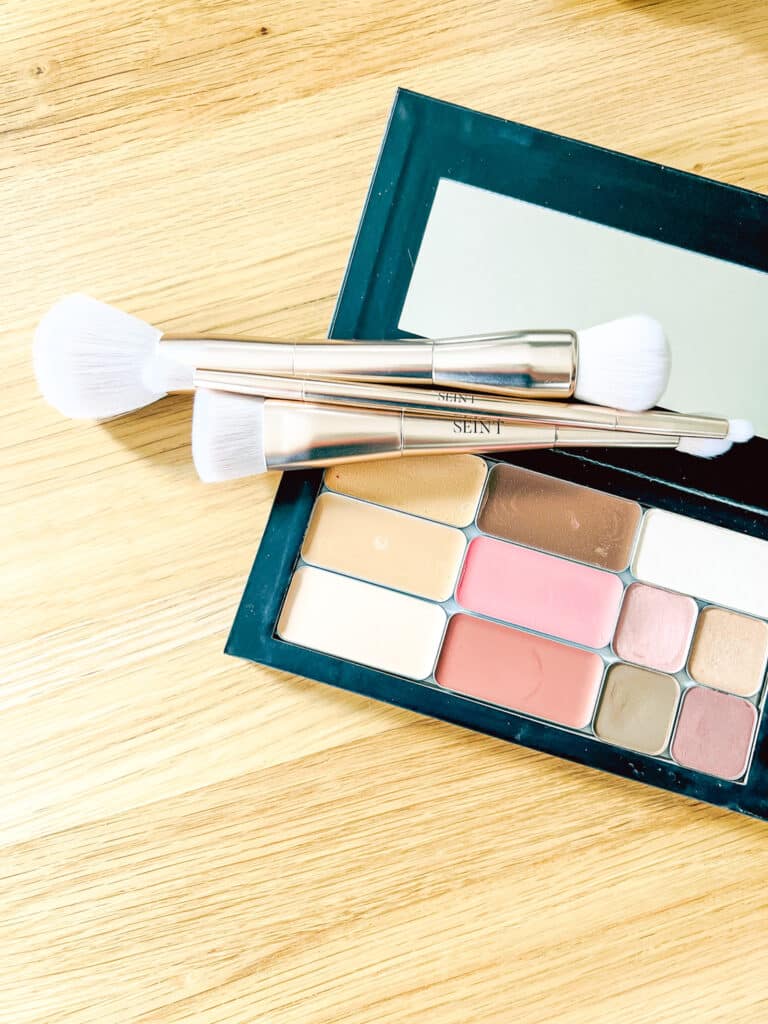 Individual Makeup Tins
Each individual makeup tin is $12-$16. They can last from 3-12+ months. There are a range of makeup products: highlight (foundation), contour, lip & cheek, illuminator, bronzer, eyeshadow, powder, and eyeliner. The makeup is cruelty free, paraben free, and gluten free.
Say goodbye to your makeup clutter! Say hello to 1 compact for your entire face! Simplify your life and simplify your beauty routine!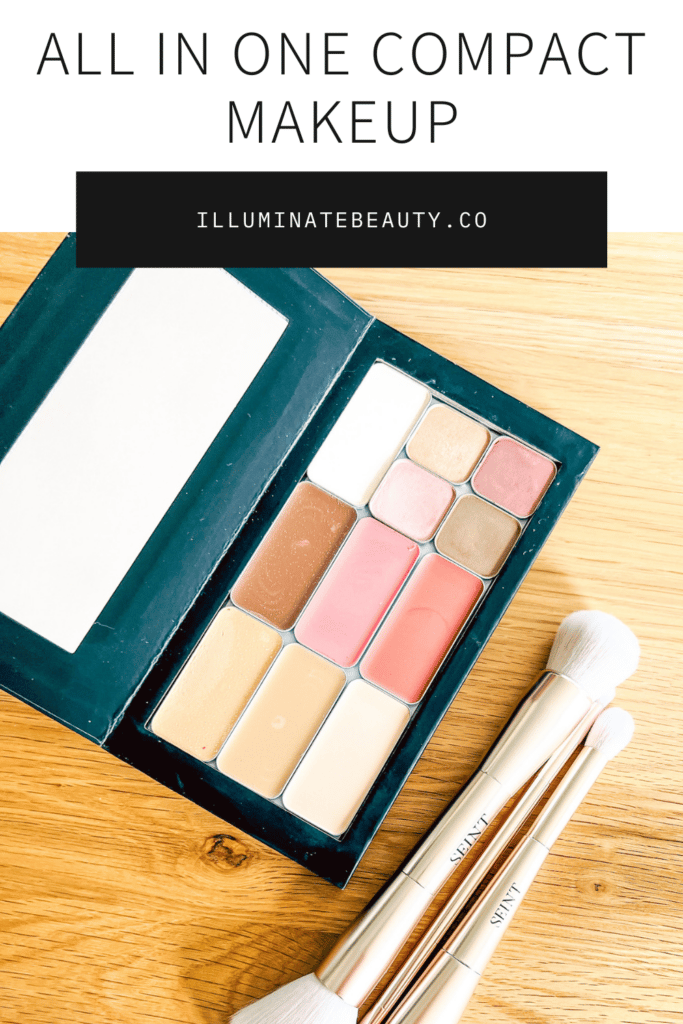 *This post contains affiliate links. If you choose to purchase an item featured, I receive a small portion from the sale. Thank you! It does not affect you at all.