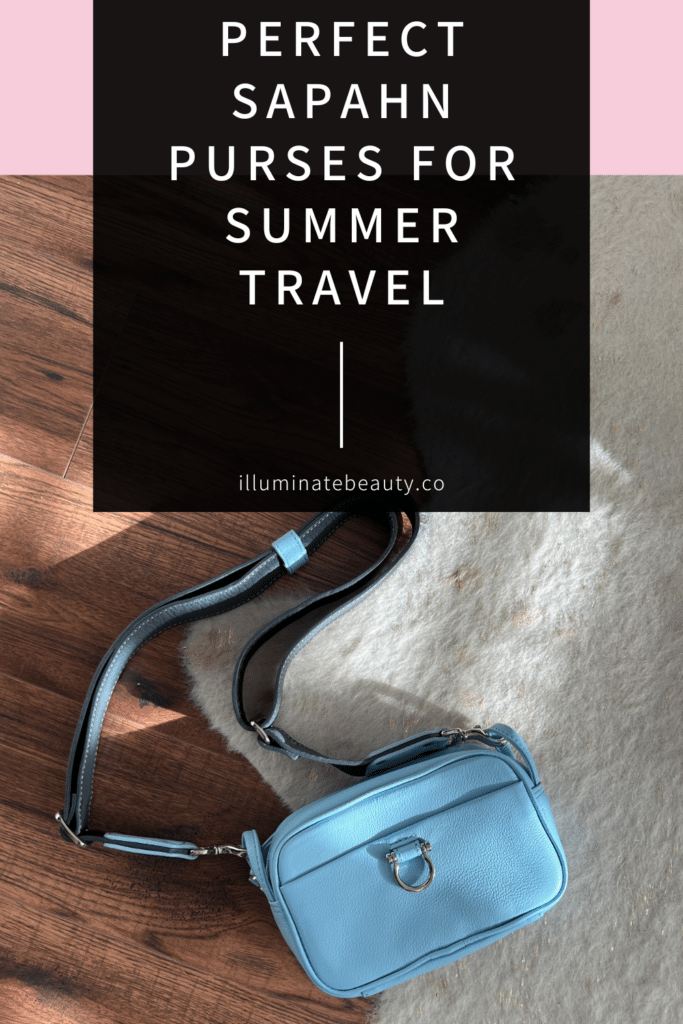 If you have plans to travel for summer, then you have got to invest in a great bag! Your bag can make or break your look! You want to invest in one that will work hard for you: it's versatile, it's functional, it's stylish, it's comfortable. Here are the perfect Sapahn purses for summer travel that you will love!
What Makes Sapahn Bags So Good?
Here are a few reasons why Sapahn bags are amazing:
They are handmade in Thailand.
They are made from leather.
Their hardware (zippers and buckles) is incredible quality.
Each bag is versatile, giving you more bang for your buck.
The quality is top notch, giving you a purse that will last for years!
They are all beautiful!
Are Sapahn Purses Worth It?
Are Sapahn bags worth the money? I absolutely think so! I am a firm believer of quality over quantity. I think it's best to save your money and buy better products that cost more than to have a ton of so-so products that are cheaper. Read my Sapahn review to see the bags I have and love.
Sapahn bags will last you for years! Leather gets better with age so your purse will be your side kick through many of life's experiences.
The Best Purses for Traveling
Sapahn has so many great styles and colors to choose from! Their styles range from wallet to crossbody to backpack to everything in between. There is a size and function for your perfect need.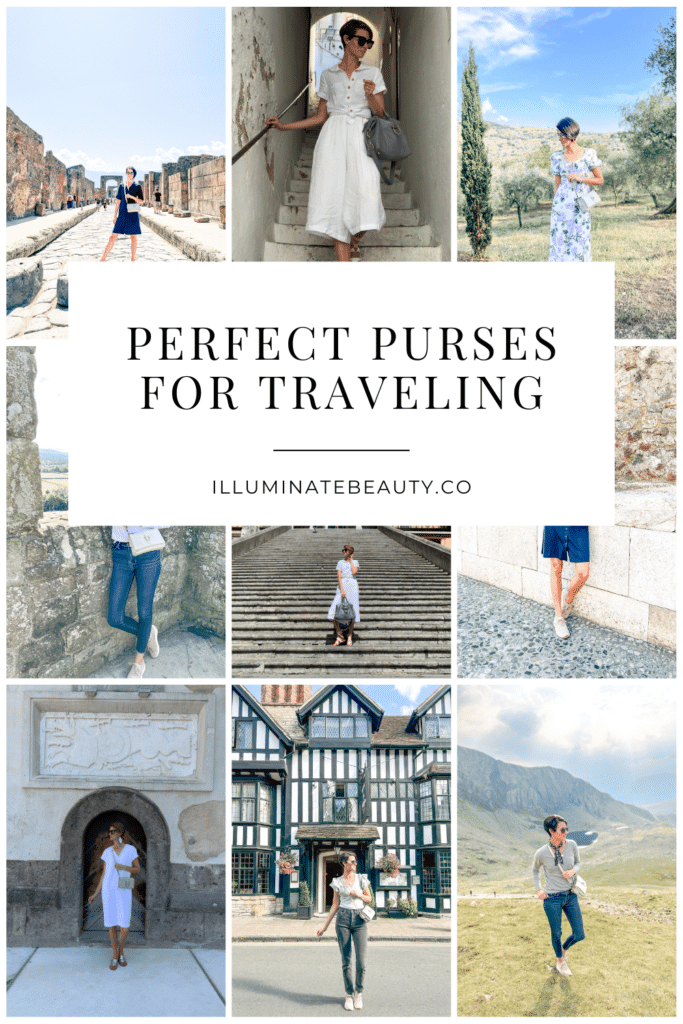 Sapahn Wallet
If you need a good wallet for traveling, then here are some great Sapahn wallet options that will fit everything you need:
Parker Deluxe Wristlet– This wallet is more than a wallet. It can also hold your phone and passport. It works great as a wallet or a clutch or wristlet.
Winnie Jo XL Wallet– This is a bit bigger than the Paker Deluxe Wristlet and can be worn in all the same ways!
Ciara Crossbody and Wallet– The Ciara has a little more structure than the Winnie Jo and a zipper closure. But it is just as versatile!
Staney Crossbody– This was my first Sapahn bag and it does so much! It's a glorified wallet because it is also a clutch, crossbody, and belt bag! It's amazing and so classy!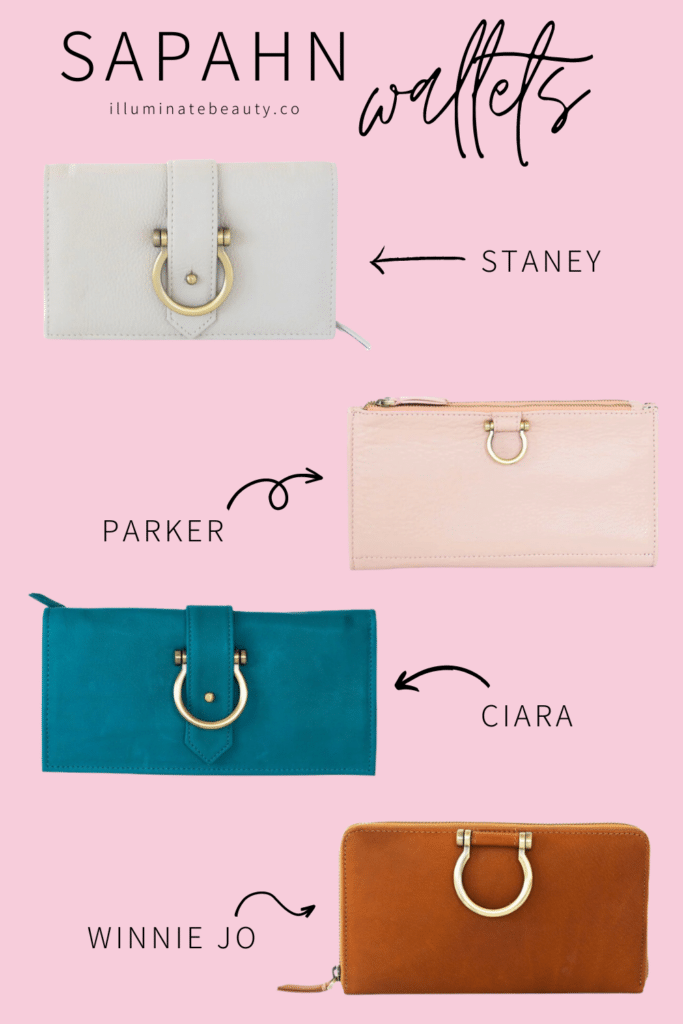 Sapahn Crossbody
A crossbody is the perfect purse for traveling!! The size makes it a great addition to any outfit and will hold everything you need for a day exploring. Here are some great Sapahn crossbody options:
Jori Crossbody– This is a great size for everyday use! It will hold the essentials and then some!
Sarah Ann– This bag does it all. It can be worn as a crossbody, shoulder bag, clutch, or belt bag! It's my personal fave and I bring it everywhere I travel.
ADA Crossbody– This is a great smaller crossbody bag that will hold all your daily essentials!
Linda Jean– I like to call this my Mary Poppin's bag. It doesn't look like it holds nearly as much as it does! It can be worn as a crossbody, shoulder bag, or hand bag.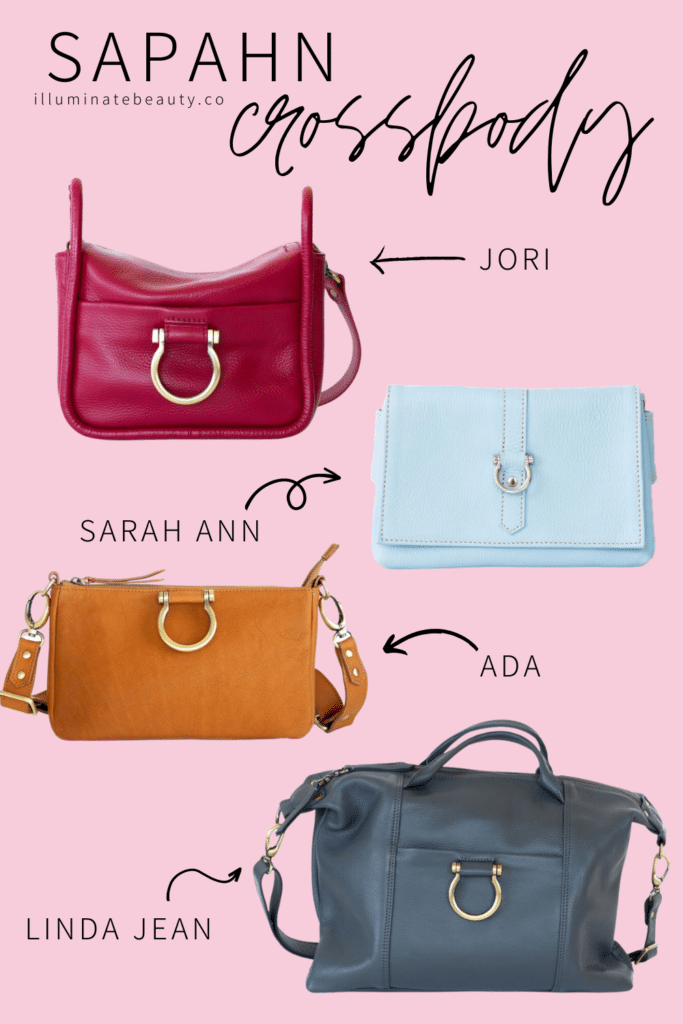 Sapahn Backpack
These backpacks are all so perfect for traveling!
Chloe Convertible Backpack– This backpack is amazing! It can be worn as a backpack, as a handbag, or as a crossbody bag. It even has a cool pocket that can attach to your suitcase, making traveling through the airport a breeze!
Amelia Backpack– This is a classic backpack, but elevated since it's made with leather and with the highest quality hardware.
Pepper Convertible Backpack– If you need a smaller backpack to hold your essentials, then this bag is for you! You can attach the straps in different ways to get the perfect look and fit you want.
Rodica Backpack Tote– Again, another backpack that can be worn in lots of different ways!!
A backpack is great for a carry on if you're flying or a travel companion if you're on a road trip. It helps keep everything you need really handy. But backpacks don't have to be frumpy. These Sapahn backpacks are functional and stylish: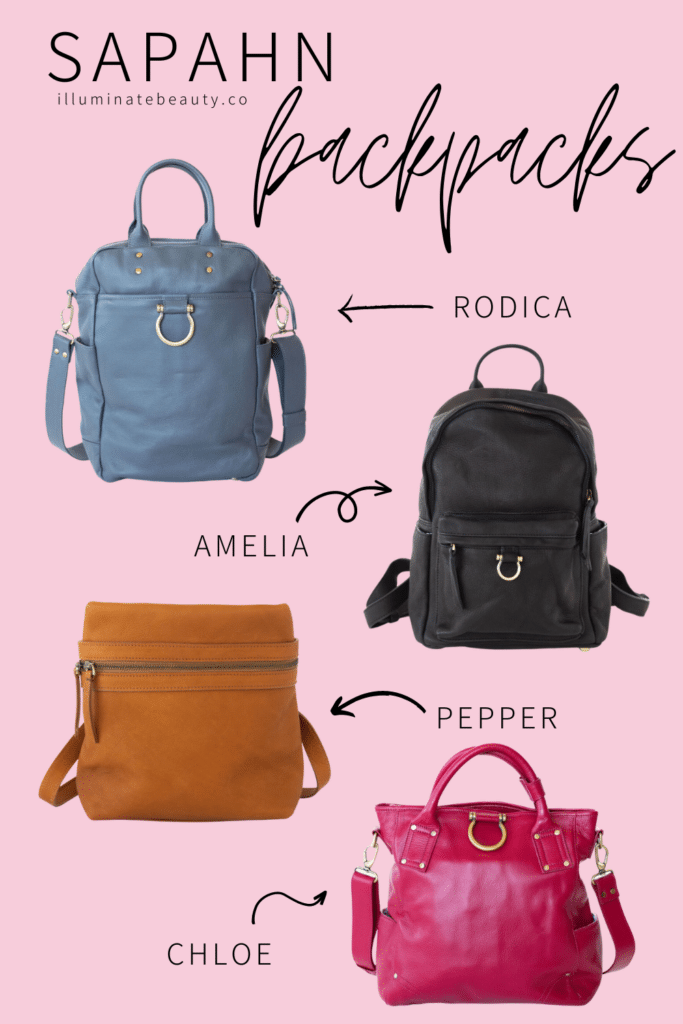 Sapahn Discount Code
Get 20% off Sapahn with this Sapahn discount code at checkout: JOELLEN20
Use my Sapahn discount code to save money so you can start your collection of Sapahn bags! Once you start, you'll have a hard time buying any other purse!
Pick one of the perfect Sapahn purses for summer travel so you look great and have all the essentials that you need as you go!

Here are other blogposts you might enjoy:
How to Get Designer Shoes For Less
5 Minute Makeup for Women Over 40
Eyeshadow Tips for Hooded Eyes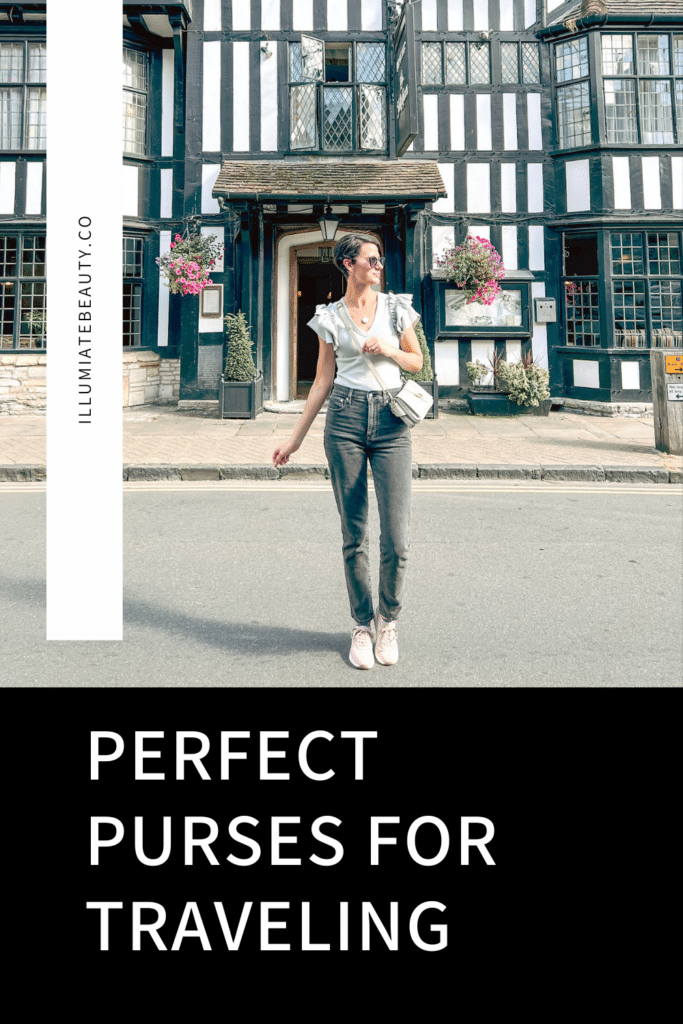 About the Author
JoEllen is a licensed aesthetician, makeup mentor, and certified John Maxwell coach, speaker, and trainer. She has been working with women for 18 years helping them look and feel confident. She loves teaching women simple beauty techniques so they can feel empowered to try it at home. She believes that when you look and feel good, you do good!
*This post contains affiliate links. If you choose to purchase an item featured in this post, I get a small portion from the sale. Thank you! It does not affect you at all.