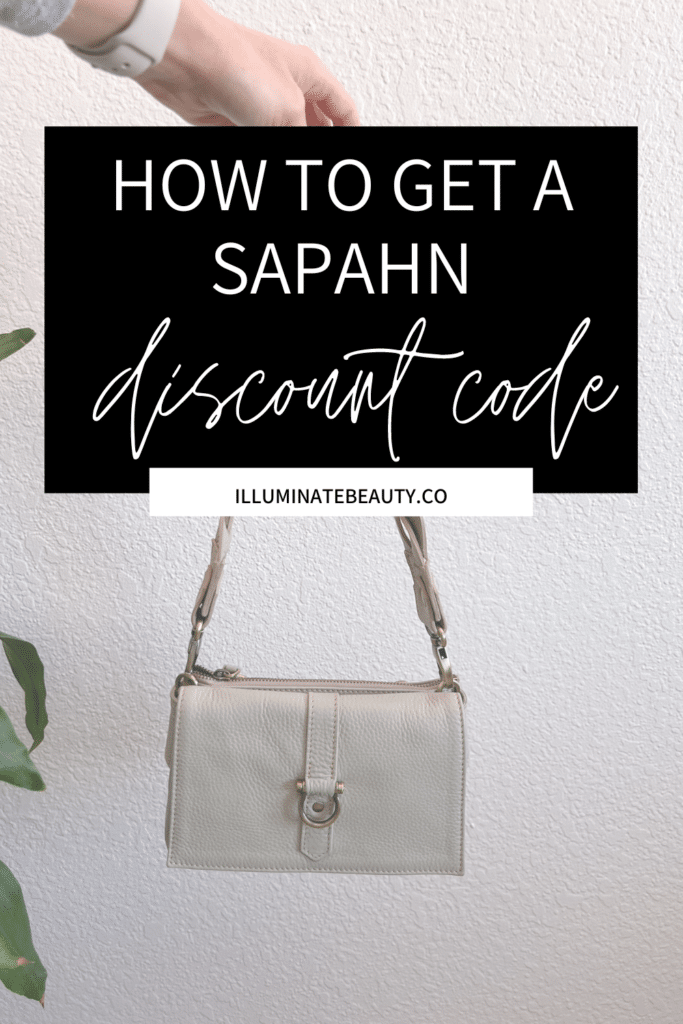 Have you had your eye on a Sapahn purse but you haven't committed to buying one yet?? Then you are in the right place! Here's how to get a Sapahn discount code so you can save money on your bag!
What is Sapahn?
Sapahn is a bag/purse company that sells a beautiful selection of handmade leather bags that come in tons of styles and colors. Not only are Sapahn bags high quality and versatile, but their mission is beautiful! This is what they say, "Sapahn, meaning bridge in Thai, is a purpose driven company that partners with highly skilled artisans in rural Thailand to bring their products to a market that would otherwise be inaccessible to them and you."
They put human rights first and give people in Thailand the opportunity to share their talents and make a living to help improve their communities. Wouldn't you rather support a brand that helps others over a huge fast fashion company that pops out products solely for profit?? I love helping others by making smarter purchases, purchases that will round out my closet and that I will get a lot of use out of.
Why Are Sapahn Bags Special?
Here are a few reasons why Sapahn bags are amazing:
They are handmade.
They are made from leather.
Their hardware is incredible quality.
Each bag is versatile, giving you more bang for your buck.
The quality is top notch, giving you a purse that will last for years!
Sapahn Discount Code
If you would like to save money on your Sapahn purchase, then make sure to use this Sapahn discount code at checkout for 20% off: JOELLEN20
Are Sapahn Purses Worth It?
Are Sapahn bags worth the money? I absolutely think so! I am a firm believer of quality over quantity. I think it's best to save your money and buy better products that cost more than to have a ton of so-so products that are cheaper.
Sapahn bags will last you for years! Leather gets better with age so your purse will be your side kick through many of life's experiences.
My Sapahn Bag Review
I personally LOVE Sapahn bags! I love their mission, I love their brand, I love their purses! I have several bags and I love each of them for different reasons. Here is my personal collection:
Use my Sapahn discount code to save money so you can start your collection of Sapahn bags! Once you start, you'll have a hard time buying any other purse!

Here are other blogposts you might enjoy:
How to Get Designer Shoes For Less
5 Minute Makeup for Women Over 40
Eyeshadow Tips for Hooded Eyes
*This post contains affiliate links. If you choose to purchase an item featured in this post, I get a small portion from the sale. Thank you! It does not affect you at all.