Do you use Seint makeup? If you're having troubles with your makeup applying, then here are 3 tips for better Seint makeup application! They're simple things that can make a big difference in how the makeup goes on and stays all day!
3 Tips for Better Seint Makeup Application
When it comes to having a great makeup application, there are a few tricks. There's a lot of trial and error in beauty. Sometimes you have to try a few things until you find the perfect way to apply your makeup for your needs and preferences. But here are 3 tips that will help you get a better Seint makeup application:
Moisturize
Exfoliate
Shave Your Face
Moisturize
A good makeup routine can only go so far. You must start with a good skin care routine! Since Seint makeup is cream based, it goes on nice and smooth. But if your skin isn't hydrated, it won't go on as well.
A simple fix for this is to moisturize your face before you apply your makeup. My very favorite moisturizer is this the Seint Creme. It heals and soothes your skin like nothing else!
But the key with applying moisturizer is to let it soak and absorb into your skin for a good 5 minutes before you apply your makeup. If you out your makeup on right after your moisturizer, it might just slip right off! And you don't want that! So be patient and let it really get into your pores before applying your highlight and contour. Apply your moisturizer and then do your eye makeup while you wait.
Best Moisturizer for Seint Makeup
Not all moisturizers are created equal and not all moisturizers work well with Seint makeup. You can read more about the best moisturizer for Seint makeup, but here are some tried and true moisturizers that work great with cream makeup: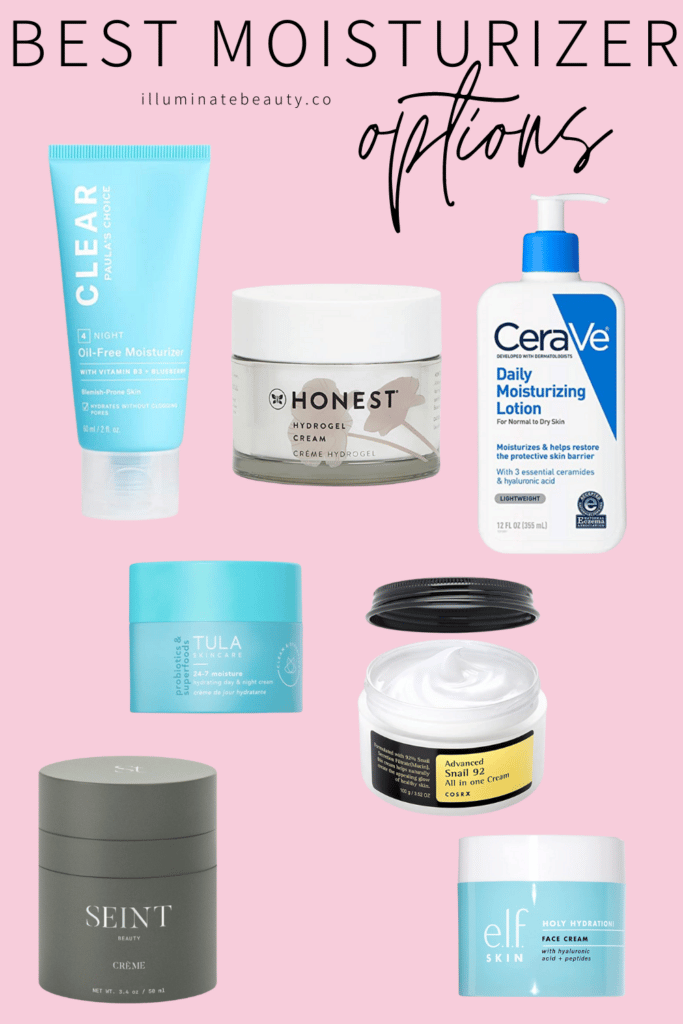 Best Sunscreen for Seint Makeup
When it comes to moisturizing and using sunscreen before applying your makeup, you don't necessarily have to do both. Sunscreen can act as a great moisturizer. You can read more about the best sunscreen for Seint makeup, but here are some sunscreens that work really well with cream makeup: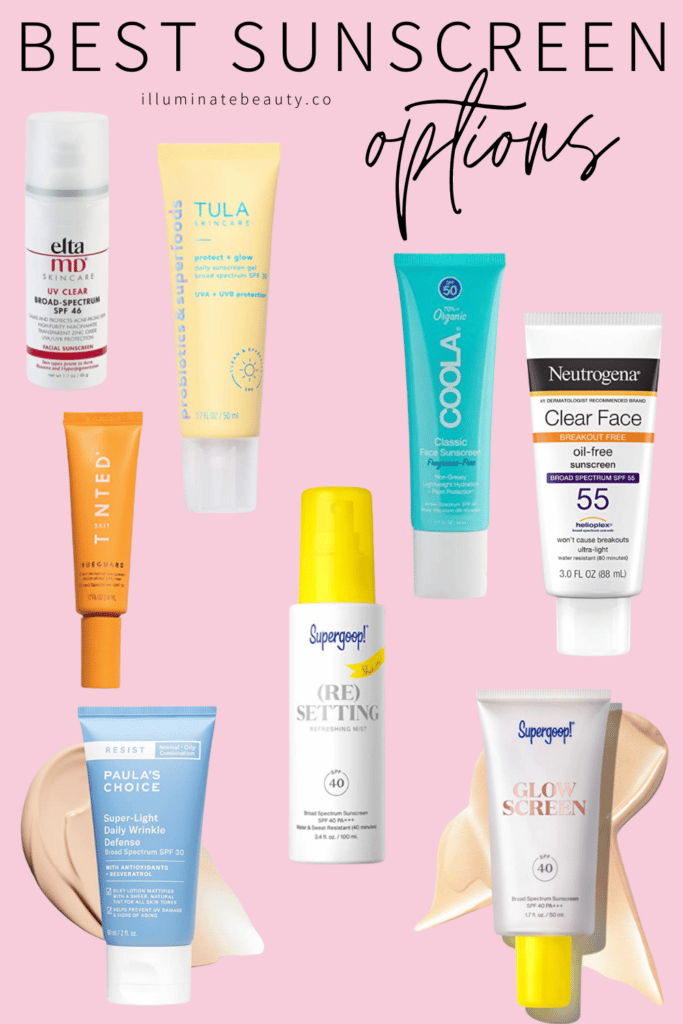 Best Primer for Seint Makeup
Also in the moisturizing category is primer! Primer can be a great way to prep your face before you apply your makeup. You can learn more about the best primer for Seint makeup, but here are some great ones to try: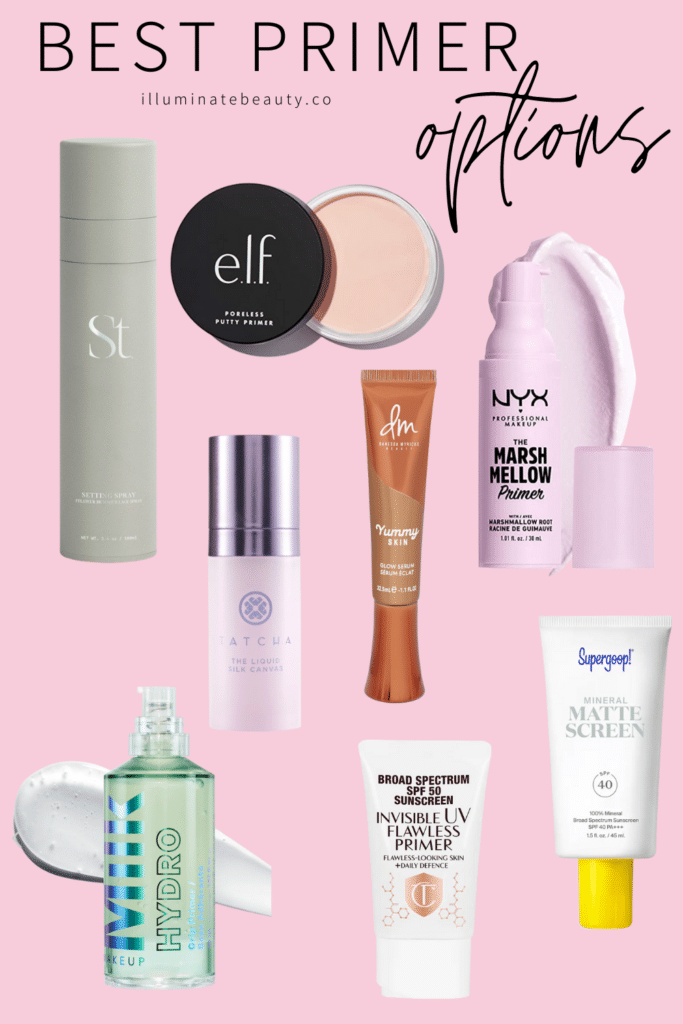 Exfoliate
Do you notice texture on your face? Does it feel a little rough?? This is dead skin cells and product buildup. But that's ok, everyone has that! Any easy way to get smoother skin is to exfoliate!
You should be cleansing, toning, and moisturizing your face daily, but also add in exfoliator into your routine 1-2 times a week. Using an exfoliator is a great way to slough off the dead skin cells and get a nice smooth surface. You'll love how it makes your face feel! Check out my top 4 exfoliators!
Shave Your Face
Now hear me out on this one. You might be thinking that shaving your face is only for men, but women can do it too! Everyone has peach fuzz on their face…some more than others. And that peach fuzz can get in the way of a nice makeup application.
An easy way to remove the peach fuzz is to use a facial razor. I love the disposable Tinkle razors or this cool battery operated razor. Lightly move it in the direction of the hair growth all over your face. You'll be amazed at how much hair it grabs! And you'll love how incredibly smooth is makes your skin feel!
Not only will shaving your face help you with a better Seint makeup application, but it will also help your skin care absorb better into your skin. And it's also a form of exfoliating. Win win!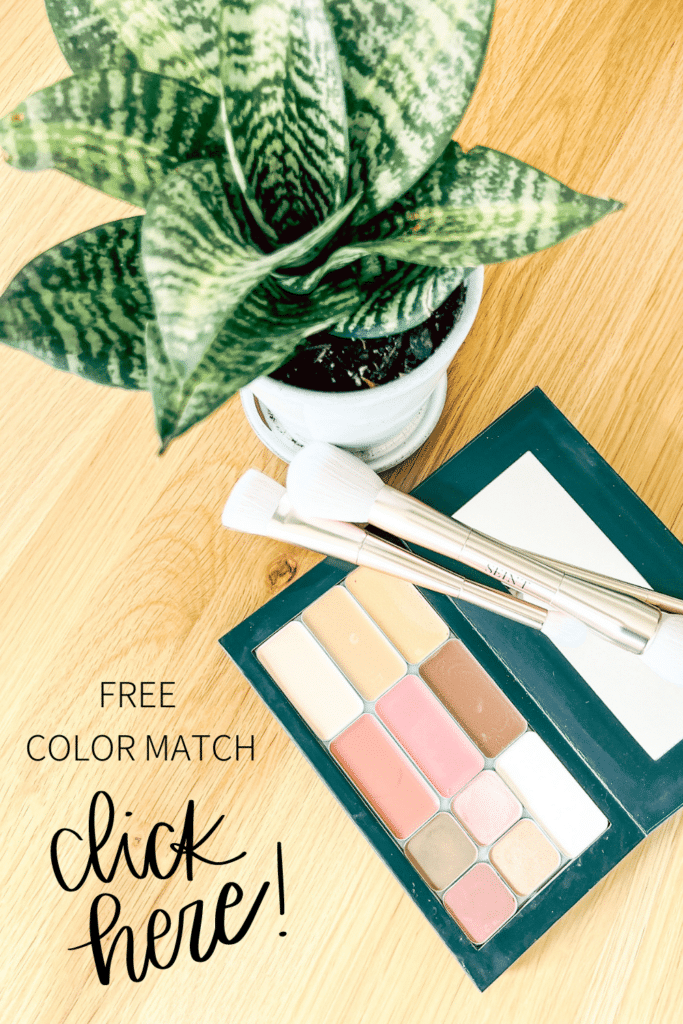 How to Soften Seint Makeup
And here's one bonus tip…Since Seint makeup is cream, it can get a little harder in the colder months. This is normal and also totally doable! Here's a little trick if you're noticing that your cream makeup is getting a little hard to apply and blend: simply take a blow dryer and blow just a few inches above the makeup for a few seconds. This will heat the makeup up and make it nice and creamy to apply! It works like a charm =)
So, try tout hose 3 tips for better Seint makeup application and see how you like them!
You can read about more Seint makeup troubleshooting tips.

Here are other blogposts you might enjoy:
How to Color Match Yourself with Seint Makeup
How to Look Younger with Makeup for Women over 40
Eyeshadow Tips for Hooded Eyes

About the Author
JoEllen is a licensed aesthetician, certified makeup artist, and certified John Maxwell coach, speaker, and trainer. She has been working with women for 18 years helping them look and feel confident. She loves teaching women simple beauty techniques so they can feel empowered to try it at home. She believes that when you look and feel good, you do good!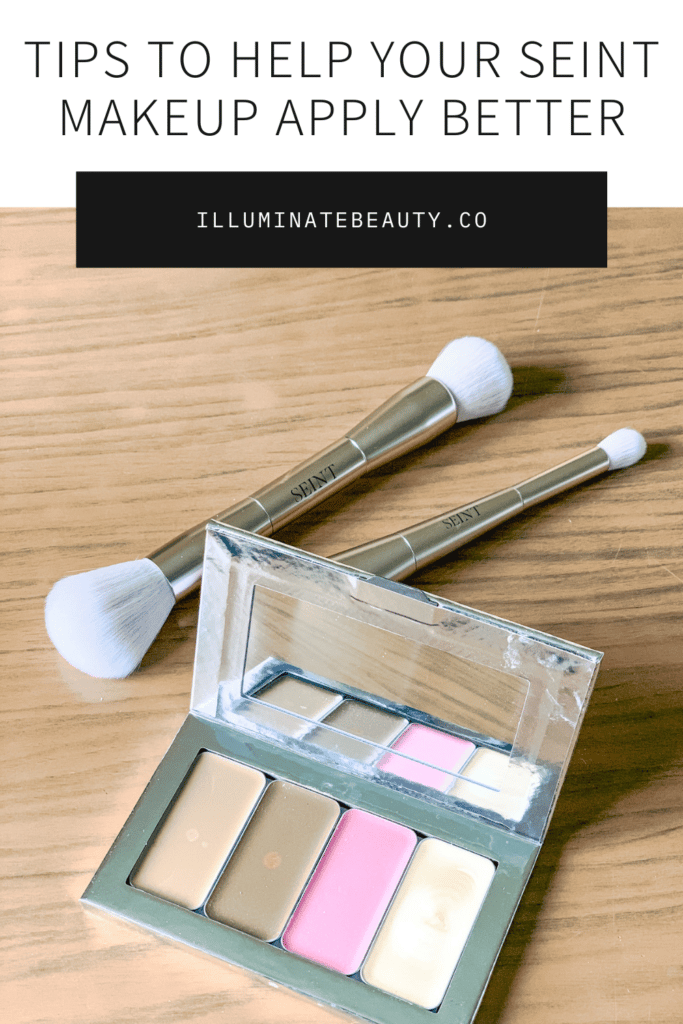 *This post contains affiliate links. If you choose to purchase an item featured in it, I get a small portion from the sale. Thank you! It does not affect you at all.