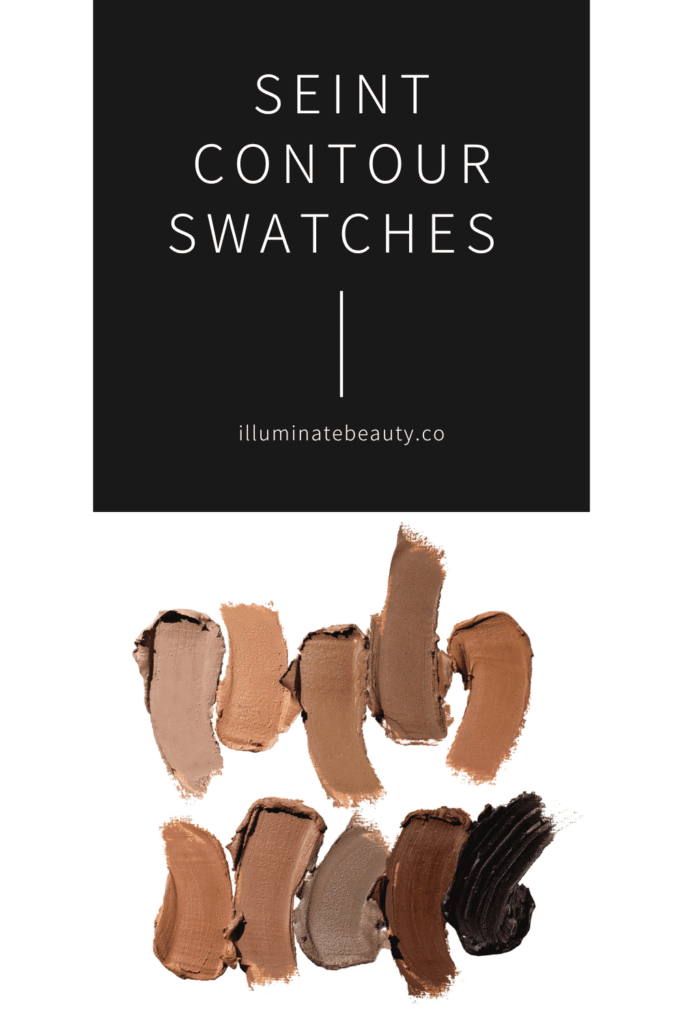 It can be hard knowing what makeup colors to buy online when you can't see them in person. I get it! So, I've compiled some Seint contour swatches to guide you in knowing what shade will look great on you!
What is Contour?
Contour is my absolute favorite step in. my makeup routine! Most of us are taught to apply foundation to even out your skin tone and call it good. But adding one shade on your entire face makes you look flat and lifeless. Contour helps bring back that life onto your face!
Contour adds shapes, shadow, and dimension to your face. Our face naturally has shadows and shape. But when we apply foundation all over, we erase them. Contour adds it all back on. Contour helps you look more youthful and more alive!
What's the Difference Between Contour and Bronzer?
Brown is brown, right? Wrong! There are so many different shades of brown and they have different purposes. Contour is an ashy brown meant to create a shadow on your face. Bronzer is a warm brown meant to create a sun-kissed glow on your face.
You can read more about the difference between bronzer and contour so you can master each step in your beauty routine.
Seint Contour Swatches
How do you know what contour shade is best for you? Here are some contour swatches so you can determine which color you should wear…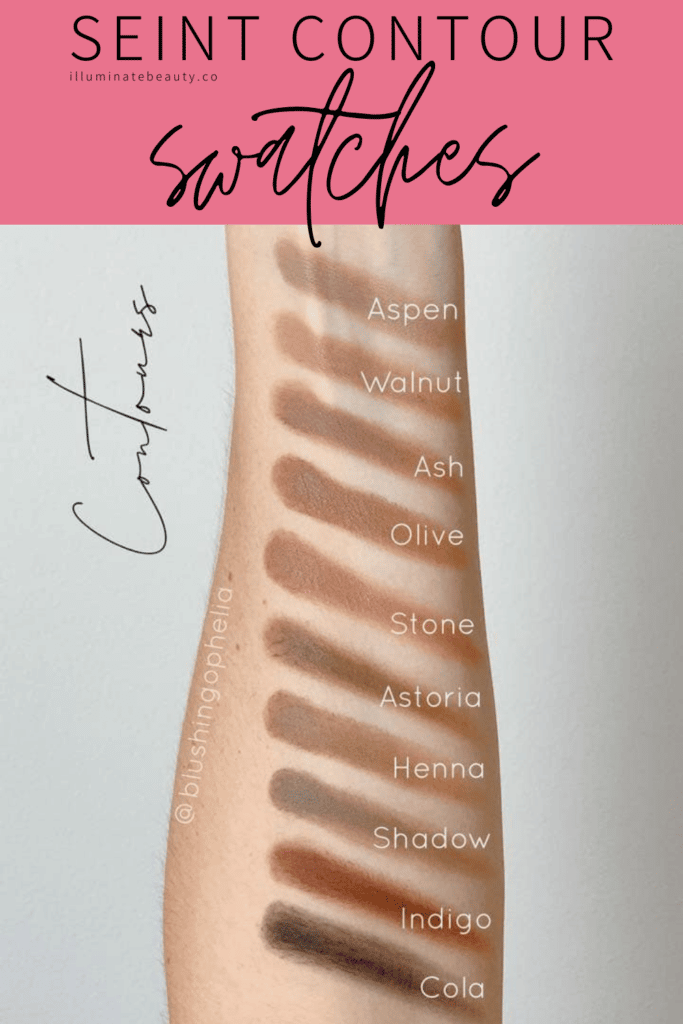 Seint Contour Colors
These are the Seint contour shades:
Here are some tips on how to choose the best contour for you:
Determine if you have light, medium, or dark skin coloring.
If you have light skin, then these will work great on you: Aspen, Walnut, Ash, Stone, Olive, Henna
If you have medium skin, then these will work great on you: Olive, Henna, Astoria, Indigo
If you have dark skin, then these will work great on you: Indigo or Cola
Cool Contours: Aspen, Ash, Henna
Warm Contours: Walnut, Stone, Olive
Neutral Contours: Astoria, Indigo
To help narrow down what contour shade to choose, look at your hair! If you have an ashy hair color, then a cooler contour would look great on you. If you have a warmer/golden hair color, then a warmer contour will look great on you.
Seint Contour Chart
Here's a cream contour chart so you can see the shades in comparison with each other: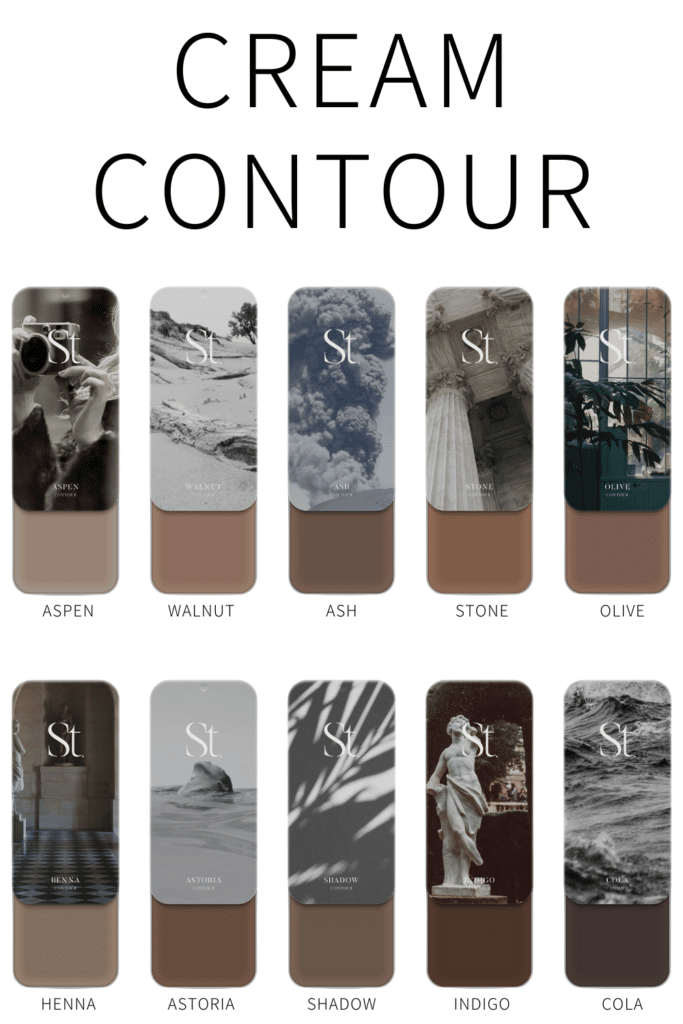 How Do You Apply Contour?
Where should you put that ashy brown on your face? Apply contour on your cheekbones to help them pop, along your forehead and hairline to give it a nice shadow, on the sides of your nose to slim and define it, and along your jawline to help them look more chiseled. You want to apply contour on your cheekbones, forehead, jawline, and nose. Make sure you have a great contour brush because it will make all the difference! These are the areas that you want to add shape.
Cheekbones- When applying contour to your cheekbones to help chisel them out, you want to find your bone in the middle of your face. Start at your hairline, follow along the bone, and end at the corner of your eye. Make sure to blend it really well so it looks like a natural shadow. Bending it upwards will help give your cheekbones that pretty lift.
Forehead- For your forehead, follow along your hairline and blend it into your hair to avoid any unnatural lines.
Jawline- Contouring along your jawline will help define that area and slim out your face. Apply contour along the jawbone and blend it down along your neck.
Nose- If you want to slim your nose, then apply contour along the sides of your nose. Make sure to blend well so you don't see any brown lines.
Are you still stumped? You can check out the Color Match Guide to direct you to know which shade will be best for you. If you still need help, then you can fill out my Seint makeup survey and I can give you personal recommendations on what colors will look great on you.
How Long Does Seint Contour Last?
It depends on how often you wear makeup and how much you like to wear. If you prefer a fuller coverage and wear makeup daily, then your contour will last about 6 months. If you prefer a lighter coverage or wear makeup less often, your contour can last 6+ months.
But if you follow my recommendation and invest in 2-3 highlights, then they will last even longer because you will be using even less product.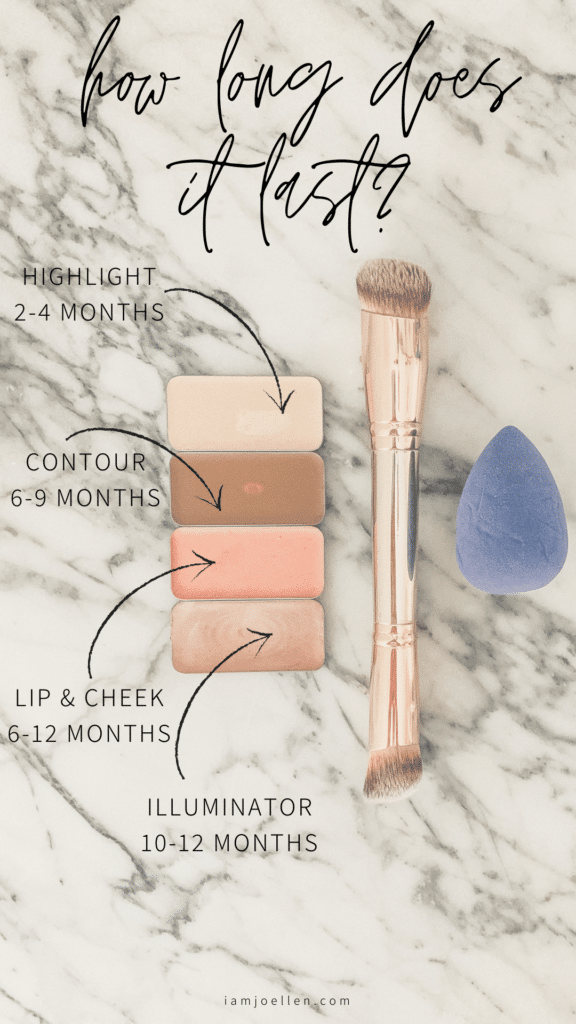 The Best Brushes for Contour
The key to a great makeup application is great makeup brushes!! Here are the best brushes for applying highlight:
Blend Brush– This brush is great for a light coverage.
Detail Brush– This is my very favorite brush!! It works great for applying highlight and contour.
Buff Brush– This brush is great for a full coverage.
IIID Brush– This is a great beginner brush as you learn how to apply iiid foundation.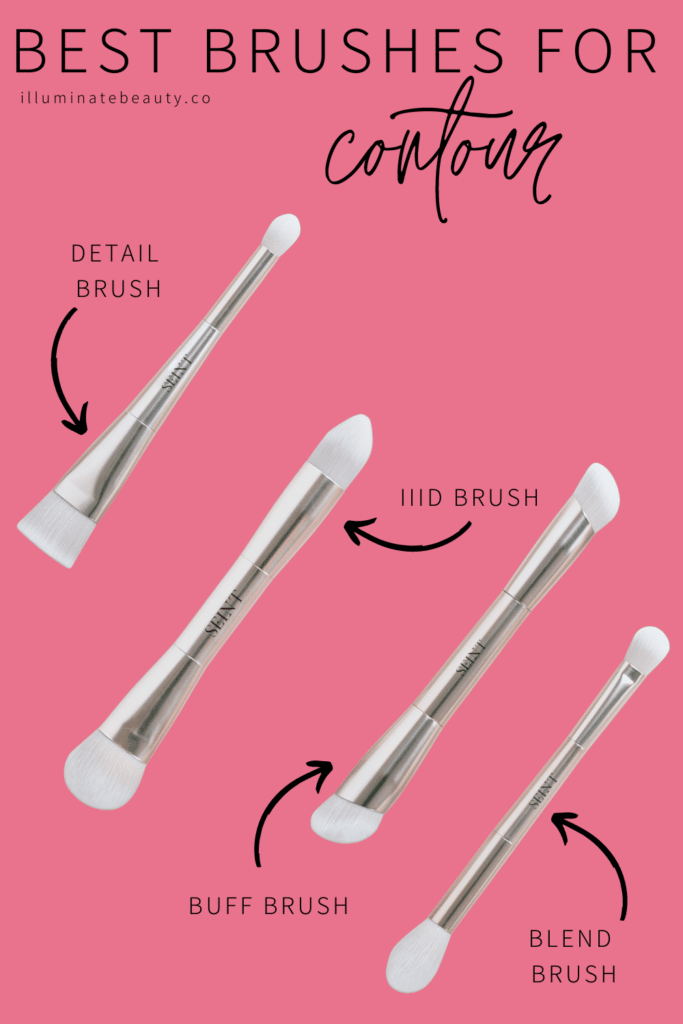 Hopefully these Seint contour swatches are helpful as you decide which colors you should invest in. If you happen to get a shade that doesn't work well for you, you have 30 days to return or exchange for a small shipping fee.
Here are other blogposts you might enjoy:
How to Color Match Yourself with Seint Makeup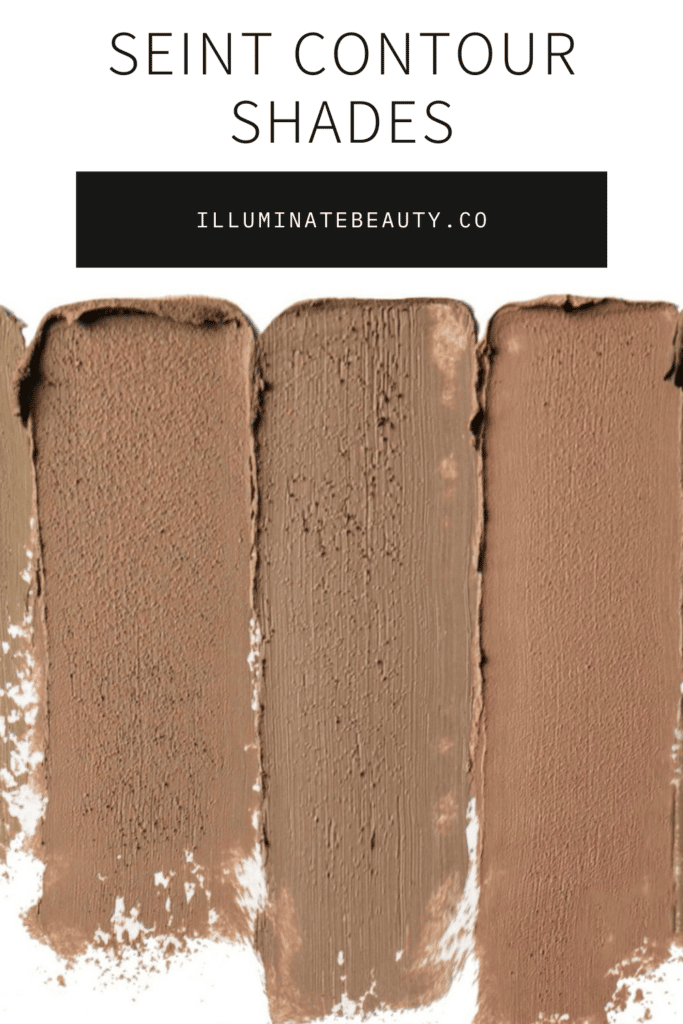 *This post contains affiliate links. If you choose to purchase an item featured in this post, I get a small portion from the sale. Thank you! It does not affect you at all.