Are you noticing changes in your body as you age? Keep reading to see how Mixhers can help with naturally curbing hot flashes and night sweats…and more!
Naturally Curbing Hot Flashes & Night Sweats
Our bodies are amazing…and kinda crazy! As we age, our bodies go through some interesting changes. And with those changes can come not so pleasant symptoms like hot flashes or night sweats.
If you're looking for a natural way to combat those hot flashes, Mixhers Herthrive is a great option! This hormone supplement claims to:
Reduce hot flashes
Balance hormones
Support energy levels
Boost mood
According to the Mixhers website, this is how it works:
"Herthrive was created to embolden women as they transition into the beautiful phase of womanhood known as menopause. The ingredients address hormone fluctuations that lead to a variety of menopausal symptoms, therefore, Herthrive eliminates the need for multiple or invasive Menopause relievers. Plus it's delicious! With proper hormonal support, menopause can truly be the most liberating and pleasurable time in a woman's life!"
You may wondering if this is too good to be true! And what in the world is in this supplement? Here are the key ingredients in Herthrive:
Maca Root Extract
Kwao Krua Root Extract
Black Cohosh Extract
Vitamin B6
Vitamin B12
Biotin
It also contains: Stevia Leaf Extract, Malic Acid, Vegetable Juice, and natural flavors.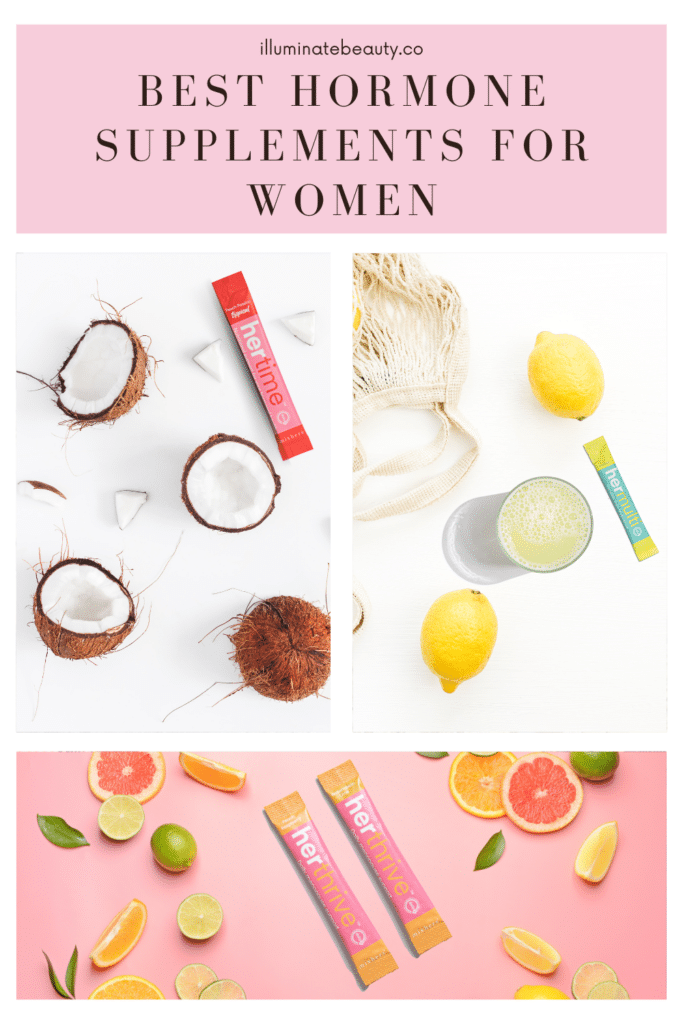 Naturally Regulating Menstrual Cycle
If you have trouble with your menstrual cycle, then Hertime is a great option! Hertime claims to:
Soothe menstrual cramps
Level mood swings
Eases bloating
Support normal cycles
According to the Mixhers website, this is how it works:
"Hertime is a nutritional supplement that helps balance hormones as it is taken daily. For women searching for PMS relief, Hertime is the most enjoyable, effective, long term solution among PMS solutions, because the ingredients nourish the root cause of hormonal imbalance through delicious and high absorption delivery, and eliminate the need for additional PMS aids. No matter the phase of your cycle, Hertime supports your health by keeping your hormones in check."
Here are the key ingredients in Hertime:
White Peony Root
Chinese Licorice
Siberian Ginseng
Dong Quai Root
Giant Kelp Leaf
An Honest Mixhers Customer Review
When I first heard about Mixhers, I was intrigued! I don't like resorting to medication if I can find a more natural alternative. And I was getting to the point where I needed to do something about my menstrual cycle. It was all over the place! Some months it was a 15 day cycle, other months it was 45, and others it was 28. It was frustrating not knowing when I would start my period. I always had to be prepared!
I started using Mixhers Hertime a year ago. I thought, what is there to lose?! So I took the plunge and gave it a go. And my cycle has been regular ever since! I can now count on when I will start instead or wondering when.
I mix Hertime with pebble ice and water in my Stanley cup (it's actually at my side as I type!) and I drink it throughout the day. I also love to mix my drink with Hermulti for added vitamins to boost my immune system and Hergreens is great for added greens in your diet! My kids absolutely LOVE MixKids. They add it to sparkling water daily and it tastes like soda!
I love all the Mixhers flavors but I have friends that don't love some. My favorite flavors are Raspberry Refresher, Juicy Peach, Strawberry Lemonade, and Coconut.
I say, give it a go…it's worth a try!
Mixhers Discount Code
If you want to give any of the Mixhers products a try, save 15% with this Mixhers discount code: JoEllenW15

Hopefully that answered your question on tips naturally curbing hot flashes and night sweats! Don't let aging get you down! Embrace your beautiful body!
Here are other blogposts you might enjoy:
How to Look Younger with Makeup
How to Color Match Yourself with Seint Makeup
Eyeshadow Tips for Hooded Eyes

About the Author
JoEllen is a licensed aesthetician, certified makeup artist, and certified John Maxwell coach, speaker, and trainer. She works with women helping them look and feel confident. She loves teaching women simple beauty techniques so they can feel empowered to try it at home. Her motto is that when you look and feel good, you do good!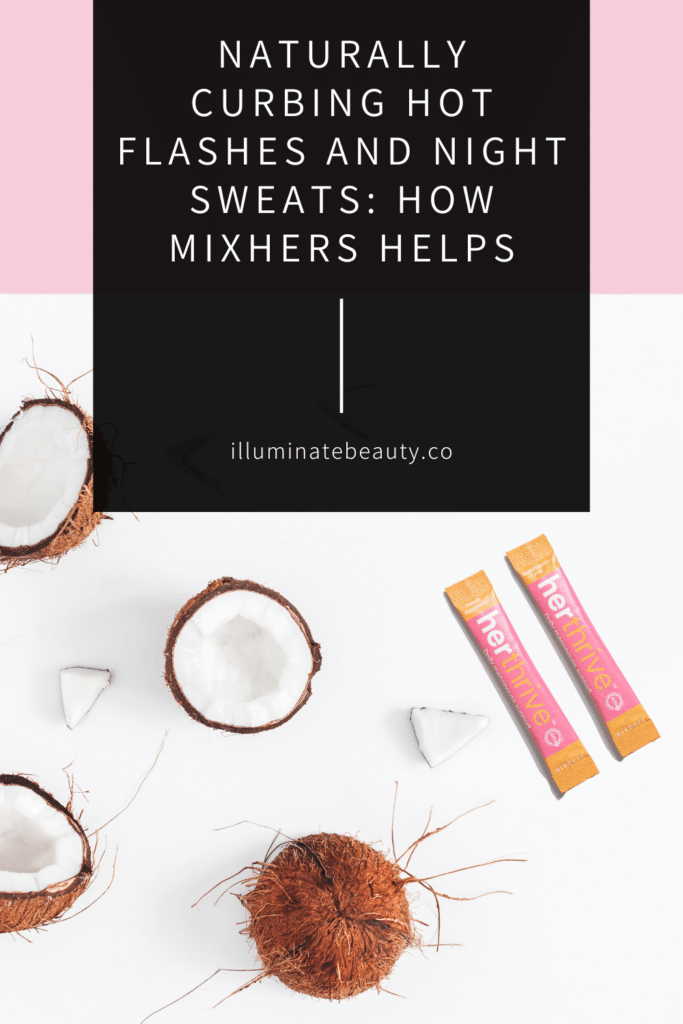 *This post contains affiliate links. If you choose to purchase an item featured in this post, I get a small portion from the sale. Thank you! It does not affect you at all.