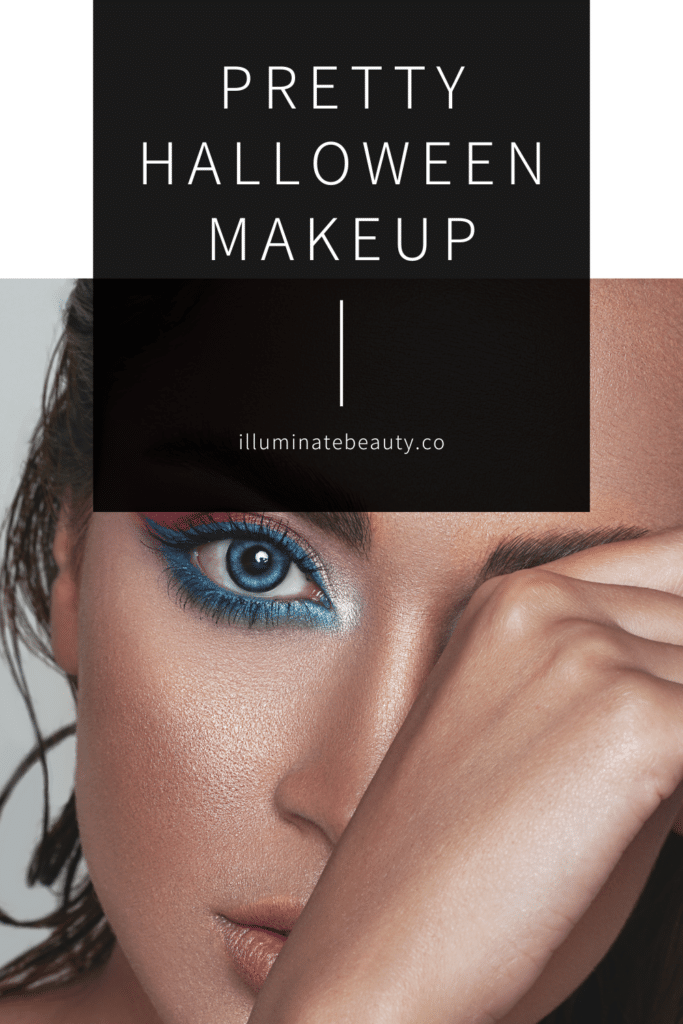 Halloween is a fun time of year! The costumes, candy, pumpkins, crisp autumn air. I personally don't love scary and creepy costumers. So here are some pretty Halloween makeup ideas that you can use as inspiration to celebrate the day.
Perfect Makeup for Halloween
In order to get a pretty Halloween makeup look, you need to start with the right tools! The right makeup products and colors makes a big difference in how you look. Here are some makeup essentials for Halloween that will help you get the look: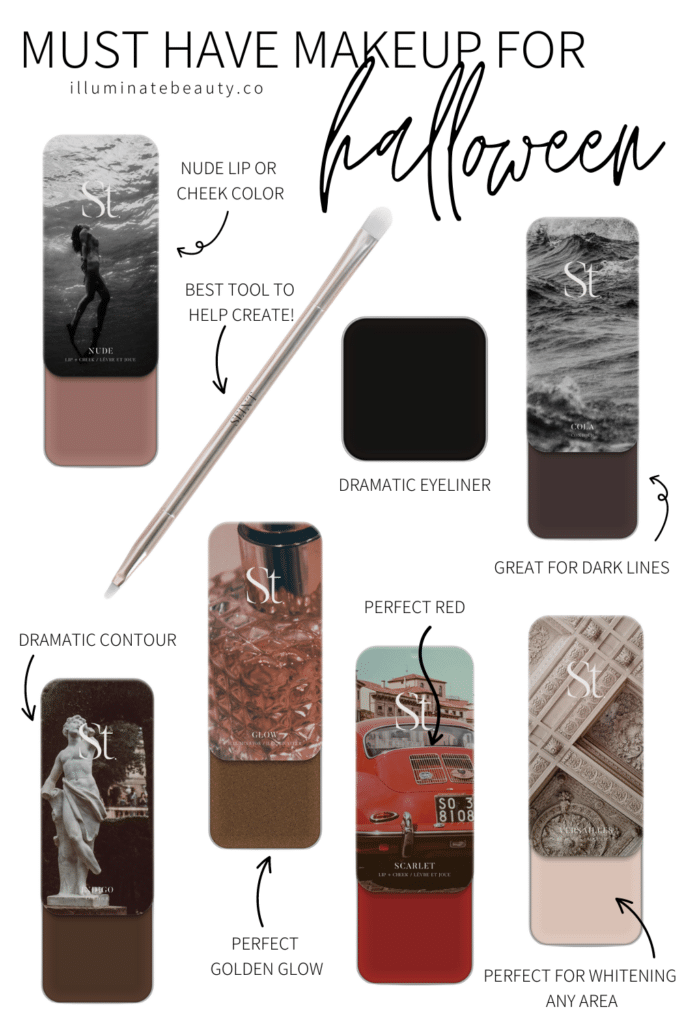 Nude Lip & Cheek: a good nude color is great for any Halloween makeup look! You can use it as blush, lipstick, or eyeshadow.
Multitasker Makeup Brush: this brush is the easiest way to apply fine lines and details!
Black Eyeliner: eyeliner is a great way to bring drama to the eyes. This cream eyeliner is really easy to work with!
Cola Contour: this is the perfect color to add dark lines to your face for a fun Halloween look.
Contour: contour is the best way to add depth, dimension, and shape to your face. It's perfect for every day and especially for Halloween!
Glow Illuminator: this illuminator is perfect for getting a pretty Halloween glow!
Red: every makeup kit needs a good red! This is a super pigmented cream makeup that is easy to work with. It works well as blush or lipstick or anything else!
White: this light cream makeup is great for adding white to your face.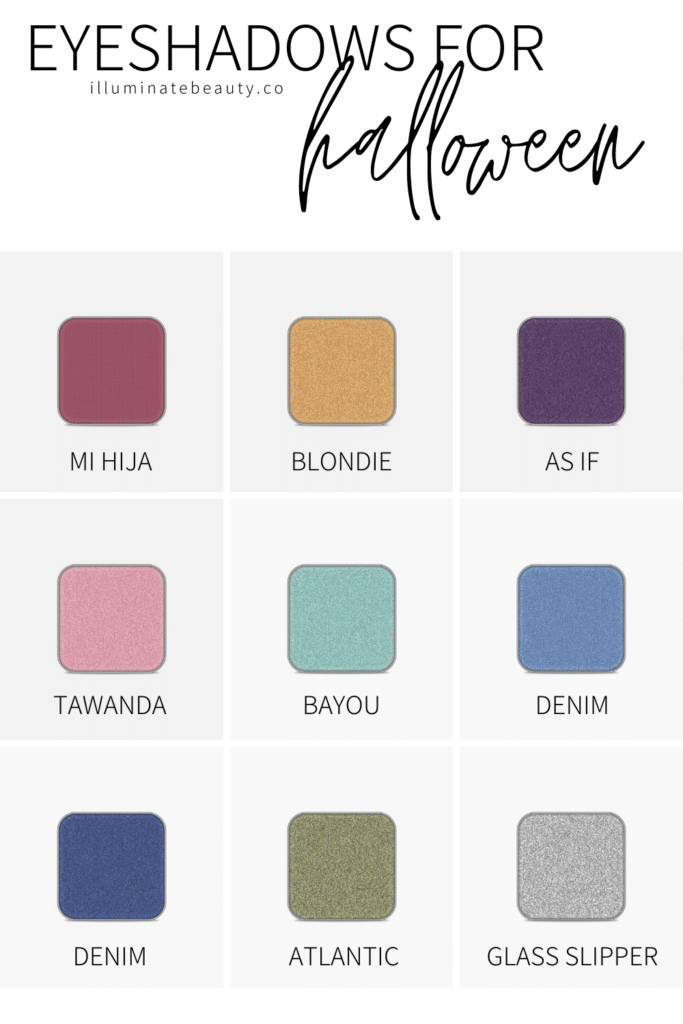 Eyeshadows are a great way to get a pretty Halloween makeup look! To get a more pigmented appearance, use setting spray on the brush and then tap into the powder eyeshadow. Press and dab the color where you want it. These colors are fun and bold and perfect for Halloween! They work great on the eyes or anywhere else on the face where you want color and drama.
Pretty Halloween Makeup Looks
Here are some fun inspiring looks that Seint Artists have created. Aren't they beautiful?! With the right tools and some imagination, you can create a pretty Halloween makeup look! Say goodbye to the gore and hello to gorgeous!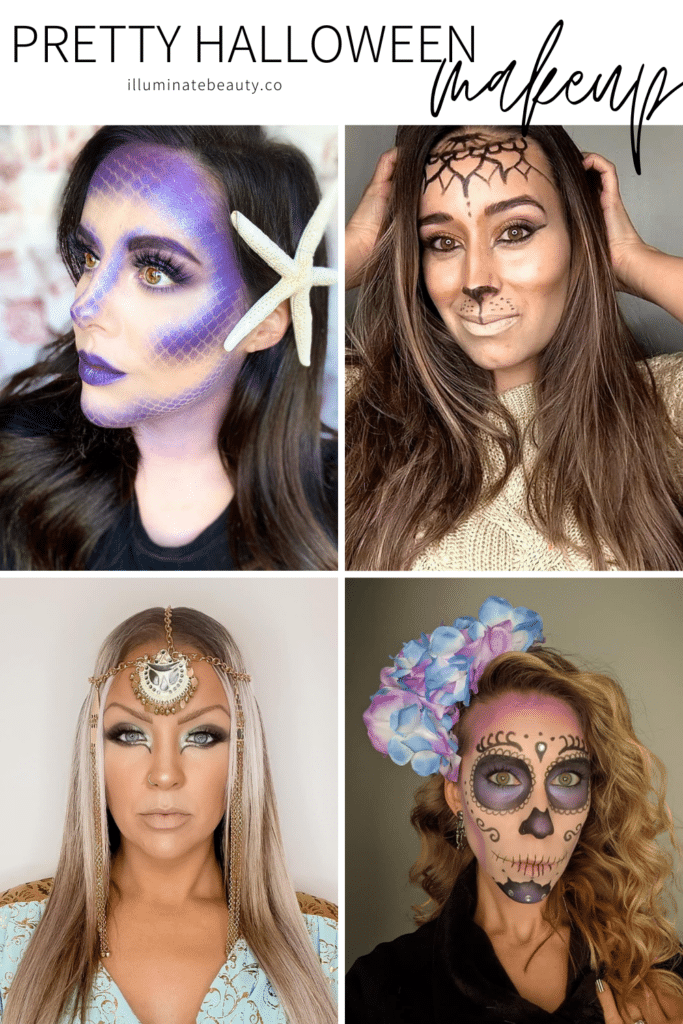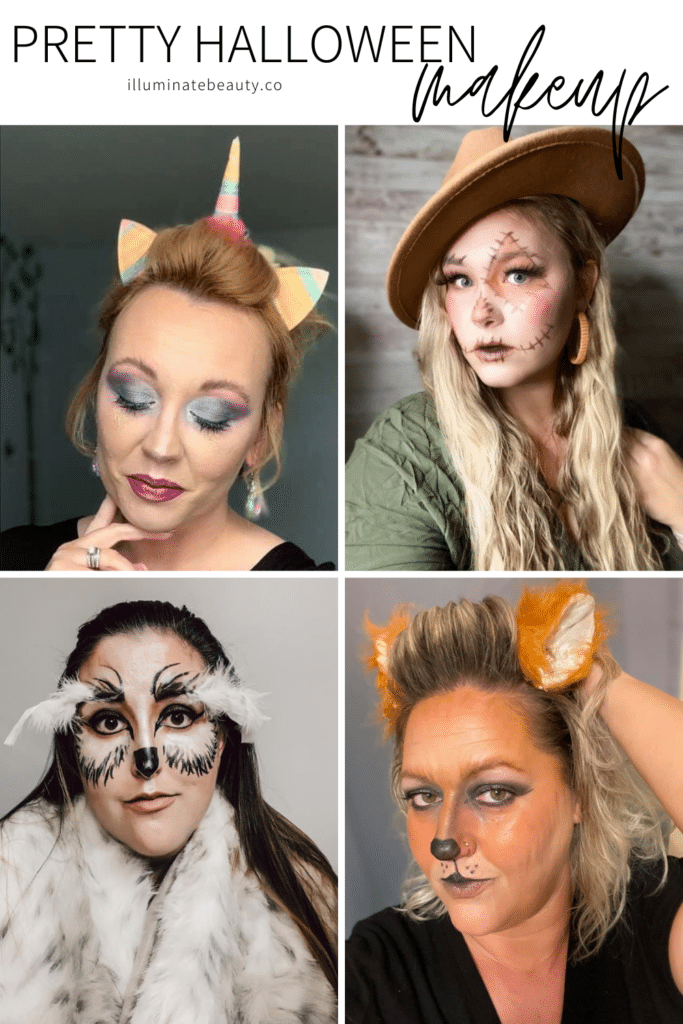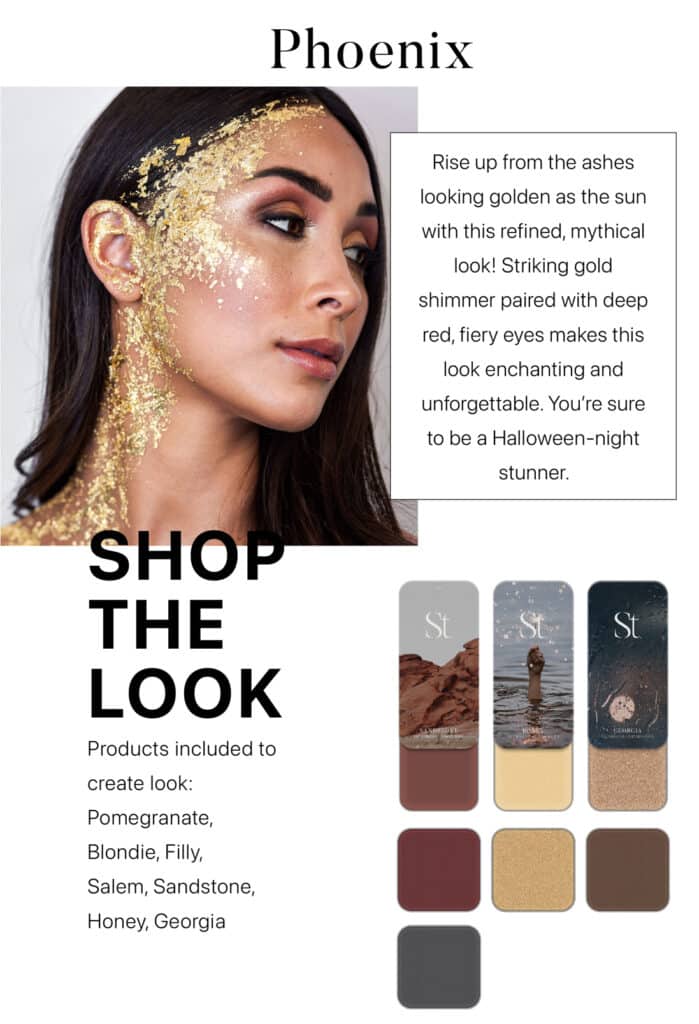 With the right makeup and tools, you can create a gorgeous Halloween makeup look too! Have a great Halloween and have fun using your creativity with your costume!
Other blogposts you may like:
Halloween Makeup for Beginners
How to Get Your Makeup to Last All Day
Tips for Applying Cream Makeup
The Best Contour Kit for Beginners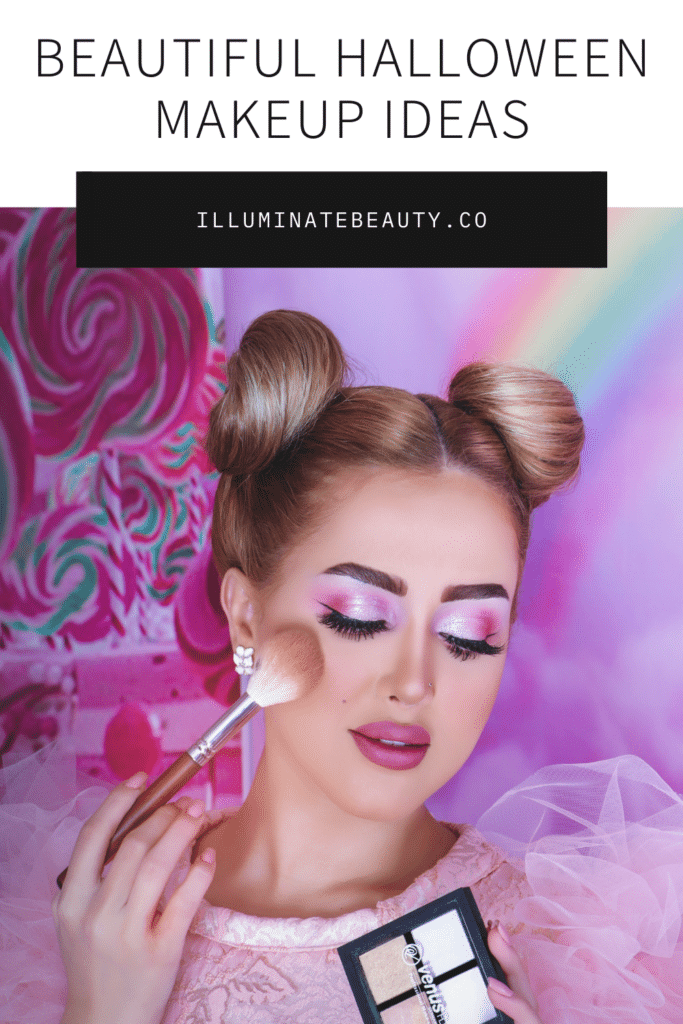 *This post contains affiliate links. If you choose to purchase an item featured in this post, I get a small portion from the sale. Thank you! It does not affect you at all.