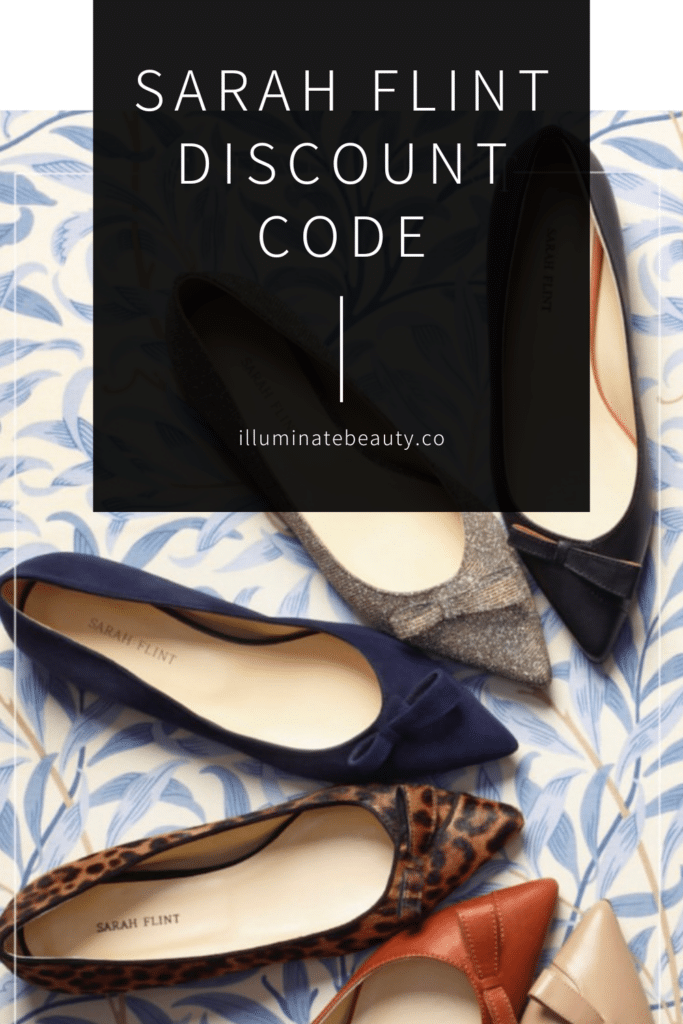 Have you been wanting a pair of Sarah Flint shoes, but haven't pulled the trigger yet??? Maybe this Sarah Flint Discount code will help you get started! It's a great way to save some money and start creating a more intentional closet of high quality shoes.
Who is Sarah Flint?
Sarah Flint is a woman designer that specializes in creating beautiful shoes. She was tired of paying tons of money for designer shoes and pretty pumps only to have her feet kill her by the end of the evening! She set out on a mission to design shoes that weren't only gorgeous, but that were also comfortable.
It was always a dream of her to see her shoes in famous department stores. After hard work and determination, her dream came true! But, after seeing her shoes tucked away in the back corner of the store and having her shoes marked up in price, she decided there had to be a better way! So she set out to sell her shoes directly to her customers, without the wholesale markup, making designer shoes available to more women.
What's Special About Sarah Flint Shoes?
Sarah Flint shoes are different. Sarah pays attention to the details and creates beautifully handcrafted masterpieces! Here's how they're a step above:
Sarah Flint Shoes are designed with a wider toe box
Sarah Flint Shoes have anatomical arch support
Sarah Flint Shoes are made with extra padding
Sarah Flint heels have a steel rod stiletto for durable wear
Sarah Flint Shoes are made with leather
Sarah Flint shoes come in quarter sizes, making it easier to find a fit that works for you
Sarah Flint Shoes come in different heel heights, allowing women to choose their comfort level
These shoes are made to last! These shoes are made with comfort in mind so you can wear them for hours a day, for years to come.
Are Sarah Flint Shoes Worth It?
As with any designer shoe, the question is asked: are they worth the price?? That's really up to you and your budget. But as far as designer shoes go, Sarah Flint shoes are a fraction of the cost of her competitors! And they're comfortable. Not many shoe brands can tout that.
Sarah Flint shoes start at $295. But these shoes are going to last! They are timeless, well made, and comfortable. You only need a few pairs in your closet and you will wear them over and over for years!
Sarah Flint Discount Code
If you want to invest in a pair of Sarah Flint shoes, but would like a discount, then I have a good one for you! You can save 15% on Sarah Flint shoes with this Sarah Flint discount code at checkout: SARAHFLINT-CCJOELLEN1
15% is a great way to get started on shoes that you will wear and love for YEARS!!
My Favorite Sarah Flint Styles
You can't go wrong with any of the Sarah Flint styles but here are my top picks:
I own each of those shoes and LOVE them!! I love how her shoes always elevate any outfit. They make you look and feel classy!
Here are some other blogposts you might enjoy:
Are Sarah Flint Shoes Worth It?
How to Color Match Yourself with Seint Makeup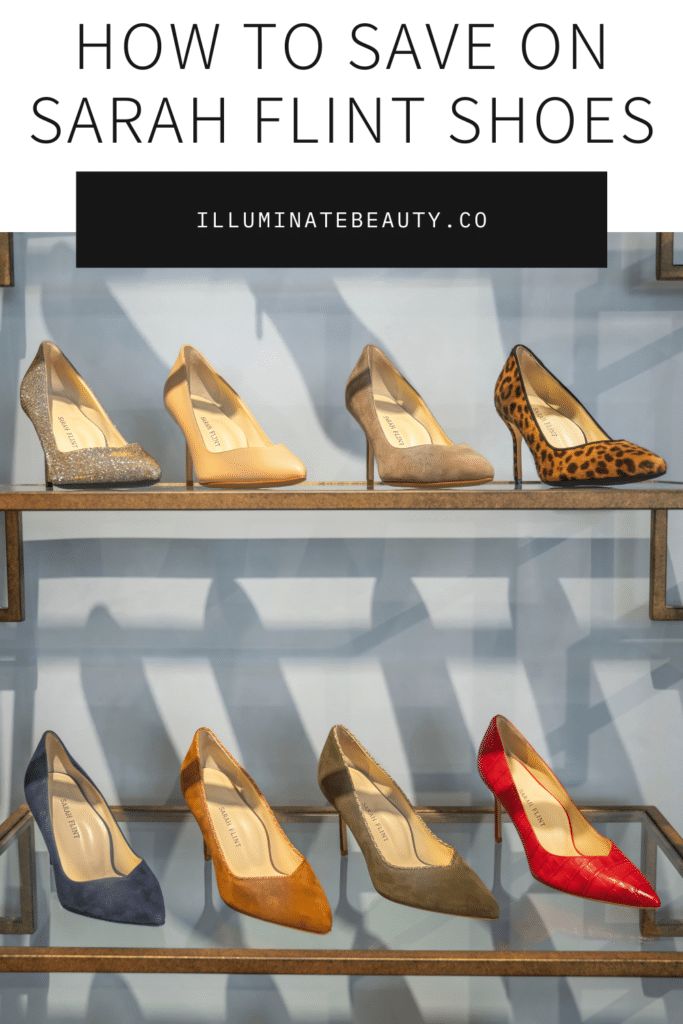 *This post contains affiliate links. If you choose to purchase an item featured in this post, I get a small portion from the sale. Thank you! It does not affect you at all.