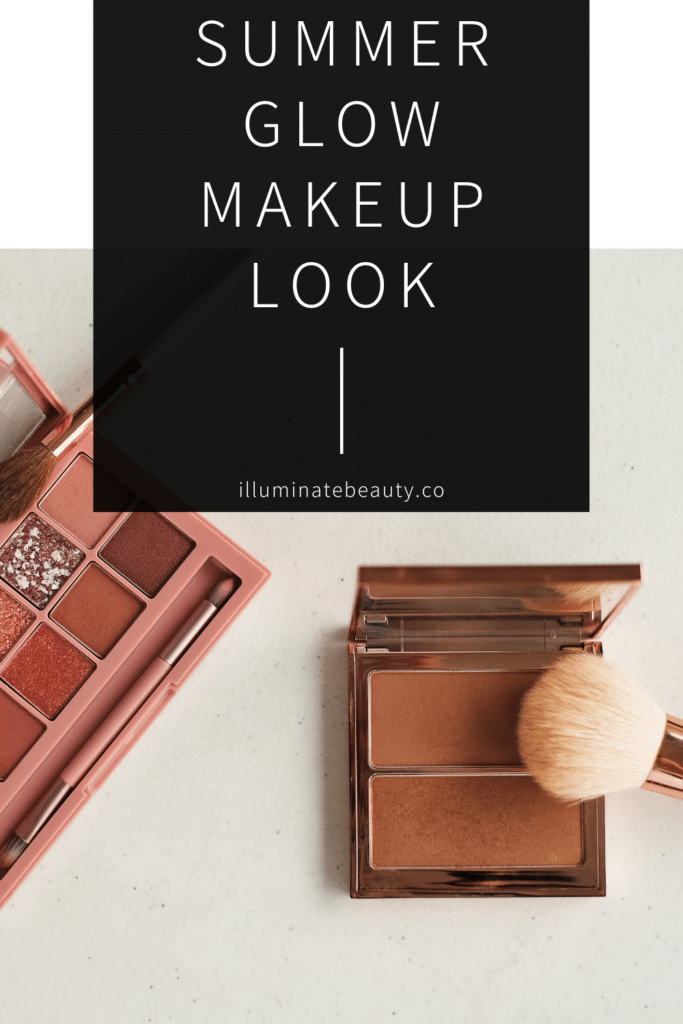 Summer is a great time of year to soak in the sun! But getting too much sun can be bad for our skin. How do you get that sun-kissed glow without all the sun exposure? This summer glow makeup look is the quickest and safest way to look tanned!
Bronzer
Not all bronzers are created equal. Most are too orangey leaving you looking like an Oompa Loompa. And most tanning lotions and drops leave you looking the same way! I don't know about you, but when I wear makeup, I don't want to look orange. I want to look natural. I want my makeup to enhance my beauty, not detract from it.
If they don't leave you looking orange, they sometimes add unwanted texture on your face. Your makeup ends up looking cakey and fake. And that's not good either!
If you want a natural looking bronzer, then cream bronzer is the winner! Cream bronzer melts into your face and leaves your skin looking like the sun naturally kissed it.
Summer Glow Formula
Cream bronzer alone is a great option. But a better option is combining cream bronzer with illuminator. It adds an extra punch to the mix! It adds that Greek glow goddess look! And who doesn't want that???
Here's the best mix: Bella Bronzer + Glow Illuminator + Perfume 5
If you want to forgo the yummy summery scent, then substitute Rose Gold illuminator for the perfume.
This custom summer glow recipe is truly heavenly!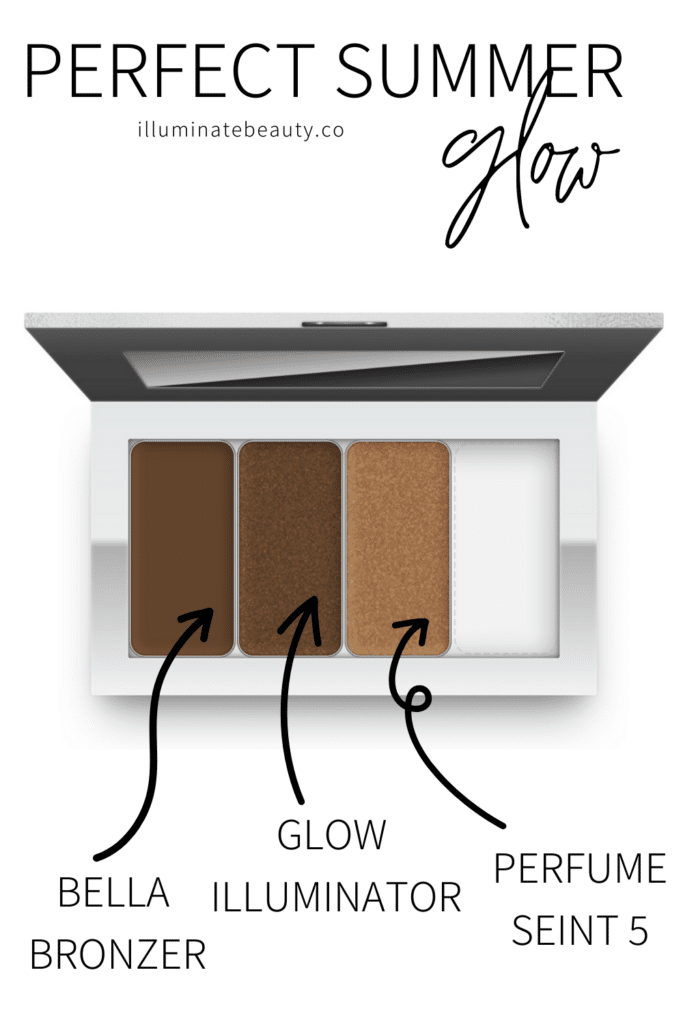 How to Apply the Summer Glow Formula
Put the bronzer and 2 illuminators side by side. Take the Blush + Bronzer Brush and swirl the bristles into each cream. Then swirl the brush onto your face on the highest points (cheekbones, forehead, nose, chin). Apply it where the sun would natural hit your face to give you a natural look. Apply as little or as much as you want.
Soon, you will have that gorgeous summer glow! When the sun hits your face, you will slightly shimmer. It's stunning!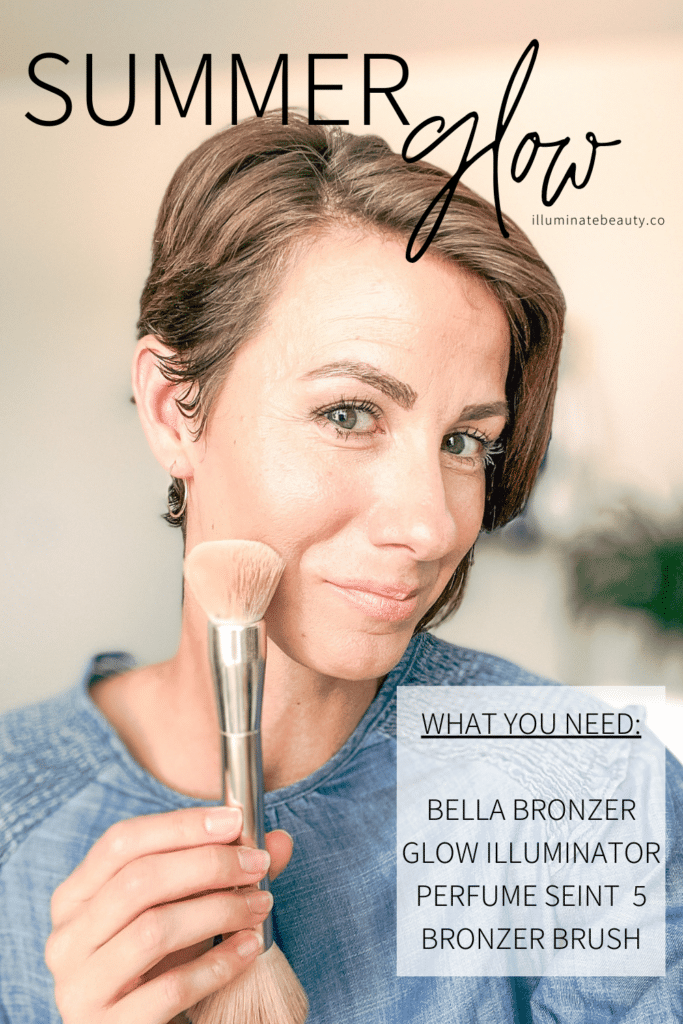 Summer Glow All Year Round
This little formula doesn't just work during the summer. You can use it all year round!! Feel free to bust out the bronzer fall, winter, and spring to give you that healthy looking glow! It's the best way to look like you've been on a tropical vacation without having to spend the money or risk getting skin cancer!
Try this out for a pretty summer glow makeup look and let me know what you think!
Other blogposts you might like:
What Sunscreen to Wear with Makeup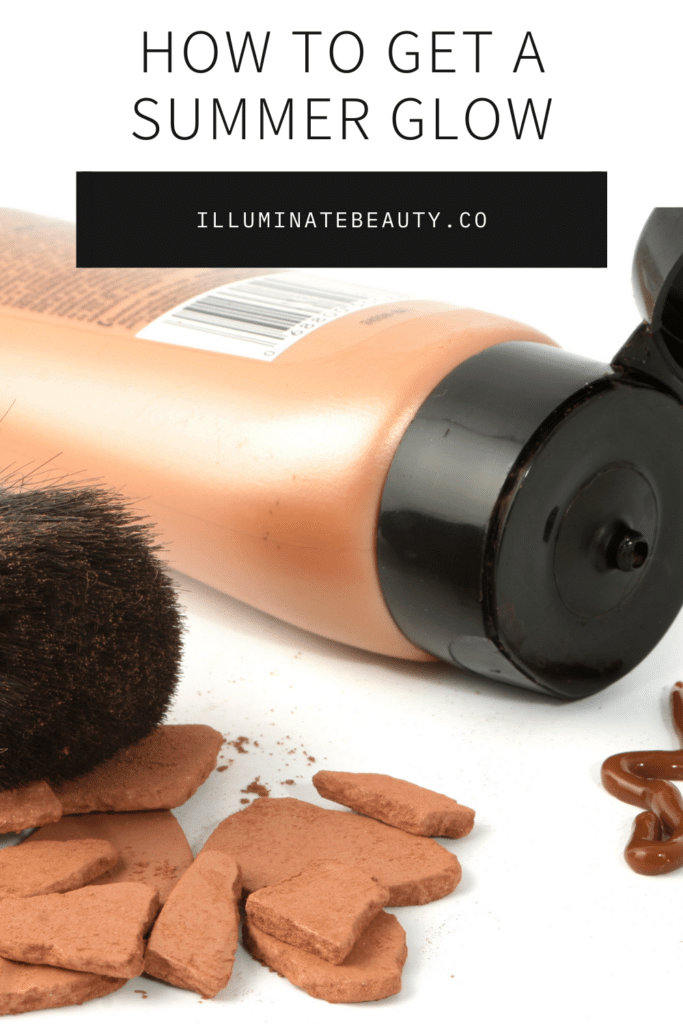 *This post contains affiliate links. If you choose to purchase an item featured in this post, I get a small portion from the sale. Thank you! It does not affect you at all.