Isn't it frustrating going to the beauty store and seeing shelves and shelves of eyeshadow colors and you just have no idea where to even start?! What shades will look great with your eyes? What color combos should you buy?? Don't worry girl! I feel you!! Makeup shopping can be overwhelming. But by getting back to the basics, it will become easier for you. Really, any woman can wear any color and rock it. As long as you feel confident, you do you! But, there are some colors that will help those eyes of yours pop. So here are the best eyeshadows for hazel eyes so you can look extra fine!
What Colors Make Hazel Eyes Pop?
Let's take it back to elementary school, shall we? In art class, we learned about the color wheel. Colors across from each other on the color wheel are called complementary colors. That means that they pair well together. So, if you have hazel eyes, (either brownish or greenish) the complementary color to green is purple. When searching for eyeshadows that will help those hazel eyes pop, you want to reach for purples, bronzes, golds, and even oranges. Those colors will pair well with your hazel eyes. Good neutral colors for your eyes would be browns or grays. Maskcara is my all-time favorite makeup line. They have the best eyeshadow colors too! Their eyeshadows are super pigmented, are a powder but almost go on creamy, and they last fooooorever! Any of these shades will look fabulous with hazel eyes:
GOLDS:
Blondie
Gold Digger
Ginger
Stardust
PURPLES:
Lullaby
Bend and Snap
London
Kin
Amethyst
As If
ORANGES:
Leo
Valencia
Crush
BRONZES:
Gilded
Bright Eyes
As You Wish
You Complete Me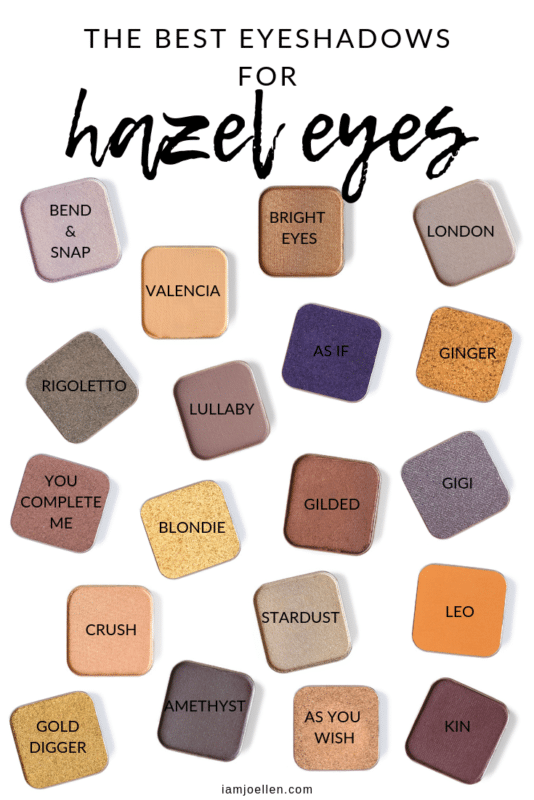 Eyeshadow Color Palette Ideas
But looking at that list of eyeshadows can still be pretty overwhelming, right?! Like, what colors will even look great together?? A great rule of thumb is to pick 1 light color, 2 medium colors, and 1 darker color. That way you can mix and match the colors to achieve different looks. (When you purchase 4 Maskcara eyeshadows, you always get a free Square or Quad compact. When you purchase 8 eyeshadows, you get a free HAC Stack compact. When you purchase 10 eyeshadows, you get a free Mini Double Decker.)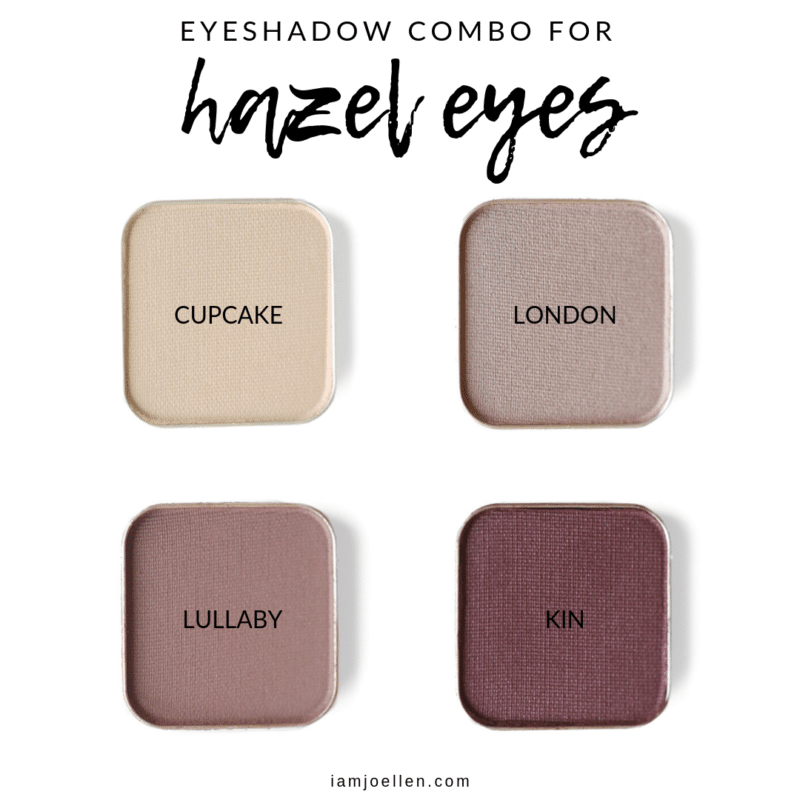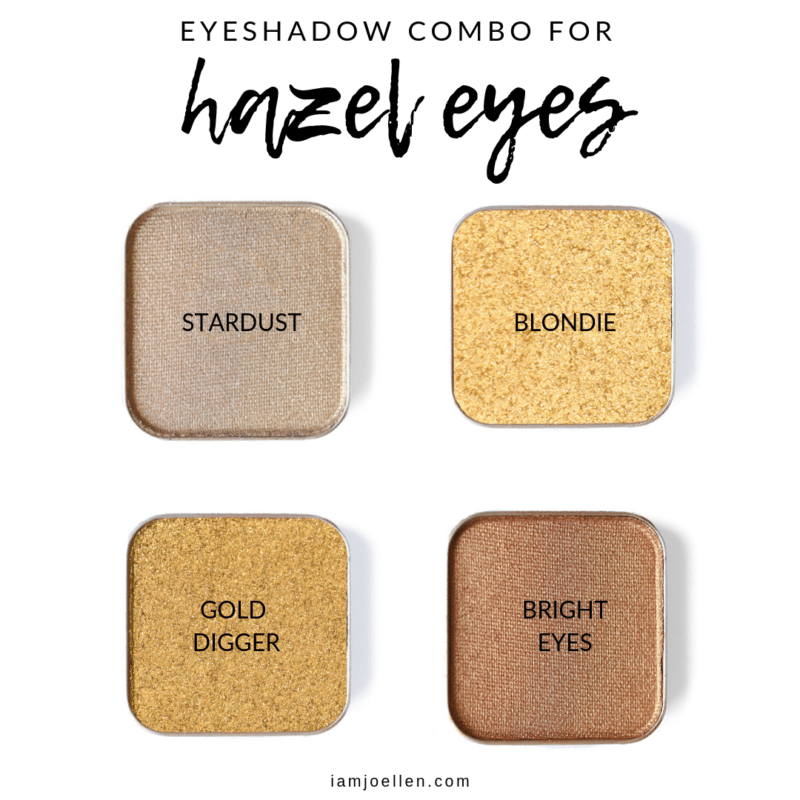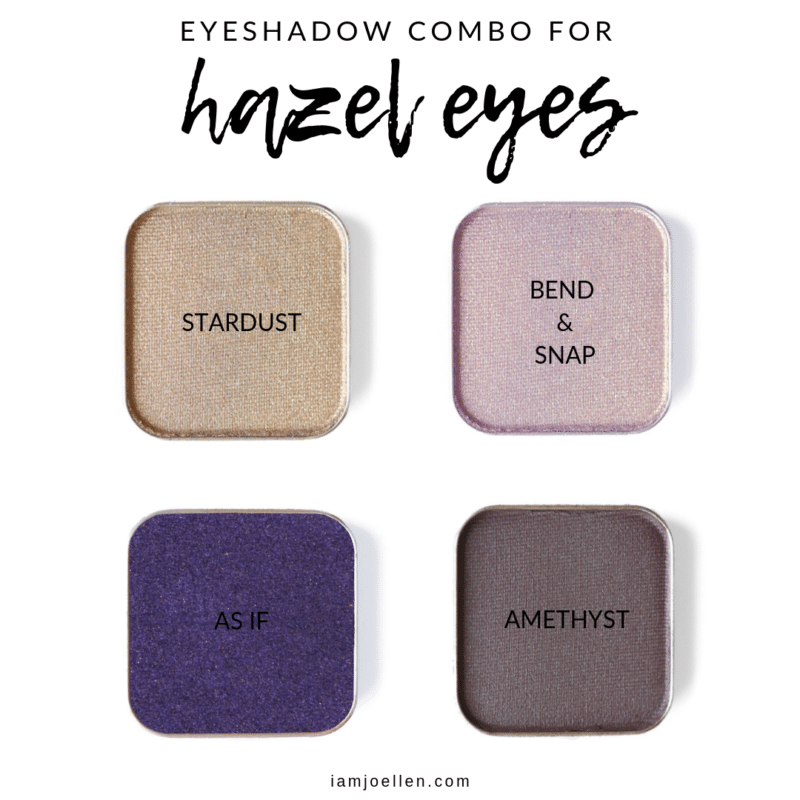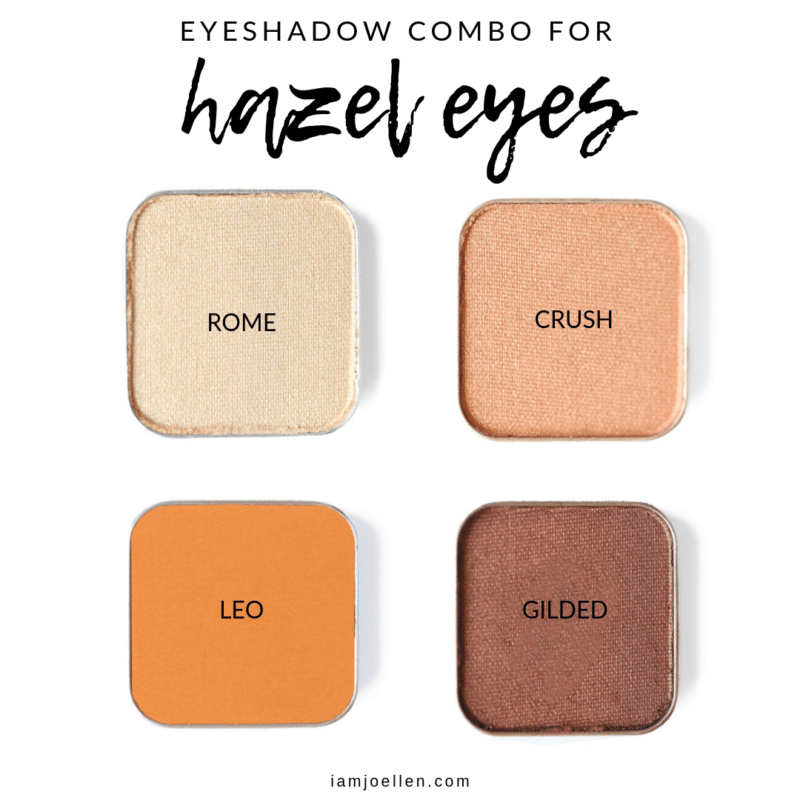 Remember, if you feel confident in a color, then own it! But these colors will help your beautiful hazel eyes stand out! They will bring out the best in your eyes and really help you shine. If you want help picking out custom colors for your eyes, I would love to help! Just send me a selfie
HERE
and I would be happy to recommend the best colors for your beautiful eyes!
If you want to see what eyeshadow colors will look great on green eyes, click
HERE.
If you want to see what eyeshadow colors will look great on blue eyes, click
HERE.
If you want to see what eyeshadow colors will look great on brown eyes, click
HERE.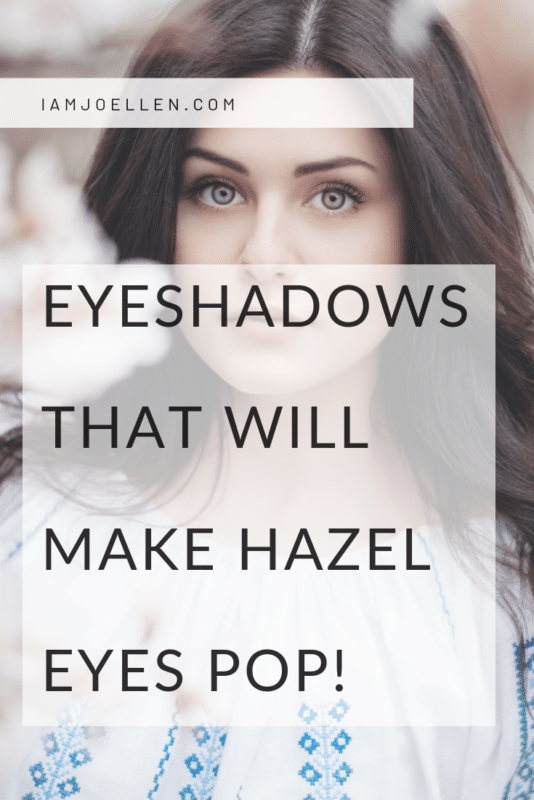 *This post contains affiliate links. If you purchase something linked on this post, I receive a small portion from the sale. Thank you! It doesn't affect you in any way though =)