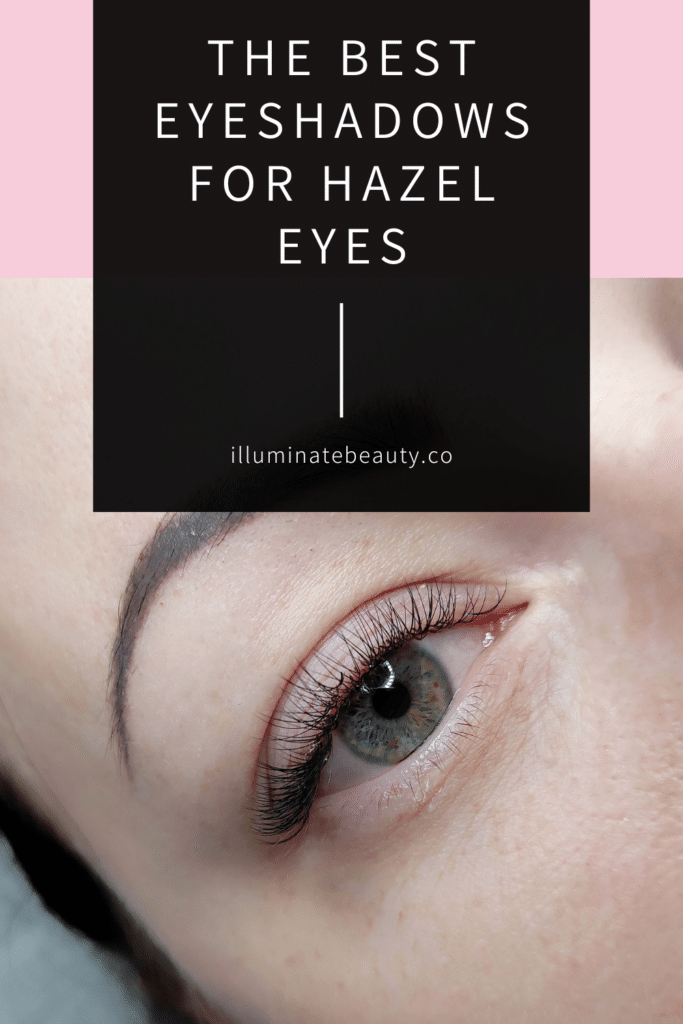 Isn't it frustrating going to the beauty store and seeing shelves and shelves of eyeshadow colors and you just have no idea where to even start?! What shades will look great with your eyes? What color combos should you buy?? Don't worry girl! I feel you!! Makeup shopping can be overwhelming. But by getting back to the basics, it will become easier for you. Really, any woman can wear any color and rock it. As long as you feel confident, you do you! But, there are some colors that will help those eyes of yours pop. So here are the best eyeshadows for hazel eyes so you can look extra fine!
What Colors Make Hazel Eyes Pop?
Let's take it back to elementary school, shall we? In art class, we learned about the color wheel. Colors across from each other on the color wheel are called complementary colors. That means that they pair well together. So, if you have hazel eyes, (either brownish or greenish) the complementary color to green is purple. When searching for eyeshadows that will help those hazel eyes pop, you want to reach for purples, bronzes, golds, and even oranges. Those colors will pair well with your hazel eyes. Good neutral colors for your eyes would be browns or grays. Seint is my all-time favorite makeup line. They have the best eyeshadow colors too! Their eyeshadows are super pigmented, are a powder but almost go on creamy, and they last fooooorever! Any of these shades will look fabulous with hazel eyes:
GOLDS:
PURPLES:
ORANGES:
BRONZES:
Learn how to create a custom eyeshadow palette so you can get exactly what you want!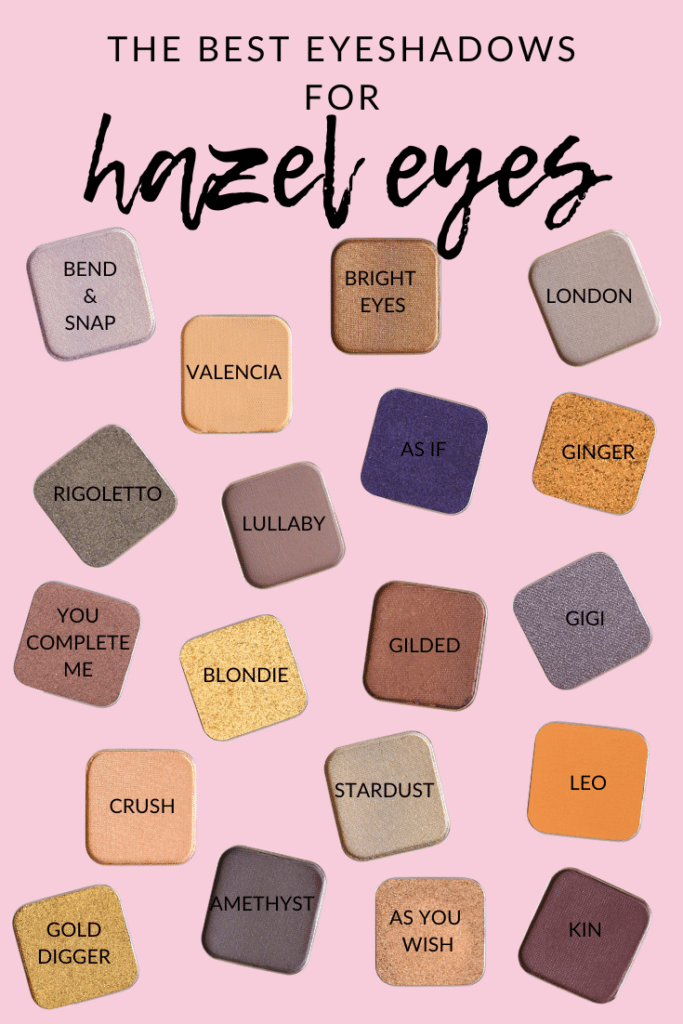 Eyeshadow Palette for Hazel Eyes
But looking at that list of eyeshadows can still be pretty overwhelming, right?! Like, what colors will even look great together?? A great rule of thumb is to pick 1 light color, 2 medium colors, and 1 darker color. That way you can mix and match the colors to achieve different looks. (When you purchase 4 or more Seint eyeshadows, you get palette credit and can earn a free palette to place your eyeshadows) Each eyeshadow comes in a separate tin and the palette is magnetic. So when you have used your eyeshadow up, you just need to replace the one color! You save so much money!
For easy ideas, scroll to see eyeshadow palettes for hazel eyes that you might love!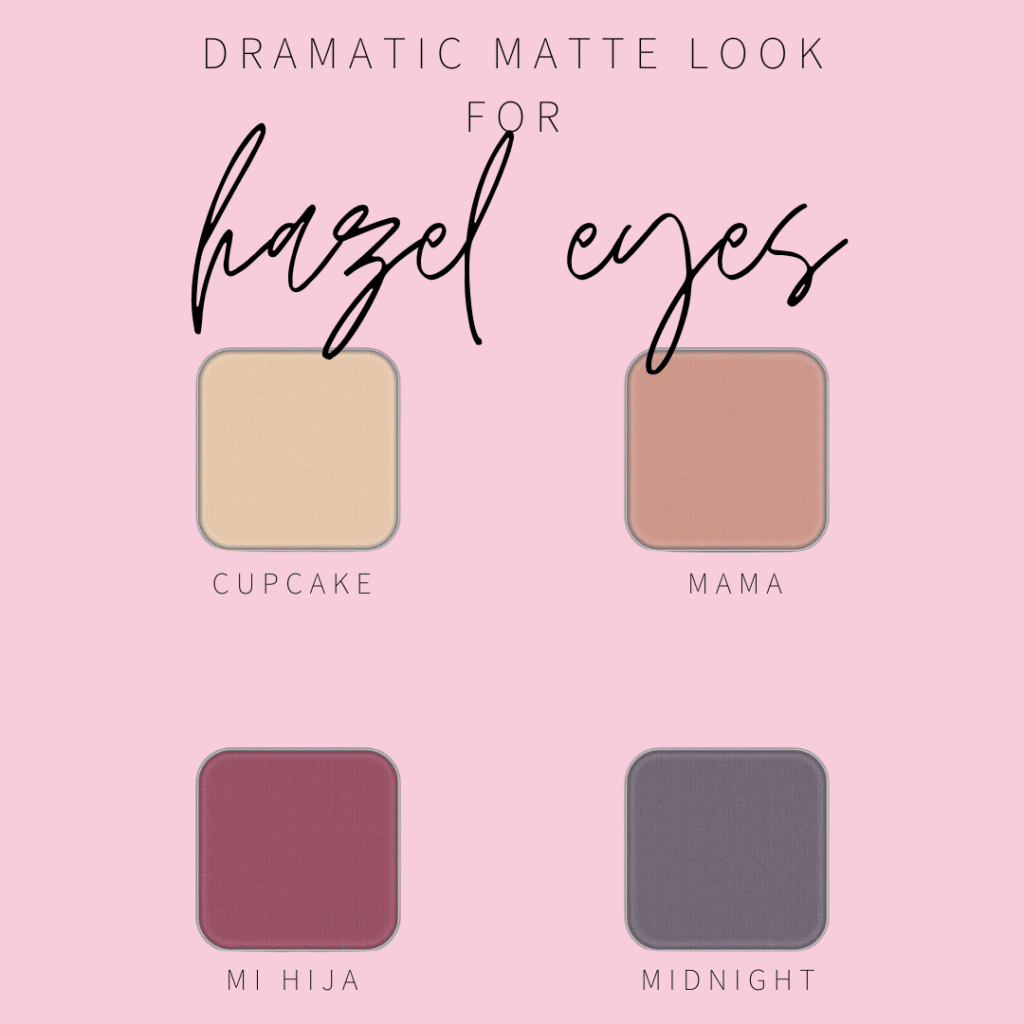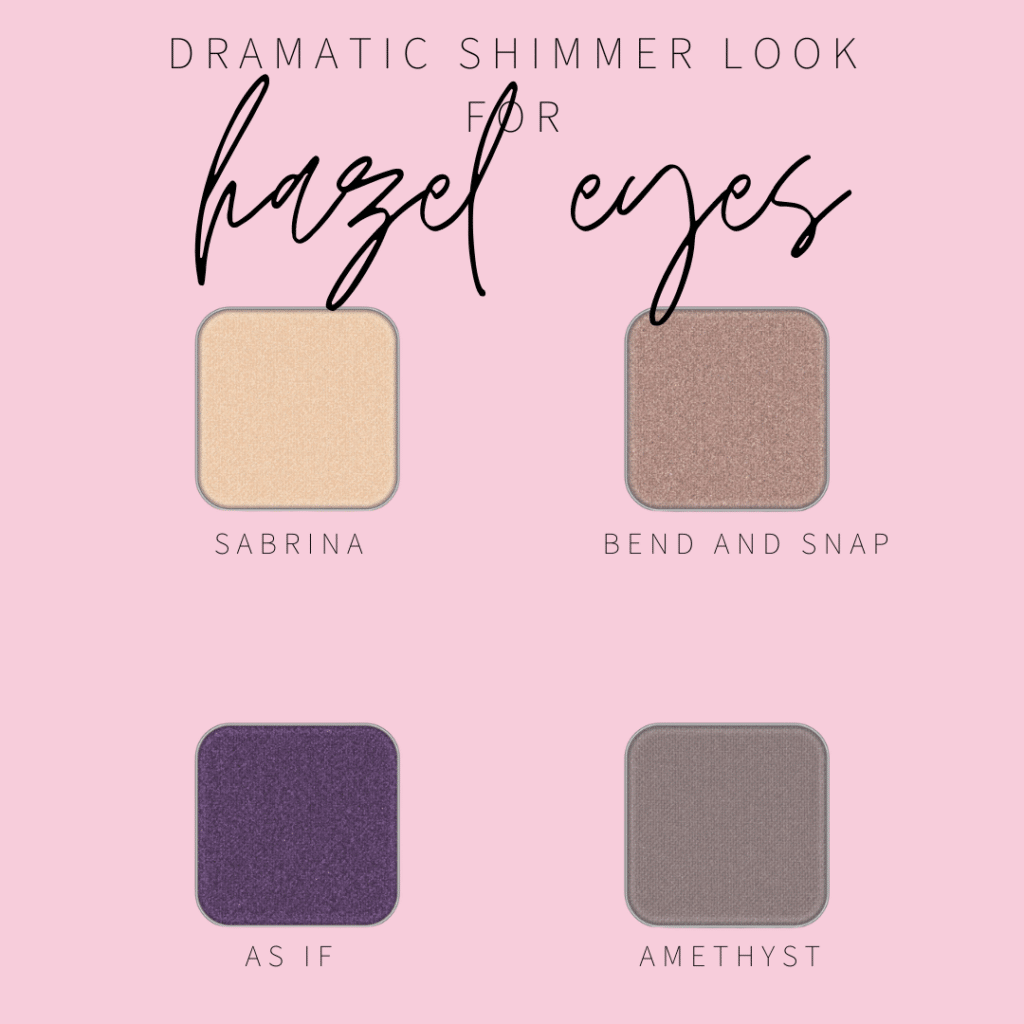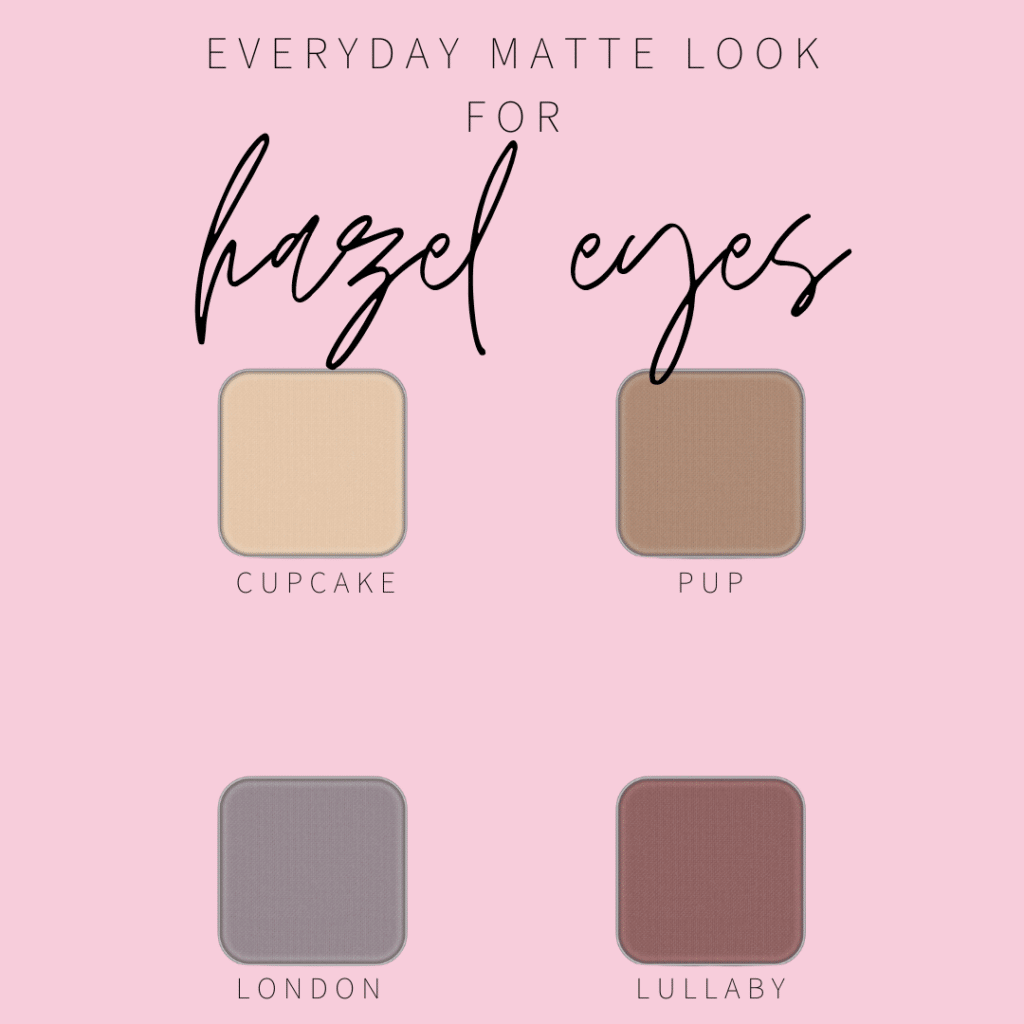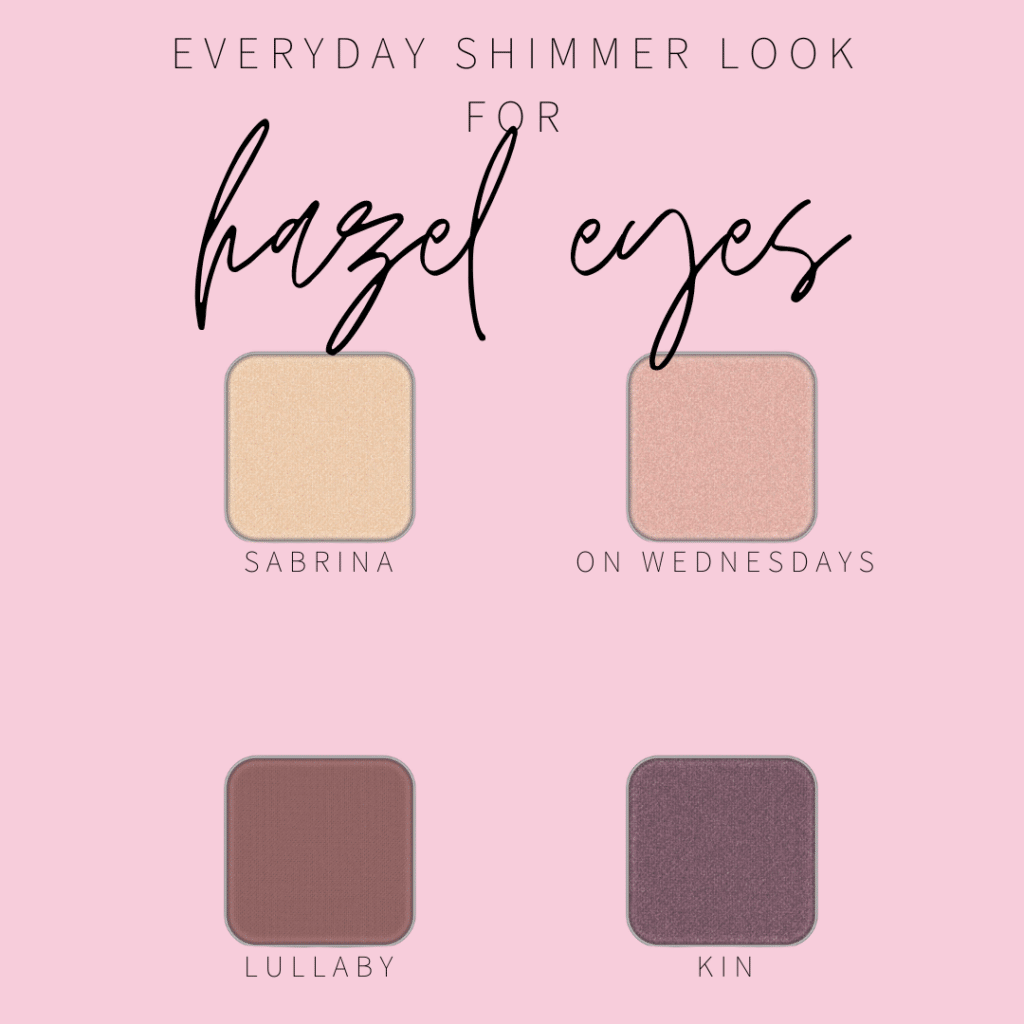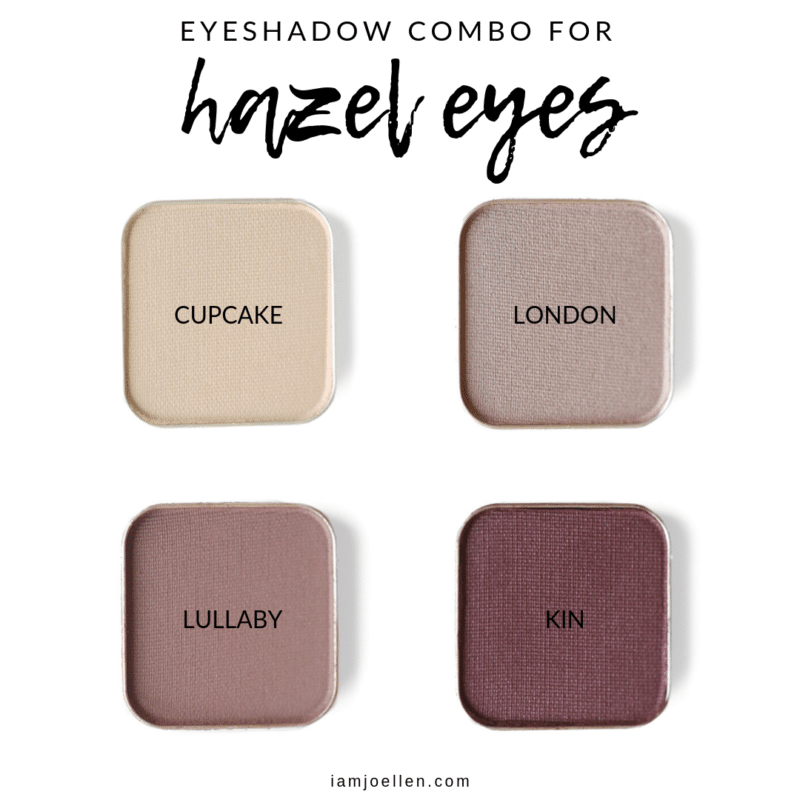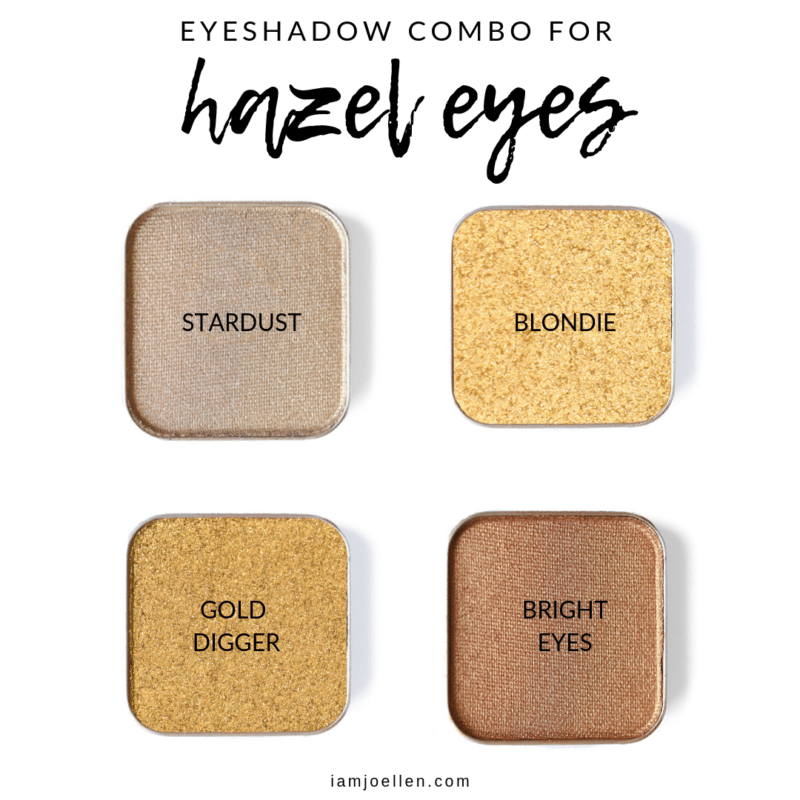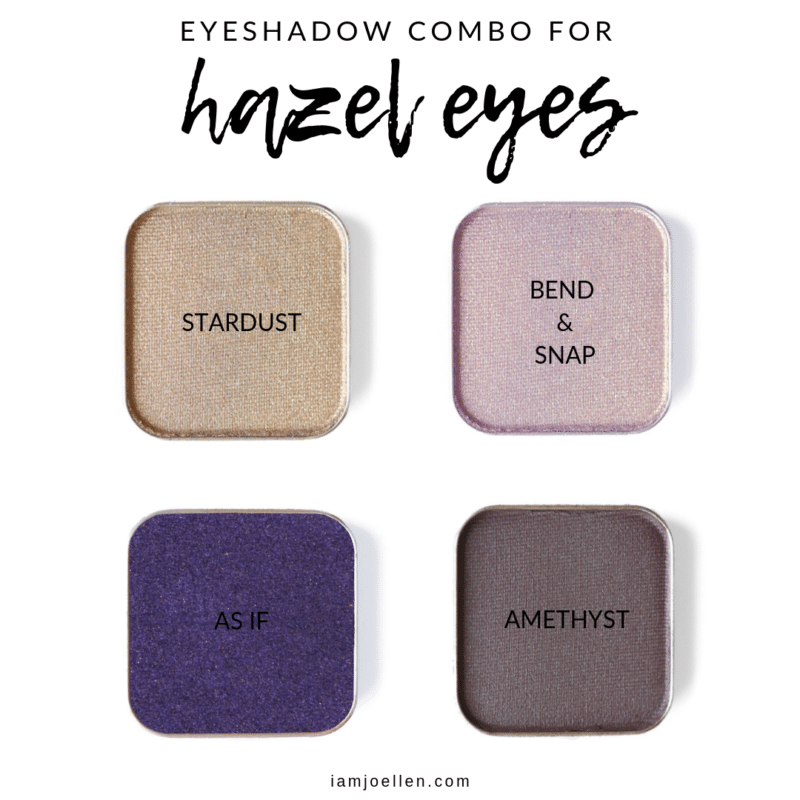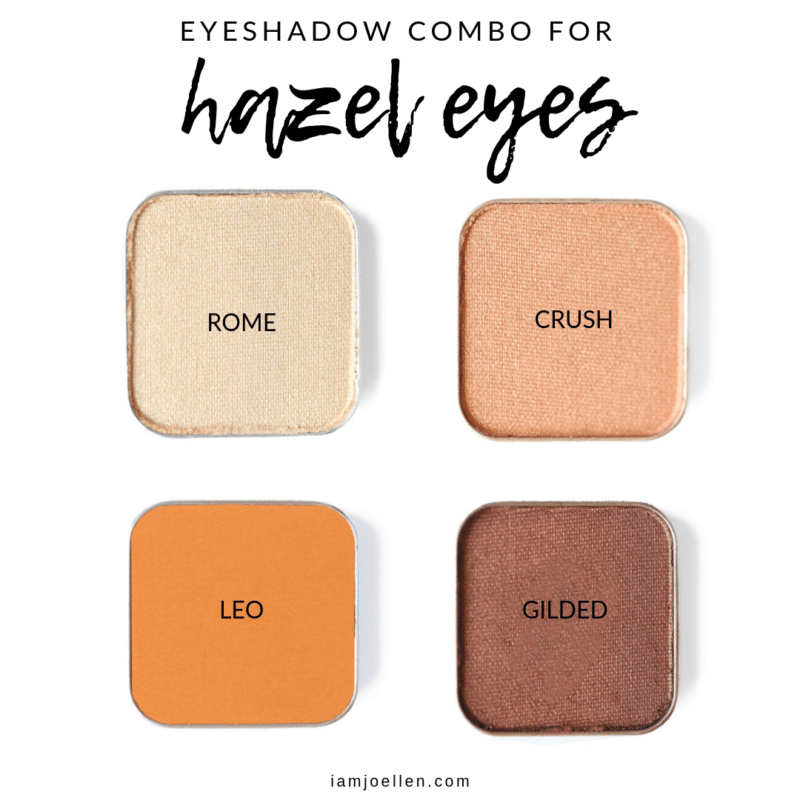 And don't forget a good eyeshadow brush! The key to a great eyeshadow application is a great eyeshadow brush! The Eyeshadow Brush and the Smudge Brush are my personal faves. They are both double ended so you get 2 brushes in one…win win!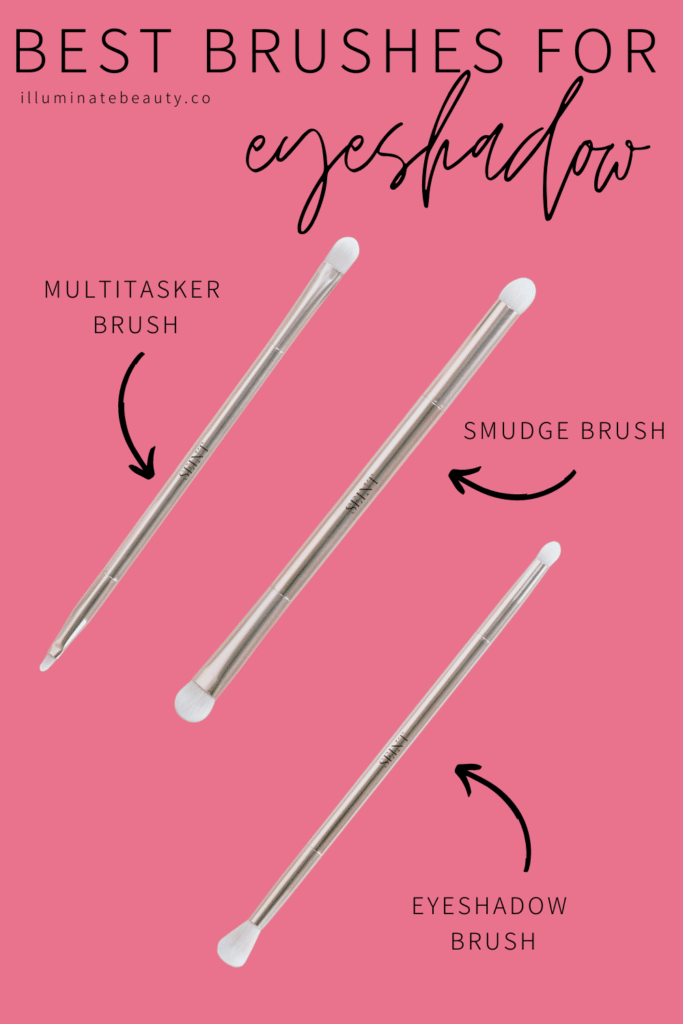 Remember, if you feel confident in a color, then own it! But these colors will help your beautiful hazel eyes stand out! They will bring out the best in your eyes and really help you shine. If you want help picking out custom colors for your eyes, I would love to help! Just
EMAIL ME
a selfie and I would be happy to recommend the best colors for your beautiful eyes!
If you want to see what eyeshadow colors will look great on green eyes, click
HERE.
If you want to see what eyeshadow colors will look great on blue eyes, click
HERE.
If you want to see what eyeshadow colors will look great on brown eyes, click
HERE.


About the Author
JoEllen is a licensed aesthetician, makeup mentor, and certified John Maxwell coach, speaker, and trainer. She has been working with women for 18 years helping them look and feel confident. She loves teaching women simple beauty techniques so they can feel empowered to try it at home. She believes that when you look and feel good, you do good!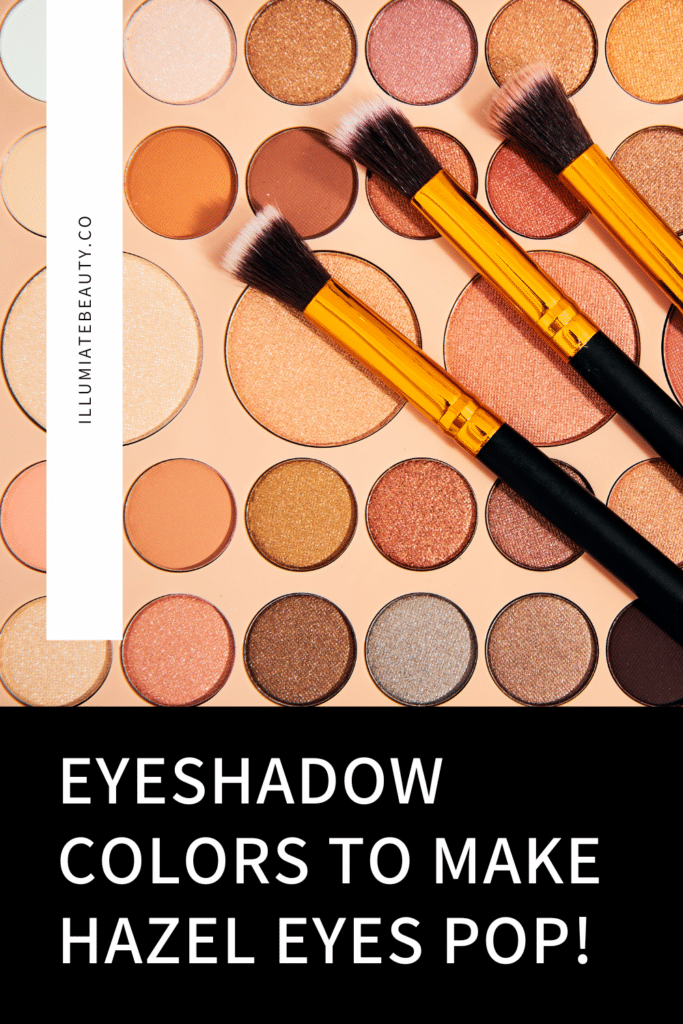 *This post contains affiliate links. If you purchase something linked on this post, I receive a small portion from the sale. Thank you! It doesn't affect you in any way though =)