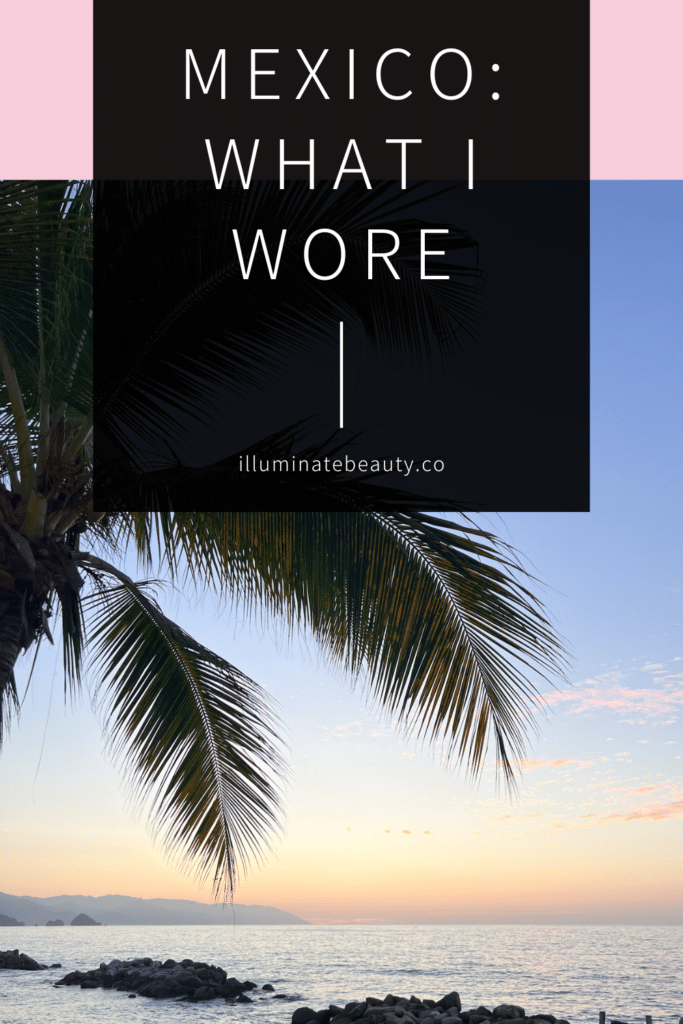 I just got back from a week in Puerto Vallarta, Mexico. We had a great time lounging on the beach, soaking up the sun, and sipping on Pina Coladas! We stayed at an all-inclusive resort called the Hilton Vallarta Rivera. It was a reward trip that I earned for the company I work with. If you have a trip to Mexico planned, then you'll want these packing tips! Here what I wore in Mexico to give you some help…
Packing Tips for Mexico
When traveling, it's always important to do a little research before you pack. Here are 2 questions to ask yourself before you start packing:
What activities will you be doing while you travel?
What is the weather going to be like?
Activities: It's important to know what you'll be doing while you travel so you know what to wear! There's no point packing stilettos and a ball gown if you have no plans to go to a fancy event. Will you just be lounging on the beach? Going on hikes? Touring the city? Know what you'll be doing so you know what types of clothing and shoes to pack.
Weather: Yes, weather can change. But you can at least get an idea of what the weather will be like for your time in Italy. Check the 10-day forecast and pack accordingly. You won't need to pack a coat if the weather is forecasted to be hot and sunny.
Travel Tips for Mexico
Along with knowing what to pack, it's important to follow a few simple tips when traveling to Mexico to stay safe and healthy.
Don't drink anything but bottled water! That means that you should not rinse your toothbrush in the bathroom faucet. Use bottled water for drinking and for rinsing your toothbrush. Also, avoid using ice if you are not staying at an all-inclusive resort. You can't guarantee that the ice will be made with clean water.
Avoid eating fruits and veggies that cannot be peeled or cooked. Fruits like berries are especially prone to making you sick. Lettuce and other fresh fruits and veggies can be rinsed in dirty water, thus making you sick.
Be aware of your surroundings. Keep your head up and walk confidently.
Keep your personal belongings close to you. Wear a belt bag or purse that can be worn across the body to make it harder to steal from.
Don't take rides from people that aren't affiliated with Lyft or Uber or your hotel.
Pack charcoal pills and DigestZen to help combat any tummy issues! Trust me on this.
Packing Essentials for Mexico
I prefer to travel with a carryon to ensure that I don't lose my luggage! When traveling to Mexico, less is more. Building a traveling wardrobe capsule will help you pack strategically. Here are some packing essentials for Mexico:
Stylish footwear: pack cute & comfy sandals and sneakers that will mix and match with your looks. You really only need 1-3 shoes. On my last trip, I packed a pair of casual sandals, a pair of dressy sandals, and a pair of sneakers.
Dresses: if you're traveling in the warmer months, dresses are a must! They're comfy in the heat but also look great! But don't ruin the look with clunky sneakers. Make sure your shoes coordinate nicely with your dresses.
Accessories: this is such an easy way to dress up and switch out your look! Scarves, earrings, rings, bracelets, belts. These are all simple ways to pack less clothing but still change your look.
Luggage & Bags: make sure to pack sturdy luggage! I love hard shell suitcases because they really protect your belongings. I also love bringing a nice big bag as my personal item. This leather bag is a travel favorite! And I absolutely love bringing my favorite versatile leather purse. It can be worn as a shoulder bag, crossbody bag, belt bag, or clutch. It's the best! (For 20% off, use this discount code at checkout: JOELLEN20)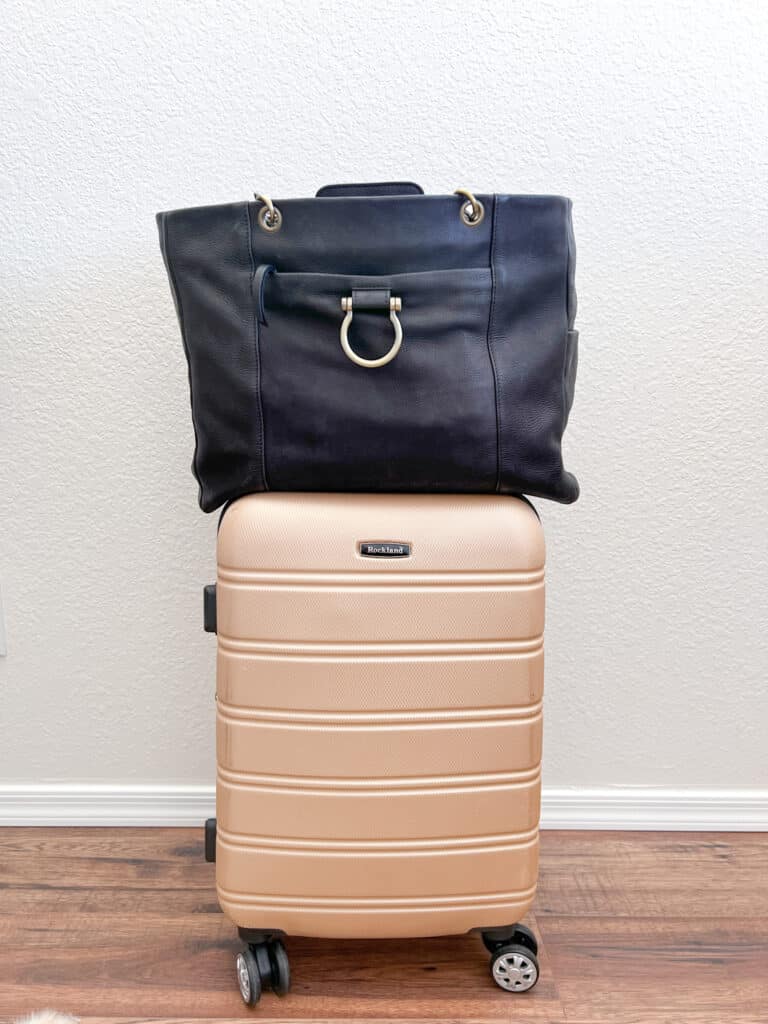 What I Wore in Mexico
Here's what I wore in Mexico to give you some outfit inspiration: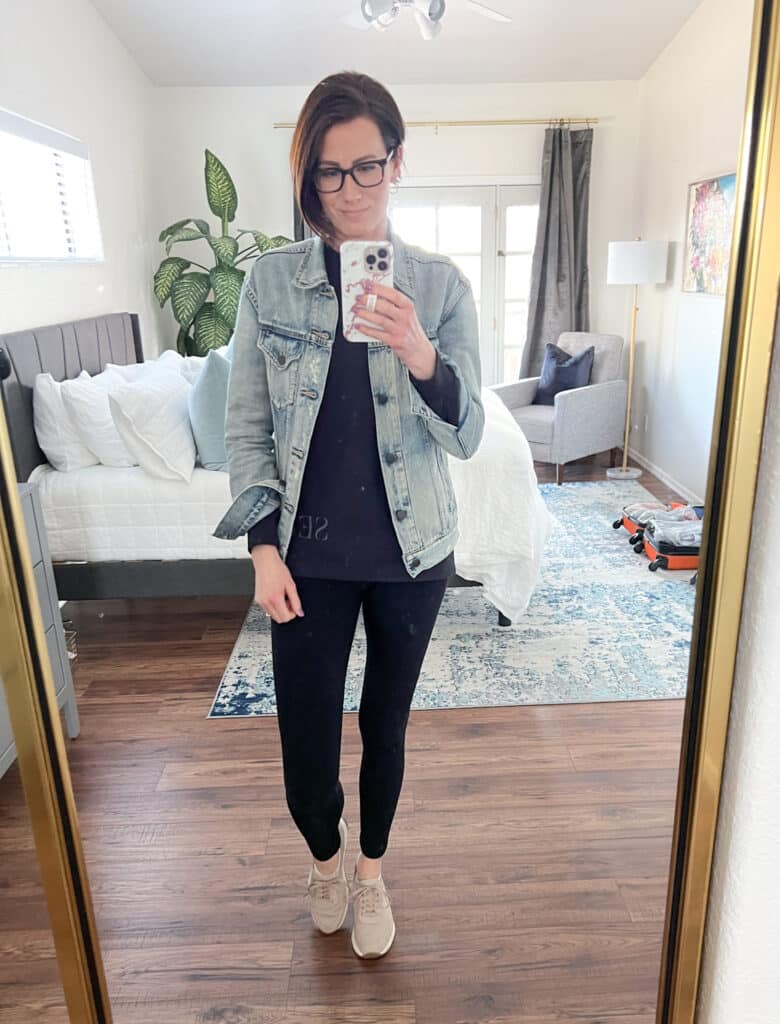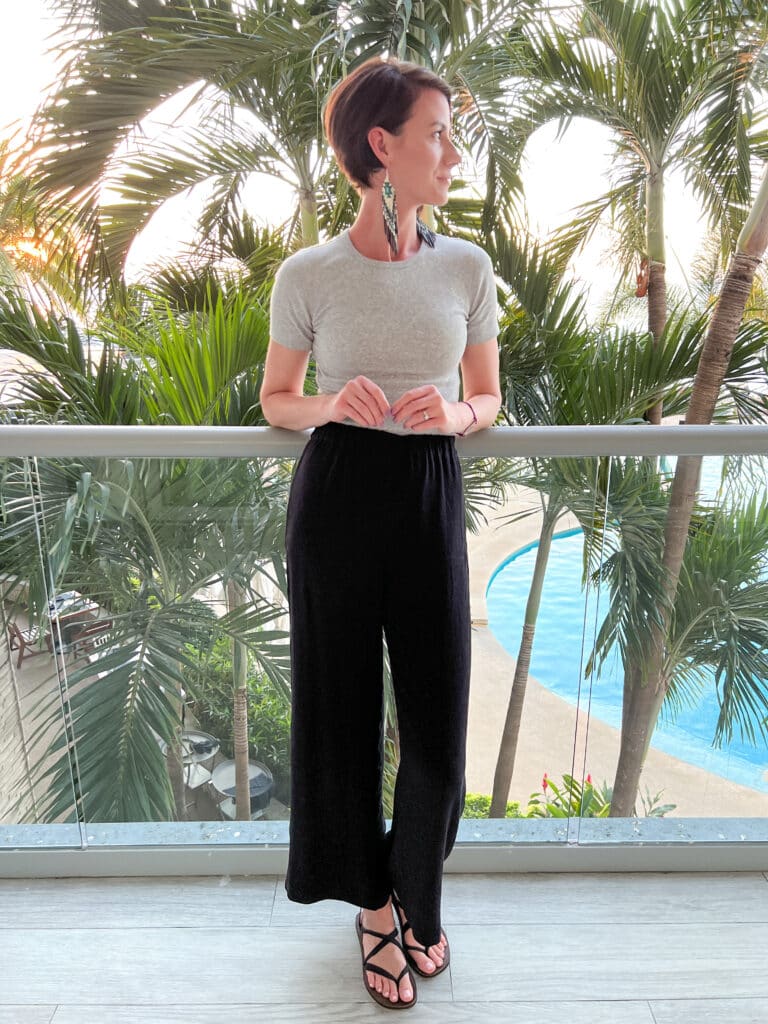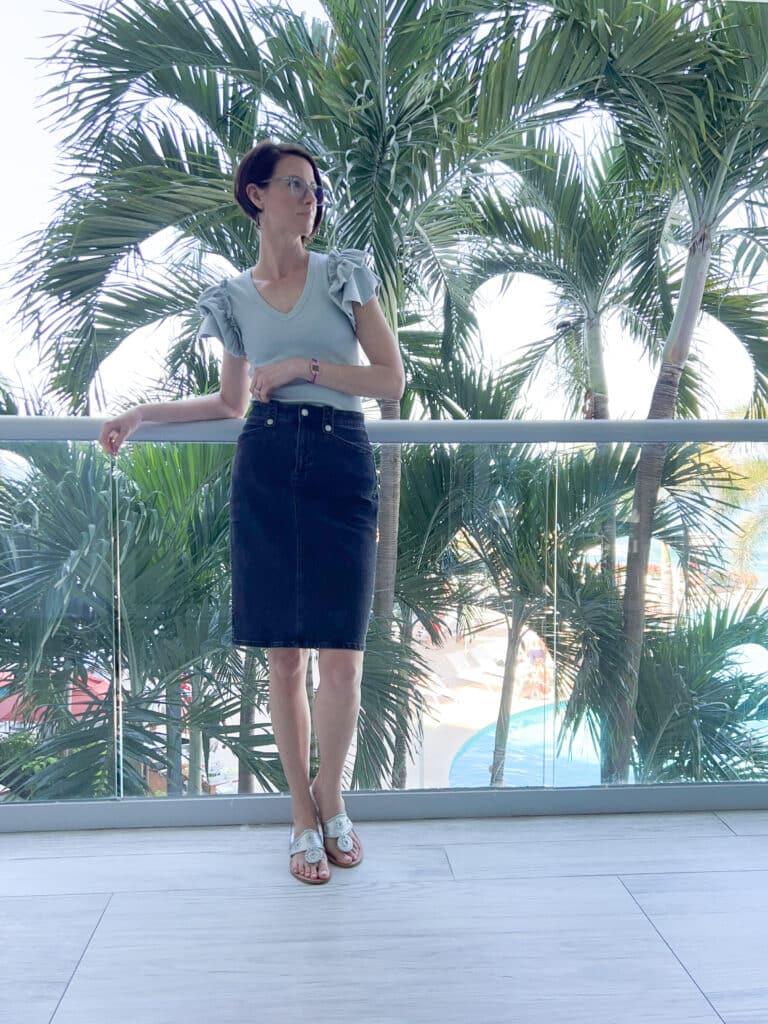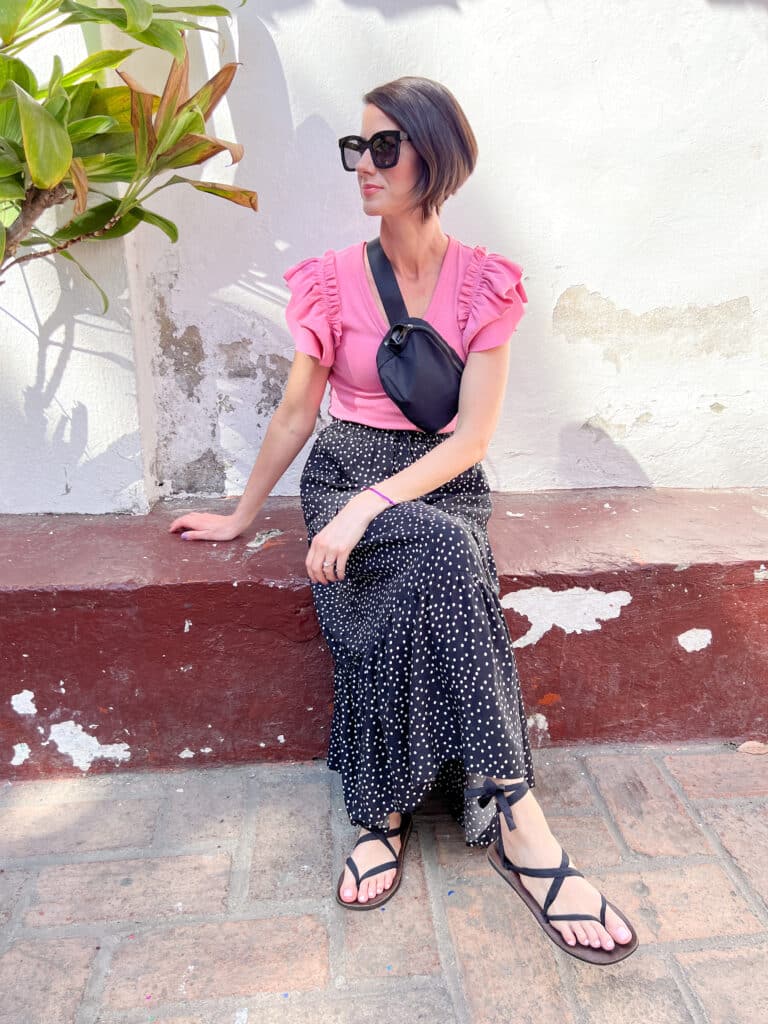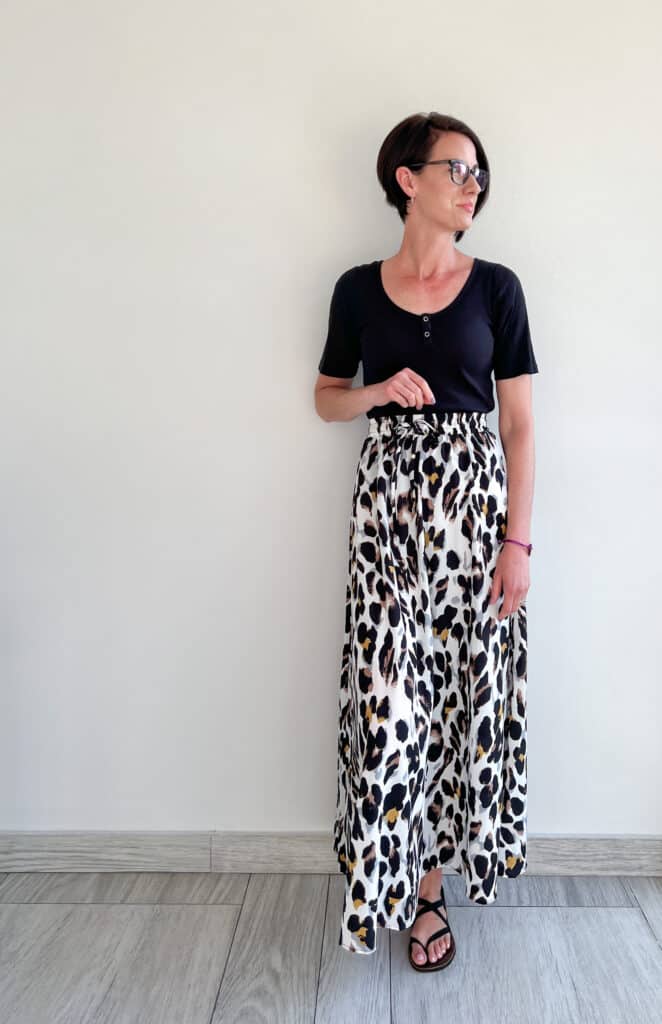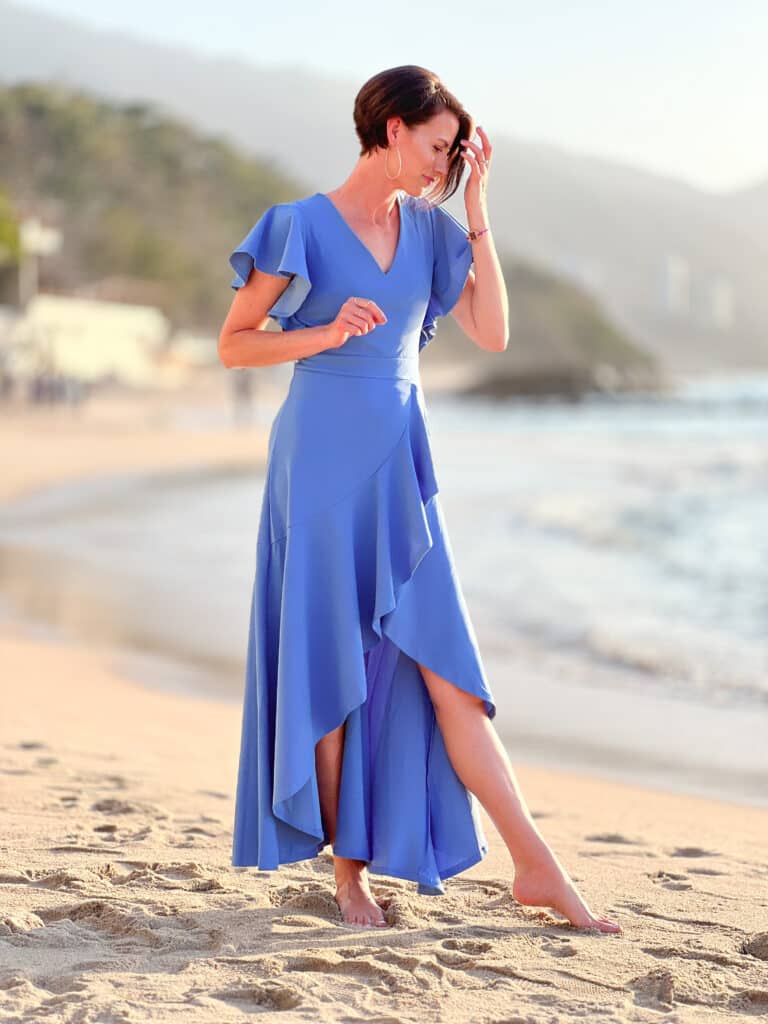 Modest Swimsuit Options
We spent a lot of time on the beach, lounging on the beach chairs and wading through the ocean water. So that meant that I spent a lot of time in my swimsuit! With swimsuits, I like to be comfortable and stylish and feel confident in what I'm wearing. A few of my go-to brands for modest swimsuits are: Summersalt, Albion Fit, and Janela Bay. (Use code JOELLENJS10 for $10 towards your purchase at Summersalt.)
Here are some modest swimsuits I wore in Mexico: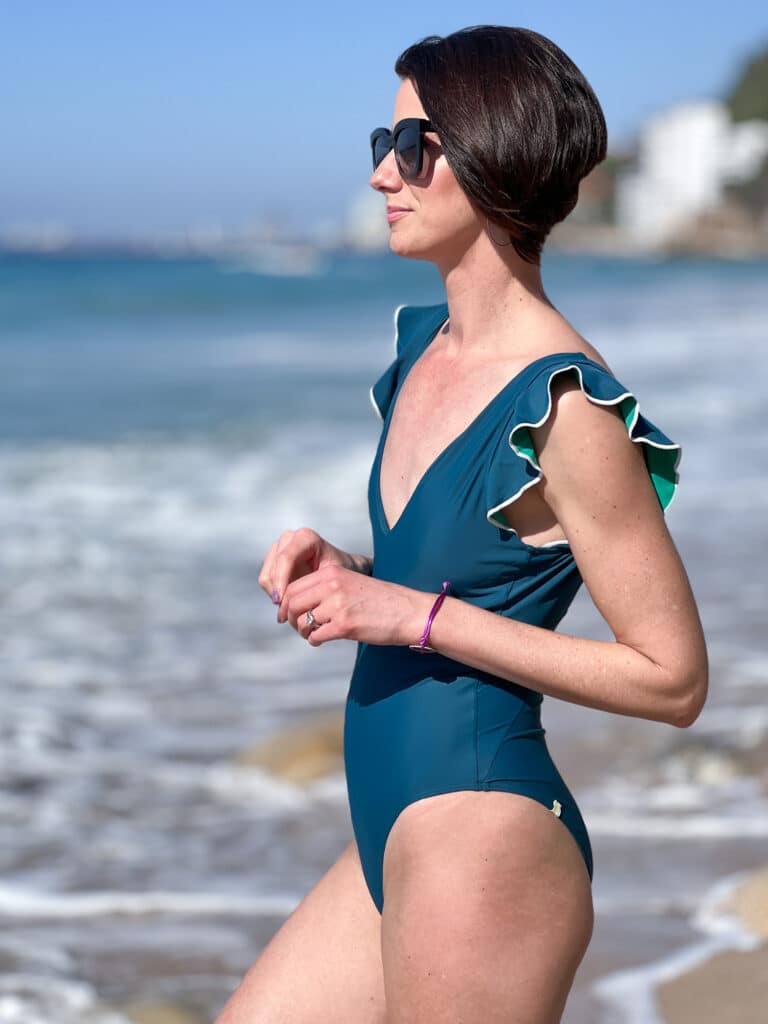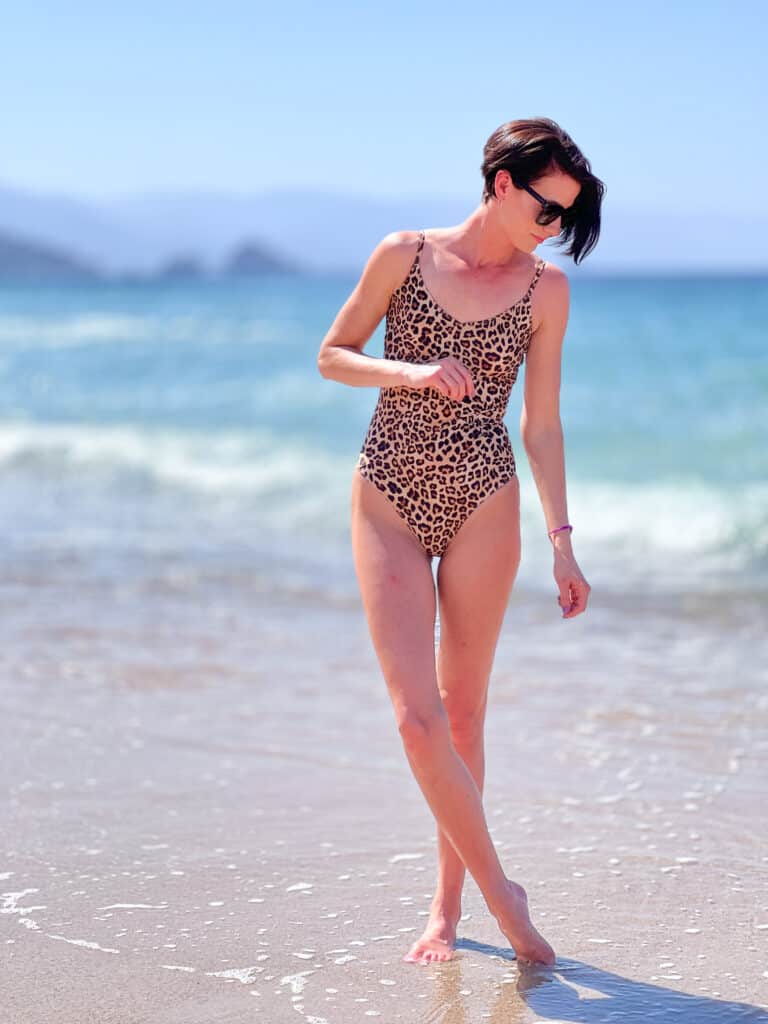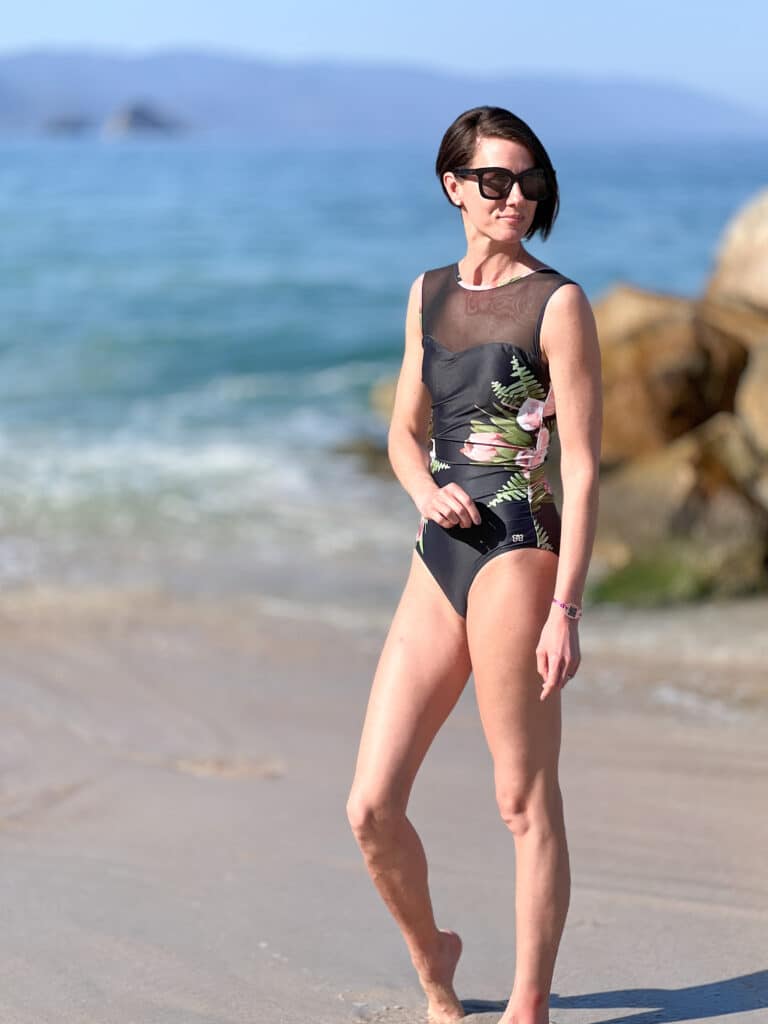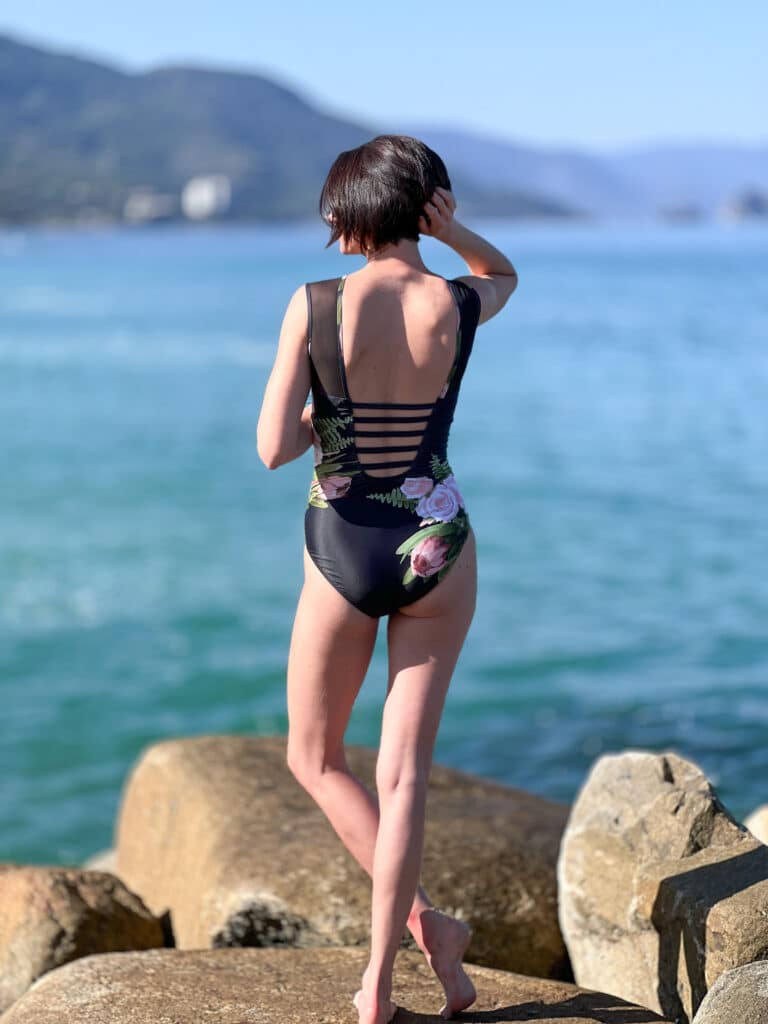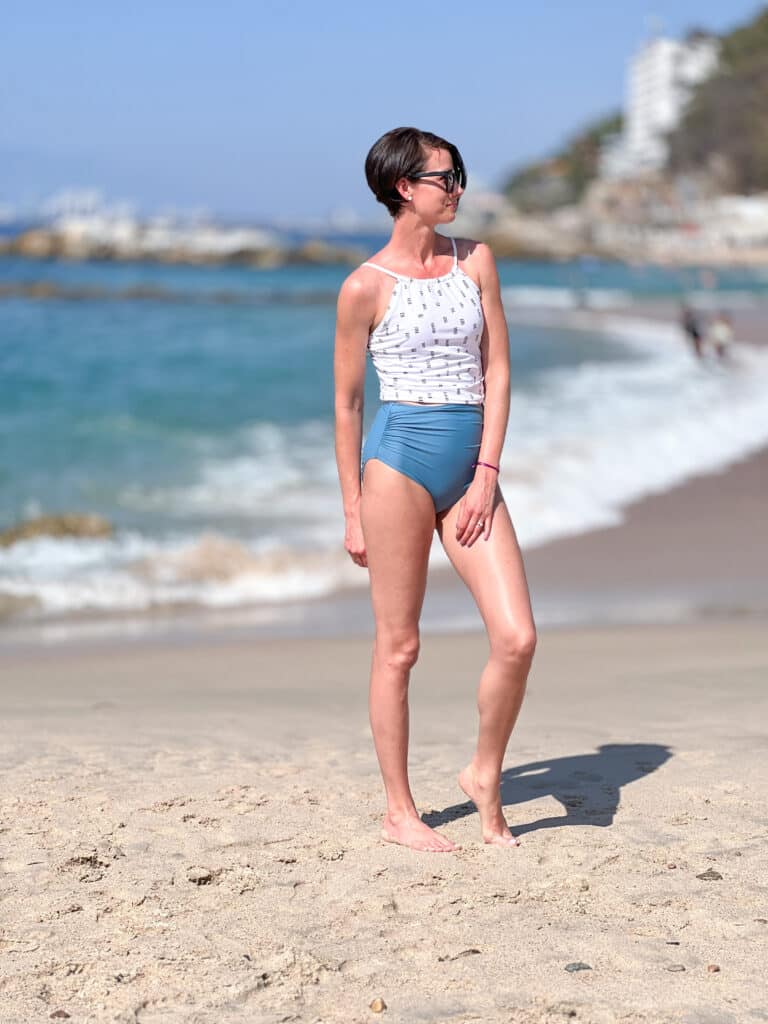 And that's a wrap! If you have plans to go to Mexico, use these tips to help you pack smartly. Have the best time!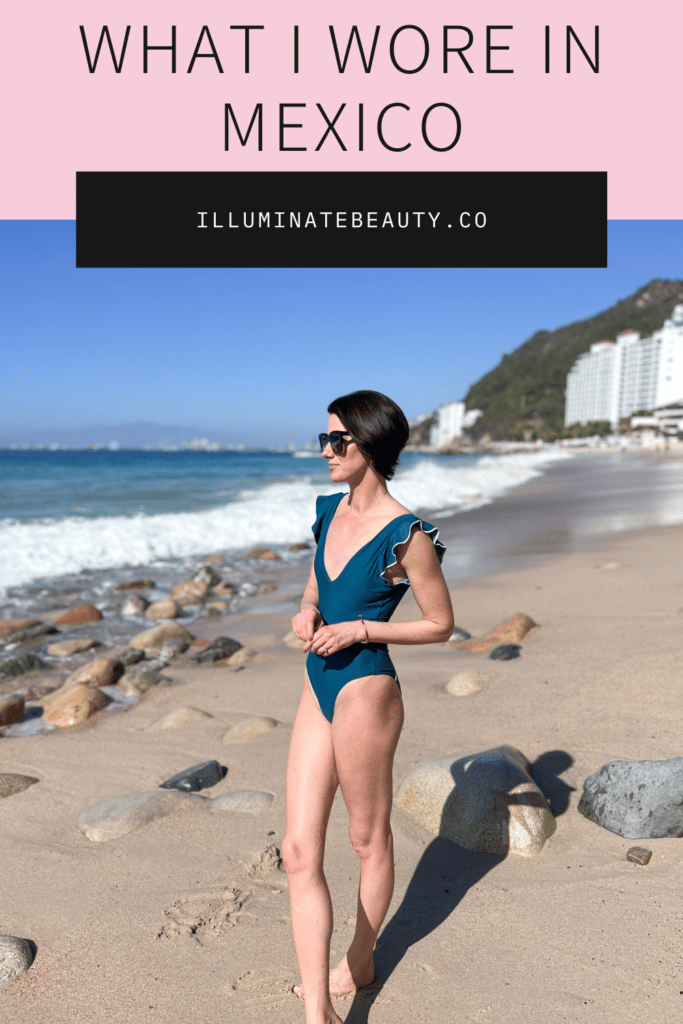 *This post contains affiliate links. If you choose to purchase an item featured in this post, I get a small portion from the sale. Thank you! It does not affect you at all.