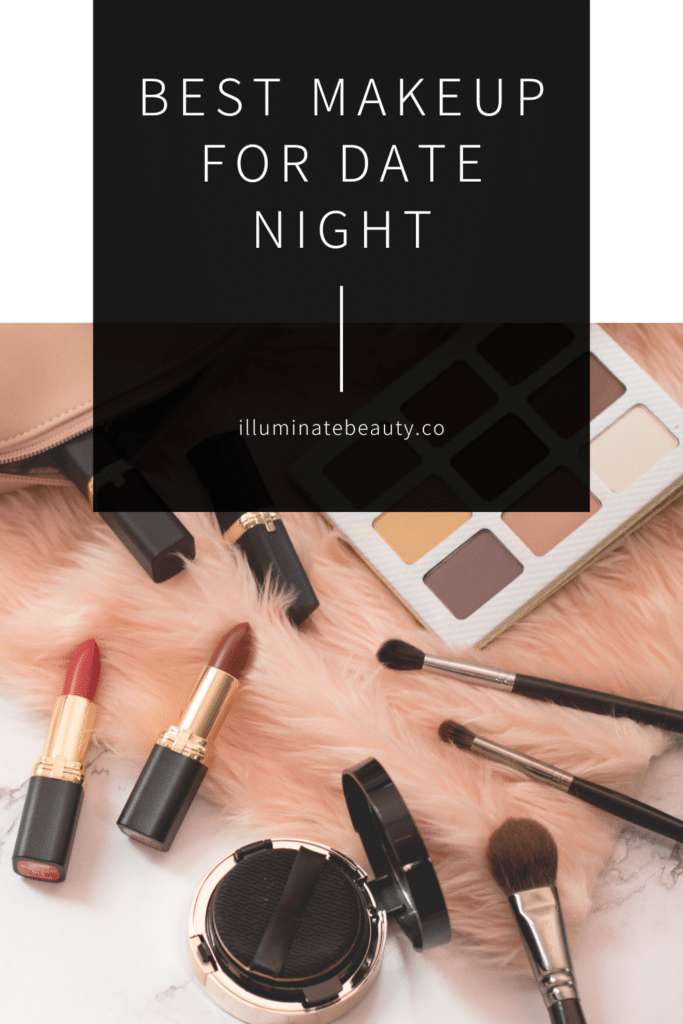 Whether you are married, single, or in a relationship, date night is a great time to get dolled up and look your best! Here's the best makeup for date night that will help you show up with confidence so you can enjoy your evening out!
Date Night Skincare Prep
Just as with any other day, before you apply makeup, it's crucial to have great skincare! If you want a nice makeup application, you have to start with a nice skincare routine. Cleanse, tone, and moisturize daily so you have happy and healthy skin.
Before you apply your makeup for date night, wash your face to get rid of the oils and dirt that have built up during the day. Having a clean canvas will ensure a better makeup application.
Natural Date Night Look
If you want to go for a subtle and natural makeup look for date night, that's great! Here are some essentials to include in your makeup routine:
Foundation- a light layer of foundation will help even out your skin tone.
Contour- since you don't want to go for drama, use a lighter contour. This will still give your cheekbones and forehead dimension, but it will be more subtle.
Blush- opt for a subtle blush to give your cheeks a natural flush.
Mascara- this is the best way to define your lashes and help you look feminine!
Lips- choose a natural looking lip color or gloss to top your look off.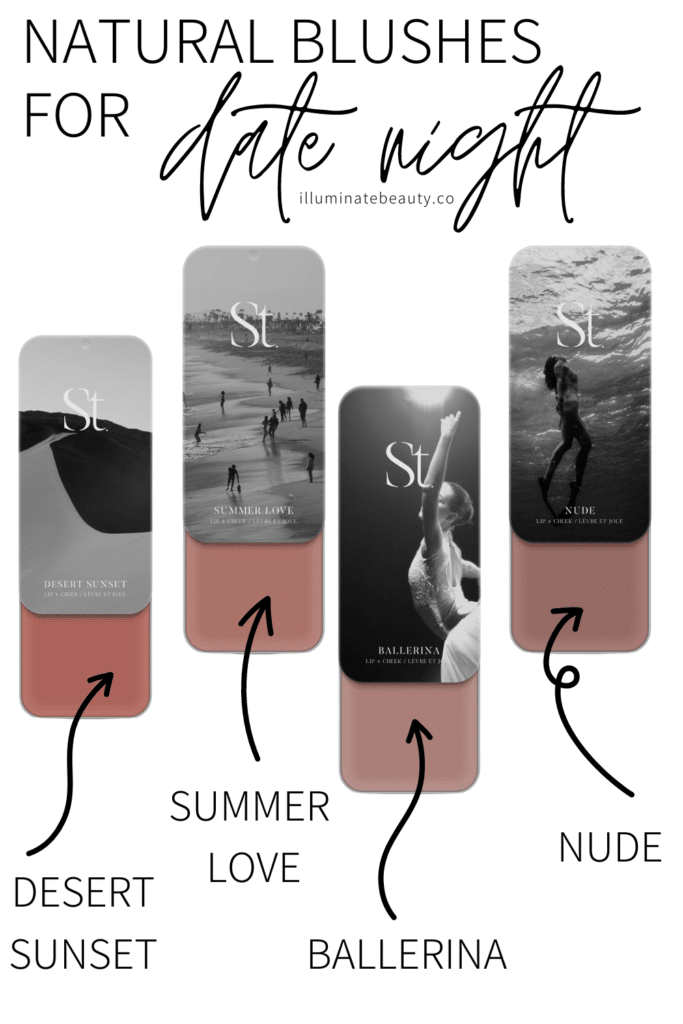 Beautiful Date Night Look
If you want to take your makeup game up a notch above subtle and natural, then here are some tips to help you get there:
Foundation- start by evening out your skin tone with foundation.
Contour- add depth and dimension to your face with contour! Focus on your cheekbones, forehead, nose, and jawline.
Blush- choose a pretty blush that will showcase your cheeks and give you that feminine flush!
Illuminator- add a glistening shimmer to help you glow!
Eyeshadow- don't forget the eyes! Showcase those beautiful eyes by wearing eyeshadows that will complement your eye coloring. Here are some great options for these eye colors: green eyes, brown eyes, blue eyes, hazel eyes.
Mascara- long lashes are the best way to dress up your makeup look!
Lips- pick a fun lip color that coordinates with your outfit. It will pull the look together!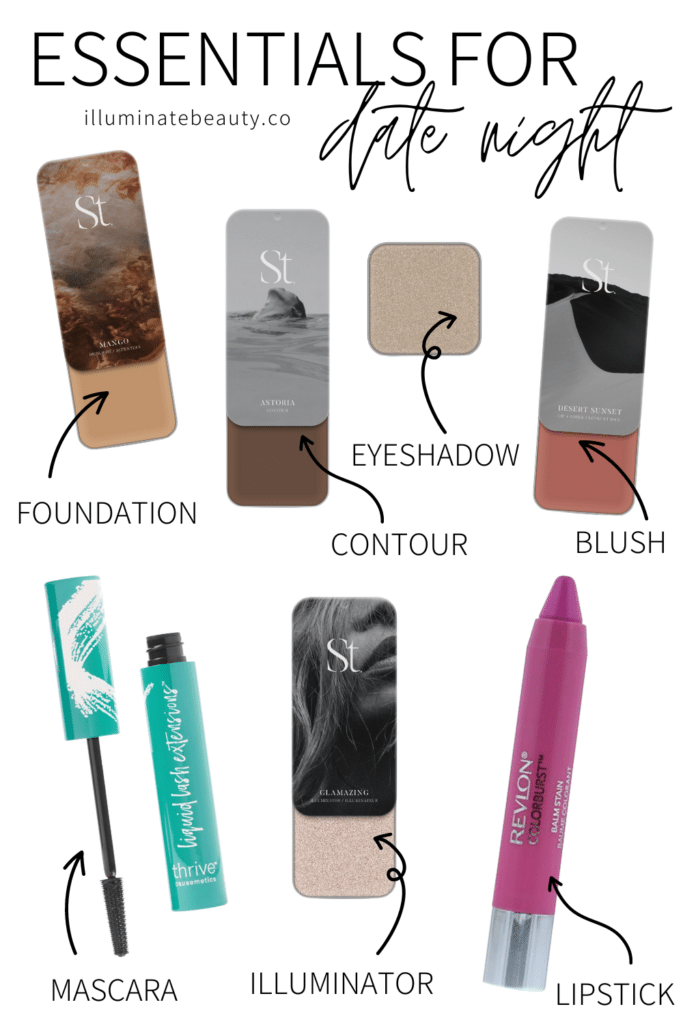 FOUNDATION | CONTOUR | EYESHADOW | BLUSH | MASCARA | ILLUMINATOR | LIPSTICK
Dramatic Date Night Look
If you want to go bold, then here are some tips that will help you stand out! Here's a rule of thumb though, if you want to have bold eyes, stick to a natural lip. If you want a bold lip, then go for a more subtle eye. You don't want parts of your face competing with each other.
Foundation- start with an even skin tone and a blank canvas.
Contour- this is your best friend! Get those cheekbones to pop!
Blush- apply a pretty shade that will add a flush to your face.
Bronzer- give your face a sun-kissed glow with bronzer.
Illuminator- add a goddess-like shimmer to the tops of your cheekbones and bow of your lip!
Eyeshadow- whether you choose subtle or dramatic, add eyeshadow to make your eyes pop.
Mascara- opt for mascara or falsies to really play your eyes up!
Lips- bold or natural? That is the question! Either way, your lips will top your look off.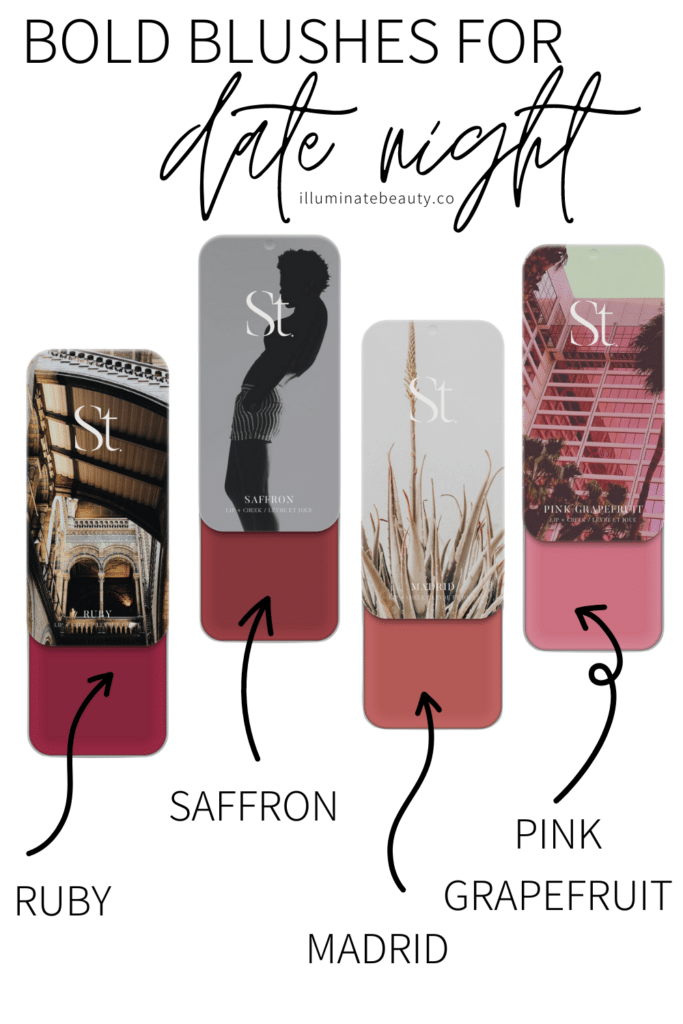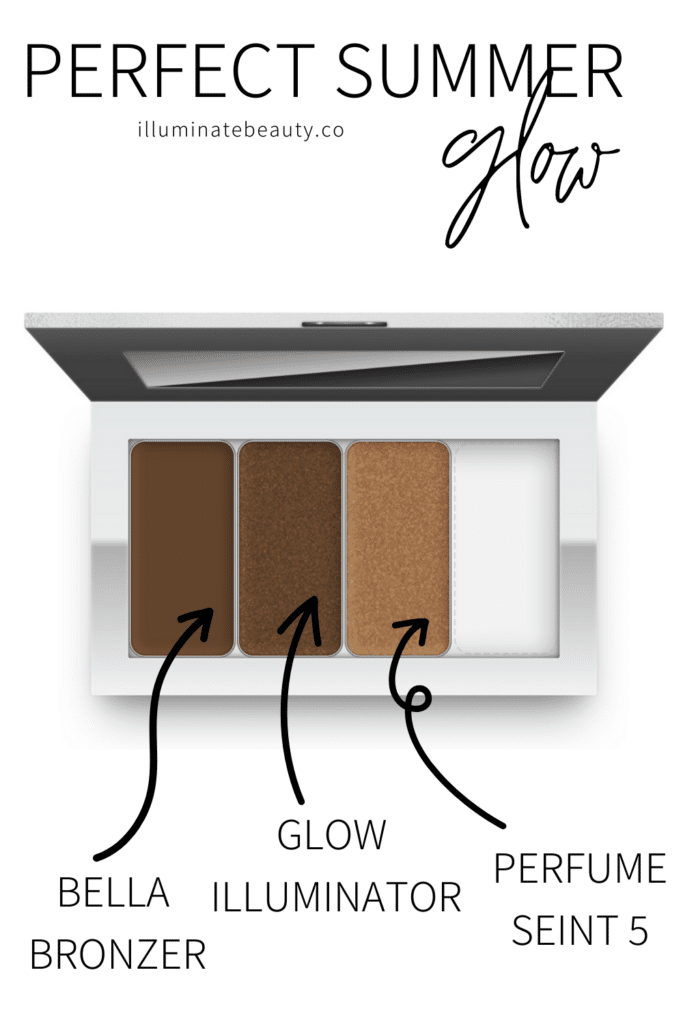 And there you have it! The best makeup for date night for whatever look you're going for. Just remember, when you feel good, you do good. You show up more confidently and authentically. Take some time for yourself so you show up as your best self!
If you want help creating a customized makeup palette, I'm happy to help! Take this quick makeup survey to get started!
If you would rather shop solo, then you can shop my favorite makeup on your own or make it easy by browsing the prebuilt collections.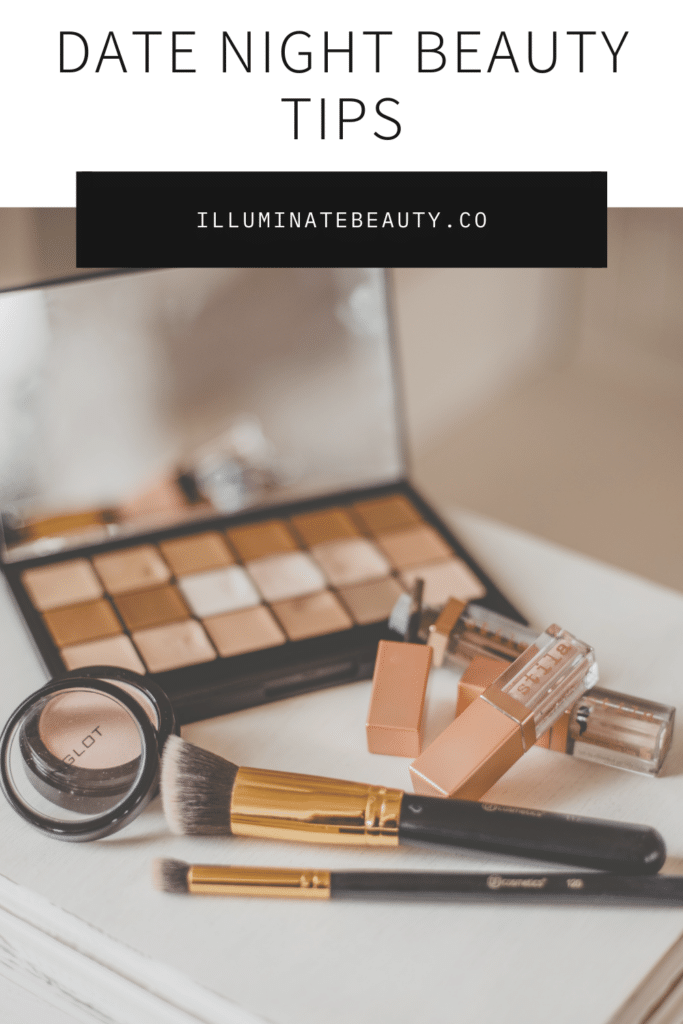 *This post contains affiliate links. If you choose to purchase an item featured in this post, I get a small portion from the sale. Thank you! It does not affect you at all.