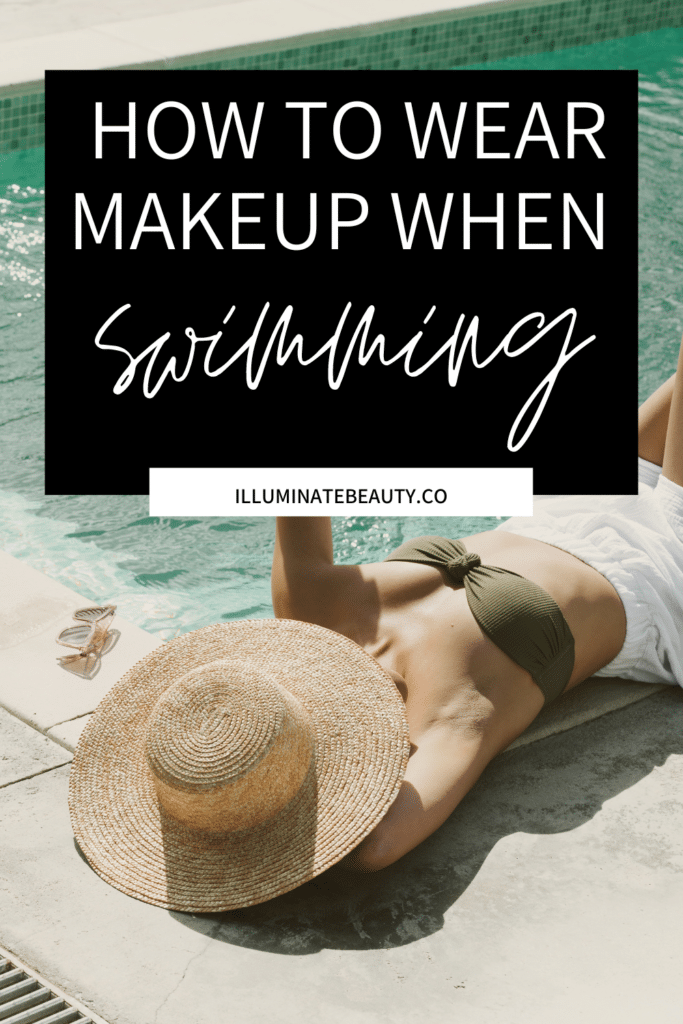 Do you like to spend your warm summer days lounging at the pool, lake, or beach?? Do you also like to look pretty while doing it?? Here are some tips on how to wear makeup when swimming so you can look your best all day!
Tips for Helping Your Makeup Last All Day in the Summer
Here are a few tips that will help your makeup last all day in the summer heat and water:
Try to avoid rubbing your face. The more you rub your face, the higher chance that your makeup will smear or rub off.
Set your makeup with setting spray
Use a mineral powder sunscreen like Supergoop! Re(Setting) Mineral Powder or Supergoop! Re(Setting) Refreshing Mist. This will allow you to brush or spray more sunscreen on without having to rub an ointment in and then rubbing your makeup off.
Less is more! The more makeup you put on, the less it will last. With the water, heat, and sweat, it will start melting off your face and that's not good! Just apply makeup for the reason you need it: Do you want to even out your skin tone? Do you need to conceal dark circles? Do you need to cover blemishes? Focus on those areas.
What's the Best Sunscreen for Your Face?
Before you apply your makeup, it's important to protect your face from the sun with a good sunscreen. But not all sunscreens are created equal and not all sunscreens work well on the face! Here are some of the best sunscreen options for your face: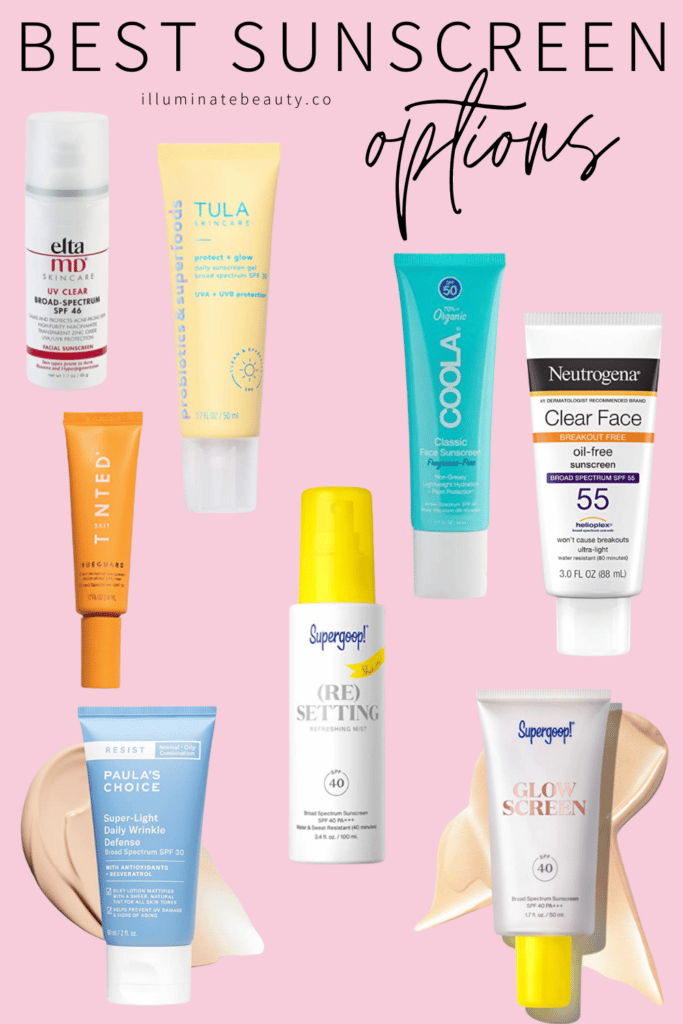 Once you apply your sunscreen, wait a good 5-10 minutes before you apply your makeup. You want the sunscreen to fully absorb into your skin so your makeup applies, blends, and stays well.
The Best Makeup for Swimming
If you are going to be in the water, it's best to wear makeup that will last! Powder and liquid foundations will easily rub off. But Seint cream makeup consists of Beeswax and Ozokerite Wax which will help it last! The water will bead up on your face instead of washing the makeup off.
Depending on if you want a full face of makeup with highlight, contour, blush, bronzer, and illuminator or you just want a barely there makeup look, you can create the look you want to last all day.
Not sure what colors of makeup look best on you?? Here are a few ways to know what makeup colors to wear:
The Best Waterproof Mascara
The most important part of makeup for swimming is mascara! It's crucial to have a great waterproof mascara so your lashes look great all day! Nobody wants to look like a drowned raccoon, right?! Here are some great waterproof mascara options for swimming:
Covergirl Clump Crusher Waterproof Mascara
L'Oreal Bambi Eye Waterproof Mascara
Maybelline Lash Sensational Sky High Waterproof Mascara
Tarte Lights, Camera, Splashes Waterproof Mascara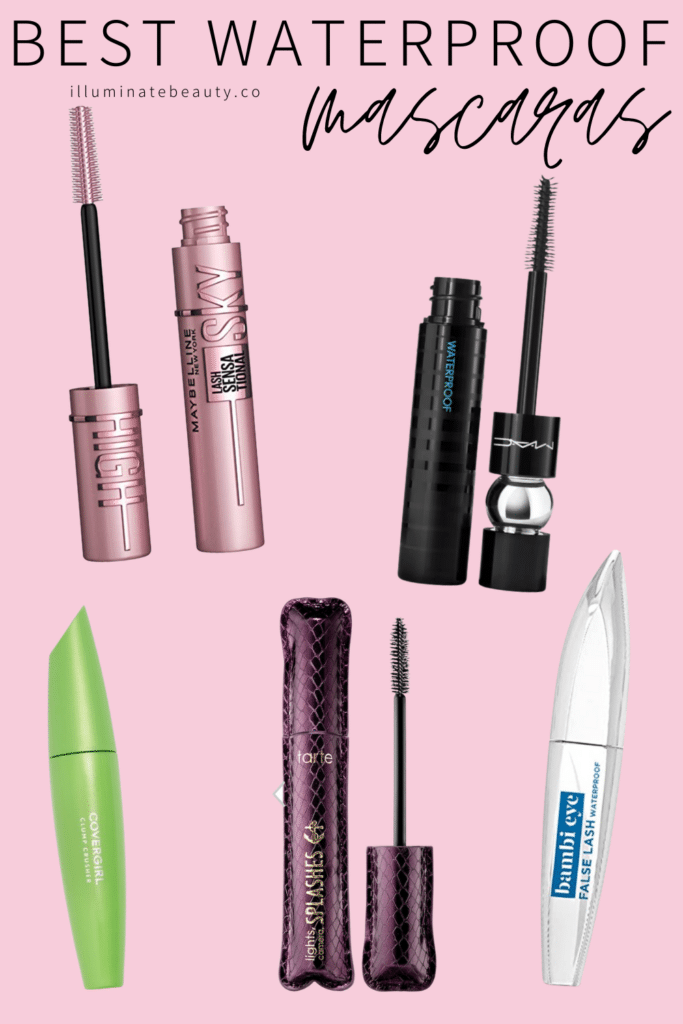 The Best Concealer for Swimming
Most women just want to erase their blemishes so their skin looks flawless. The best concealer for swimming are Demi Correctors. Demi Correctors use color science to help erase distractions on our faces, using the least amount of makeup as possible. When applied with the Spot Brush, those distractions can disappear!
If you want to conceal dark circles and brighten under your eyes, then the Wide Awake Edit is going to be great for you!
If you want to conceal blemishes, then the Erase Edit will be your best friend!
If you want to conceal melasma, varicose veins, and sun spots, then you will love the Rewind Edit.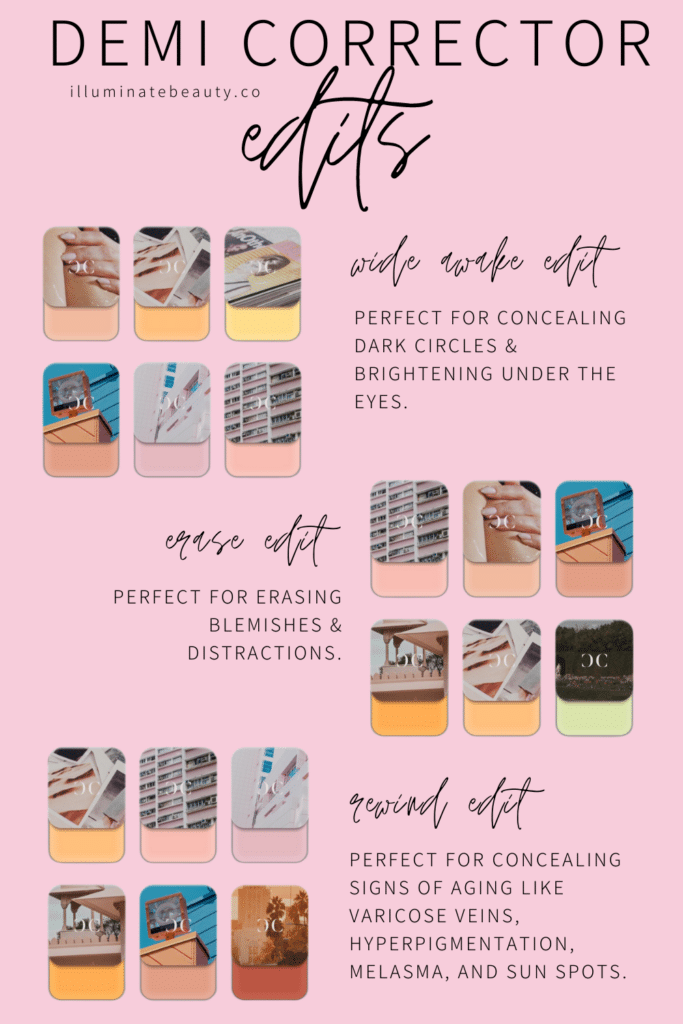 Use those tips and products when you're wondering how to wear makeup when swimming. Less is more! Let your true beauty shine. Get out there and enjoy the sun!


Here are other blogposts you might enjoy:
Simple Beach Makeup that Won't Rub Off
How to Color Match Yourself with Seint Makeup
5 Minute Makeup for Women Over 40
Eyeshadow Tips for Hooded Eyes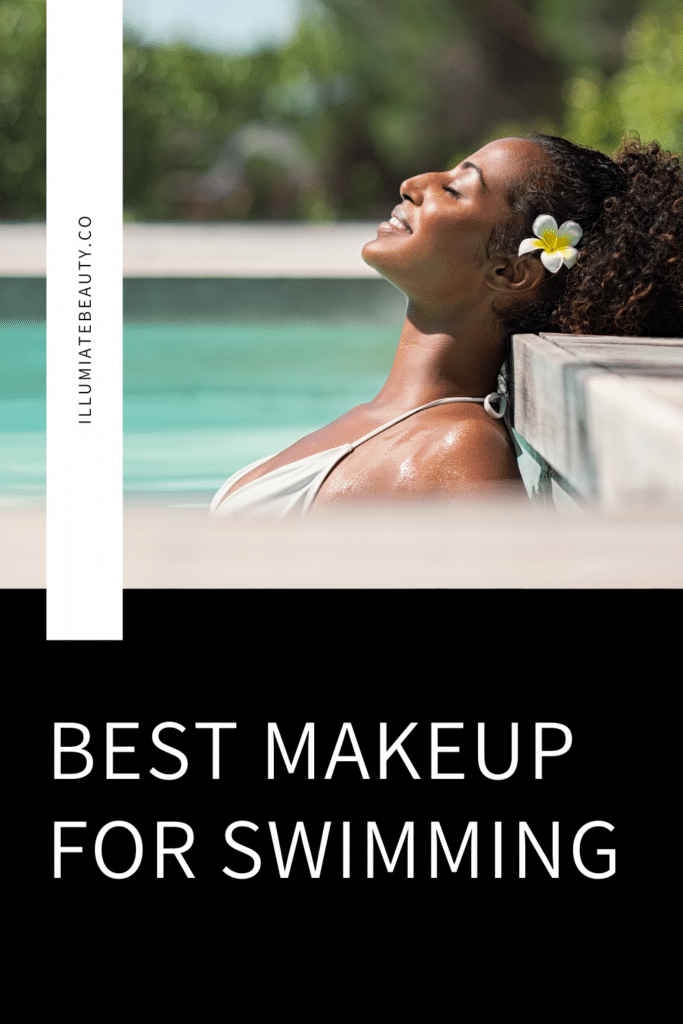 *This post contains affiliate links. If you choose to purchase an item featured in this post, I get a small portion from the sale. Thank you! It does not affect you at all.