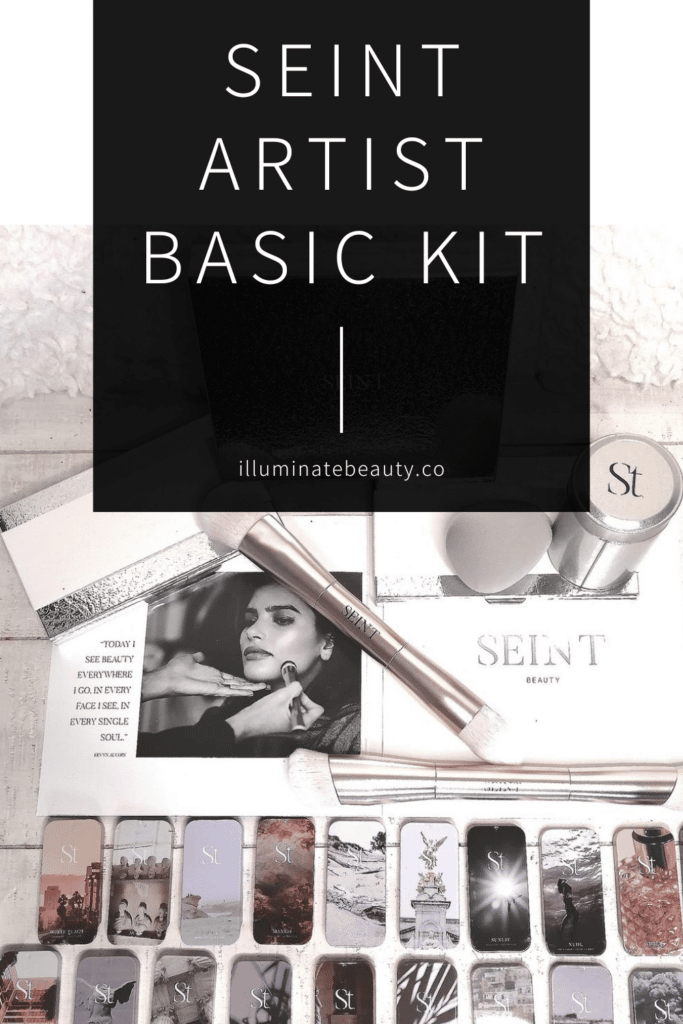 Are you considering becoming a Seint Artist and you don't know which kit to buy? Here's all you need to know about the Seint Artist Basic Kit so you can make a wise decision.
What is a Seint Artist?
First off, Seint is a beauty brand that helps women look and feel beautiful. Seint sells makeup, skincare, and beauty tools that help simplify beauty routines and bring out the best features in women. Seint is famous for their iiid foundation that is meant to add shape and dimension to women's faces.
Cara Brook, the founder of Seint, says it best:
"At Seint, we are beauty conservationists. Just as a museum would care for and preserve a beautiful work of art, we see makeup as a vital way to care for and preserve the story of your life that you wear each day on your beautiful face. Beauty connects us to each other; and our passion is helping you to find the beauty in yourself and the world around you."
You can learn all about the Seint Artist Program and how much a Seint Artist makes to see if it's a good fit for you.
What Comes in the Seint Artist Basic Kit?
The Seint Artist Basic kit consists of:
2 iiid palette 4
1 iiid palette 12
2 brushes
1 perfector sponge
19 iiid foundation singles (a combination of highlight, contour, lip & cheek, and illuminator)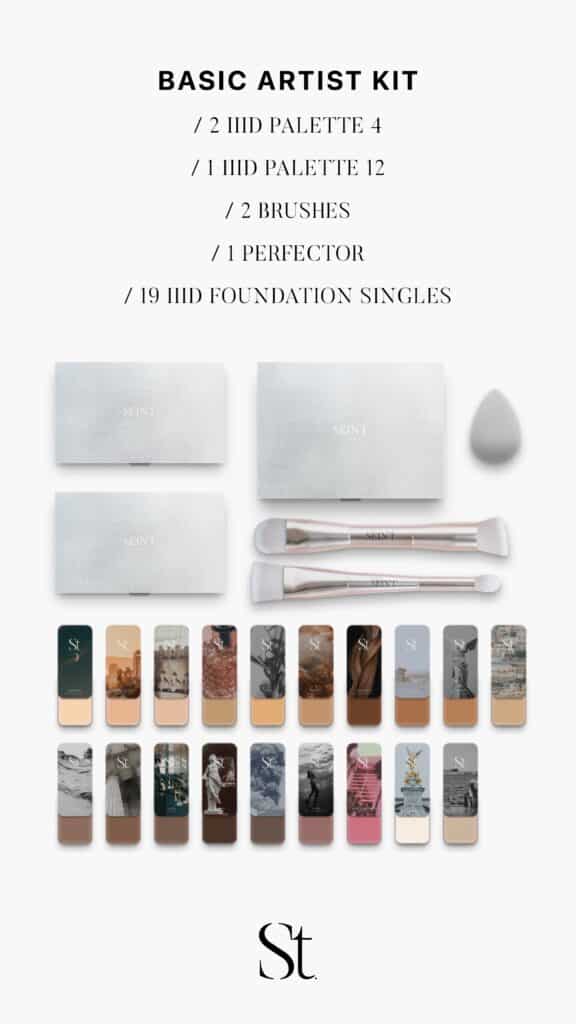 Is the Seint Artist Basic Kit Right For Me?
The Basic kit is great for you if you are on a budget and want to get started! It includes the basics to help you launch your business. With its assortment of makeup colors, you will be able to start color matching and getting familiar with the different shades so you can best help women. 
How Much is the Seint Artist Basic Kit?
This kit is $225 USD/$315 CAD.
Which Seint Artist Kit Should I Buy?
If you already use and love the makeup and have a great collection going, then the Essential Kit is a good option. It's also great if you're on a budget. If you have more money to spend and want more to begin your business, then the Basic Kit is a good option. If money is not an issue and you want all the things to really propel you forward as a Seint Artist, then the Pro Kit is great for you. You definitely get more bang for your buck with the Pro Kit.
If you want to learn more about the Seint Artist Program, then head to the Seint Artist FAQ page to get the nitty gritty! If you would like to know about joining my Seint Artist Team, then I would be happy to have you become a member! Email me if you have any questions about the Seint Artist Program =)