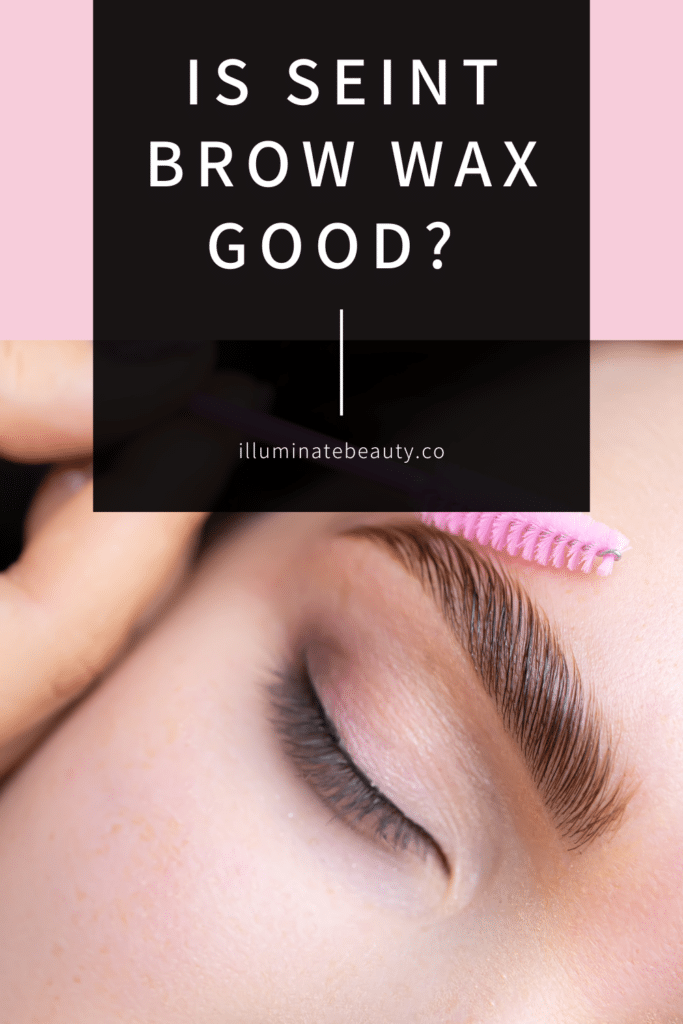 Have you wondered is Seint brow wax good? Here's a complete guide to Seint brow wax so you can see what it's used for and how to use it.
Is Seint Brow Wax Good?
Once you know how to properly use Seint's brow wax, it works really well! It's a great way to help your brows have a nice shape and stay in place all day.
What is Seint Brow Wax?
Seint brow wax is a product that helps tame your brows! Just like you can use gel, wax, or spray to style your hair, brow wax styles your brow hairs. It keeps them in place so they look great all day!
Seint brow wax comes in a tin with a lid. The wax itself is hard and needs liquid to soften it enough to work it through the spoolie. The wax will not work well without softening up with liquid!
What are the Ingredients in Seint Brow Wax?
Here's a list of ingredients in Seint brow wax:
Aqua
Sorbitol
Glycerin
Sodium stearate
Sodium laurate
Propylene glycol
Sodium oleate
Sodium myristate
Sodium chloride
Butyrospermum parkii butter
Sodium cocoate
Sodium palm kernelate
Cocos nucifera oil
Glyceryl laurate
Cocamidopropyl betaine
Sodium citrate
Citric acid
Sodium thiosulfate
Trisodium sulfosuccinate
Pentasodium pentetate
Tetrasodium etidronate
How to Maintain Your Brows
Before you take the time to style your brows, make sure your brows are in good condition. Tweeze and trim your brows so they have a good shape to begin with. You don't want to enhance your brows if they are a hairy mess! Take some time to get them looking good and then you can style them.
How to Tweeze Your Brows
How to Define Your Brows
What You Need for Good Brows
If you want nice looking brows, here are products to help you get them: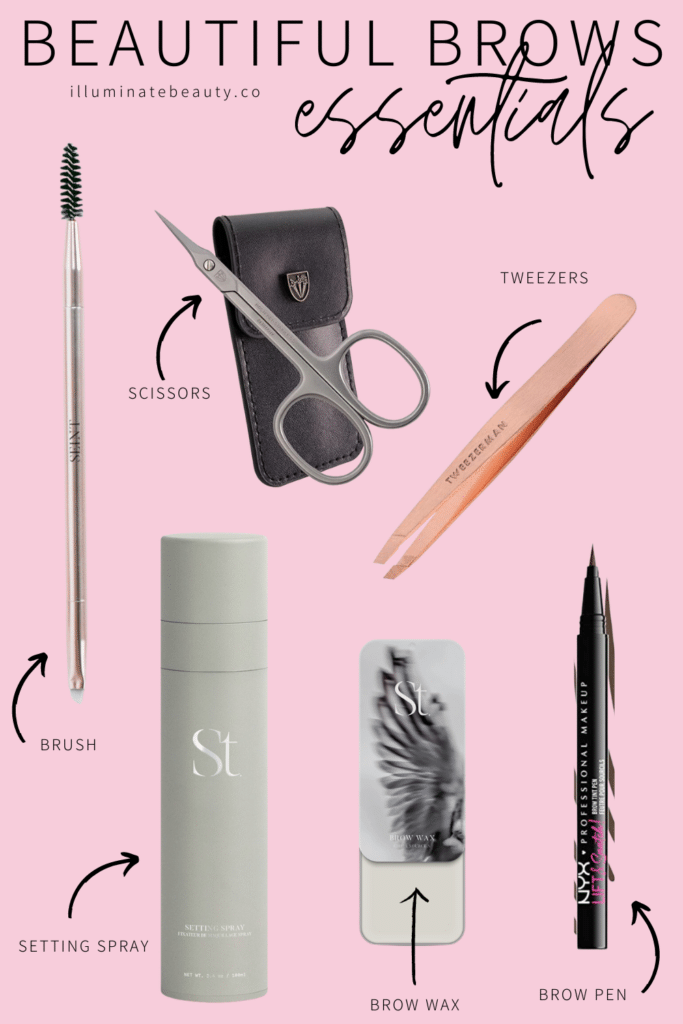 How to Use Seint Brow Wax
Since the brow wax is hard, it needs liquid to make it a paste. Here's how to use Seint brow wax:
Take Setting Spray or water and either spray a brush with a spoolie or the wax itself
Take the spoolie and swirl it in the wax
Use the spoolie and brush it in your brows to shape your brows to your desired shape. It's best to brush your brows upwards to give them a nice shape.
(Side note: you can define your brows with a brow pen or eyeshadow or contour before OR after you use brow wax. I prefer to define my brows after I use brow wax. But play around with what order you prefer)
Seint Brow Wax Tutorial
If you are a visual learner, then watch this step-by-step tutorial on how to use Seint's brow wax:
Where to Buy Seint Brow Wax
If this is a makeup product that you want to add to your beauty routine, then you can shop the brow wax in the online store. Simply add to cart and checkout!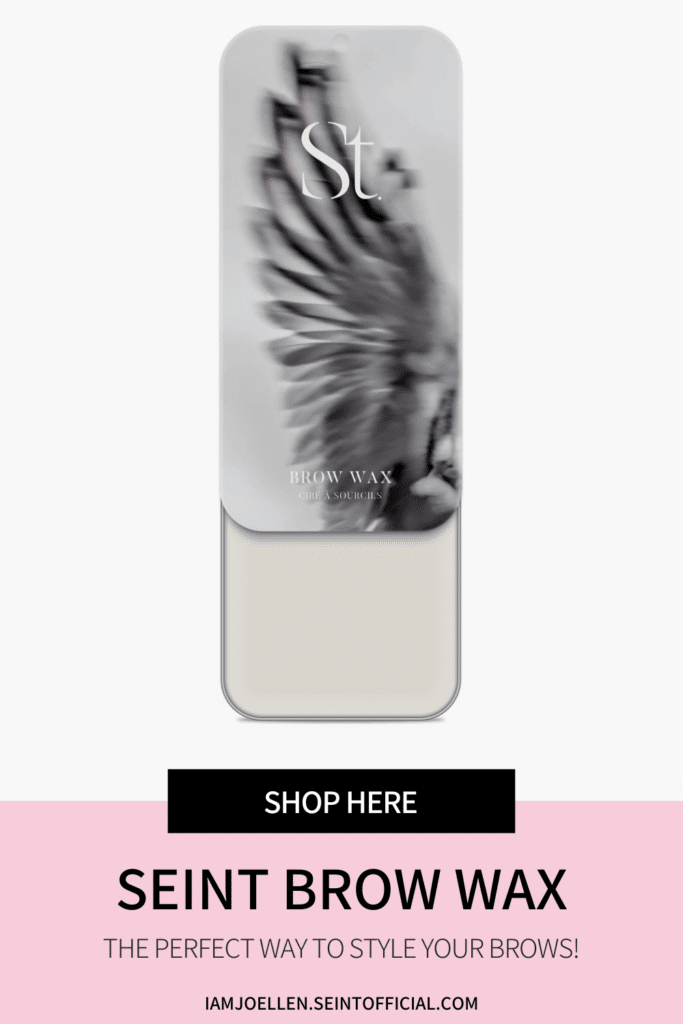 How to Define Your Brows
Once you have a nice shape to your brows and you have applied brow wax, you can define them by filling them in with a brow pen or eyeshadow or contour. Watch the tutorial below to see how to define your brows:
You can keep the tin lid and slide it off when you need to use it or you can get a palette to pop it in with other fun makeup items like a lip & cheek, bronzer, eyeshadow, or illuminator. If you're already a Seint makeup lover, then it will fit in your custom compact with all your other favorite products.


Here are other blogposts you might enjoy:
How to Color Match Yourself with Seint Makeup
How to Look Younger with Makeup for Women over 40
5 Minute Makeup for Women Over 40
Eyeshadow Tips for Hooded Eyes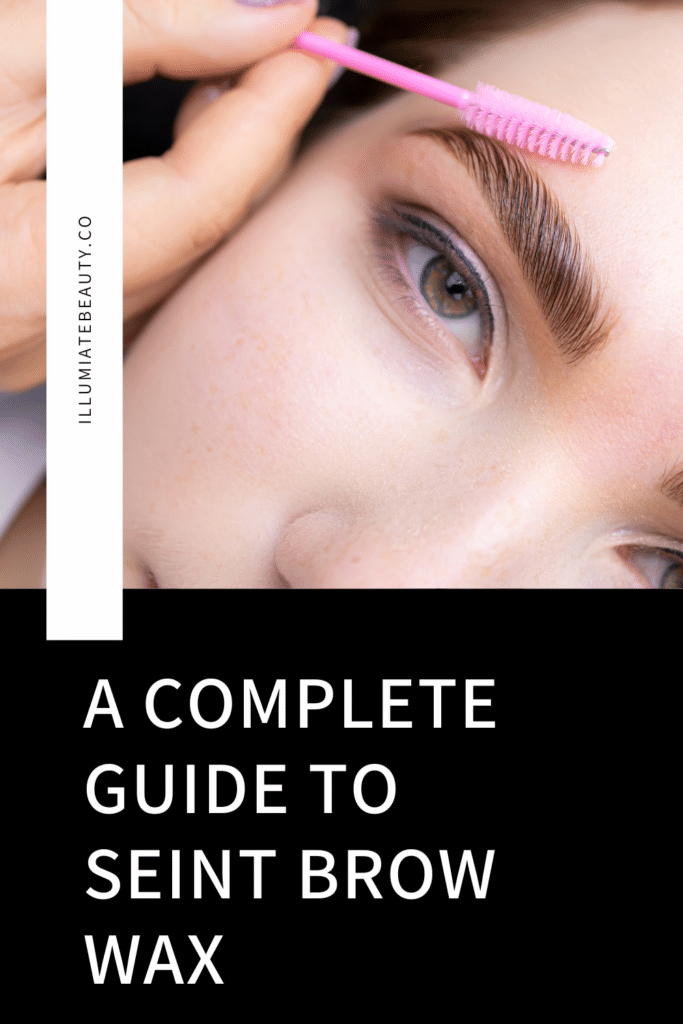 *This post contains affiliate links. If you choose to purchase an item featured in this post, I get a small portion from the sale. Thank you! It does not affect you at all.