Seint Makeup for Mature Skin
Do you have mature skin? By mature skin, I mean wrinkles, lost elasticity, age spots, sun damage, any signs of aging? Has your skin kind of lost that youthful glow? If so, it can be tough finding the right makeup products to help revive that youthfulness. But I have found it! You will love Seint makeup for mature skin!
Best Makeup for Mature Skin
When you're looking for a makeup that works well with mature skin, you want to look for a product that has great coverage, that can bring out your beautiful features instead of hide them, that moves with your skin instead of sits on its surface. And Seint IID Foundation is all of those things!
Seint Makeup for Mature Skin
If you have mature skin, then you will love Seint makeup! It is a cream foundation that slides on the skin. When you get the right color, it should really look like a second skin! It will melt into your face nicely and move when you move. It will melt into your wrinkles, it will cover your age and sun spots, it will enhance your cheekbones and jawline and give you the femininity that you're looking for!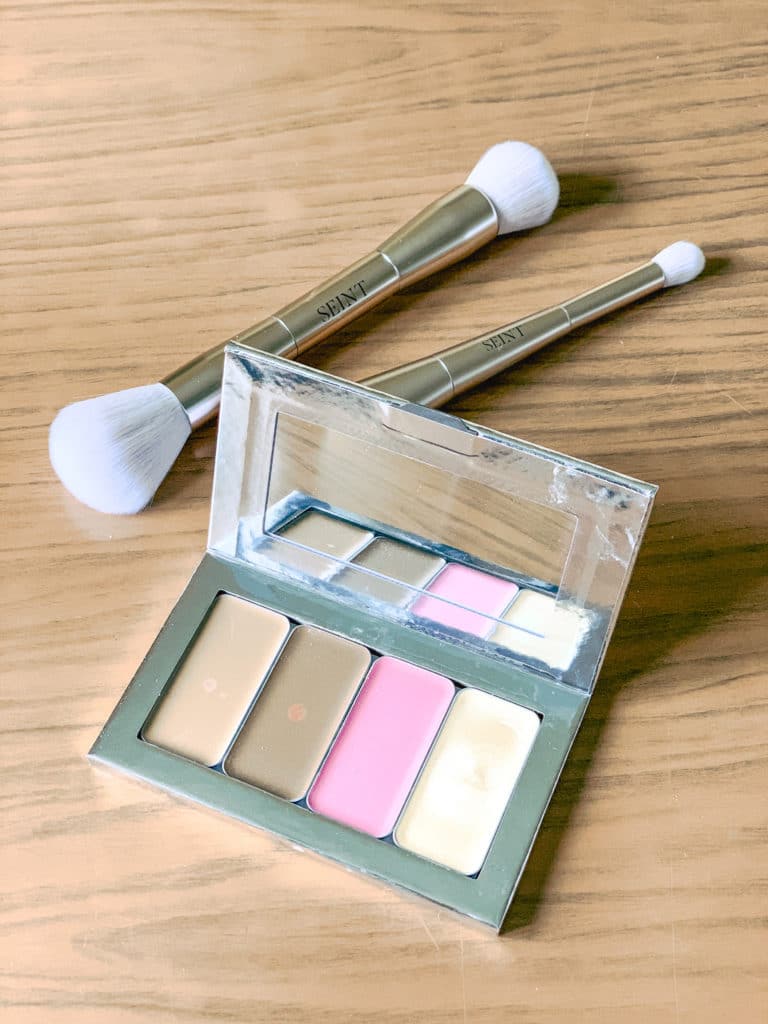 What to Wear
Seint makeup comes with 4 foundation colors. You place them right where you want them. Your highlight is your regular skin color, your contour is the dark ashy shade that will help give your face shadow and dimension, the blush color is perfect for adding a little flush to your face, and the illuminator is great for giving your skin a beautiful glow!
Now, since you have mature skin, your skin has been through a lot. You may have dark circles under our eyes, you may have sun or age spots, you may have redness, you may have veins…and that's ok….we all have imperfections! So, you might want to invest in a few highlight colors so you can help color correct those blemishes.  Here's a chart that can help you choose the right color correcting foundation for your needs.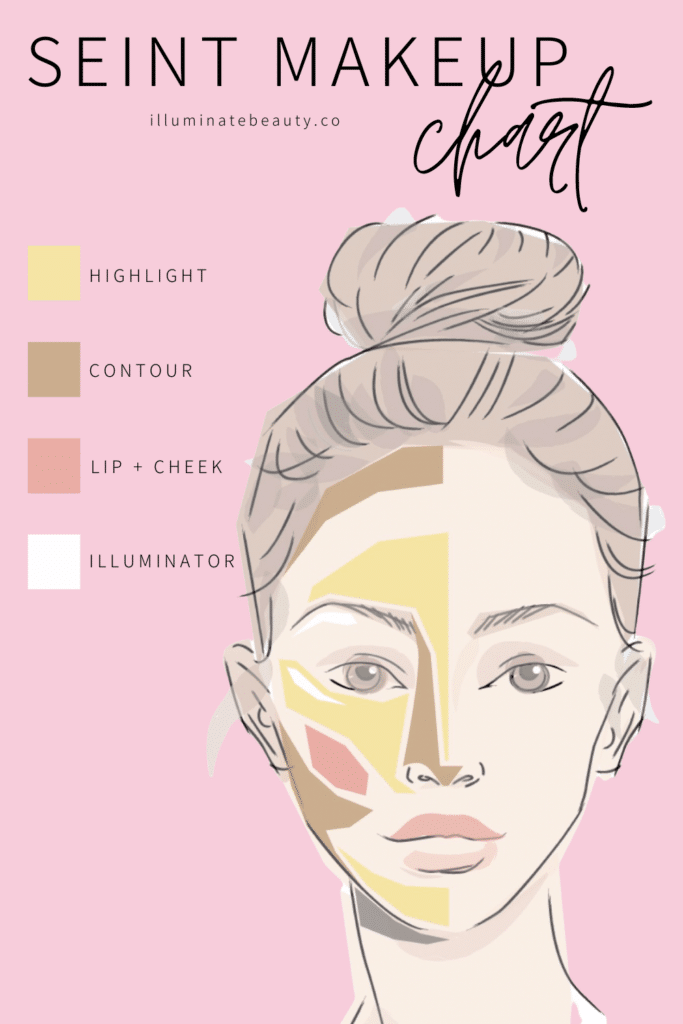 The Best Tools to Use
Just like a painter needs paintbrushes to create a masterpiece, you also need the right tools to create your flawless makeup look! The best tools for applying makeup on mature skin are there:
Buff Brush: This is the perfect brush for applying your highlight & contour! Use the bigger side for applying your highlight and the smaller end for applying your contour. You want to apply the cream foundation in a stippling motion so it goes onto your skin nicely.
Blush/Bronzer Brush: You won't find a better brush for applying bronzer and blush! It's so soft and is the perfect way to apply these colors flawlessly.
Blend Brush: You can use this brush either for detail highlight & contour and applying your powder illuminator. You will love it!
Eyeshadow Brush: This eyeshadow brush is everything! It's perfect for applying eyeshadow and blending it out on your mature skin.
Line Brush: This brush is perfect for helping you define your brows! Simply use an eyeshadow shade or contour shade and use this brush to help fill in those beautiful brows so you can finish your look off!
Perfector Sponge:  The key to applying flawless makeup is blending! And this sponge will become your best friend! It will help melt your makeup into your face so your makeup will move when you move.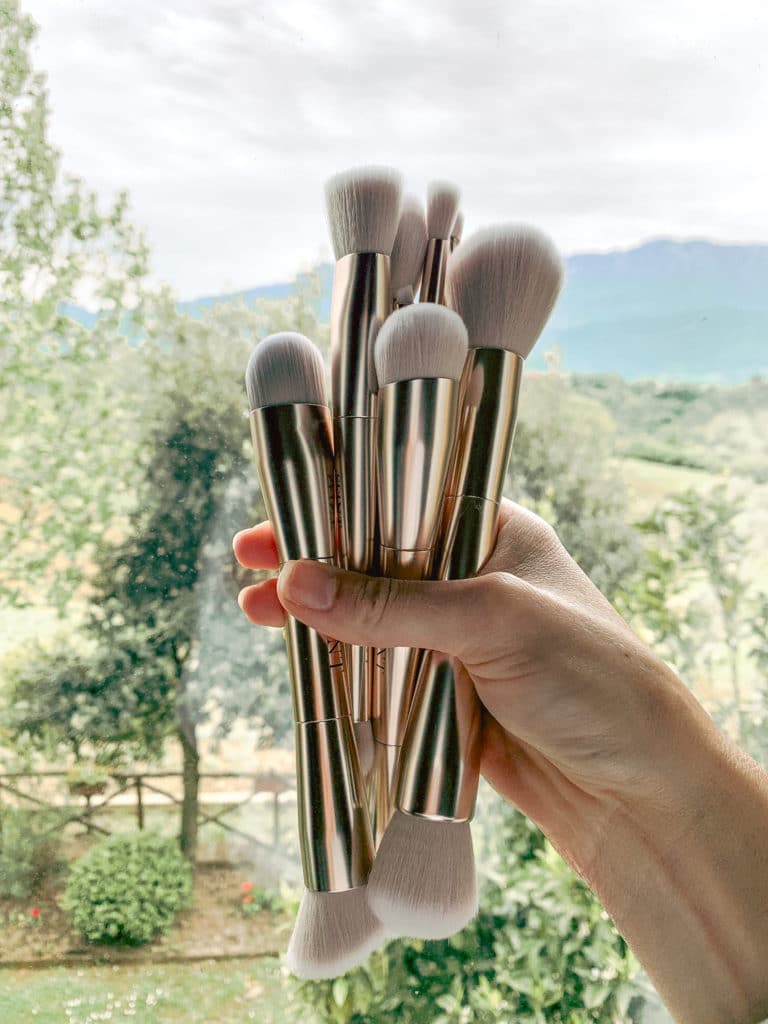 And there you have it! The best makeup and tools for mature skin that will help you look and feel extra beautiful!
If you want help finding out what colors to buy, then I can help! Here are 4 ways to find your Seint makeup colors:
I am always happy to help you choose the colors that will best complement your look, answer any beauty questions, and be your personal beauty consultant.

You can learn more about Seint beauty products HERE!
Here are other blogposts you might enjoy:
Concealing with Demi Correctors