How to Use Seint Makeup with Oily Skin
Do you have oily skin?? I do too!! And using a cream-based makeup like Seint iiid foundation can be a bit tricky! But, I've learned a thing or two over the last 6 years that I've been wearing Seint makeup. So, here are some tips on how to use Seint makeup with oily skin so you LOVE the makeup and it works well for you!
The Best Way to Prep Your Oily Skin
Skin prep is so important for a great makeup application. Here are some ways you can prep your oily skin for Seint makeup:
Maintain a Good Skin Care Routine
A good skin care routine is key! And when you have oily skin, it's crucial to prep your skin well before you apply your makeup. Commit to cleansing, toning, and moisturizing every night before you go to bed. No exceptions. Once or twice a week, exfoliate to help slough off dead skin cells and keep your skin nice and smooth and healthy.
Moisturizer Tips for Oily Skin
If you choose to wear a moisturizer in the morning, make sure to let it soak and absorb into your skin for a good 5-10 minutes before you apply your makeup.
Here are the best moisturizers for Seint makeup: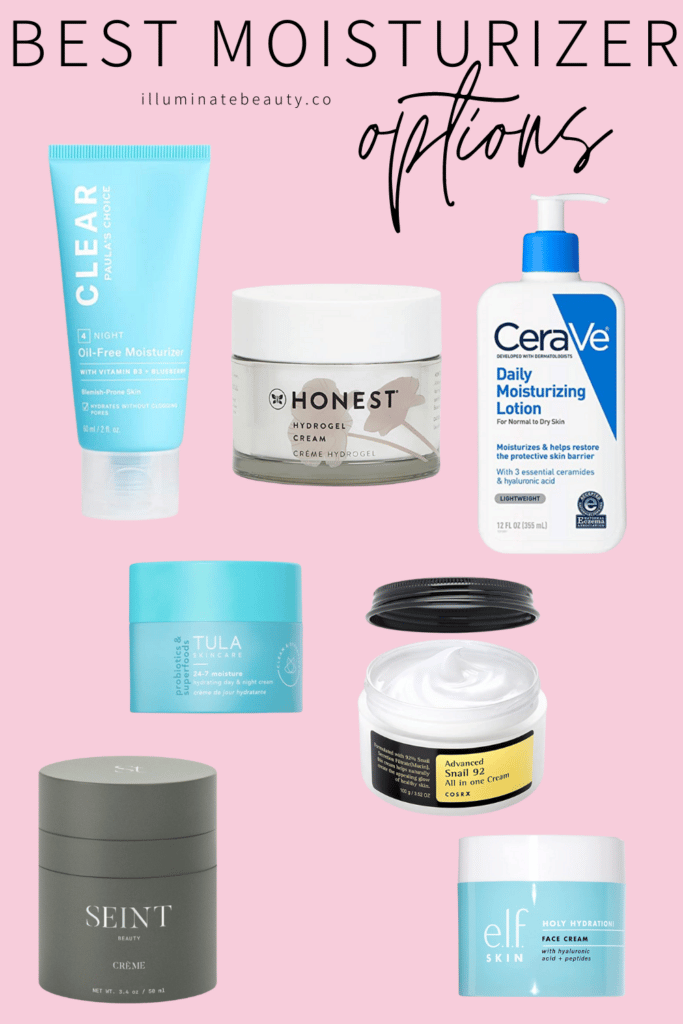 Prime Your Face
Some women find great success in using a primer. Makeup primer helps your makeup sit and stay all day.
Here are some tried and true primers that women love with their Seint makeup:
Charlotte Tilbury Invisible UV Flawless Primer
Seint Setting Spray (this works well as a setting spray and/or a primer!)
Danessa Myricks Yummy Skin Serum Primer
Supergoop Matte Mineral Sunscreen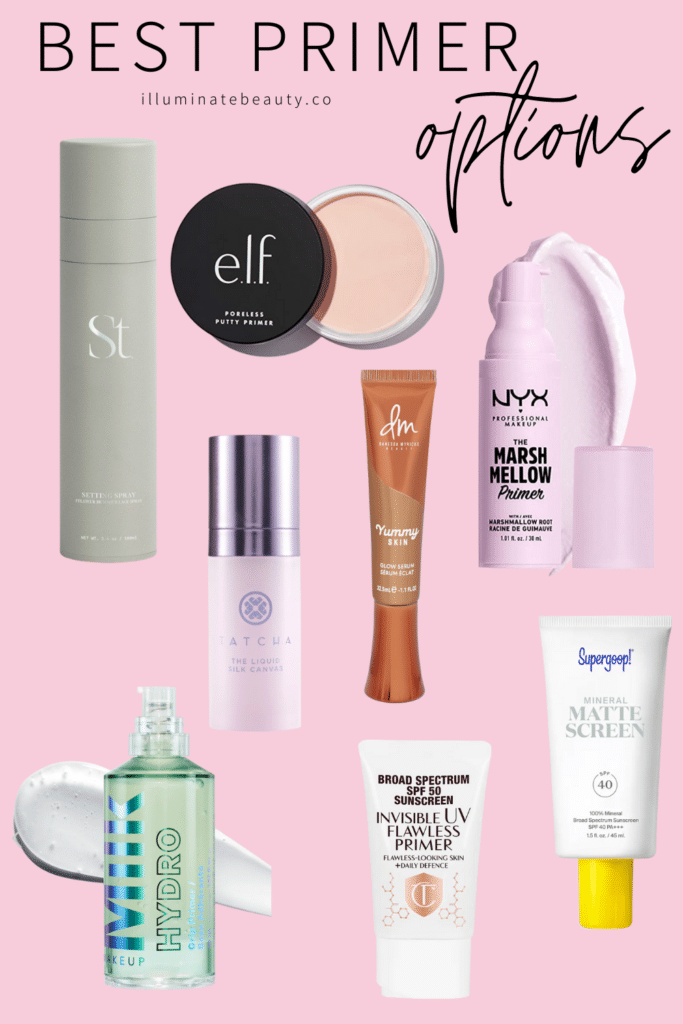 The Best Sunscreens for Seint Makeup
If you want to protect your skin, then here are some great sunscreens that work well with Seint makeup:
Elta Md (my personal FAVE!!)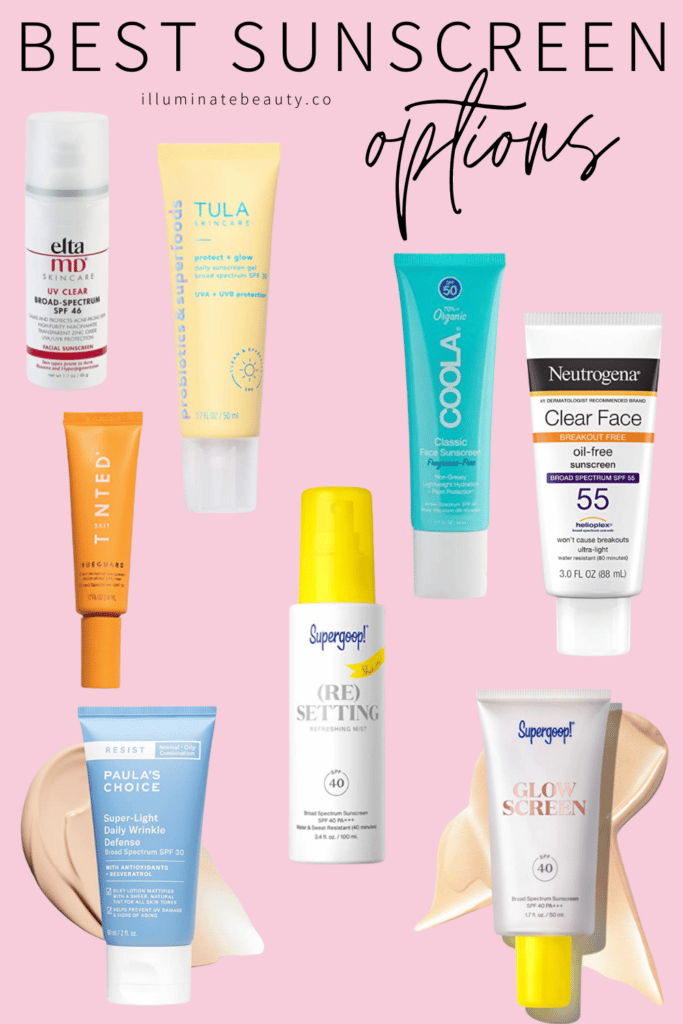 The cool thing about sunscreen is that it can double as a moisturizer and also as a primer. For instance, the Elta MD sunscreen works really well for me as a sunscreen, moisturizer, and primer because it gives my face a matte finish to start.
More Prepping Tips
Moisturizer, primer, and sunscreen are all great products to use with Seint makeup. However, I would not use all 3. The more products you put on your face before you apply your makeup, the more your makeup will slide and have problems. Personally, in the morning I just wash my face with an oil cleanser, apply a tiny bit of oil serum, apply my favorite sunscreen, let it sit for 15-30 minutes, then apply makeup.
The Best Way to Set Your Makeup for Oily Skin
Now that you have a few ideas on how to properly prep your face for Seint makeup, you will also want to set your makeup since you have oily skin. When you have oily skin, you definitely want to set your makeup…this is key! To set your makeup, you can use a powder and/or a setting spray.
The Best Powders for Seint Makeup
If you want a more matte look with your Seint makeup, then you will definitely want to set your makeup with a powder. There are a few ways you can apply powder:
You can use a fluffy makeup brush and add a light dusting all over your face. The Blush + Bronzer Brush is great for this.
You can use a dense makeup brush like the Powder Brush and press the powder on the parts of your face that you get the oiliest. (this is my favorite way)
You can apply a ton (and I mean a TON!) of powder on your face and let it "bake" and soak in the excess oil. Let it sit for several minutes and then take a fluffy brush and dust off the excess powder.
Here are some great powder options:
Coty Airspun Loose Setting Powder
Laura Mercier Translucent Powder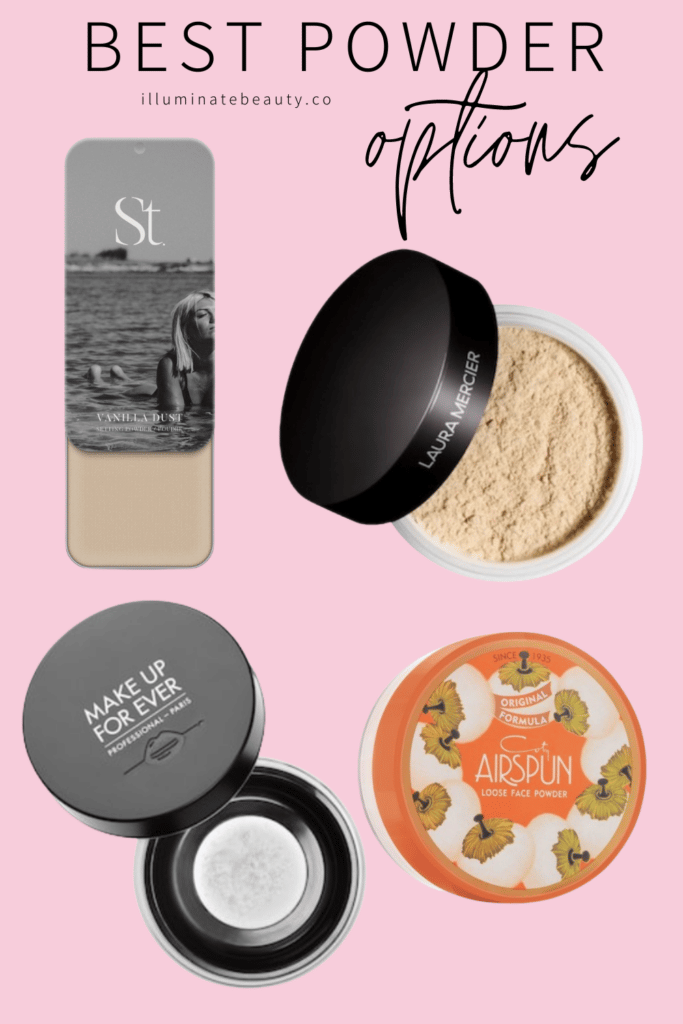 The Best Setting Spray for Seint Makeup
What is setting spray?? Setting spray is like hairspray for your face! It works great at keeping the shine at bay and helping your makeup stay all day. You can set your makeup with just a setting spray or also use powder. You can apply the setting spray before or after applying the powder. Some women like to directly spray the setting spray on their face or spray a makeup sponge and then pat it on their face. Play around to see what works best for you.
Airbrush Flawless Setting Spray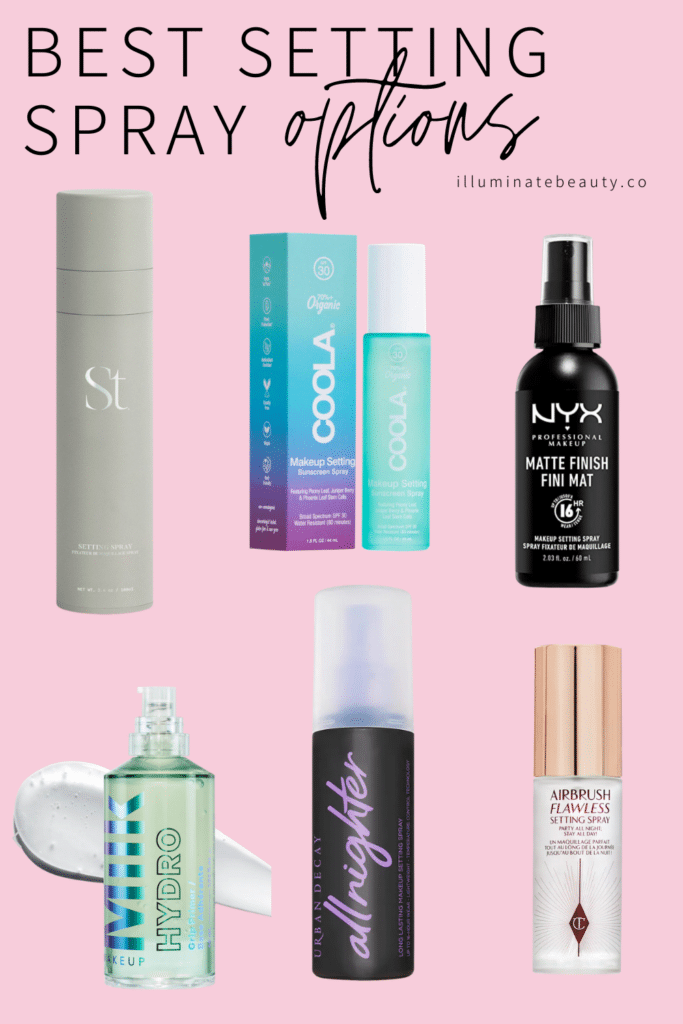 What Products to Avoid with Cream Makeup
Not all skincare products work well with cream makeup. Some ingredients will work against the cream and can make the cream apply splotchy. When wearing cream makeup, try to avoid skincare products like moisturizers, sunscreens, primers, and sprays that contain silica or silicon in them. Other ingredients that silicon camouflages as are these:
Dimethicone
Cyclomethicone
Cyclohexasiloxane
Ceterayl Methicone
Cyclopentasiloxane
Amodimethicone
PEG-12 Dimethicone
Phenyl Trimethicone
Dimethicone Copolymer
Names ending in "-cone" and "-oxane"
If your skincare products have one or more of those ingredients, here are a few tips:
Apply your moisturizer and let it fully soak into your skin for a good 5-15 minutes before applying your makeup.
Try using less product.
Avoid using multiple products like moisturizer, sunscreen, primer, and setting spray. Limit it to 1 or 2 so you're not layering on product after product. This will create more opportunities for ingredients to clash.
Set with powder.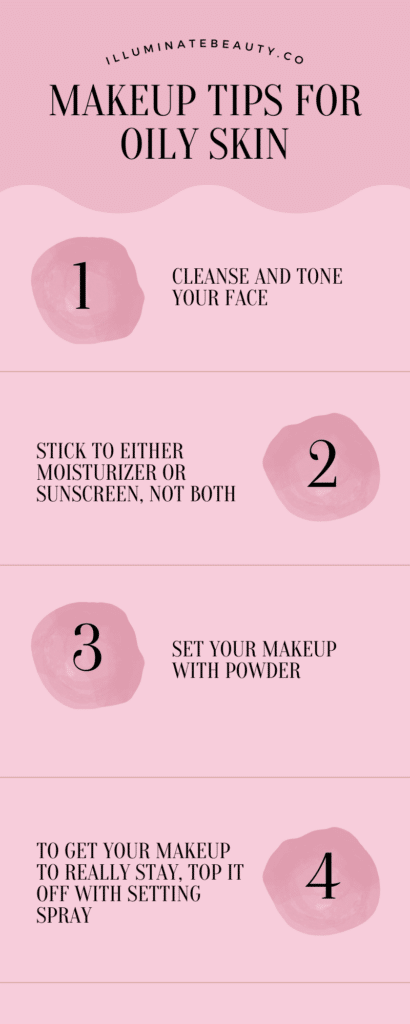 Makeup and skin care is a bit of trial and error. What works well for one person might not work well for another. These are general guidelines to help you get a great makeup application. Play around with different products and techniques until you find what works best for you.
Is Seint Makeup Good for Acne Prone Skin?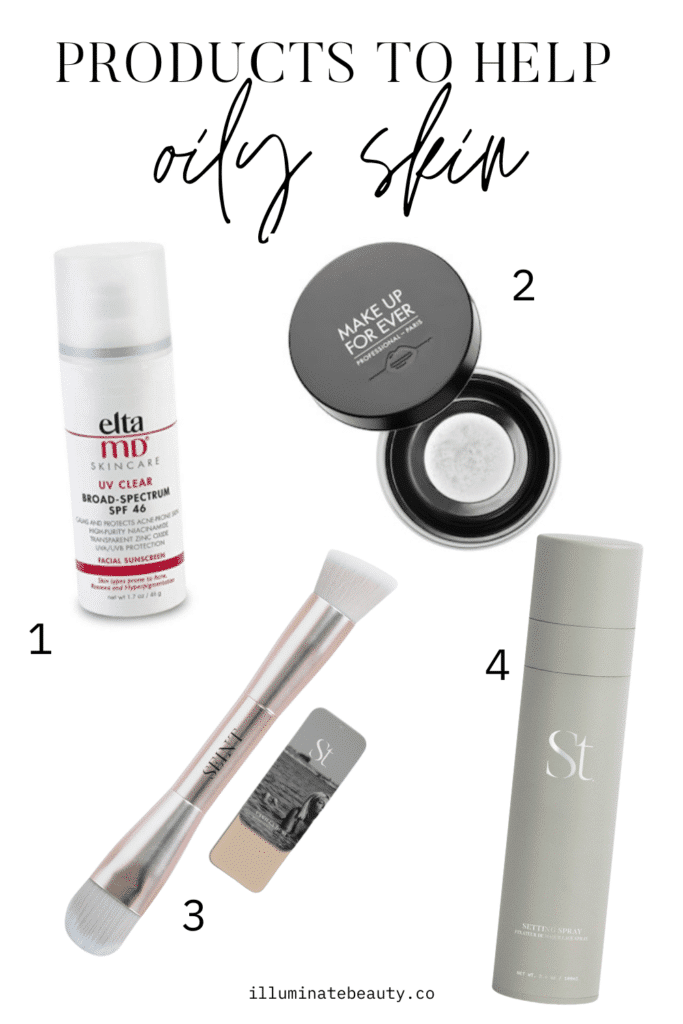 So, give those tips a try! Everyone's skin is different so what works for me might not work well for you. And different things might work during different times of the year. Skincare and makeup is a lot of trial and error to see what works best for you. Have fun with it….you'll find a system that works well for you!
Here are some other blog posts you might enjoy:
How to Color Match Yourself with Seint Makeup
Eyeshadow Tips for Hooded Eyes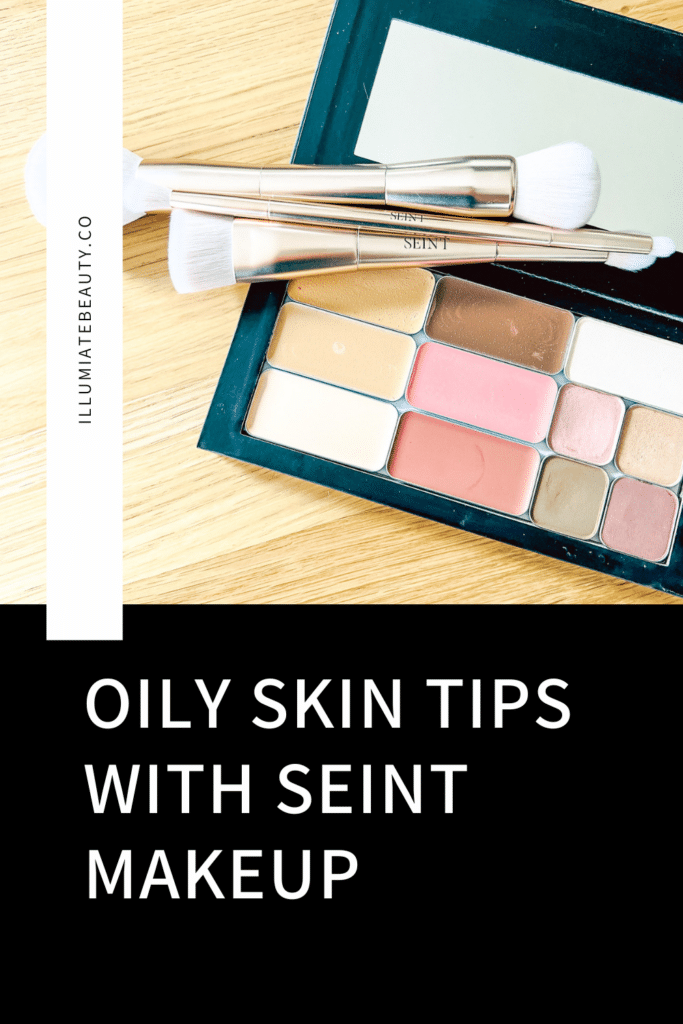 About the Author
JoEllen is a licensed aesthetician, makeup mentor, and certified John Maxwell coach, speaker, and trainer. She has been working with women for 18 years helping them look and feel confident. She loves teaching women simple beauty techniques so they can feel empowered to try it at home. She believes that when you look and feel good, you do good!
*This post contains affiliate links. If you choose to purchase an item featured in it, I get a small portion from the sale. Thank you! It does not affect you at all.