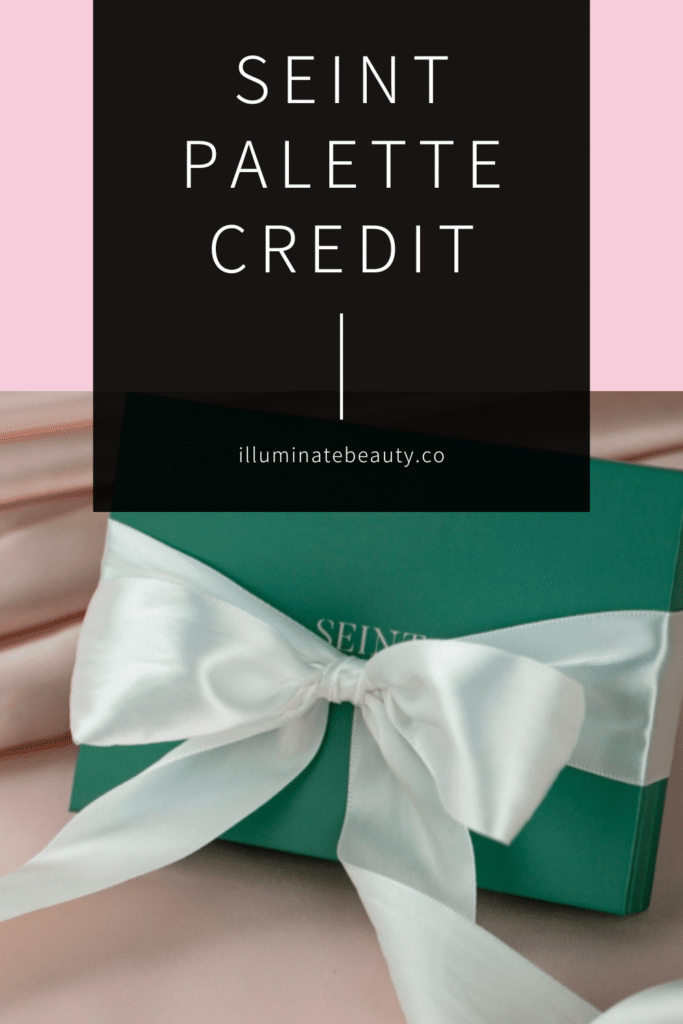 Did you know that you can get a free or discounted compact with your Seint purchase??? It's true! Keep scrolling to learn about the Seint palette credit!
What is a Seint Makeup Palette?
A Seint makeup palette is a compact that holds Seint makeup products. This palette is made from a hard cardboard material with a mirror on the top and a magnetic strip on the bottom. The makeup tins pop into the palette, making it easy to customize and replace as needed.
Seint palettes come in different sizes and styles. The sizes are: IIID Palette 4, IIID Palette 8, IIID Palette 12, IIID Palette 18, IIID Palette 27, IIID Pro Palette 20, IIID Pro Palette 40, IIID Pro Palette 60, Eyeshadow Palette 20, Eyeshadow Palette 49, Demi Palette 6, Demi Palette 12, Demi Palette 18, Demi Palette 20, Demi Palette 49.
The Seint palettes range in color from silver (my fave!), black, navy, brown, white, and other seasonal colors that change.
If you want a palette that is going to be very sturdy, then the Eyeshadow palettes are amazing! They can hold other makeup singles besides eyeshadows.
How to Earn Free Seint Palette
When you purchase 4 or more Seint makeup tins (eyeshadow, highlight, contour, lip + cheek, illuminator, bronzer, powder) then you start earning points that you can redeem to go towards a palette. The more makeup you buy, the more credit you get and the larger compact you can get at a discount or for free!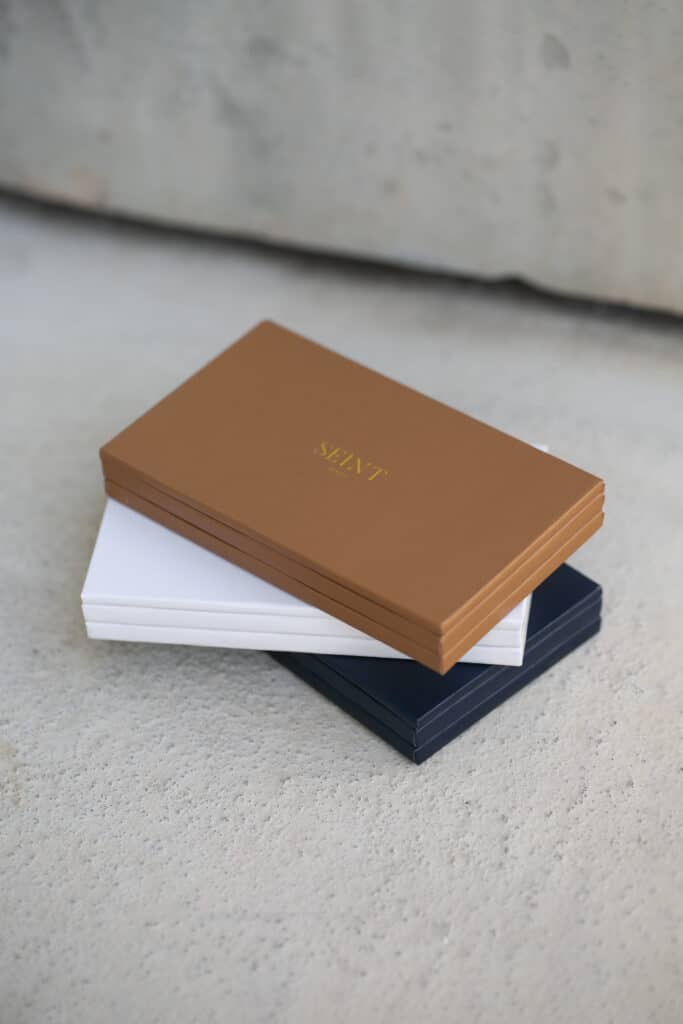 How to Get a Seint Palette Discount
It's really easy! Simply head to the Seint website, browse through all the Seint IIID foundations, eyeshadows, and powder, add what you want to your cart. When you are ready to checkout, you will be prompted to use your palette credit. Browse the palette sizes and colors. When you find what you want, add it to your cart. You may have enough for a free palette or for a discounted palette. It will show in your cart if it's discounted or free. Proceed to checkout and you are good to go! It's important to note that palette credit is only applied to one IIID palette per order. Also, palettes purchased with palette credit are not eligible for exchange or return.
Seint Palette Credit Low Down
So, how does this Seint palette credit work? How many tins do you need to buy to get a free compact?? Look at the image below to see the low down…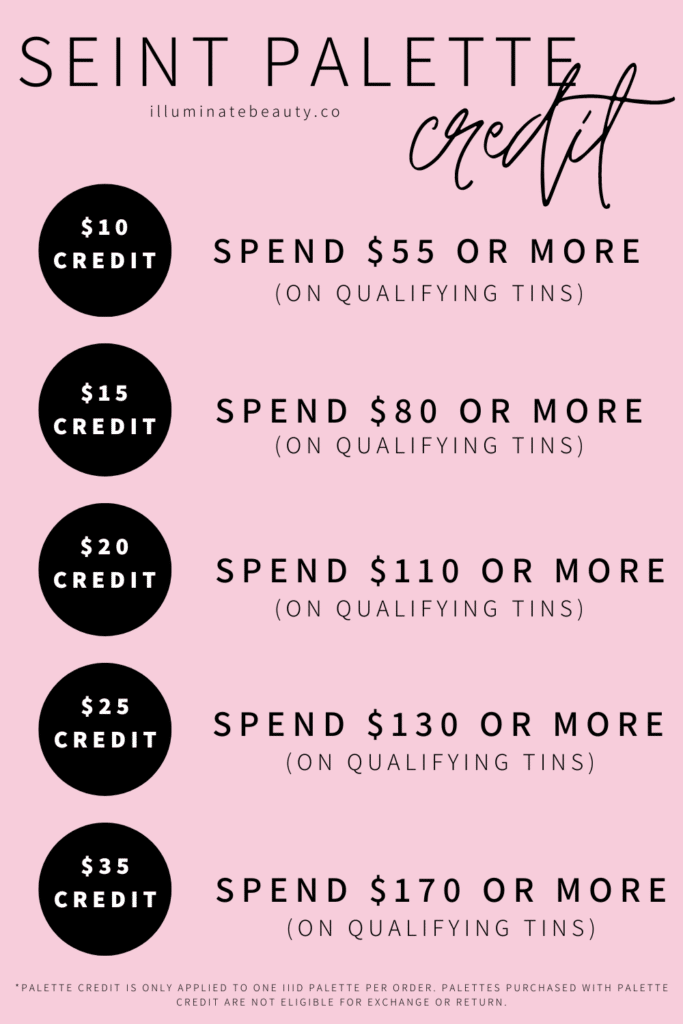 And that's a wrap! Hopefully that explains the Seint palette credit to you. Try to bundle your purchases so you can earn as much credit as possible so you can get that free compact!
For a FREE Seint makeup color match, text #match to (928) 223-5388 so you know what colors will look best on you! Or, fill out the makeup survey.
Here are other blogposts you might enjoy:
How to Color Match Yourself with Seint Makeup
Eyeshadow Tips for Hooded Eyes


*This post contains affiliate links. If you choose to purchase an item featured in this post, I get a small portion from the sale. Thank you! It does not affect you at all.