Spring Trends Anyone Can Wear
Spring is such a fun season! It's a rebirth after a long cold winter! Women want to wear fun trends and feel fresh. But it can get expensive and overwhelming keeping up with and trying all the trends! I'm sharing spring trends anyone can wear, that won't break the bank or overwhelm you!
Metallic
This is my favorite spring trend! Metallic! Think gold, silver, rose gold. This is a such a great neutral that adds a fun pop to any look!
Incorporate metallics in your shoes, purses, belts, jewelry.  I love that this trend is super versatile. Invest in a few metallic pieces and then wear them over and over with different outfits!
Here are some of my favorite metallic pieces to invest in: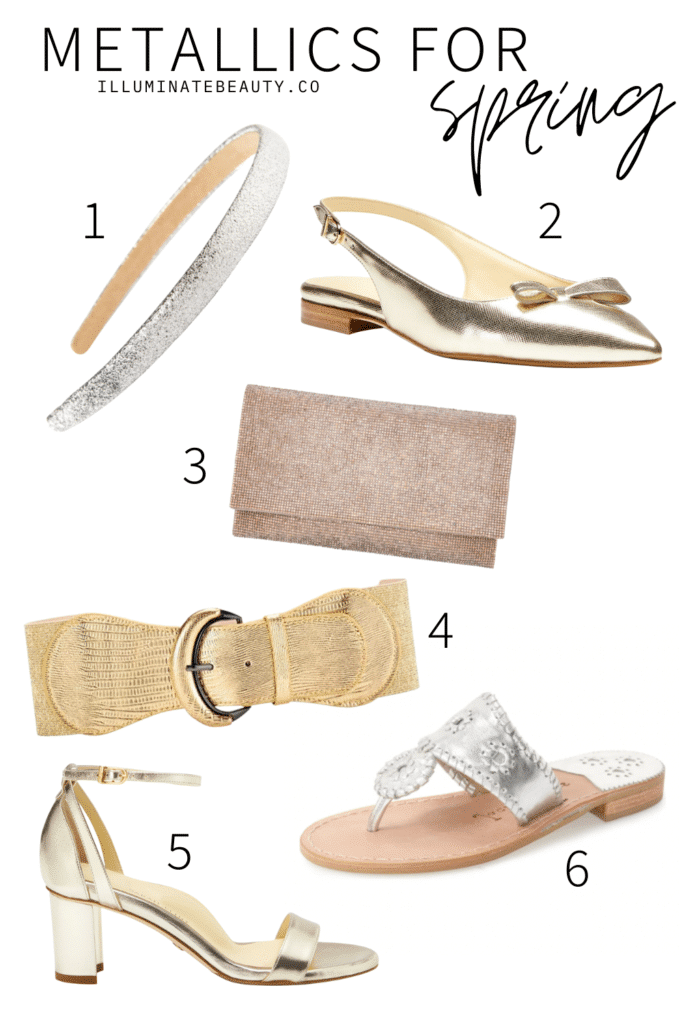 1 | 2 | 3 | 4 | 5 | 6

Sarah Flint
has some great metallic shoes that are stylish AND comfortable! For a Sarah Flint discount, get $50 off your purchase with this code: SARAHFLINT-BAJOELLENW
Belt Bags
Belt bags, fanny packs. Whatever you want to call them, they're in! And they're not cringy. Brands are making some really cool belt bags that are functional and stylish! Wear it with your outfit to complete the look and you will be right on trend this spring!
I love pairing belt bags with dresses to help give your look some shape. Or a belt bag also looks great worn across your chest for a fun look. Give it a try!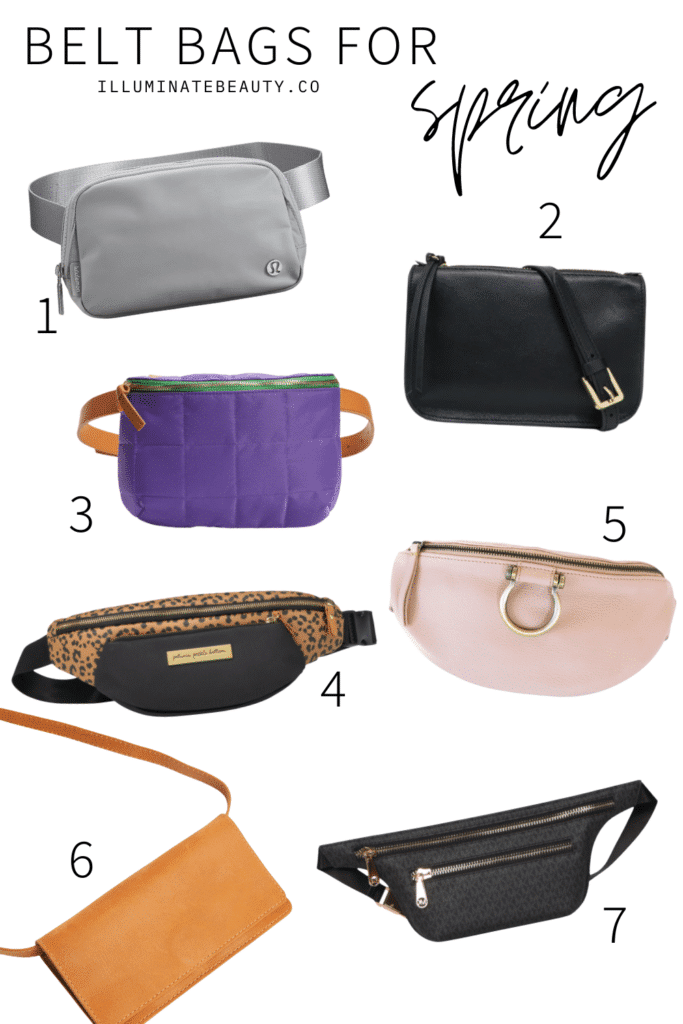 1 | 2 | 3 | 4 | 5 | 6 | 7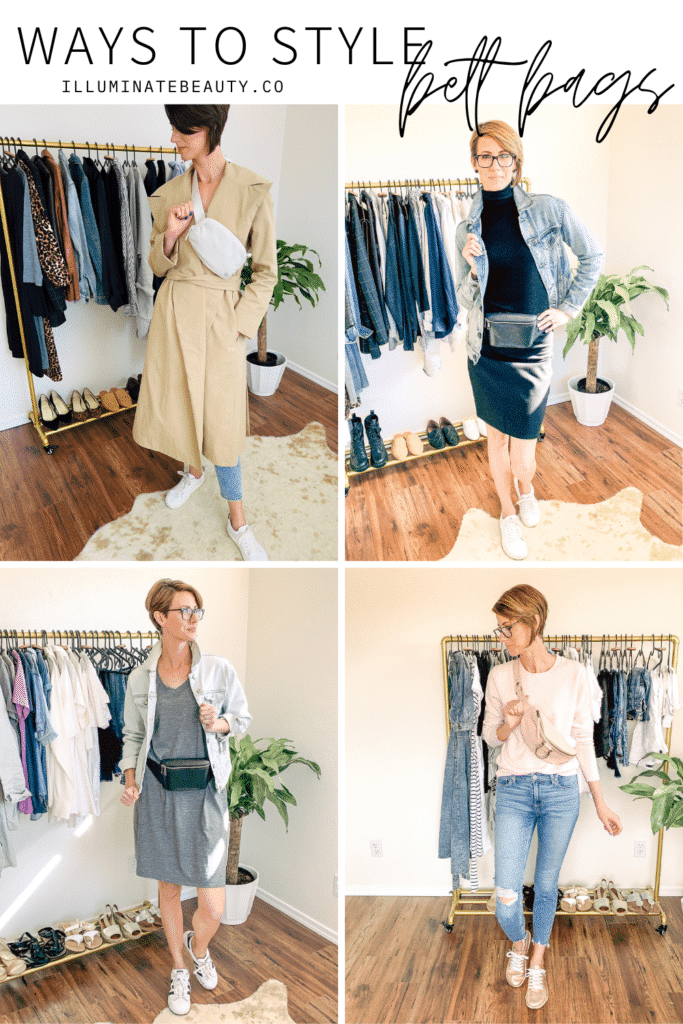 Color Blocking
Color blocking is when you wear 2-3 solid colors to make a bold statement. For example, you can wear a white top, black bottoms, and white shoes for a simple color blocking look. Mix it up with bright colors! This is a really easy trend that makes a big impact!
Pleats
Pleats are a great way to add some femininity and flow to your outfit! Invest in a fun pleated skirt that you can pair with different tops. It's super simple!
Bright Colors
Think bold, bright, happy colors! Hot pink, lime green, orange, neon yellow. They are here to stay! If those colors are just too bright and crazy for you, then invest in a few accessories to wear with a simple or monochromatic look to add a little pop of color. Buy a bold scarf, bright earrings, colorful purse, even your lipstick! You don't have to go all in on a trend to participate. A little dibble and dabble is just great too!
Try some or all those spring trends out and see which ones you like! They don't have to break the bank or overwhelm you. These are spring trends anyone can wear and incorporate into their closet this season!
Don't forget about your makeup! Learn how to get your makeup ready for spring too!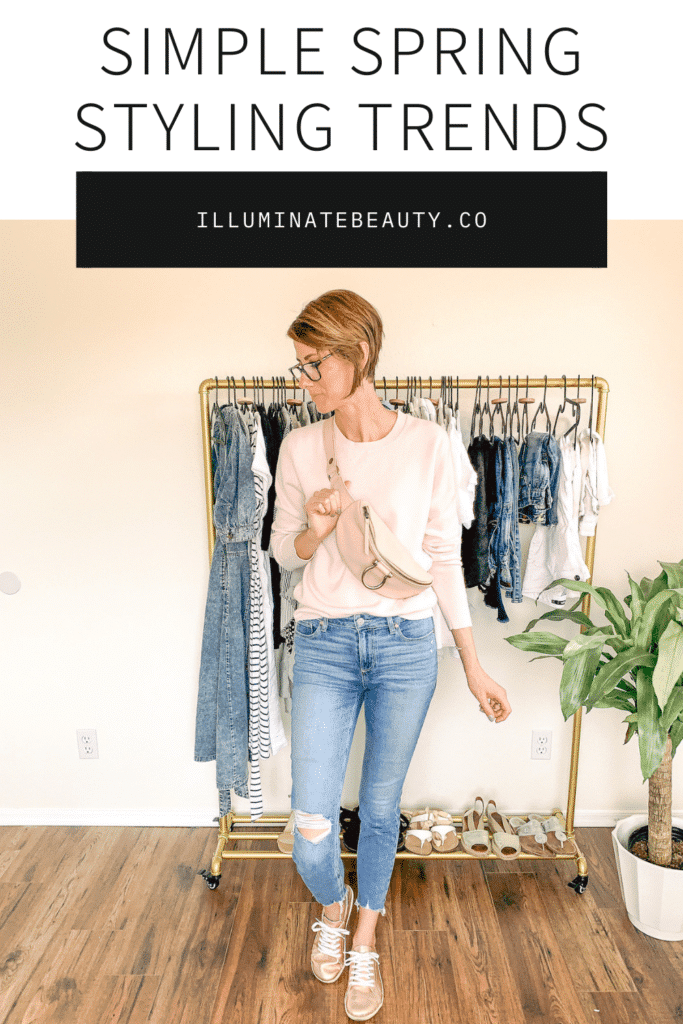 *This post contains affiliate links. If you choose to purchase an item featured in this post, I get a small portion from the sale. Thank you! It does not affect you at all.