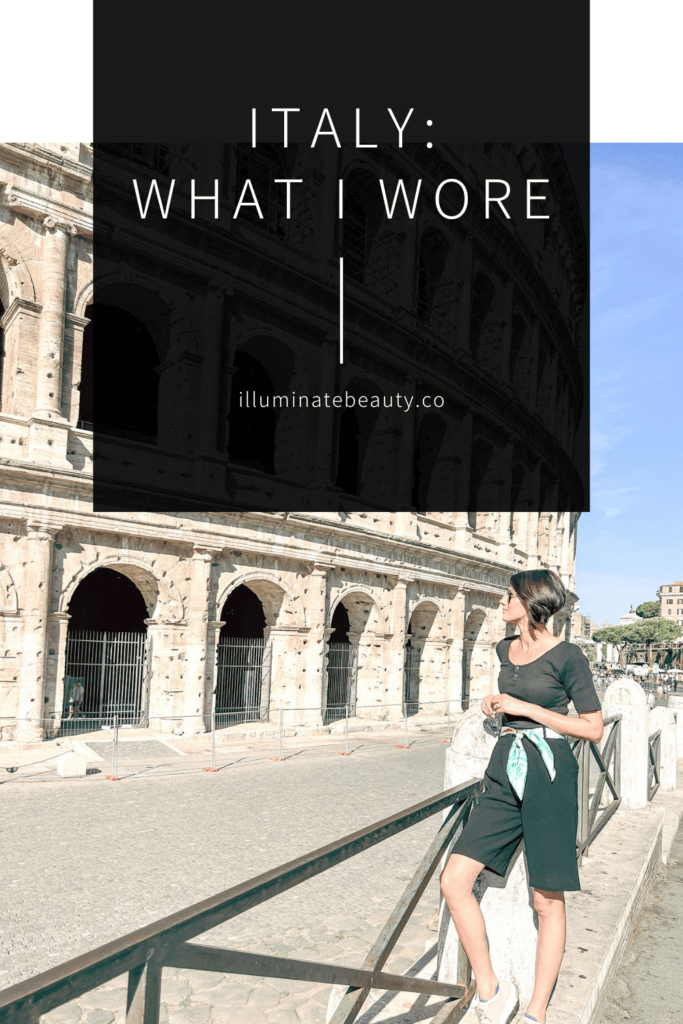 Our family lived in Italy for 2 years and absolutely loved it! We just recently visited Italy for a friend's wedding this summer. I took a lot of thought into what I packed because I wanted to look and feel great. I wanted to look great in my travel pictures and I wanted to feel great walking and touring around all day. Hopefully these tips will help you know what to pack if you're traveling to Italy any time soon. Here's what I wore in Italy…
Packing Tips for Italy
When traveling, it's always important to do a little research before you pack. Here are 2 questions to ask yourself before you start packing:
What activities will you be doing while you travel?
What is the weather going to be like?
Activities: It's important to know what you'll be doing while you travel so you know what to wear! There's no point packing stilettos and a ball gown if you have no plans to go to a fancy event. Most tourists will be walking miles each day from site to site, so you'll want to be comfortable. Comfy shoes are a must! But comfy doesn't have to mean frumpy! You can pack a pair of stylish sneakers and still look and feel great! Know what you'll be doing so you know what types of clothing and shoes to pack.
Weather: Yes, weather can change. But you can at least get an idea of what the weather will be like for your time in Italy. Check the 10-day forecast and pack accordingly. You won't need to pack a coat if the weather is forecasted to be hot and sunny.
Along with those 2 important questions also goes style. Italians are incredibly stylish. They take pride in the way they look and present themselves. Their hair, makeup, and nails are always done. They aren't flashy, but they're classy. They take pride in how they look. So, as a tourist, take pride in the way you get ready each day. Do your hair, put on some makeup, iron your clothes, look nice!
Packing Essentials for Italy
I prefer to travel with a carryon so I ensure that I don't lose my luggage! When traveling to Italy, less is more. Building a traveling wardrobe capsule will help you pack strategically. Here are some packing essentials for Italy:
Stylish footwear: pack cute & comfy sandals and sneakers that will mix and match with your looks. You really only need 1-3 shoes. On my last trip, I packed a pair of casual sandals, a pair of dressy sandals, and a pair of sneakers.
Dresses: if you're traveling in the warmer months, dresses are a must! They're comfy in the heat but also look great! But don't ruin the look with clunky sneakers. Make sure your shoes coordinate nicely with your dresses.
Layers: it's always a good idea to pack layers to be prepared for unexpected weather changes. Cardigans, lightweight jackets, jean jacket, button down shirts, leather jackets…these are all great options.
Accessories: this is such an easy way to dress up and switch out your look! Scarves, earrings, rings, bracelets, belts. These are all simple ways to pack less clothing but still change your look.
Bag: a stylish and functional bag is a must for touring Italy! You want something that will hold the essentials (wallet, phone, passport, snacks, feminine products, lipstick, water bottle…)
What I Wore in Italy
Our summer Italy trip included a variety of activities. We toured the Amalfi Coast, Pompeii, Reggia di Casserta, and Rome. We visited the Rome LDS Temple Visitor Center. We attended an Italian wedding…my daughter was a flower girl! We had low key days and we had go go go days. Every day was filled with kind people, delicious food, and gorgeous scenery.
Here's what I wore in Italy. Use this as inspiration as you pack for your trip.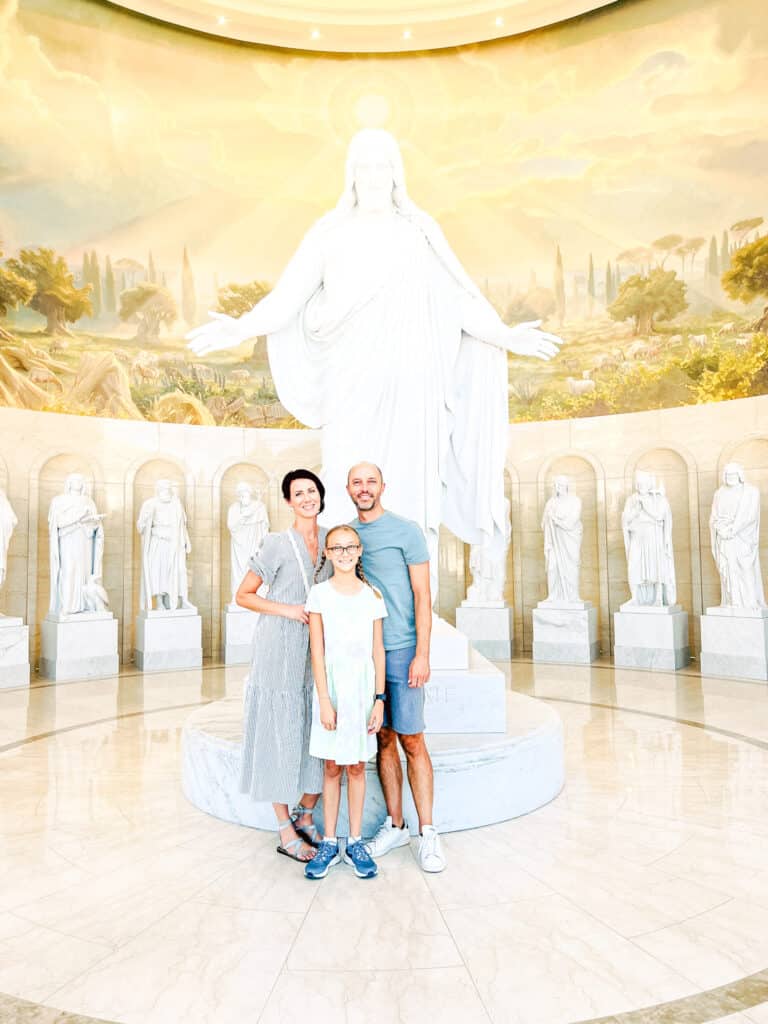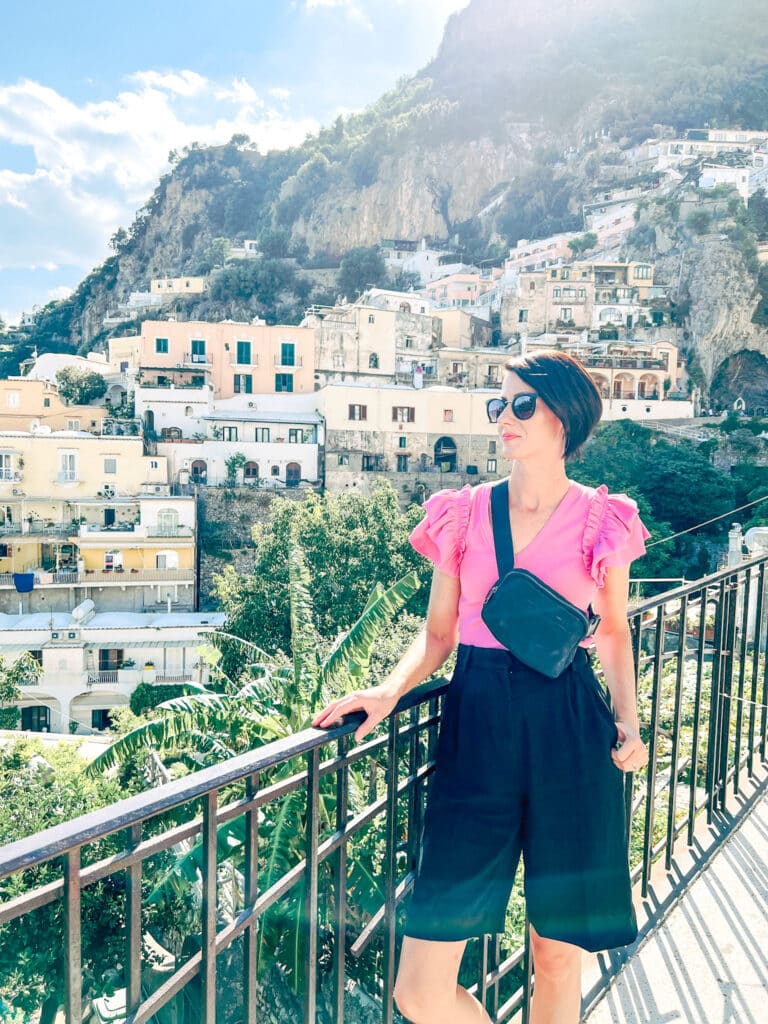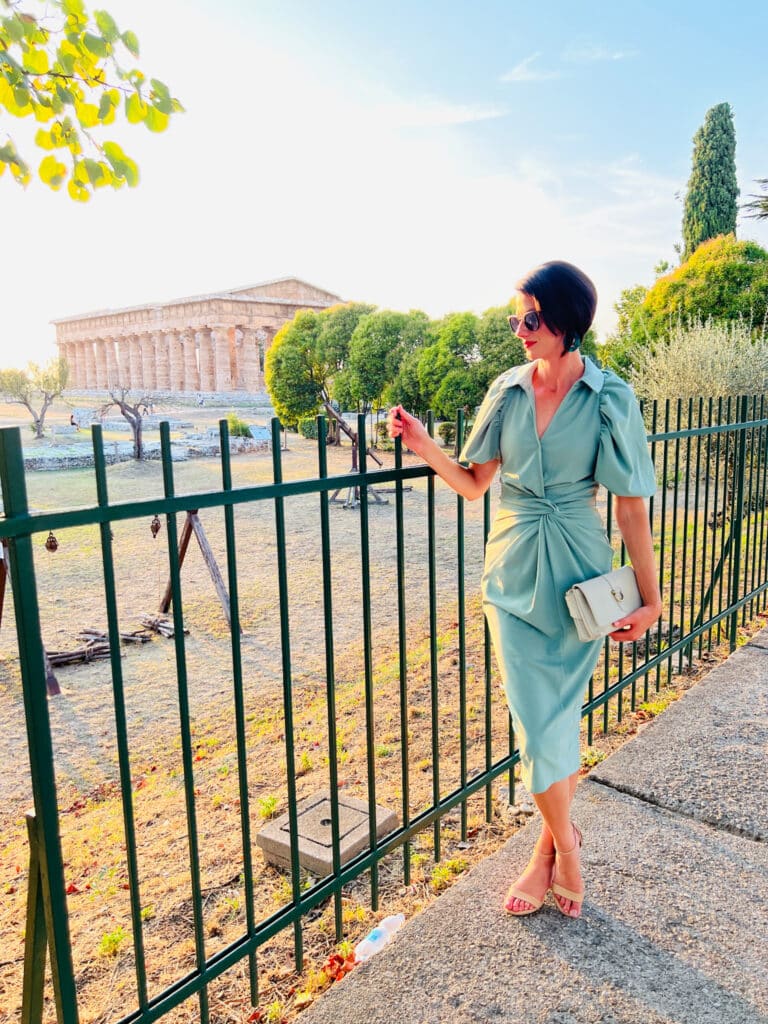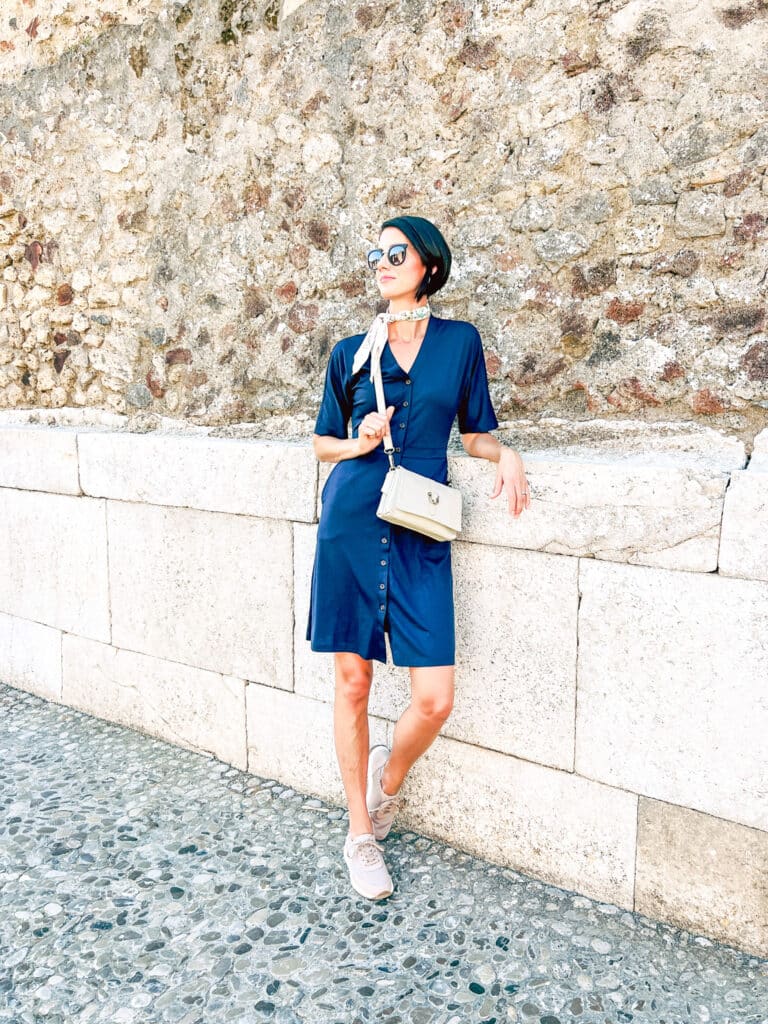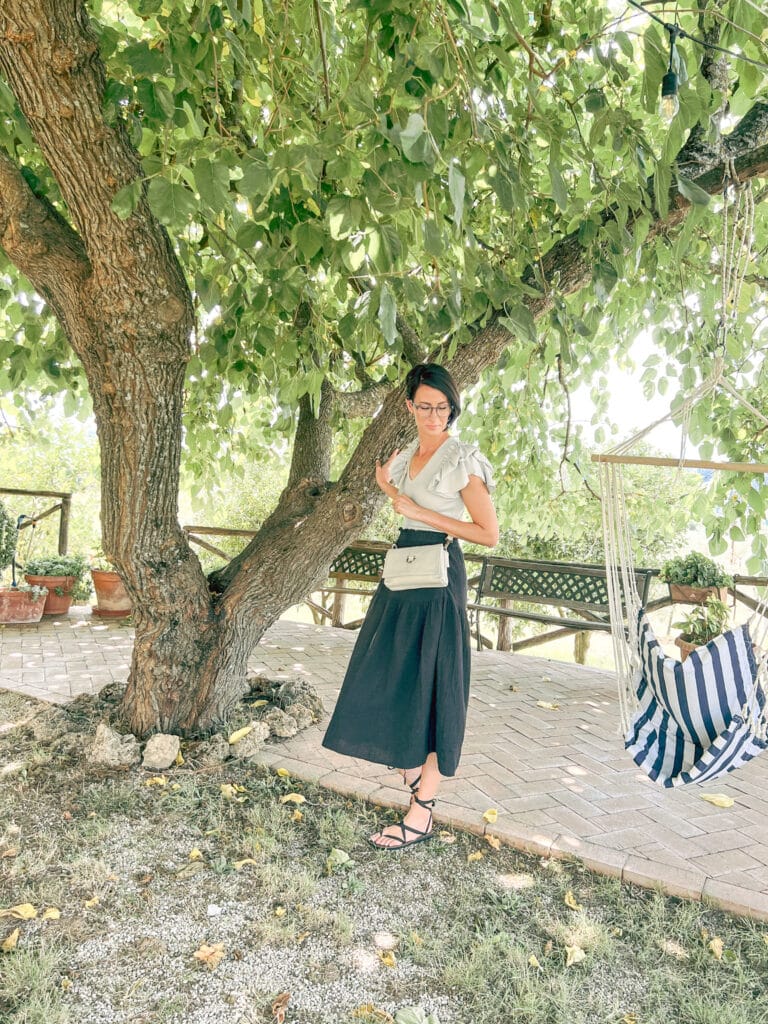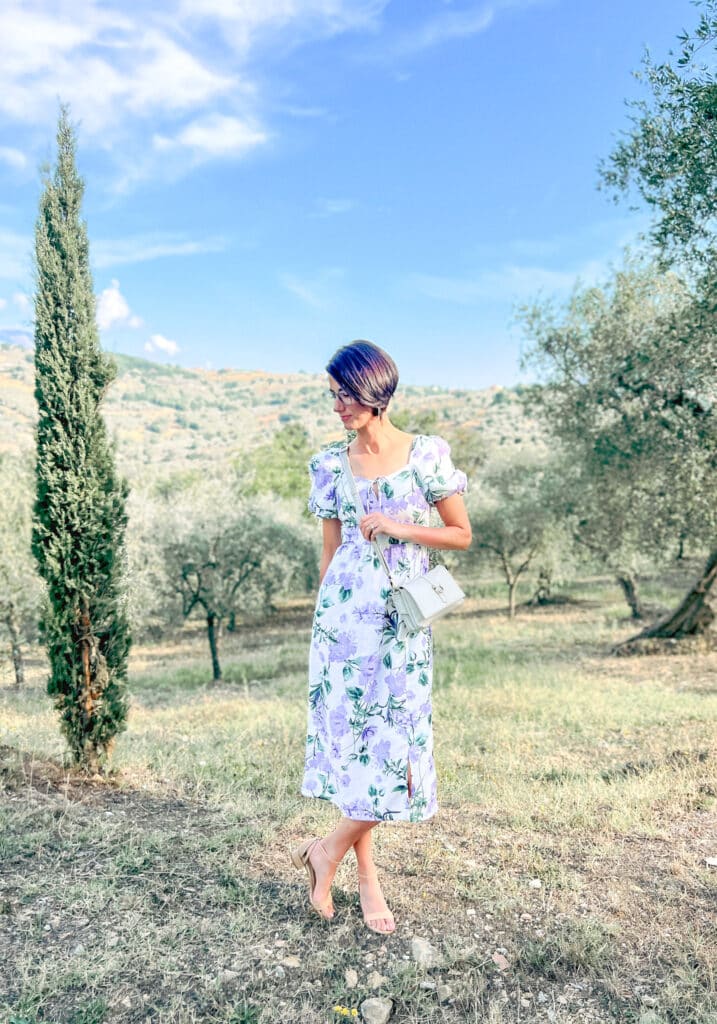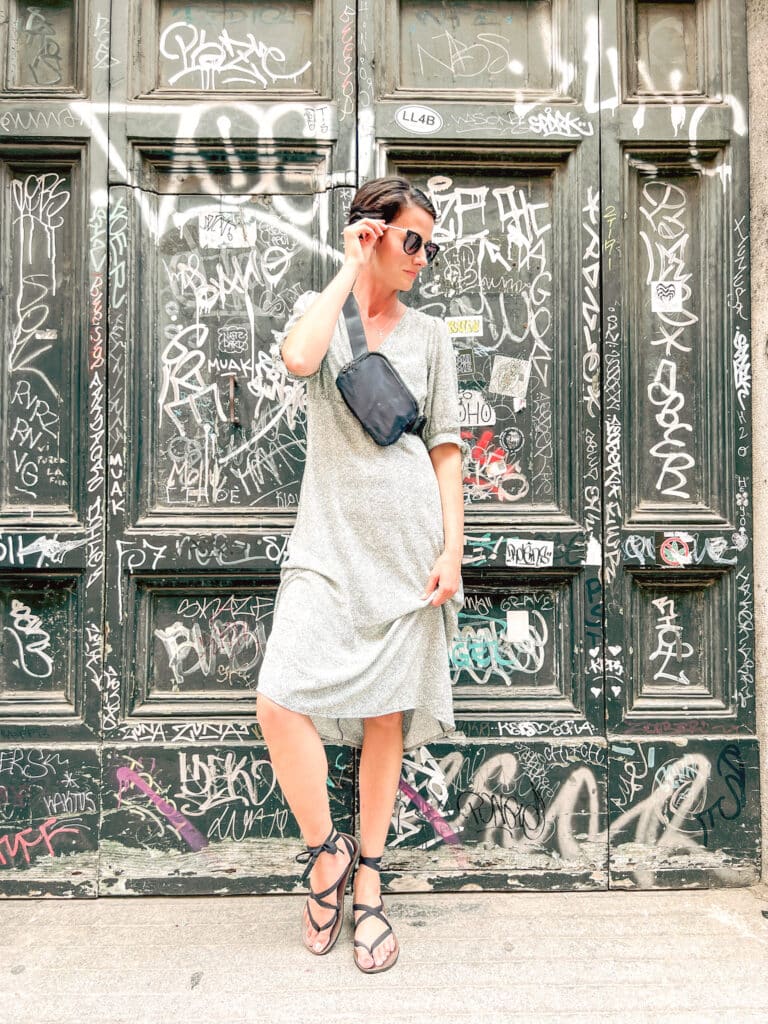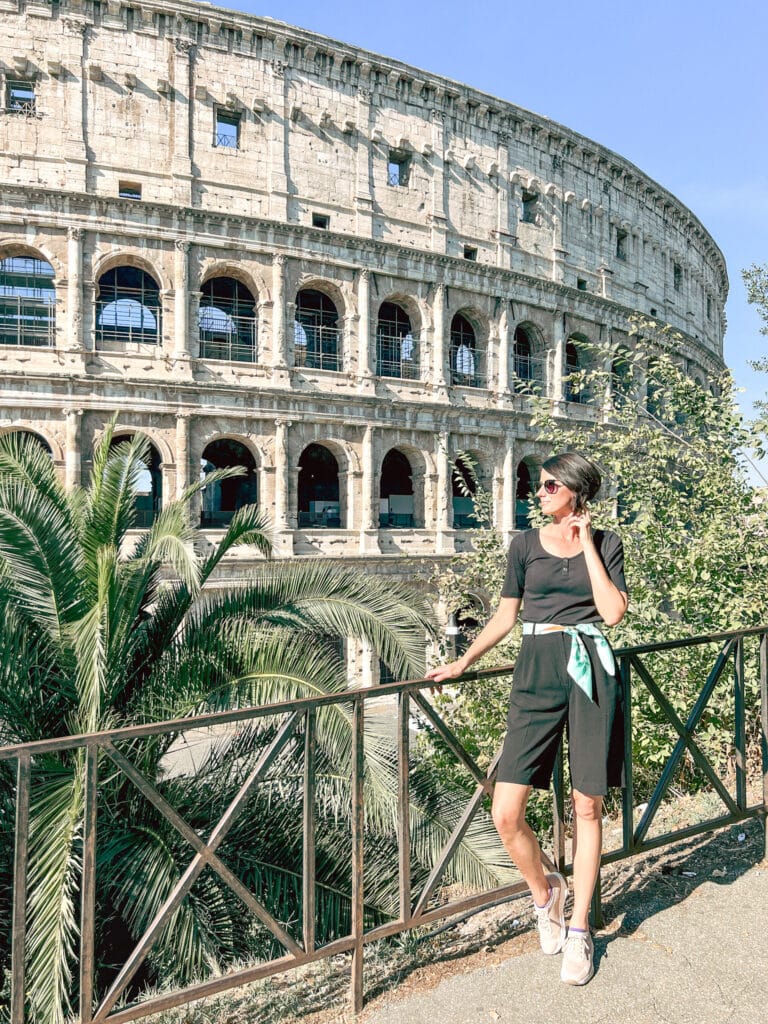 I'm so excited that you get to experience one of my very favorite countries! Travel with an open mind and be kind. Italians are very generous. The food, the culture, the history, the people…it's all amazing! Hopefully what I wore in Italy and these packing tips will help you look and feel great on your travels!!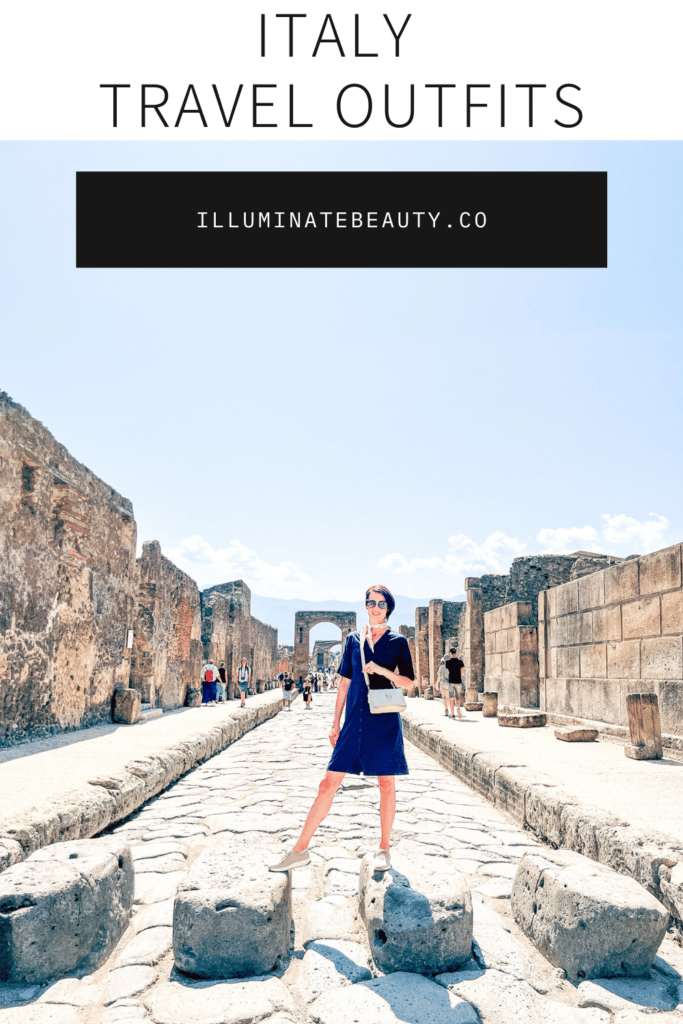 Other posts you may like:
What to Pack for Italy in Fall
How to Build a Traveling Wardrobe Capsule
Must Have Makeup for Travelers
*This post contains affiliate links. If you choose to purchase an item featured in this post, I get a small portion from the sale. Thank you! It does not affect you at all.