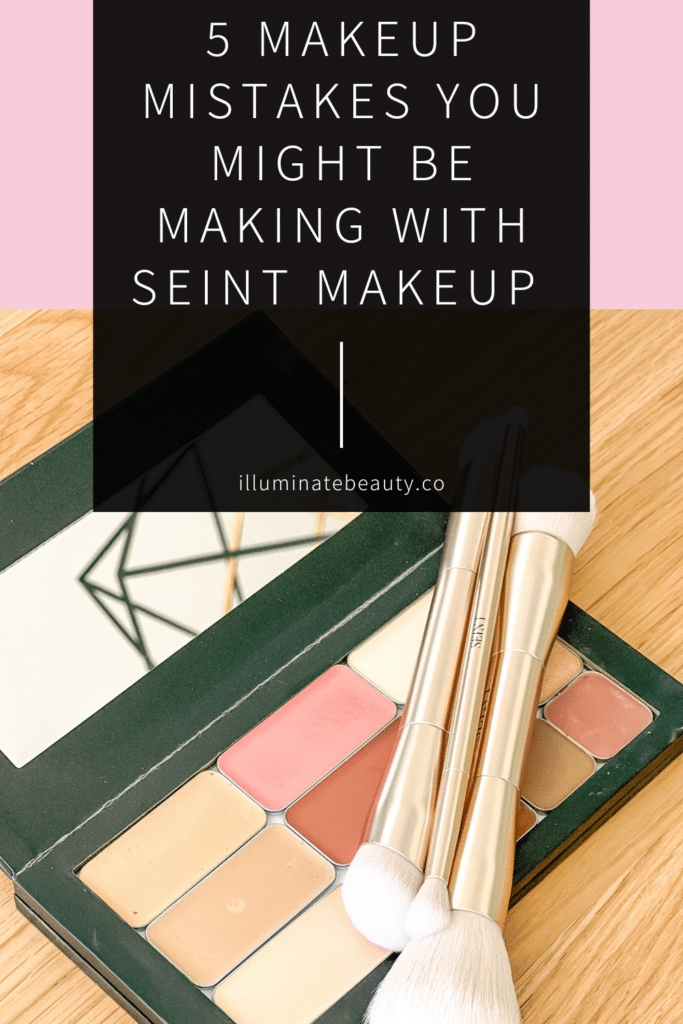 Do you wear Seint makeup? Are you noticing that you're not loving it like you know you should be??? Here are 5 Makeup Mistakes You Might be Making with Seint Makeup. Maybe one of them is the reason that is holding you back from that flawless finish!
You're Wearing the Wrong Seint Highlight Shade
When it comes to a great makeup application, you need to be wearing the best shade to get a beautiful result! If you're wearing too light of a highlight shade, then you will notice texture, that it's not blending well, and you'll appear ghostly. If you're wearing too dark of a highlight shade, you will appear orangey and your makeup will look heavy.
When you have the right color, the makeup will blend perfectly into your skin. You won't notice texture or excess color.
How can you find the right Seint highlight shade that will be perfect for you? You can do one of these options:
Color Match Guide– Use this guide to help you color match yourself.
Seint Highlight Swatches– Check out that post to see the swatches and tips to finding the right shade.
Seint Makeup Survey– If you're not already working with a Seint Artist and you want one on one makeup help, then fill out the makeup survey and I will guide you to your perfect Seint colors!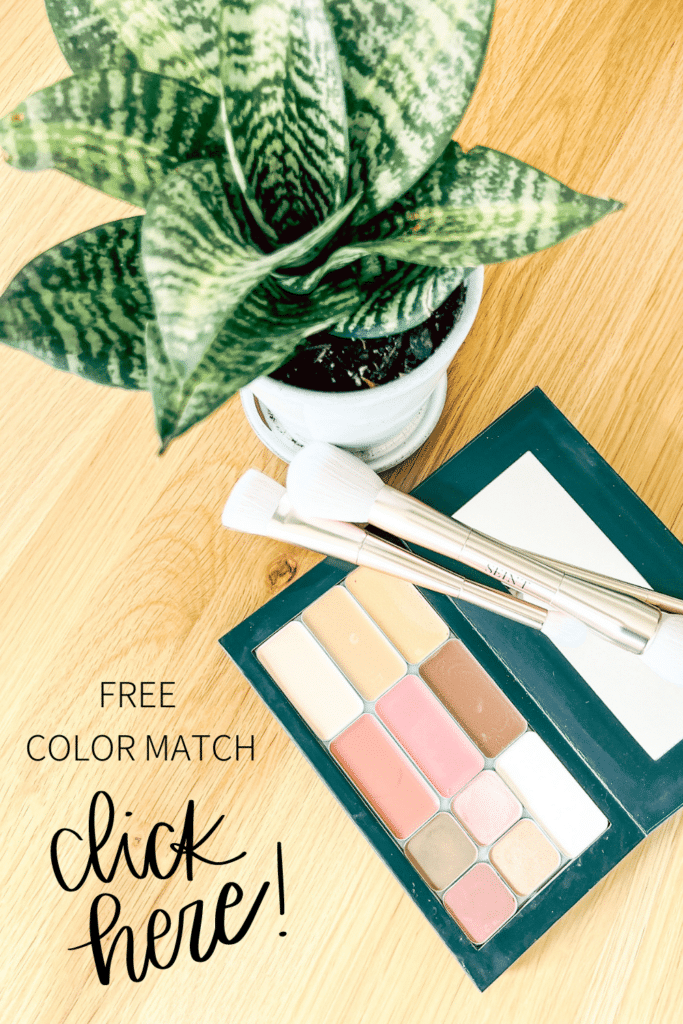 You're Not Using the Perfector Sponge to Blend
The Perfector Sponge be your best friend with Seint makeup!! It helps you blend your makeup to get that flawless finish! In order to get the best results, make sure to prep the sponge properly. And then pat and press it onto your face in a bouncing motion to blend the makeup into your skin.
Along with using the Perfector Sponge, you MUST be using one of Seint's makeup brushes to apply the makeup. I can't tell you how many times I have customers reach out to me for troubleshooting tips and the first thing they tell me is that they didn't buy a Seint brush. It's a big mistake!
Seint makeup brushes are designed to work with cream makeup. Other brushes are not. It's KEY to use one of Seint's brushes to help you apply and blend the makeup. Some popular brushes to use are: the Detail Brush, IIID Brush, Blend Brush, Blush + Bronzer Brush, or Buff Brush. Any of those will help you apply and blend your cream IIID foundation beautifully!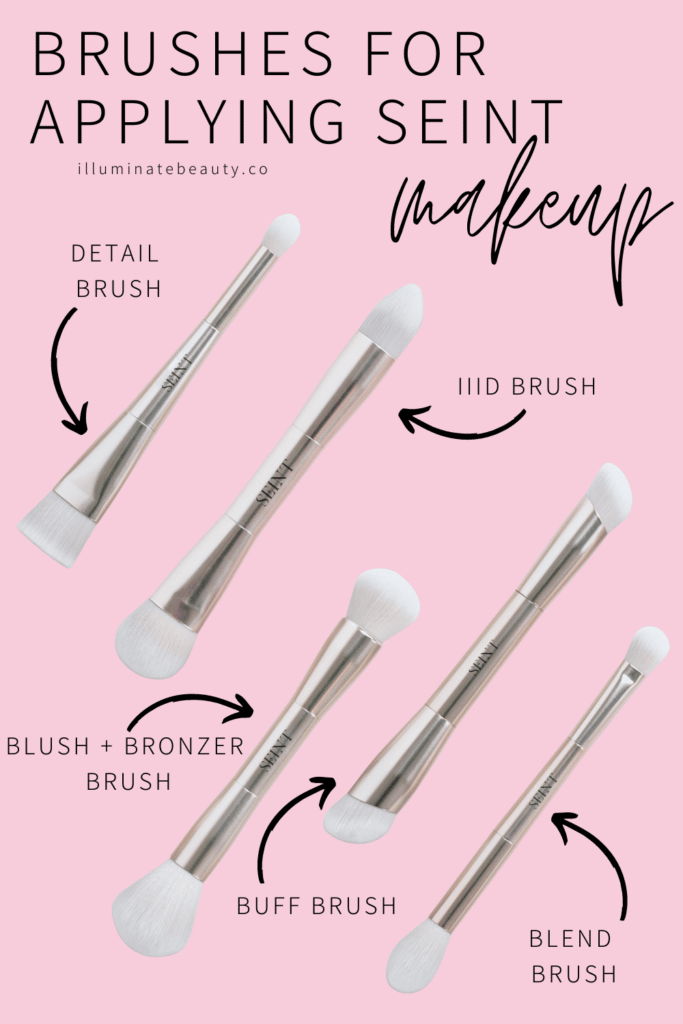 You're Wearing too Much Product
Most women put way too much product on! Then this results in the makeup looking heavy ad cakey and not blending well. When you have the right shades and are using the right tools, you really don't need a lot of product to get the coverage that you need. Less is more!!
If you put on too much product, you can use the Perfector Sponge to pick up any excess makeup so you look natural and beautiful.
Your Skin Has Too Much Texture
To get the best makeup application, you want to have a nice smooth surface. There are 2 things you can do to get smooth skin:
Exfoliate- Our skin needs to be exfoliated a few times a week to stay happy and healthy! Over time, product, skin, and outdoor elements build up on the surface of our skin making it feel and appear rough. But it can easily be fixed! Simply exfoliate your face a few times a week to get it nice and smooth. Here are some great exfoliator options: Daily Essential Co (for 10% off, use this code at checkout: TDEJOELLEN), Salis Salt Scrub, Cure, Microdermabrasion Paste.
Shave- Now, before you think I'm completely nuts, hear me out! Everyone, including you, has peach fuzz on their face. Some women might have more or darker than others but we all have it. And that peach fuzz gets in the way of a smooth makeup finish. But by using a facial razor to shave it off, it will help your skincare products absorb nicely into your skin and also your makeup to apply beautifully! No…the hair will not grow back darker or fuller, I promise!! Women have been shaving their faces for years. It's a game changer!
You're Using Products that Clash with Seint Makeup
If you're having trouble with your Seint makeup, you may be using skincare products that could be clashing with the cream makeup. Some ingredients don't work well together. Check these blogposts out for great recommendations for products that work well with the cream makeup:
Best Moisturizer for Seint Makeup
Best Sunscreen for Seint Makeup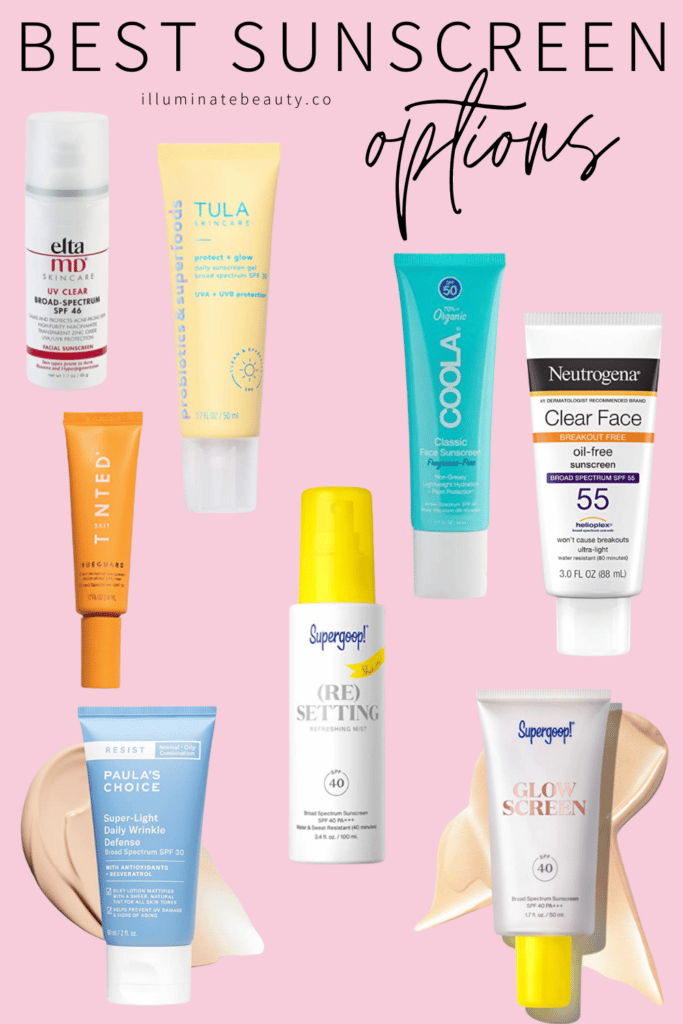 Use those 5 mistakes yo might be making with Seint makeup to get better results! Try them out and see if you like the way your makeup applies and stays all day. It takes a bit of trial and error, but once you've got it, you will LOVE it!
Here are other blogposts you might enjoy:
How to Color Match Yourself with Seint Makeup


*This post contains affiliate links. If you choose to purchase an item featured in this post, I get a small portion from the sale. Thank you! It does not affect you at all.