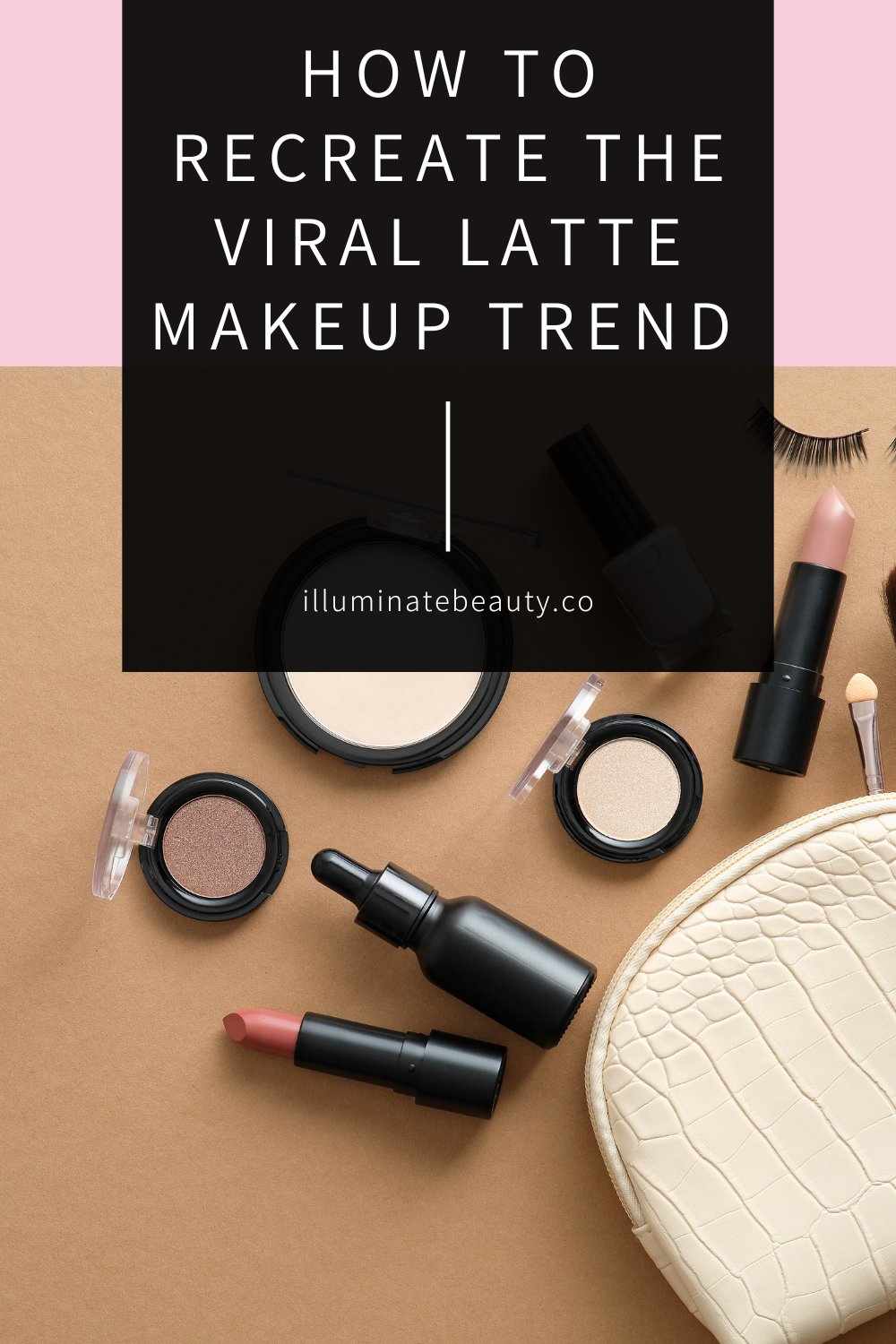 You may or may not have heard the buzz of the viral latte makeup look. Either way, your interest may now be peaked! Celebrities, makeup artists, and influencers have all been trying this trend out. It's a trend that anyone can try because it's really easy! Here's how to recreate the viral latte makeup trend, no matter what age you are or amount of beauty experience you have!
FAQs
Latte Makeup Look TikTok
This popular trend has hit Tiktok, Instagram, Facebook, YouTube, and blogs galore! It's an easy trend that anyone can recreate. When trying to get this look, think of what a Greek goddess would look like: clear, bronzed, and glowing skin! You'll want to embrace nudes, browns, and bronzes.
Latte Makeup Look Products
In order to get this look, you need to have good products. If you want a great makeup application, a great skin care routine is a must! The latte makeup trend really embraces glowing skin. You can use these tips to get glowing skin, which will then help you get a beautiful makeup application!
Here's a list of products to help you get the look:
Sunscreen
Bronze and Brown Eyeshadow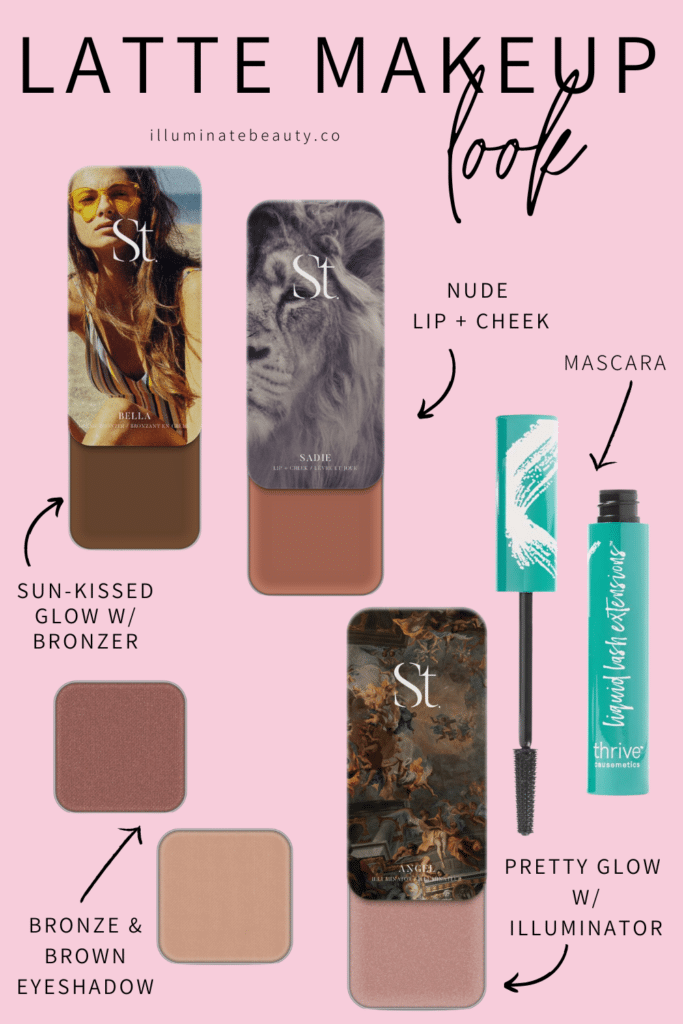 How to Get the Latte Makeup Look
To get this popular bronzy look, you want to start with a clean face. Apply a light layer of sunscreen (my favorite is Dime Wonderscreen. It's tinted sunscreen that works really well with makeup. You can save 20% with this code: JOELLEN20)
Next, apply a light layer of your favorite foundation. I love cream foundation. If you need help knowing what foundation and make shades to use for your skin coloring, take the Color Match Quiz, look at the Color Match Guide, or fill out my Color Match Survey.
If you want to chisel your cheekbones, use contour! Use cream contour and a contour brush. Follow these contour tips to get the look.
Then you'll want to get a bronzed look by applying bronzer where the sun would naturally hit your face: cheekbones, forehead, nose, and chin. If you want a really bronzed look, apply bronzer before you apply your foundation. If you want a more natural sparing bronzer look, apply bronzer after your foundation & contour.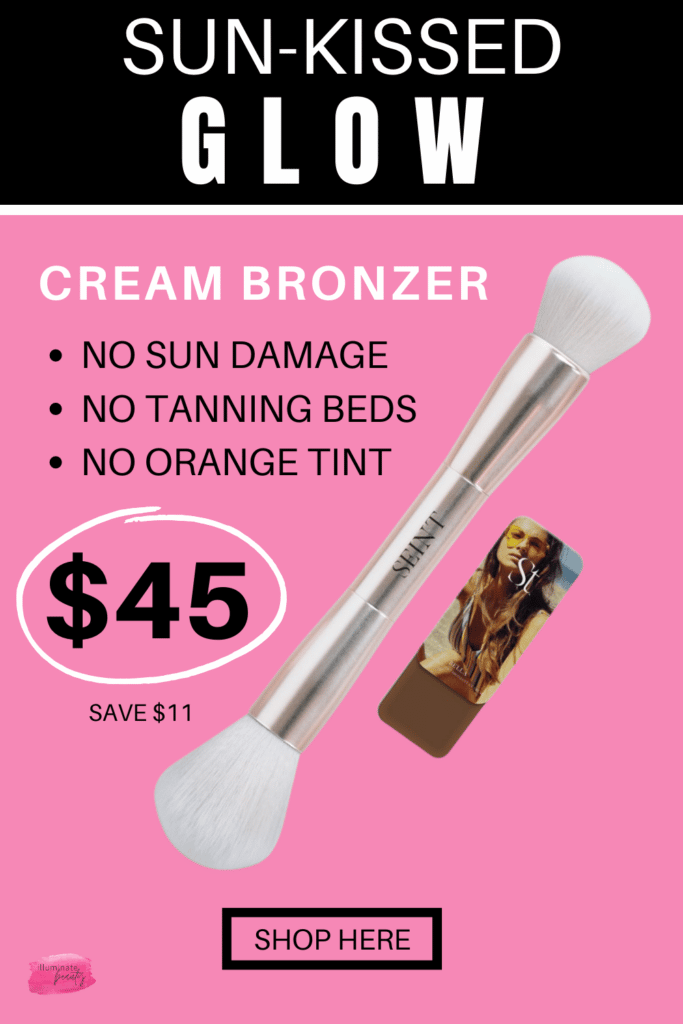 Add some flush to your cheeks with a nude color cream blush. Nude, Sadie, Ibiza are great options. Cream blush will apply and blend beautifully into your skin, giving you a natural looking flush.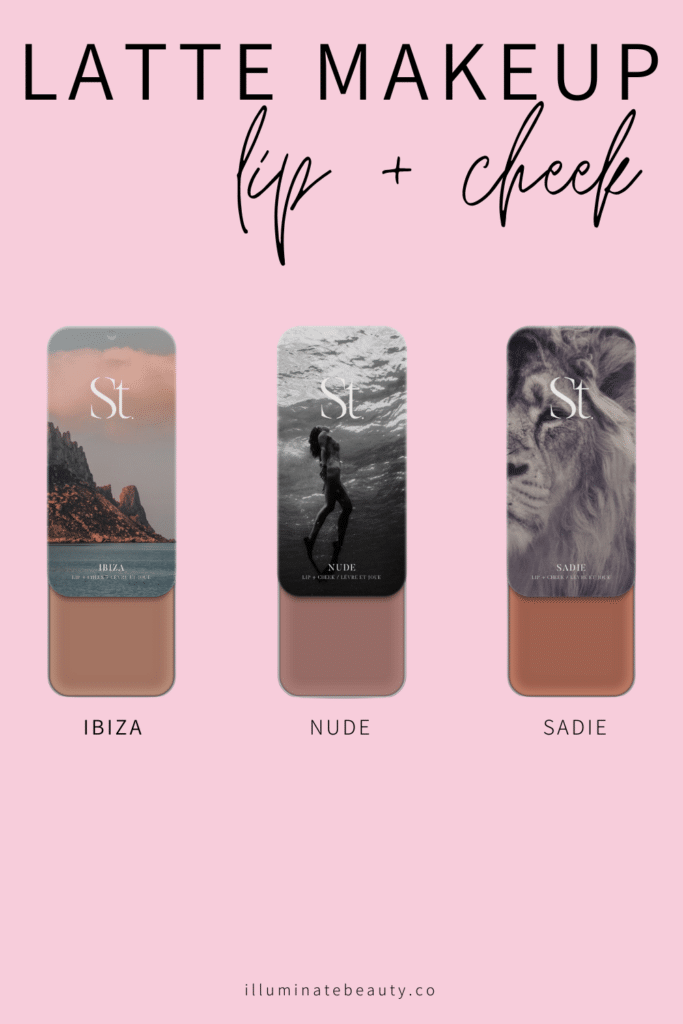 Next, apply illuminator (aka highlighter) to the tops of your cheekbones to give your face a pretty shimmer!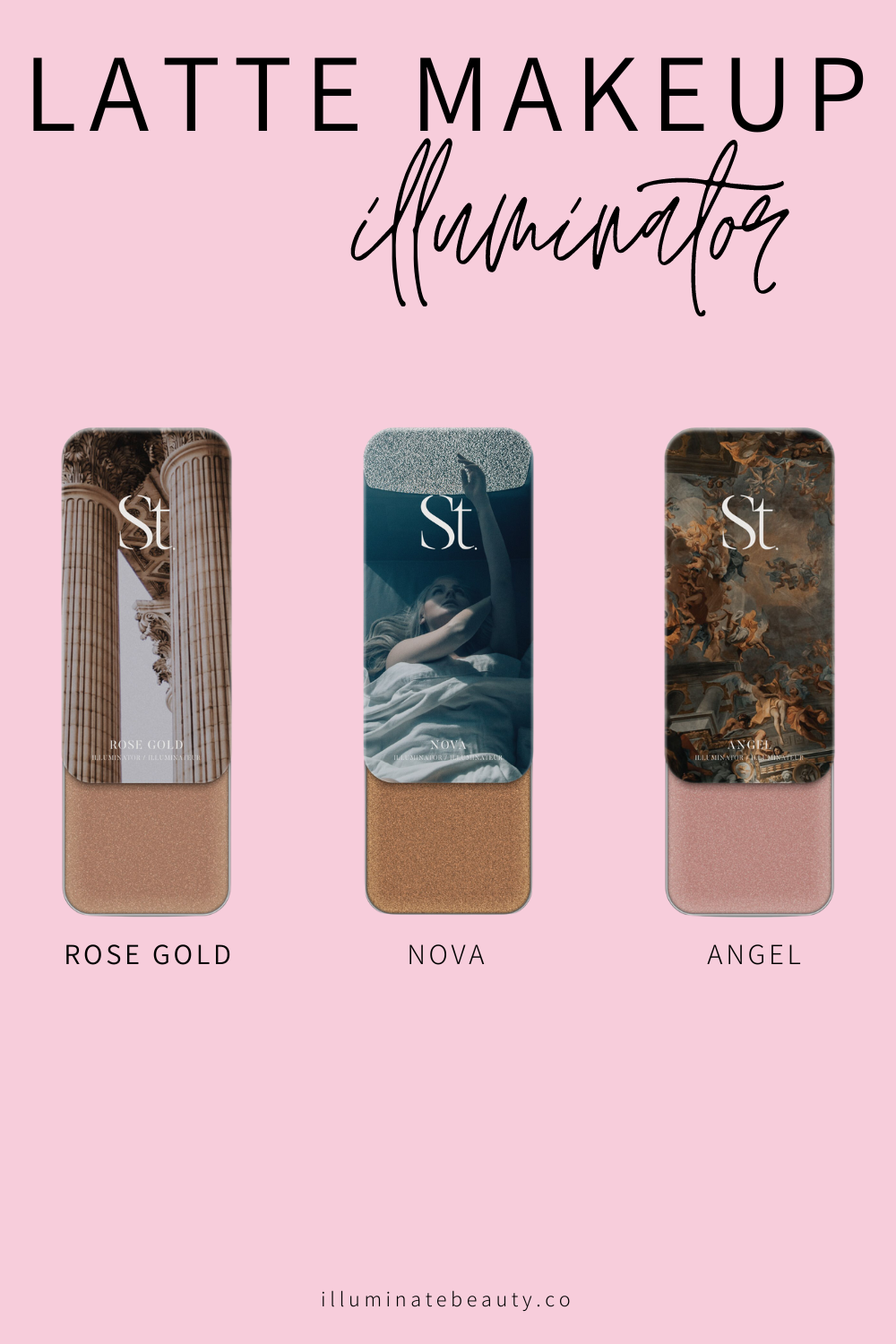 For your eyes, apply a mixture of your choice of bronze and brown eyeshadows. If you want a subtle look, then use lighter colors. If you want a dramatic look, then use darker colors. Apply mascara to your lashes to help them look full and long.
Top your look off with a nude lip color. You can use the same color as you did on your cheeks!
Latte Eye Makeup Trend
The key with this trend is effortless. So less is more. You can use any of the eyeshadow tutorials below to create a bronzed eye look. Choose your favorite eyeshadow shades, use the Eyeshadow Brush and the Smudge Brush to give you a professional look and you are good to go!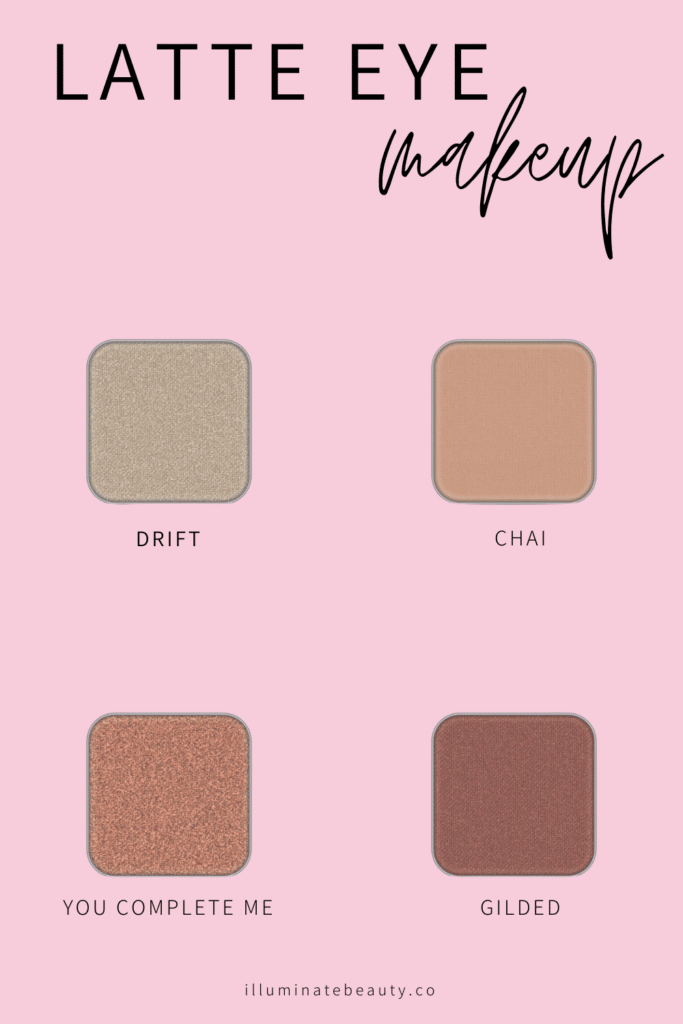 You can get the entire palette of colors I used in the Latte makeup tutorial to make it really easy to recreate!
Have fun with this latte makeup trend! Makeup is meant to enhance your beauty and to use your creative side. Enjoy!

Here are some other blog posts that you might enjoy:
What's the Difference Between Contour and Bronzer?
Achieving Sofia Richie's Wedding Makeup Look Using Seint Products
Achieve the Barbiecore Aesthetic with this Makeup Look
How to Color Match Yourself with Seint Makeup
Eyeshadow Tips for Hooded Eyes

About the Author
JoEllen is a licensed aesthetician, makeup mentor, and certified John Maxwell coach, speaker, and trainer. She has been working with women for 18 years helping them look and feel confident. She loves teaching women simple beauty techniques so they can feel empowered to try it at home. She believes that when you look and feel good, you do good!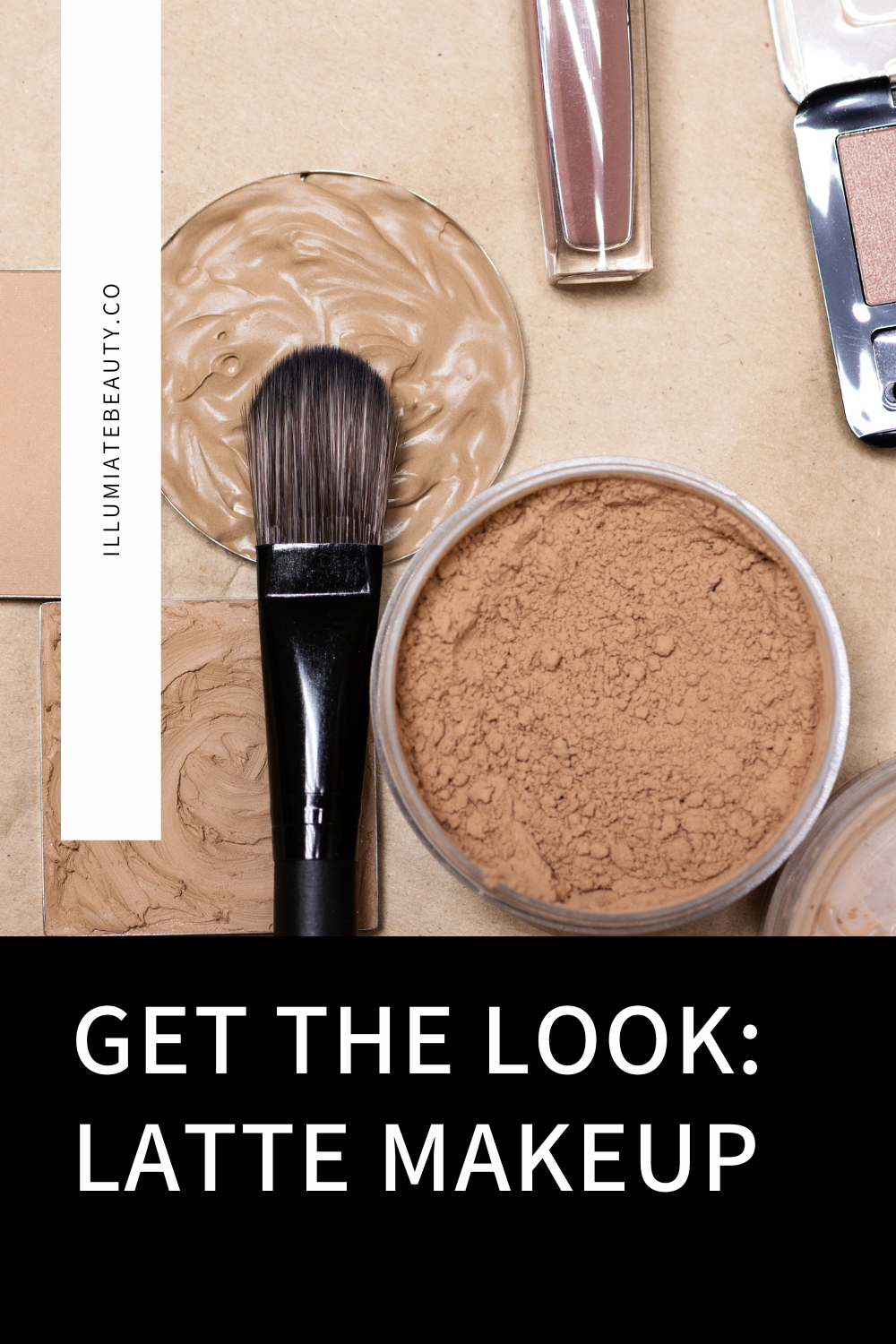 *This post contains affiliate links. If you choose to purchase an item featured in this post, I get a small portion from the sale. Thank you! It does not affect you at all.