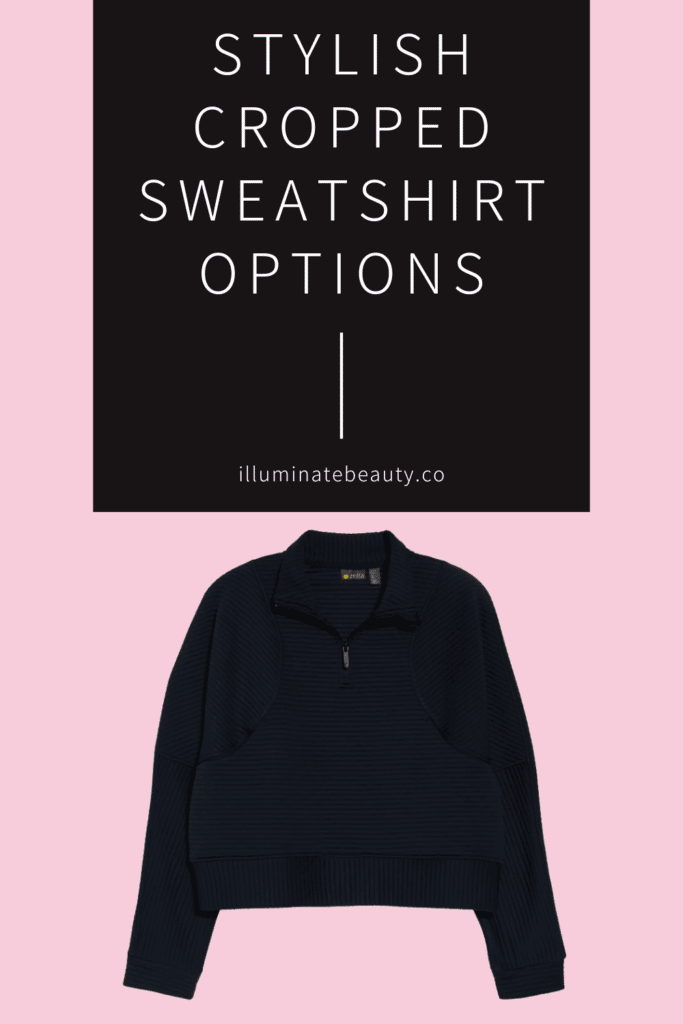 Cropped sweatshirts are all the rage right now! Whether you are wearing one for exercise, loungewear, or as an outfit, they are cute! Here are some stylish cropped sweatshirt options that you will love!
What is a Cropped Sweatshirt?
A cropped sweatshirt is a sweatshirt that is boxy and cropped at the waist. Instead of being a normal length where it hits at the hips, a cropped sweatshirt hits at the waist or above. Cropped sweatshirts can have a collar or a hood. They can have a half zip, quarter zip, or no zip. They come in lots of different colors and fabrics. They looked best styled with high waisted pants.
Cropped Sweatshirt Options
There are a lot of cropped sweatshirt options out there! There is bound to be one that fits your budget and style. From light weight to heavy weight, there are options that fit every temperature and time of year.
It can be overwhelming trying to narrow one down that you love. I gathered some great cropped sweatshirt options so you can find one that will fit your needs.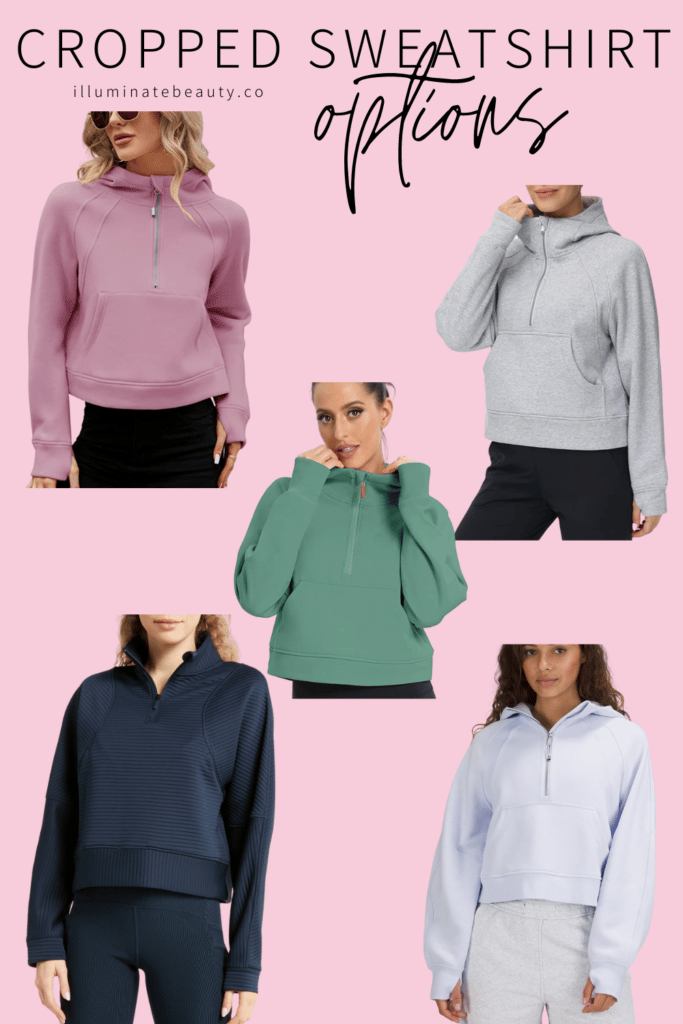 How to Style a Cropped Sweatshirt
It can be fun to style a cropped sweatshirt! They are usually worn casually but still help you look stylish. Here are a few outfit formulas that you can use to recreate a look from clothes in your closet: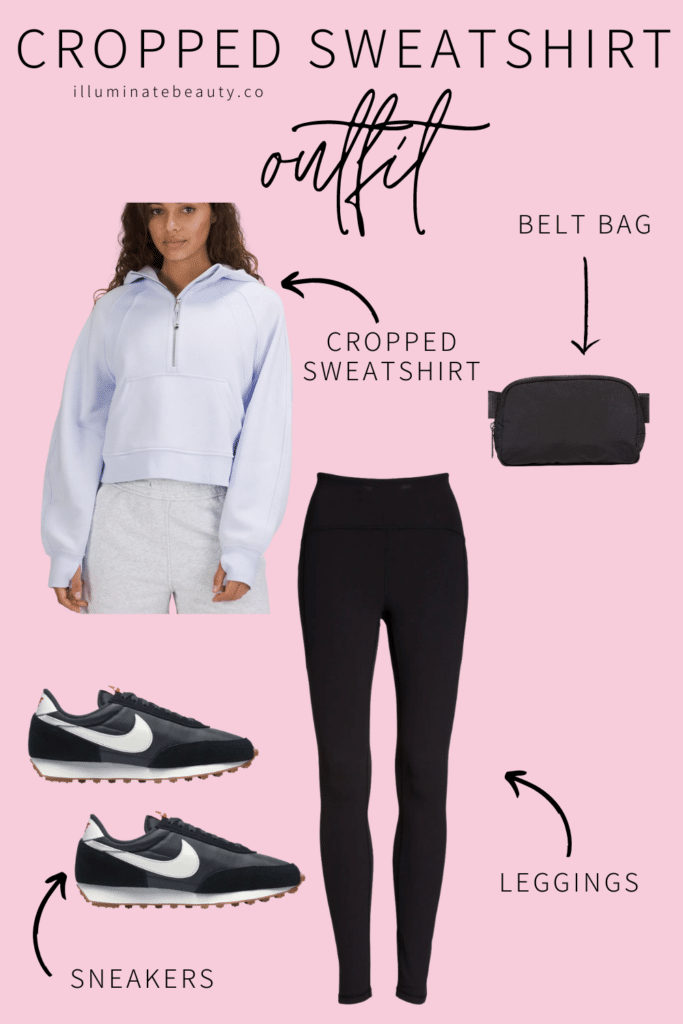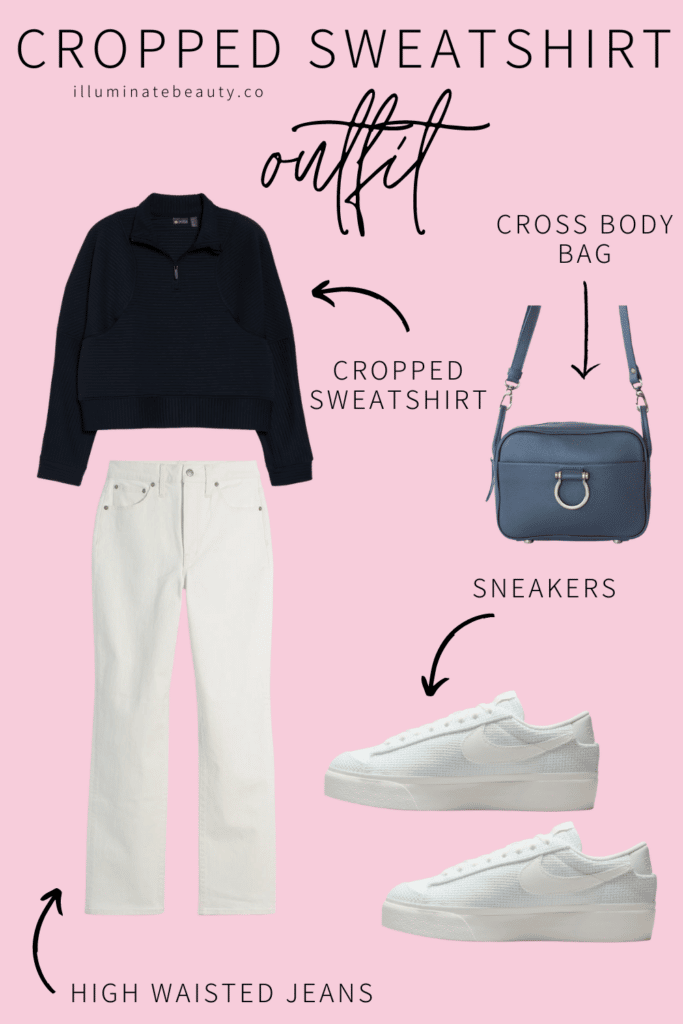 Cropped Sweatshirt Reviews
I ordered each of these cropped sweatshirts so I could touch and feel the quality for myself. I wanted to try on each one and see how it fit. These cropped sweatshirts range in price from $34-$118. The clear winner for me was the Lululemon sweatshirt. Sometimes you wonder if it's worth paying the price for something. In this case, it is well worth it! This sweatshirt is thick, the cut is flattering, the sizing is spot on, and the colors are fun.
My second-place choice goes to the navy cropped sweatshirt from Nordstrom. I love the fabric and feel of the sweatshirt. It's a classier style that can be dressed up or down more easily.
My third-place choice goes this Amazon cropped sweatshirt. It is nice and thick and the quality is really great! It comes in a range of colors so you are bound to find one that you love!
Jump on the cropped sweatshirt train! They are comfy, warm, and stylish! It's a fun way to stay cozy but cute!
Here are other blogposts you might enjoy:
How to Get Designer Shoes for Less
How to Color Match Yourself with Seint Makeup
Eyeshadow Tips for Hooded Eyes

*This post contains affiliate links. If you choose to purchase an item featured in this post, I get a small portion from the sale. Thank you! It does not affect you at all.