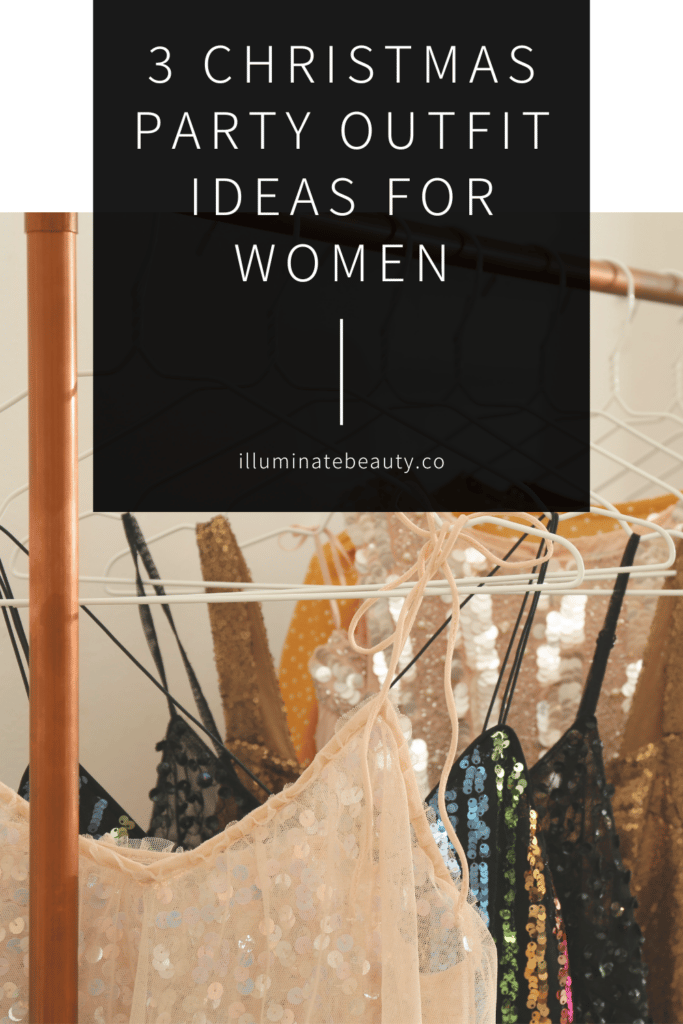 It can be hard finding the perfect holiday outfit!! You want to look cute but feel comfortable, right?? Here are 3 Christmas party outfit ideas for women that will give you some ideas on what to wear to your parties this season!
How to Choose What to Wear to a Christmas Party
When deciding what to wear for a Christmas or holiday party, you need to ask yourself a few questions:
What type of party is it? Is it a casual, semi-casual, or fancy event?
How do I want to feel? Do you want to feel confident? Comfortable? Sexy? Classy? Chic?
Will the party be indoors or outdoors?
Knowing the answers to those questions will help you know what route you should go in choosing an outfit. If you want to feel confident, then it's best to choose items that flatter your figure and coloring so you look and feel great! You won't feel confident if you're tugging at a shirt that is too low or pants that are too big. Wear clothes that you feel good in so you look confident.
Christmas Party Outfit Ideas
Here are some Christmas party outfit ideas that you can use to create your own beautiful look for the holidays!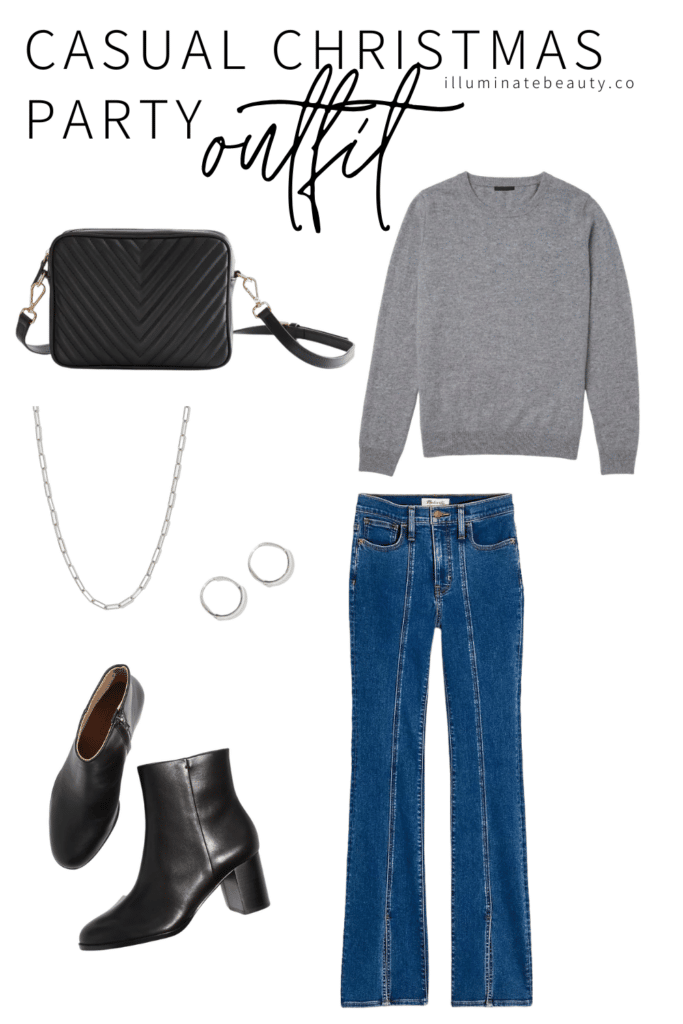 Casual Outfit Formula: Flare jeans, cashmere sweater, leather boots, simple jewelry, leather purse.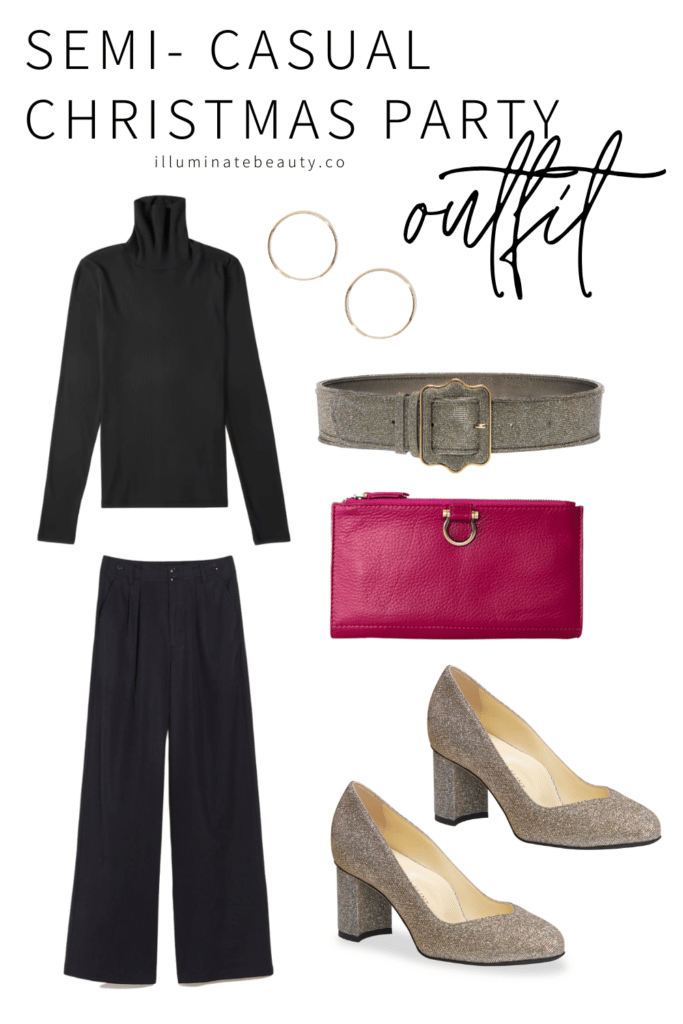 Semi-Casual Outfit Formula: black wide leg pants, form fitting turtleneck, fun heels, sassy belt, simple earrings, leather clutch.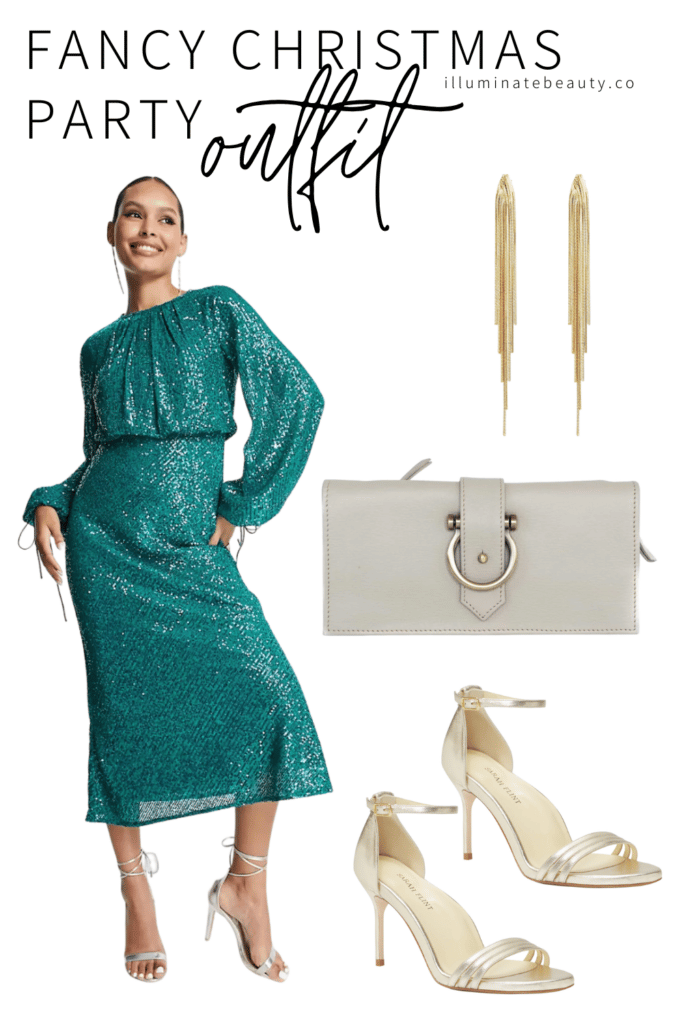 Fancy Outfit Formula: fancy dress, gold heels, leather clutch, gold statement earrings.
Discount Codes
Here are some discount codes that you can use to save money as you shop for the perfect Christmas party outfit:
Sarah Flint Discount Code– Use these discount codes at checkout for $50 off any pair of Sarah Flint shoes: SARAHFLINT-BAJOELLENW
Quince Discount Code– Use this discount code at checkout to save 10% off your Quince purchase: IAMJOELLEN10
Sapahn Discount Code– Use this discount code at checkout to save 20% off your Sapahn purchase: JOELLEN20
Use those 3 Christmas party outfit ideas for women to show up confidently at your holiday events! You can use those formulas to find similar pieces in your closet or shop for items that you can create those looks with. Focus on your best features and choose pieces that you feel comfortable and confident in! Have the best Christmas season!
Here are other blogposts you might like:
How to Get Designer Shoes for Less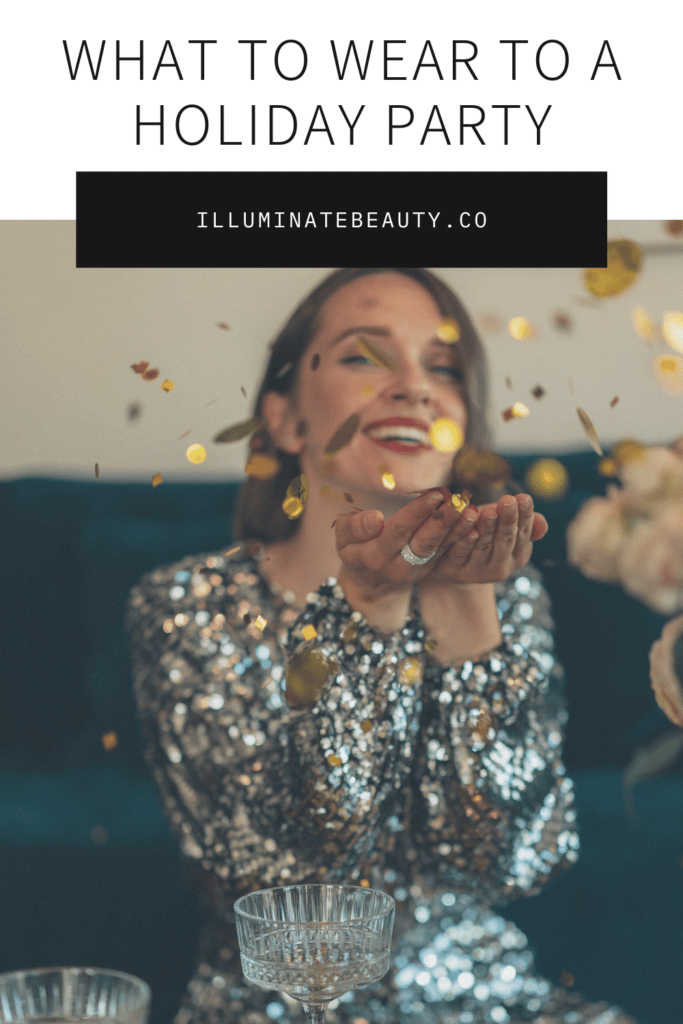 *This post contains affiliate links. If you choose to purchase something featured, I get a small percentage from the sale. Thank you! It does not affect you at all. =)